Florent, F4CWN will be active as FY5KE from French Guiana in CQ WW DX SSB Contest, 28 - 29 October 2023.
He will operate in Single Operator Single Band 10m Category.
Recent DX Spots FY5KE
QSL via FY1FL direct, LOTW.
Ads for direct QSL:
JACQUES MAZZONI, 678 Rte De L'EGALITE, 74290, TALLOIRES, France.
French Guiana

French Guiana is not really a country, but a separate territory of France that lies on the north and east sides of Brazil, and on the south side of Suriname (formerly Dutch Guiana). Much of the area beyond the coast is covered by dense Amazonian rainforest.
A bit of history
While its neighbors Guyana and Suriname gained independence from their European rulers in the 20th century, French Guiana remains a department of France and its currency is the Euro. This has determined the composition of its tiny population, which equates to just 250,000 people, with 2/3 of the adults born elsewhere.
French Guiana is far from being a small slice of Gallic-style South America. Napoleon III established an island prison colony here in 1852, where Henri Charrière, author of Papillon, was among the legendary inmates. Money has flooded into the European Space Center in recent decades, but Guyanese argue that the country as a whole needs more, as many rural Indians and Maroons lead ordinary lives.
Traveling through French Guiana is an introduction to its history and inequality. Many people will be able to get a thrill as well as an enjoyable experience from traveling to the country. French Guiana is a department of France with French laws and currency in the form of the Euro.
Consisting mostly of dense, humid jungle, French Guiana is largely untamed and traveling is often frustratingly difficult. The places that tourists like to visit are concentrated along the coast. Tours here always take in neighboring countries, usually Suriname and Guyana. Canoe shuttles ferry tourists across the Maroni River from Suriname to French Guiana in St. Laurent, and Kuru is accessible by a paved road. From this point it is possible to drive along the coast for another 60 kilometers and end up in the capital of Cayenne.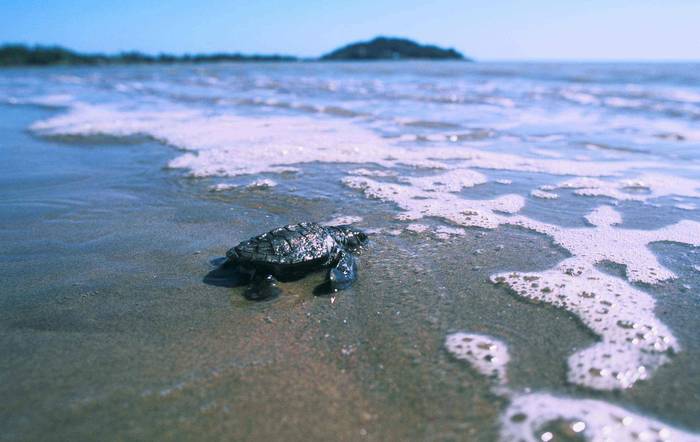 How to get to French Guiana
When it comes to flights to French Guiana, it's not all that simple. If you live in Europe and can easily get to Paris, that's a very good thing. Air France direct flights from Paris to Cayenne sometimes offer good discounts. If you book your flight in advance and aren't tied to dates, you can fly from Paris to Cayenne cheaper than most North American destinations. The flight takes 8.5-9 hours and is considered the easiest way to get to South America.
What language can be used to communicate in French Guiana
One of the many diverse cultures of French Guiana is considered Hmong from Laos. Since the territory is French, French is the official language. It is taught in school and used for all government functions. However, French-Guiana Creole is widely spoken among the people.
In addition, there are also 6 Amerindian languages here, which include:
Arawak;
Wayana;
Palijur;
Kali'na;
Wayampi;
Emeryon.
There is a Hmong population originally from Laos who communicate in the Hmong Njua language. In terms of immigration and trade with neighboring countries, Portuguese, Hakka, Haitian Creole, Spanish, Dutch, and English are also used.
The main currency in French Guiana is considered to be the euro. Food and accommodation prices are quite high for South America, but lower compared to Europe.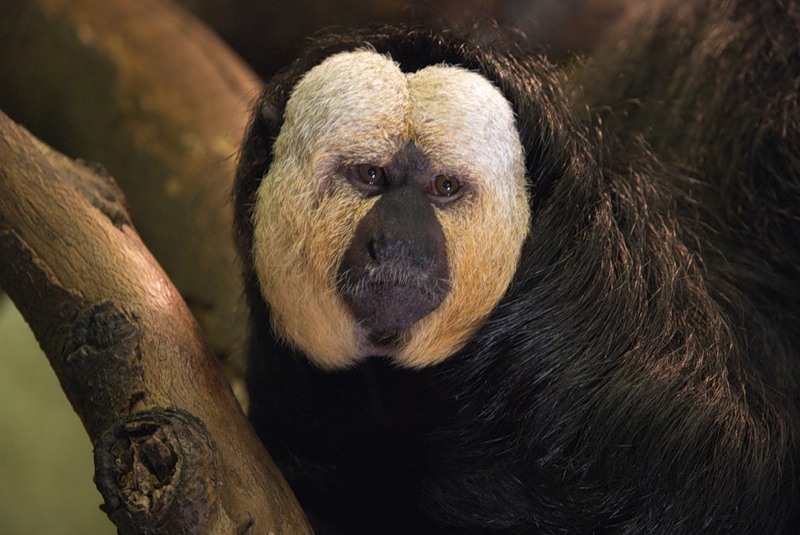 Who should visit French Guiana
If you love nature and places not spoiled by over-development, French Guiana is for you. If you enjoy hiking, boating and other outdoor activities, then there is definitely something to do here. French Guiana is also ideal for people who like to explore different cultures and enjoy fresh local food.
What to do in French Guiana
Since much of the country is covered in tropical rainforest, most travel in French Guiana is centered on the coast. There are a fair number of interesting sights to see. Generally, French Guiana can be seen as a fascinating part of a multi-country tour, which can include neighboring Suriname as well as Guyana, where visitors can:
explore rainforests and river lodges;
see the Kaieteur waterfalls;
experience Amerindian communities;
explore the regional capitals of Georgetown and Paramaribo.
French Guiana's colonial history is equally interesting as it continues to influence modern life. The earliest French settlement was in Cayenne in 1643, but settlers and future plantation owners were hounded by tropical diseases and hostile Indians. The Dutch, British, Brazilians, and Portuguese fought over the country, but France did not regain control until the mid-nineteenth century. Reformatory settlements were established here and the first convicts arrived in 1852.
What interesting things a traveler can see in French Guiana
The capital of French Guiana boasts a motley mix of architectural styles, from old shabby buildings to modern buildings that look quite attractive. You can always relax at the bar in the palm-fringed Place des Palmistes, where there is a monument to Félix Eboué himself, a prominent black colonial administrator. You can also check out the local market and follow the path to the ruins of the old fort overlooking the Cayenne.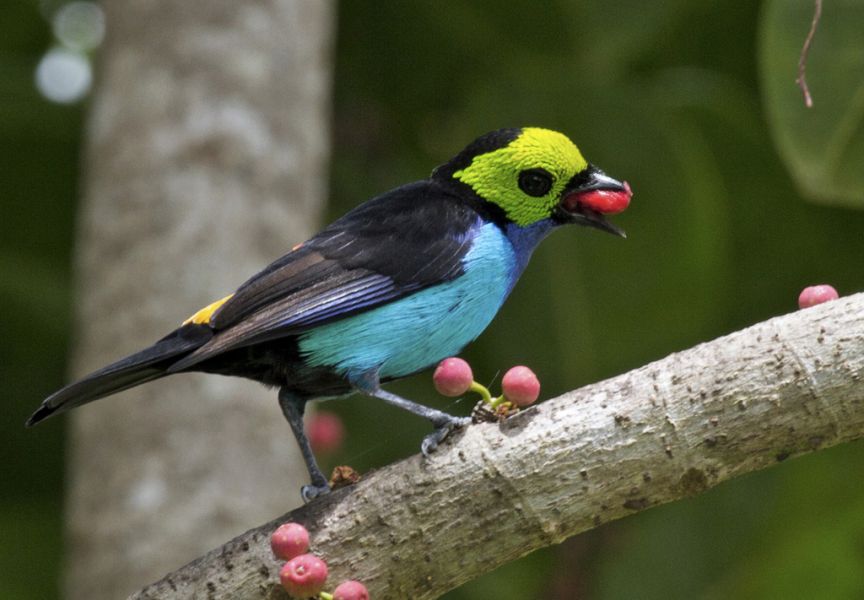 Guiana Space Center
The Guiana Space Center, in operation since 1968, is located near Kourou. Chosen as an ideal location for a space center, it is close to the equator and the sea. It is now used by France, the European Space Agency and various commercial companies. There is a fascinating museum there that can be accessed at any time, and you can also take a tour of the center if you wish.
Ile du Salut
This famous former penal colony where France's worst criminals were held. It is located on an archipelago an hour's drive from Kourou and consists of three islands:
Ile Royale;
Ile Saint-Joseph;
Ile du Diablle.
It has an excellent museum that can tell the history of the islands and the hardships endured by the prisoners and guards, as well as a small church, the remains of a hospital and a cemetery with monuments to prison staff.
The city of Kourou
This modern city is located 60 km up the coast from the capital of Cayenne. It sits at the mouth of the River Kourou, surrounded by rolling hills with a sandy ocean beach and three lakes. Its proximity to the space center of Guiana means that many of France's famous scientists and astrophysicists live here. Today, however, Kourou generates 15% of the country's economic activity.
Maroni River
The Maroni River forms the border between French Guiana and Suriname, and shuttle canoes transport tourists along its waters and between the countries. You can also spend time exploring the beaches of the Maroni, see where leatherback turtles nest, and learn about the Indians and dark-skinned people who inhabit the shores.
Best time to visit French Guiana
Tropical French Guiana is hot and humid all year round. December and January always have intense but usually brief rains, while from April to June it rains quite heavily and the humidity level rises. At this time, Saint Laurent receives about 300 mm of rainfall per month. There is usually a short dry season in March, but sometimes in February, then the main dry season lasts from July to November. By August the temperature rises, but September and October are considered the driest. These are the sunniest months, but also the hottest, as temperatures can reach over 32 °C.
What not to do in French Guiana
French Guiana is not really suitable for independent travel. It is much easier to book an organized tour for a small group, which will allow you to explore the entire region, as well as visit other countries, including Brazil and Suriname, arrange accommodation, transportation and guides.
Today, French Guiana is one of the richest and most expensive corners of South America. But it is not worth risking your personal safety. Crime has been on the rise in French Guiana since the late 2000s, especially in Cayenne. A guide can advise tourists on safe areas of the city, but it's best to keep all valuables out of sight and not wander alone after dark.
What to eat in French Guiana
French Guiana is perfect for real foodies. It has a diverse cuisine and plenty of exotic fruits. Restaurants offer tasty exotic local cuisine, but you can also try interesting food trucks and street food. For breakfast you can eat delicious exotic fruits straight from the jungle, for lunch you can eat Hmong soup, and for dinner you can enjoy Creole haute cuisine.
Drinking water is safe and clean and meets French standards. Many good hotels and restaurants offer bottled water. Local water is cheap and tasty.
What to buy in French Guiana
There are many unique souvenirs to buy in French Guiana. These may include intricately carved items from a variety of colored trees, jewelry made from seeds collected in the jungle or from butterfly wings, handcrafted items made by the Hmong people, wickerwork and baskets made by Indian tribes and much more. Gold and silver jewelry is also more affordable in French Guiana, and Cayenne has some great stores.
FY5KE. Where is French Guiana located. Map.
FY5KE French Guiana. Sunrise 12-11-2023 at 09:27 GMT sunset at 21:23 GMT