It is a true joy to see new enthusiasts of Amateur Radio, the only hobby that is both educative for the individual and beneficial for the society, global and non-profit, technically advanced and enhancing human cooperation, egalitarian and at the same time select. In order to exist and to grow, this century-old pastime needs suitable environment.
Some populous areas have no radio ham activity at all, simply because they lack the essential factors.
Sri Lanka is exceptional in this respect. In spite of being a relatively poor country, with high population density and the agriculture being the main income, Amateur Radio thrives here.
While visiting The Island in December 2014, I met a few local radio amateurs.
The town Negombo, some 30 km north of the capital Colombo, is a bustling place with shops, temples, fishing harbour and many hotels along the long beach.
Staying in one of the Negombo hotels, I discovered that there is a whole radio amateur family in town. Needless to say, I paid them a visit one Saturday when everybody was at home.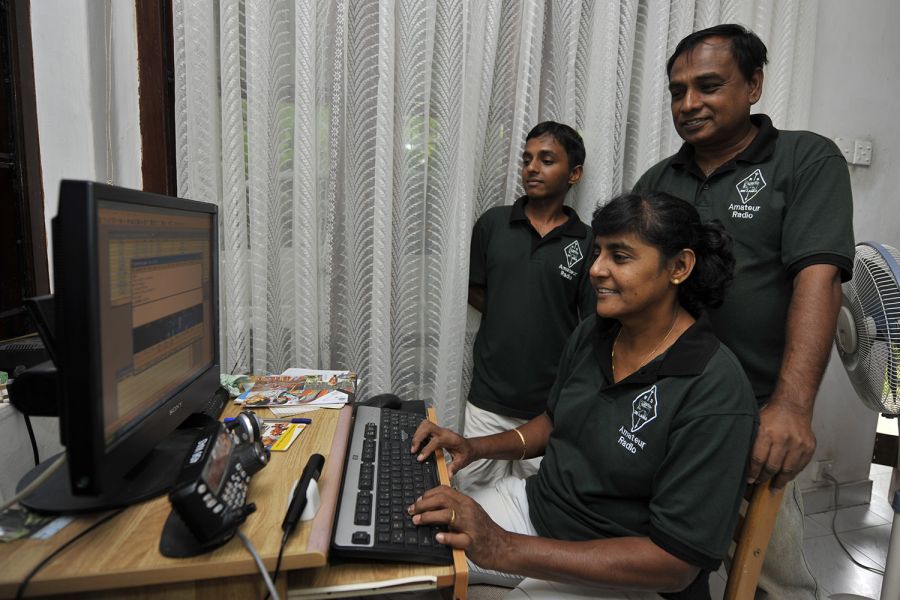 The Wickramasinghe family in the radio corner of their house in Negombo. Sitting: Rajini, 4S6ARW, makes a digital QSO on the 10-meter band, while Senarath, 4S6WAS, stands behind her. Their son, Reshan, 4S6YRW, is supervising his mother in action.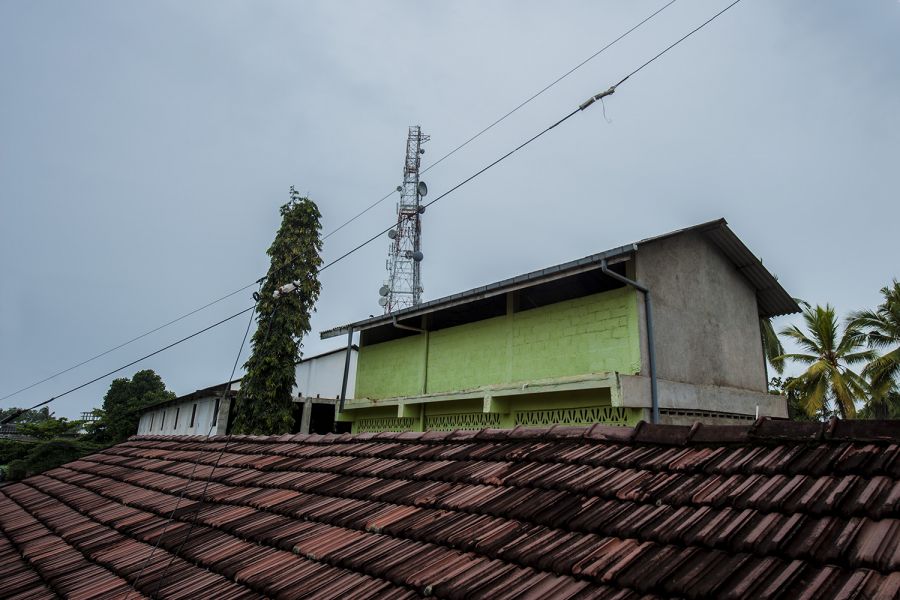 The QTH is close to the high telecommunications tower of Sri Lanka Telecom in Negombo. Assorted dipoles work on several HF bands and there is no interference with the telecom emissions, but TV reception in the neighbourhood is suffering.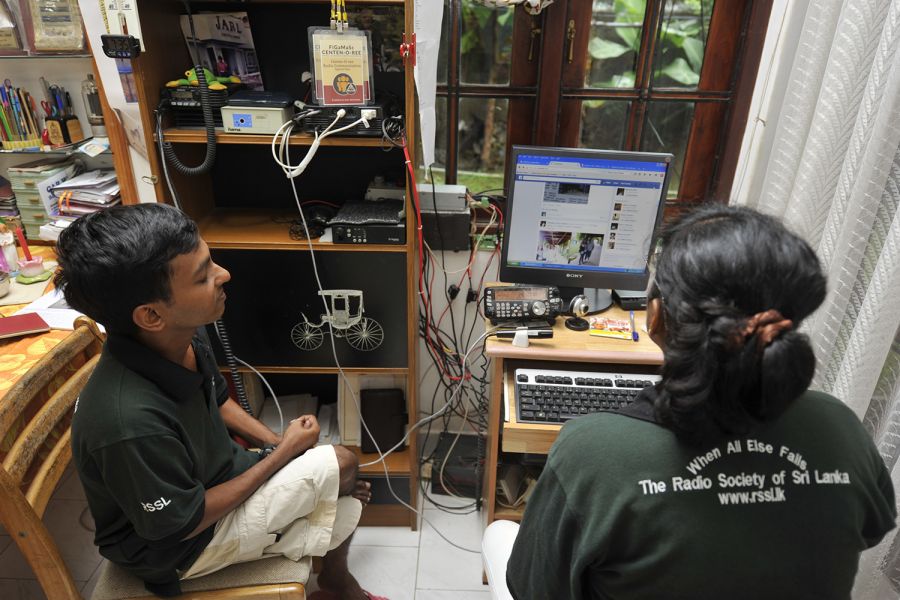 Left: Reshan, 4S6YRW, is at hand helping his mother Rajini, 4S6ARW, at the computer. The radio corner has both HF and VHF radios, computer and Internet modem, as well as obligatory back-up battery on the floor. The text on the back of the polo shirt is When All Else Fails, the motto of The Radio Society of Sri Lanka.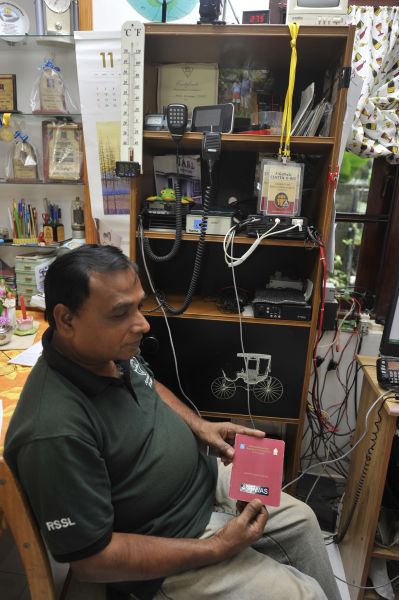 Senarath, 4S6WAS, shows his Amateur Radio Licence. He received it in 2011 after attending classes organised by the Radio Society of Sri Lanka. His interest in our hobby was initiated by a radio broadcast about radio amateurs providing emergency communication in the aftermath of the 2004 Tsunami, which devastated parts of the island.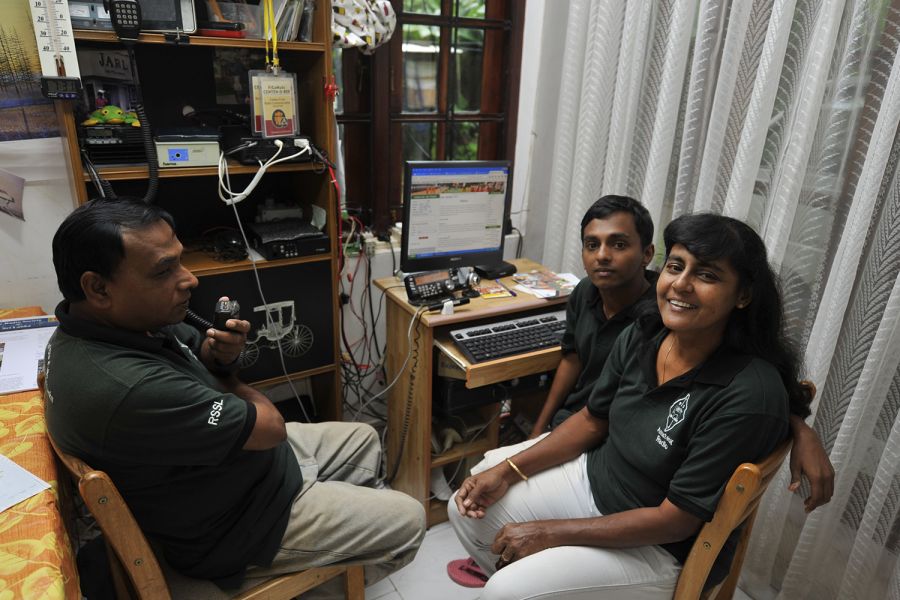 Senarath, 4S6WAS, makes a call over one of the 144 MHz repeaters which are in use on Sri Lanka.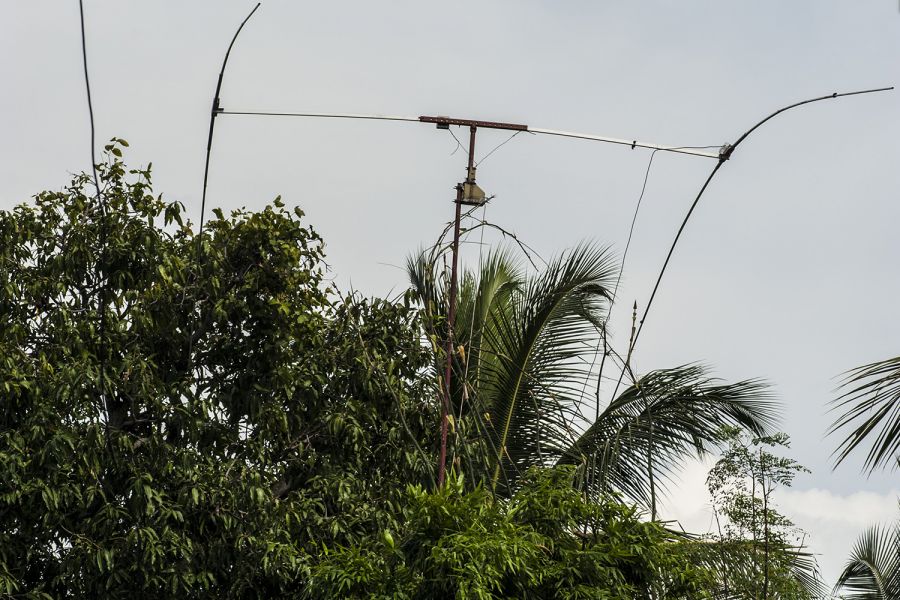 The home-made rotary beam antenna for 14 MHz is hardly visible in the tropical vegetation.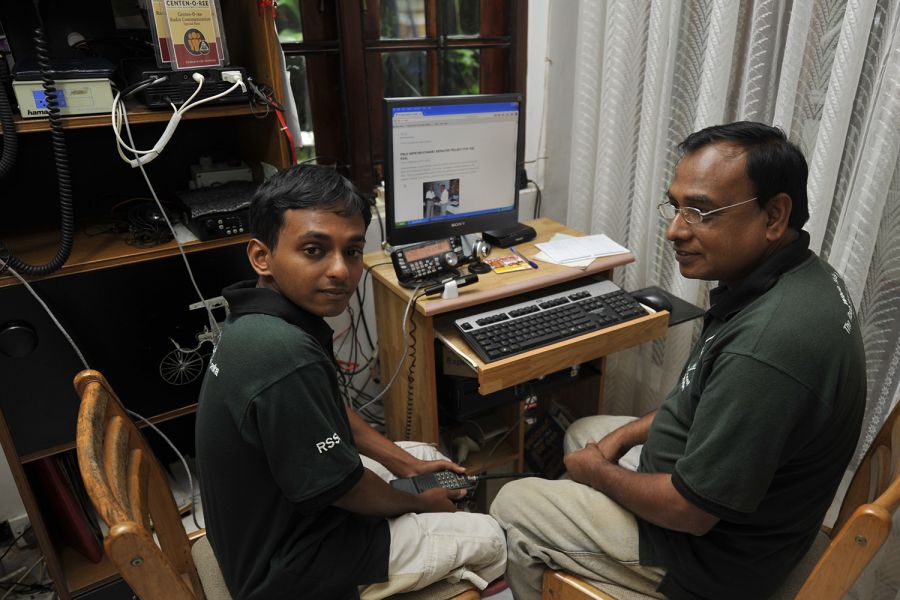 Reshan, 4S6YRW, on the left, holds a 144 MHz handheld transceiver. He received his Novice Licence in 2012 when he was 18 years old and is the youngest member of the Radio Society of Sri Lanka holding a licence. After one year of being Novice, Reshan upgraded his licence to General.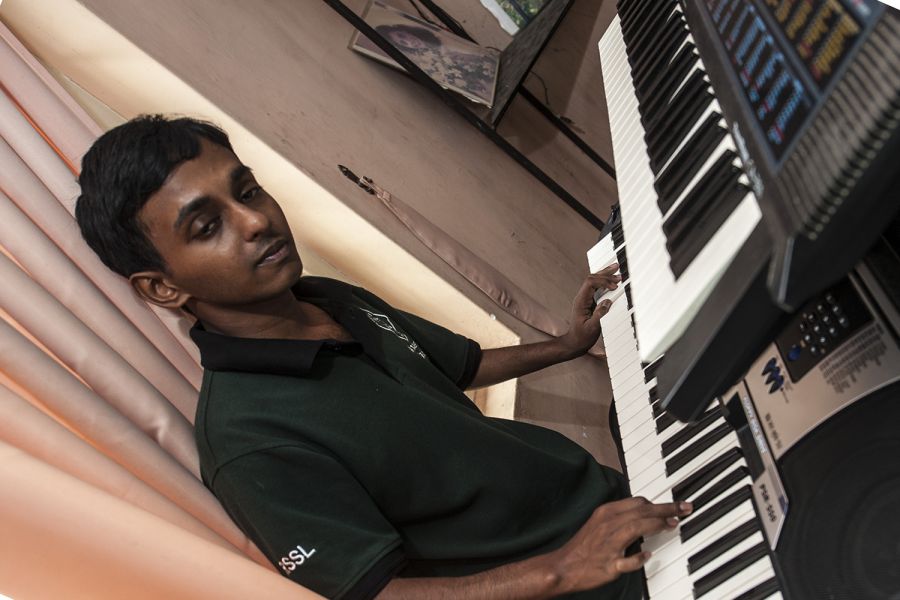 Reshan, 4S6YRW, has other interests beside radio. He is good at computers and plays musical instruments. This makes him suitable for learning the telegraphy, once he gets motivation and finds a tutor.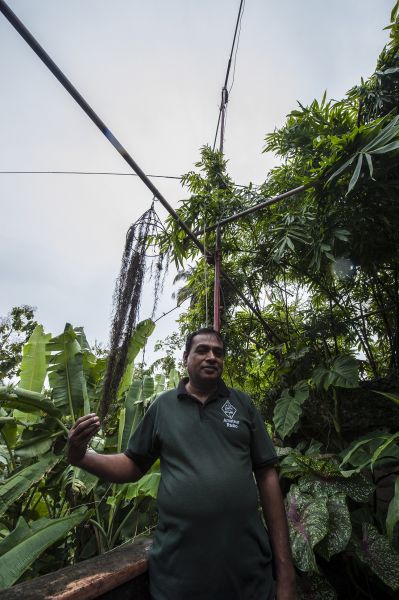 Senarath, 4S6WAS, under his home-made rotary antenna on the roof.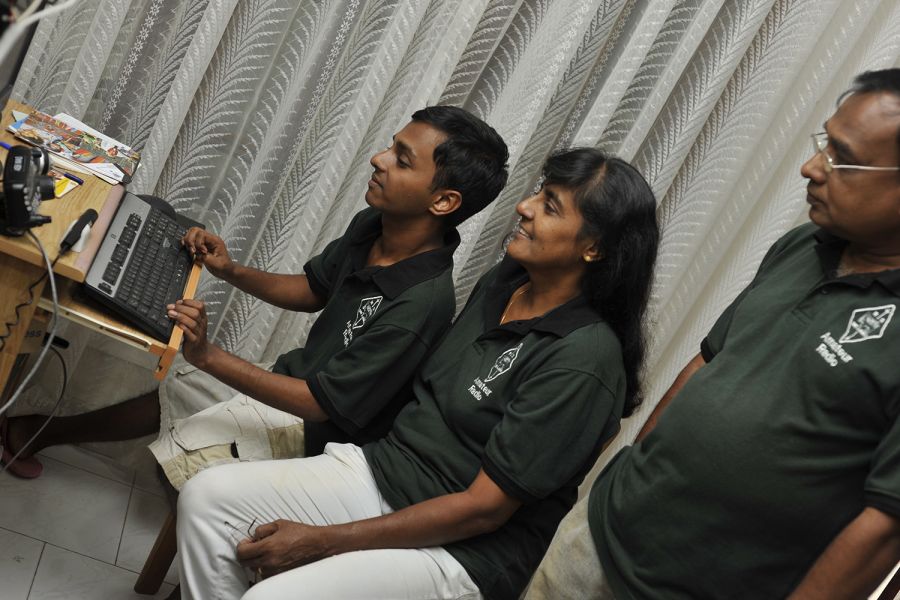 The all-ham family at the radio. They are active mainly in digital modes and SSB, HF and 144 MHz. Reshan, 4S6YRW, attends a local college, while his mother works at a local school. Senarath, 4S6WAS, works as electrical engineer in Colombo, and is also a Council Member at the RSSL.
Amateur Radio is ideally suited for developing countries where the infrastructure is weak, their geographical locations make them vulnerable to natural disasters, while the overall level of education is improving. The literacy in Sri Lanka is over 90 percent, there are many bright people, but without national industry, they often work abroad. The national society RSSL promotes our hobby as much as they can. There are still some out-of-date bureaucratic obstructions in use at the licensing office.
Amateur Radio is no threat to the defence of a country in the era of satellites, cell phones and the Internet.
On the contrary, early practical contact with radio communication can provide better trained personnel for the state.
Historically, Sri Lanka has a long tradition of radio as the first broadcasting radio station, Radio Ceylon, was set up in 1923 and it is still in operation, presently as The Sri Lanka Broadcasting Corporation. Modern means of electronic communication are well developed in Sri Lanka and let's hope that Amateur Radio regulations will be soon updated. Visiting radio amateurs can get temporary permits, but the process is tedious and time-consuming. Visitors usually contribute to the technical advancement and progress for local radio amateurs.
Henryk Kotowski, SM0JHF
January 2015
Exclusive for DX News