HC2AO, UA1ANA/HC2ANT, RA1AGL/HC2RAT, OG2K/HC2OGT, RM0F/HC2RMT, R4WAA/HC2WAT, RC5A/HC2RCT will be active from Galapagos Islands in CQ WW DX CW Contest 29 - 30 November 2014 as HC2AO/8.
Before and after contest they will operate 22 November- early December as HC2ANT/8, HC2RAT/8, HC2OGT/8, HC2RMT/8, HC2WAT/8, HC2RCT/8.
QSL information:
HC2AO/8, HC2RCT/8 via RC5A.
HC2ANT/8 via UA1ANA.
HC2RAT/8 via RA1AGL.
HC2OGT/8 via OG2K.
HC2RMT/8 via RM0F.
HC2WAT/8 via R4WAA.
GALAPAGOS-discover beauty of home to largest turtles in the world
There is an archipelago in Pacific Ocean that is probably most famous for its turtles. It is not only known for large turtle, but it also carries its name. This is famous Galapagos archipelago that is approximately 1000 kilometers from Equador. Galapagos is part of Equador as its territory.
Useful info:
Official language: Spanish
Currency: American dollar (USD)
How to get there: best way is by plane; there are airports on Can Cristobal and Baltra islands
Visa: not necessary, you pay around $100 when entering national park (for adults, price is half of that for children)
When to visit: All year around, biggest rush is from June to September
Illnesses and prevention: no special requirements or recommendations about vaccines when entering country
Accomodation: Finch Bay Eco Hotel or Royal Palm Hotel
Restaurants: La Garrapata or Rincon del Alma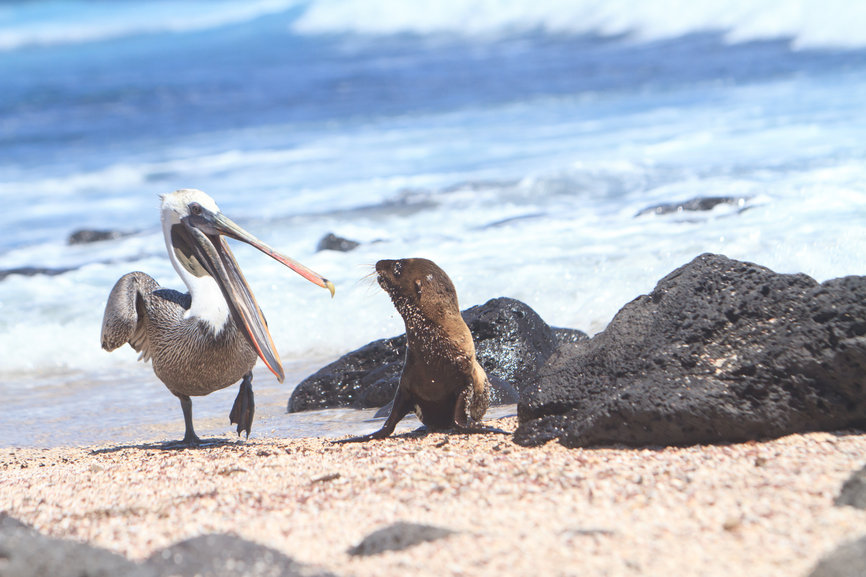 Why is Galapagos interesting for tourists
Galapagos is maritime reservation, it it home to several endemic species and is also on UNESCO list of protected world heritage. Some like to call it "Evolution museum", and it is believed that it was direct inspiration for Darwin's "Origin of species".
Galapagos islands are of volcanic origin and include several dozen islands, small islands and rocks of which are largest and most famous Isabella, Santa Cruz, San Cristobal, Santiago, etc.
Isabella is an island in a form of sea horse, covers approximately 4500 km², and was named after Queen Isabella.
Equator line goes over it; it is home to numerous herbal and animal species, of which is interesting to mention turtles, pelicans, albatross, iguana and penguins. It is really interesting to mention that Galapagos islands are only location where penguins live in natural habitat on northern hemisphere. These penguins are quite small, and they live in largest number on island Isabella.
Around 25.000 people live on Galapagos, primarily in cities Puerto Ayora, San Cristobal, Santa Cruz , etc. They primarily live of tourism that is main booster of economic development, but they also do agriculture and fishing. It is interesting to mention that Galapagos is specific for rich underwater world and number of species that live only in this region. Galapagos is home to sea lions, dolphins and whales, as well as numerous bird species. These islands are maritine reservation and national park, and locals really put lot of effort in nature preservation, and for that reason tourism is really organized to support this intention.
What you must do when on Galapagos is to go diving, because you will get amazing opportunity to glimpse at this natural beauty.
Galapagos has turned approximately 95% of its territory into protected regions to save this rich biodiversity in which there are no natural predators. They put lot of effort to stay away of mass tourism. Although tickets for National park on Galapagos cost far more then on similar locations around world, this is indeed place that can't be compared to any other, and numerous tourist patiently wait on decks of tourist ships, looking for ticket plus. National park can be entered only as a part of organized group of dozen people, accompanied by expert guide-biologist, and strictly following rules and regulations of behavior.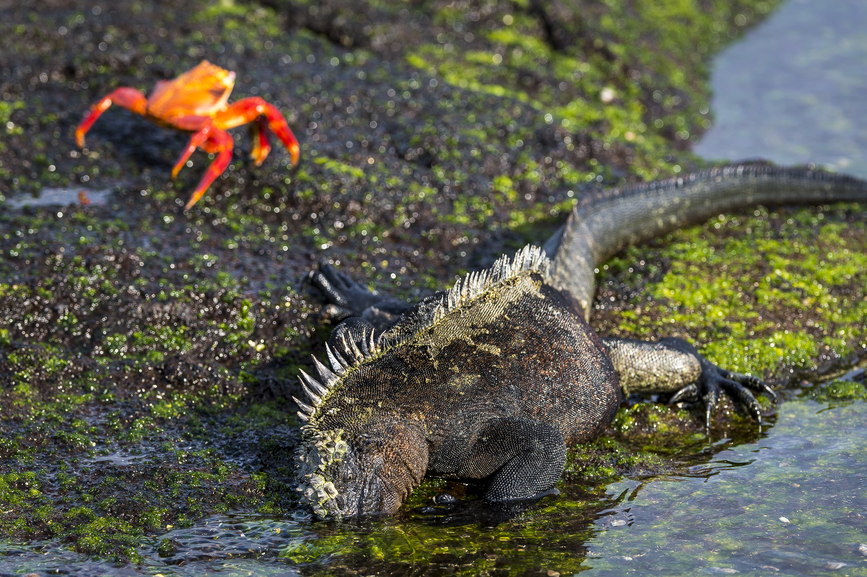 What you can do when on Galapagos
Cruising
One of the best, and sometimes only option to go around island. As smaller the ship is, there is bigger possibility you will get closer to the coast. Cruises are often an option for those who want to save on coctly tickets and can resist borad off, although cruises are also not that cheap.
Diving
Weather you breath-dive or use a bottle, Galapagos will stir you up, especially islands Darwin and Wolf.
Fishing
If you strictly follow principles of eco tourism and sustainable growth, fishing is one of most popular activities on shores of Equador and its territories. You can go tuna fishing, or marlins fishing, or numerous other fish species, of which some you can catch only here. It is important to mention that sports fishing is legal only on boats that are registered for this activity; you also have to return every caught fish back into the sea unharmed.
Walking
In organized groups and with expert guide, walking is one of best options to go around island. Don't miss organized walking on following locations: San Cristobal, Cerro Tijeras and "Wall of tears" on Isabella island.
Biking
You will be offered to explore island by bike as soon as you get off boat. You can rent bike for about $15 a day.
Surfing
Waves are great for surfing here, and this is also one of favorite activities of locals. It is said that island San Cristobal has world-class waves when it comes to professional surfing, and season is at top between December to May.
Kajaking
Ideal way to come closer to big turtles, with already mentioned rules of behavior.
Horse riding
If you love riding, you can tour around Santa Cruz island on horses as a member of organized group, for around $50 per tour.
Gastronomy on Galapagos

Locals grow citrus fruits and coffee on island, and second well known thing about local food is their sea food. Besides fish and shrimps, Galapagos cuisine is rich in vegetables and fruit. One should definitely try fish soup, marinated shrimps and exotic fruits.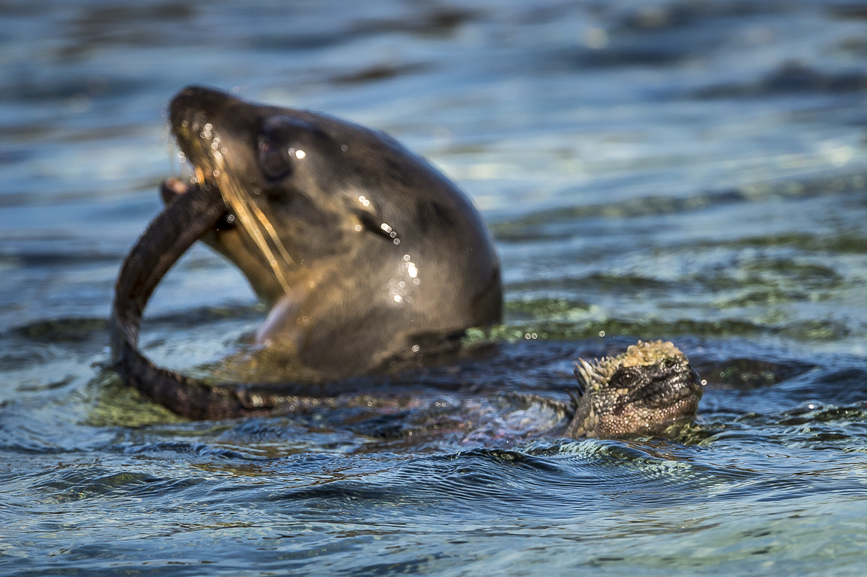 What you should visit while on Galapagos?
Sierra Negra
As the name says, Sierra Negra is black land, i.e. volcano on Isabella Island. This is one of most active volcanoes in archipelagos erupted last time in 2005. This area attracts many tourists and it is home to numerous floral and animal species.
Beaches
Fans of seaside should definitely visit one of many beaches on Galapagos. Most popular beaches are on Santa Cruz island, some of them being also very attractive for surfing. Romantic people should take a walk down "tunnel of endless love", passage through which lava passed and that is famous for being heart-shaped after which it was named.
How about to volunteer on Galapagos
Since Galapagos is very special and very unusual island, you can visit it if you would like to volunteer for one of organizations that try to preserve its natural beauties. One of locations where you can find out volunteering positions is Galapagos national park.
Final comments
Galapagos is one of rare places you don't need some special reason to visit, or numerous usual tourist attractions. This archipelago is attraction for itself. Natural resources and untouched beauty is the best invitation for all nature lovers, but also for everyone who likes to travel and see new places.
Video Galapagos Islands