Jose, EA5IDQ will be active from Mauritius Island 10 - 19 May 2015 as 3B8/EA5IDQ.
He will operate on 40- 10m SSB, RTTY.
QSL via home call.
Mauritius Island-tropical paradise you shouldn't miss
General info
Isolated position in warmest ocean and tropical climate has made Mauritius Island one of most popular tourist destinations.
Mauritius Island is a state in Indian Ocean, located 900 kilometers East of Madagascar, covering 1860 square kilometers. Within this state are are islands St. Brandon, Rodrigues and group of islands Ageleaga. Geographically, Mauritious is part of the Mascarena islands-archipelago created in series of volcano eruptions about 10 million years ago.
Official language: English and French (locals also use Mauritian Creole and Hindu)
Religion: Hinduism (52%); Christianity (28%)
How to get there: airplane – main airport on Mauritius is Sir Seewoosagur Ramgoolam International Airport near the Port Louis
Illnesses and prevention: there is no mandatory vaccination before visiting Mauritious. However, there is a risk of Hepatitis A and Denga fever, so take prcautionary measures and avoid risky behavior.
When to visit: From November to May
Recommended acommodation: Hotel Le Suffren and Le Labourdonnais in Port Louis
Recommended restaurants: Indian restaurant Tandoori Express and restaurant Le Courtyard in Port Louis that serves Mauritian cuisine
Be careful-watch for your documents and money as thefts are common in capital city and urban areas.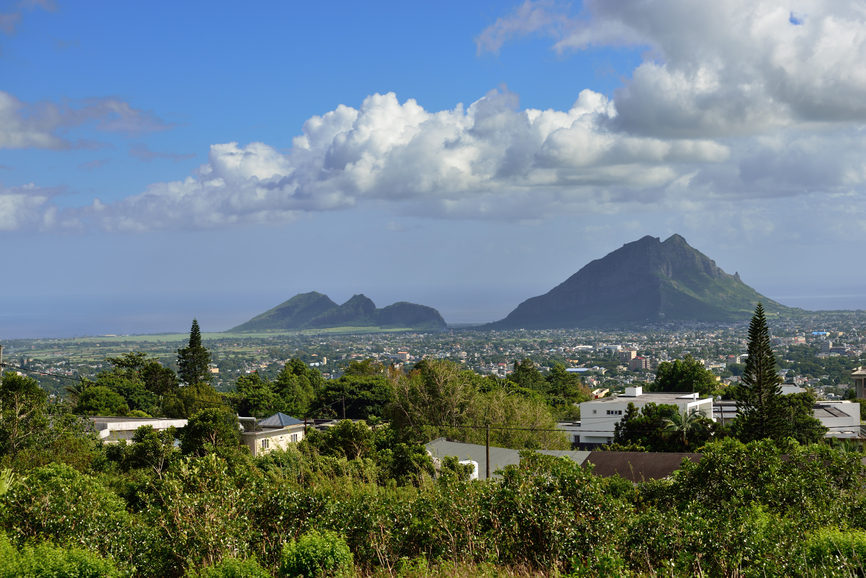 Mauritius-popular tourist destination, but there is more to it
Everybody will say right away that Mauritius is tropical heaven, but this beautiful island is more than luxury hotels and pristine beaches. Hotels on white sandy beaches do offer everything any guest might want, so many tourists actually don't feel desire to be adventurous and go explore island teritory and smaller cities. This is really shame, because all the island diversity is evident when you get an insight into different cultures that live on island in harmony.
Mark Twain wrote on Mauritius in 1896: "It seems that Mauritius was made before Heaven, and then God copied Heaven over Mauritius image."Maurities is today even more attractive and alluring than over 100 years ago when Mark twain visited it.
It is interesting to mention that within Republic of Mauritius is Rodrigues Island that is about 500 kilometers NorthEast of Mauritius that has still not been discovered by tourists, and their rush on it still hasn't happened. Another interesting attraction is nearby island of Reunion that still has active vulcanoes. Remains of volatile vulcanic activity are present on Mauritius everywhere: there are volcanic lakes, craters, basaltic rocks.
Climate on Mauritius is very unpredistable. Despite the fact that island isn't that large, different regions often experience different weather. It can rain inlands, but be sunny on the coast. Equally, climate is different on East and West coast, depending on winds and season.Warmest months are from January to April, when temperature reaches 35 degrees Celsius. During winter (from November to March) temperatures average around 25 degrees Celsius, decreasing only a little bit lower during night. It is more plasant to visit Mauritius during winter because it is not so moist and it is still warm enough to swim. As far as rain is concern, it can happen every day in the year, but it does rain less in winter.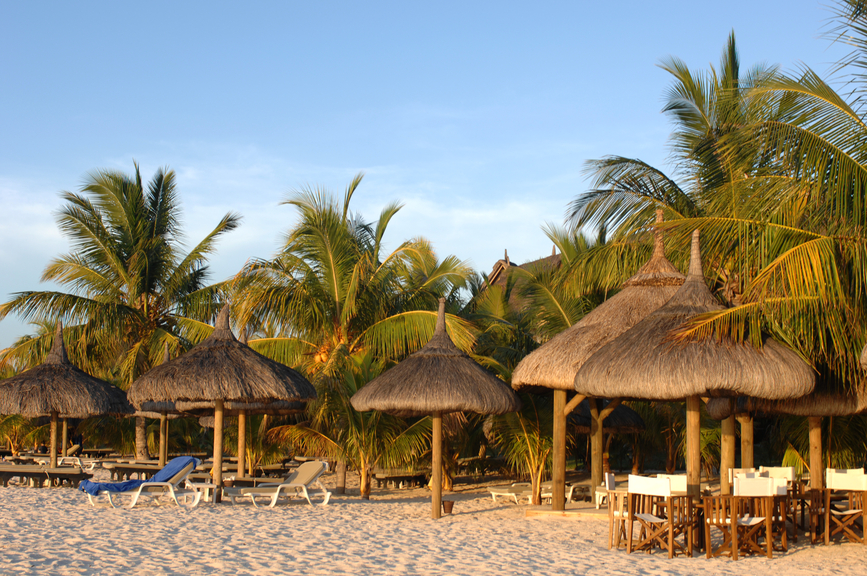 Tourism on Mauritius
Up until 1990s, Seychelles were leading tourist destinatin in West Indian ocean. About 10 years ago, Mauritius took this throne when it has been visited by almost 500.000 tourist in just one year. Constant rise in tourist visits points that soon number of tourists will equal number of locals. This rise is primarily related to the fact that accomodation, food and expenses in general are far lower on Mauritius than on Seychelles. However, Mauritius invests in luxury tourism, so backpackers will hardly find cheap accomodation on the island. On the other side, food and public transportation are very affordable. It is also good to know that private accomodation offer is increasing, primarily within larger private homes.
Tourist attractions
Besides long sandy beaches that are often completely vacant, Mauritius offers wide pallet of attractions related to local culture, customs, history and natural beauties. Black basaltic rocks on white sandy beaches are common reminer of volcanic creation of this island. City Curepipe that is located inland is starting point when visiting volcano crater Trou aux cerf. This volcano is inactive for long time and its fertile grounds is now covered in lush grenery. Green trees are located within crater where there is also a lake. You can go to crater by car or walking, and from top you will have magnificent view over city and coast.
Rich nala tradition on Mauritius can be discovered in miniatures of old sailbots that are pretty souvenirs and also one of major export products. Curepipe is the best place to buy yourself one right where it is made. Behind the shop is an actual workshop, and when you enter the shop you will be offered a tour through the workshop. You will find out that over 30 people makes one such sailboat: every person is specialized for one production phase so one glues another puts sails, one brushes wood... It takes around 400 hours of work to finish one 40 centimeters model. Orders arrive from all over the world, and all sailboats are made following exact schemes from museum, depending on the model. Most popular among tourists is French sailboat Saint Geran that struck a reef near Mauritius at the end of 18th century. Divers took out lots of pieces and equipment of ship that are today exhibited in the Maritime museum in Mahebourg. Average price of one sailboat is around $150, but you can also bargain for better price.
Port Louis, Mauritius capital is located on the island West coast. Tourist like city's port with luxury restaurants, caffes and shops, but there are also two interesting museums. First one is small museum of windmills, located in building made in a shape of a windmill, built by French about 200 years ago. In this museum you can see old photos that show how city and port developed and transformed through history. Museum called The blue penny exhibits collection of national treasures, old maps and stamp collection. 'The blue penny' is famous wronlgy printed stamp from the middle of 19th century. City tour would be pointless if you don't visit Museum of nature, just for one famous exhibit- Dodo.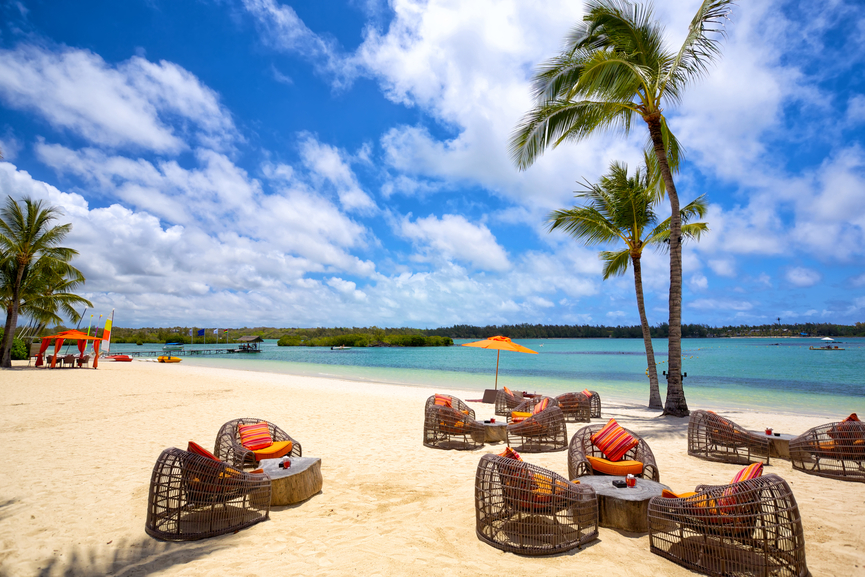 What you must do on Mauritius
Enjoy on beautiful sandy beaches
Archeological research
Visit the longest village
Triolet Shivala on north sideof island is the longest village on Mauritius. Here you will see Hindu shrine Maheswarnath dating from 1819
Research National park Black River Gorges inland, Yemen reservation and nature park Casela on West side of island. Make sure to visit village Chamarel on SouthWest that has two natural phenomenons: waterfalls and unusual volcanic grounds that seamingly changes color!
Video Mauritius