Alexey, UA4WAE will be active from Ecuador in CQ WW DX SSB Contest, 24 - 25 October 2020, as HC2AO.
He will be in SOAB LP Category.
Recent DX Spots HC2AO
QSL via RC5A, OQRS, LOTW.HC2AO Log search
Ads for direct QSL:
Elena Boychenko, P.O. Box 13, 127521 Moscow, Russia.
Ecuador- The Country of Three Regions
Also known under its official name Republic of Ecuador, Ecuador is the 4th smallest country located in South America. Crossed by the equator this amazing country features breathtaking coastline, highlands, and lowlands also known as Sierra and Oriente. This region has everything nature can give starting from impressive landscapes to active volcanoes and amazing beaches. Almost 16 million residents live in Ecuador. The country can be divided into here main regions. Every separate region can boast its authentic environment.
Ecuador has faced serious problems over the last several decades. Deforestation appears to be the major problem for the area and its population. Water pollution is the second obstacle and affects the environment negatively. Over 30% of the mangrove area was lost by 90s. If the situation will not be improved in the nearest future, a total elimination of coastal forests will be completed within a decade, while the Amazon forests will be eliminated within 4 next decades. Deforestation and water pollution result in land erosion. Moreover, constant flooding terminates valuable soil. The government tries to take drastic measures aimed at stopping water pollution and deforestation.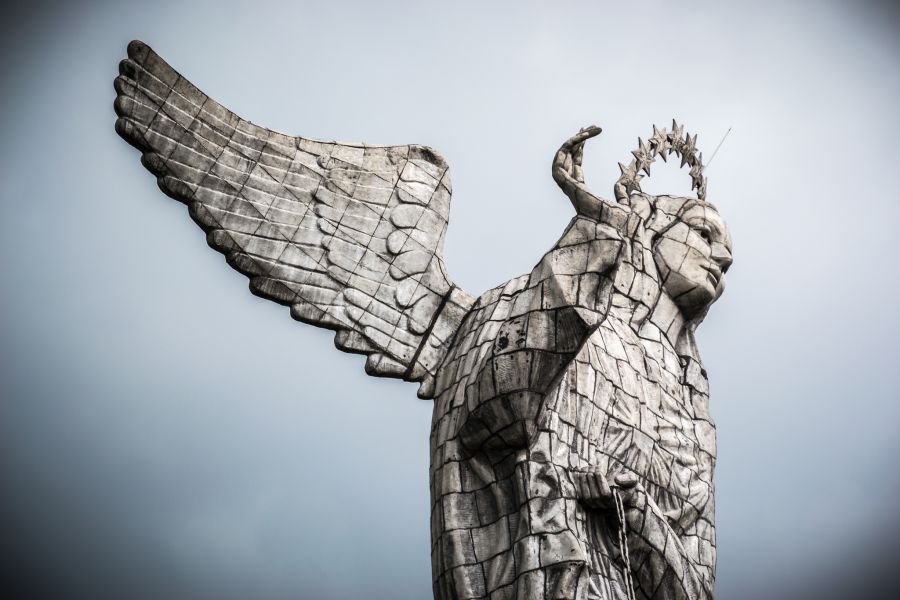 Quito, Ecuador. Author - Mauro Tessari.
The Kingdom of Quito
Quito is the capital of Ecuador. Northern tribes decided to form a new kingdom in 1000 here. Later the newly formed kingdom was absorbed by the Incas. In 1532 Francisco Pizarro who was a famous Spanish conquistador, discovered and conquered the Kingdom of Quito. For the next several centuries this land turned into a Spanish colony where native were treated as slaves. In 1819, the country became a part of Venezuela and 11 years later it gained its independence because of Greater Columbia collapse.
The first years of independence appeared to be a tough challenge for the population and the country. It witnessed 48 different presidents throughout 131 years featuring changes of political vectors and ruling parties that ranged from liberals to conservatives. Though established a democratic policy, Ecuador is still seriously influenced by the Congress.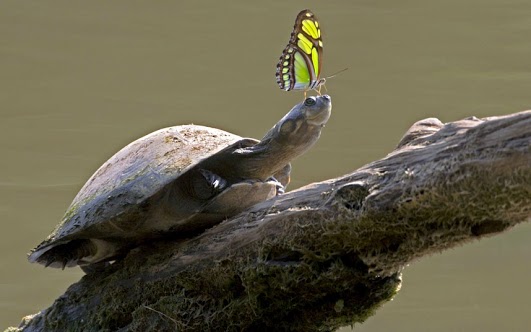 Economy and Social Life
Ecuador is a country of extreme poverty and inequality when it comes to monthly salary and population income. Several factors define of Ecuadorian poverty. They include mixed races combined with rural population, political and social issues. The government seems to use various tools improve the situation using higher social spending and donations. At least, they managed to improve the medical care for poor children providing them with more chance to obtain minimum academic level and attend local schools. The problem is that population is increasing rapidly.
Several decades ago, most local residents left their homes for the North America and Spain in search of better working conditions. The situation got worth due to instability in Europe and the USA resulting in high rate of unemployment. Over 2 million Ecuadorians are ready to come back. This fact is also likely to have negative consequences. The first wave of immigration took place during the 80s and continued until 2000s. However, political and economic instability made the tables turned. Another problem is new efficient ways to cope with illegal immigration implemented by US government.
In spite of outstanding nature, Ecuador economy has little in common with tourism segment. The country is totally dependent on its natural resources and petroleum in particular. According to the latest statistics, it accounts for over a half of Ecuador export rate. The government accepted US dollar as the national currency though local authorities keep issuing their own coins that are actually equal to the US coins. They believe such approach puts an easy on all transactions inside the country.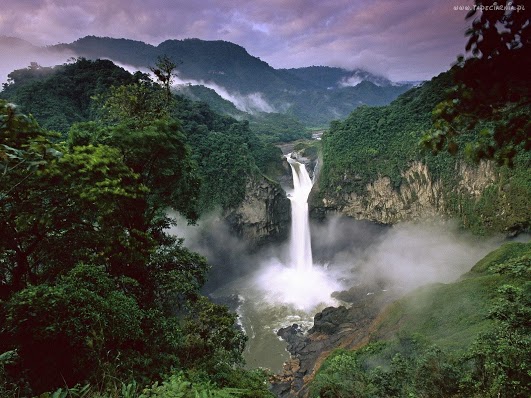 The Land of Active Volcanoes
Ecuador can boast a huge number of active volcanoes featuring the highest density around the globe. There are five active volcanoes. They appeared resulting in subduction of the tectonic plate that is located under the continental plate. Ecuador is considered as the most volcanically active areas along with Galapagos Islands featuring 3 annual eruptions. Cotopaxi is is the main tourists' attraction. It is an active volcano and is located next to Quito. Crater lakes are also very popular with tourists. For instance, Quilotoa is the oldest lake that was formed over 8 centuries ago. It can boast amazingly beautiful water and 250-meter depth.
HC2AO. Where is Ecuador located. Map.
HC2AO Ecuador. Sunrise 09-30-2023 at 10:57 GMT sunset at 23:07 GMT