Martin, LU9EFO inform dxnews.com that he and Camilo, HK3TU will be active as HK4/LU9EFO and HK3TU/4 from Titumate Island, IOTA SA - 093 in November 2017.
They will operate on 160 - 6m.
QSL via F4BHW.
Ads for direct QSL:
Stéphane, Po.Box 3, FOECY, 18500, France.
They looking for support via Paypal <f4bhw@rcdx.org>.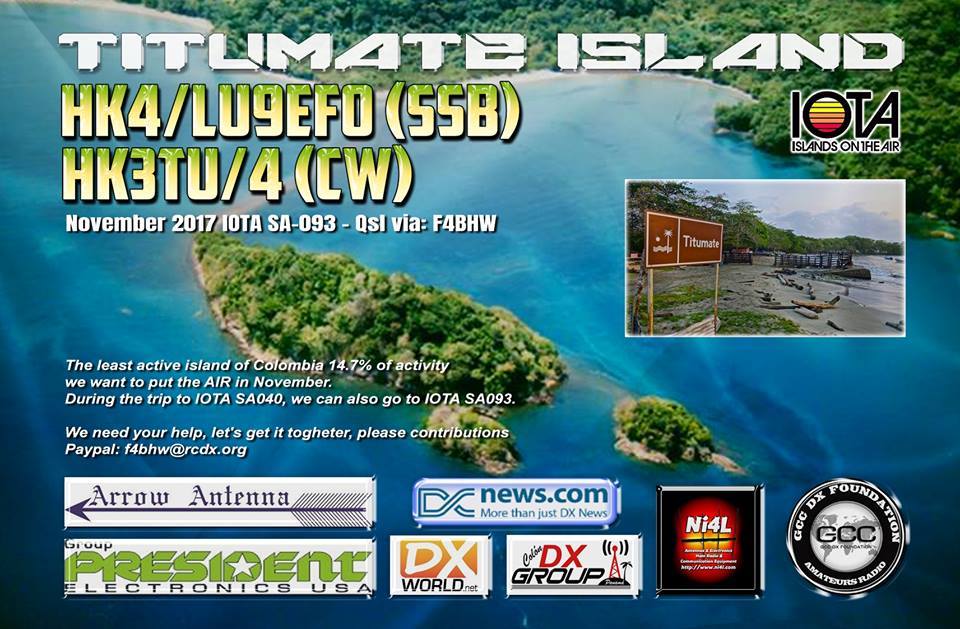 Titumate Island. HK4/LU9EFO HK3TU/4 IOTA Expedition Logo.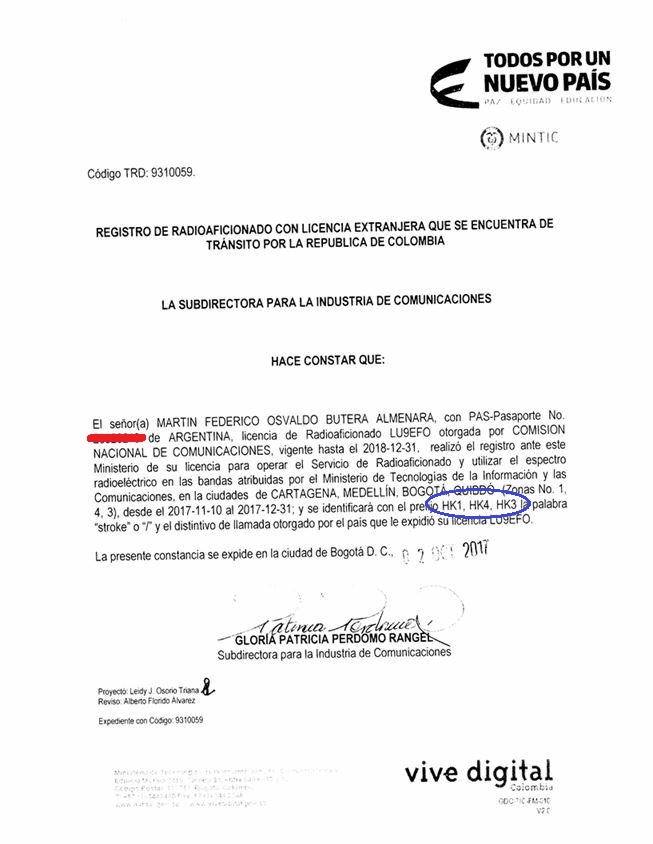 Titumate Island. License.