W9DR will be active from Grenada Island 19 June - 1 July 2014 as J38DR.
He will be active on 6m only.
Look for him on 50115 Khz SSB and 50115.6 Khz CW.
QSL via home call direct.s
Information from W9DR:
The last two weeks of June 19 to July 1, 2014, I will be operating from Grenada with the call J38DR for a 6 Meter only Dxpedition. I will be on the north shore of the island (IOTA # NA024) (Grid Square FK92EF) for a great launch angle to North America and Europe over the Atlantic Ocean. Also, South America will be workable too. Operating frequency will be 50.115 Mhz. SSB, 50.115,6 Mhz. CW and a breakable Beacon (50.115,6 Mhz.) running during no stations heard. Again I will be using a FlexRadio SDR-1500 driving my HB solid state water-cooled amplifier into a 5 element 6 meter Yagi. Please submit your conformation request (QSL) to W9DR home address. I hope to work many 6 Meter operators.
Grenada is island-country in Caribean sea.
On 17 March 1649 French expedition led by Jacques du Parquet is landed on the island.
Independance to Grenada was granted in 1974.
Capital city of Grenada Saint George city.
Official language -English.
Time - UTC -4.
Currency - East Caribbean Dollar.
Internet domain - .gd
Call sign series issued to Grenada by International Telecommunication Union ITU - J3A-J3Z.
CQ Zone for CQ Magazine WAZ Award - 8
For WAC is count as North America.
International Telecommunication Union ITU Zone - ITU 11.
RSGB IOTA program reference number - IOTA NA-024.
Grenada Amateur Radio Club (GARC) is member of Region II IARU and represent interest of radio amateurs of Grenada in Internation Amateur Radio Union IARU.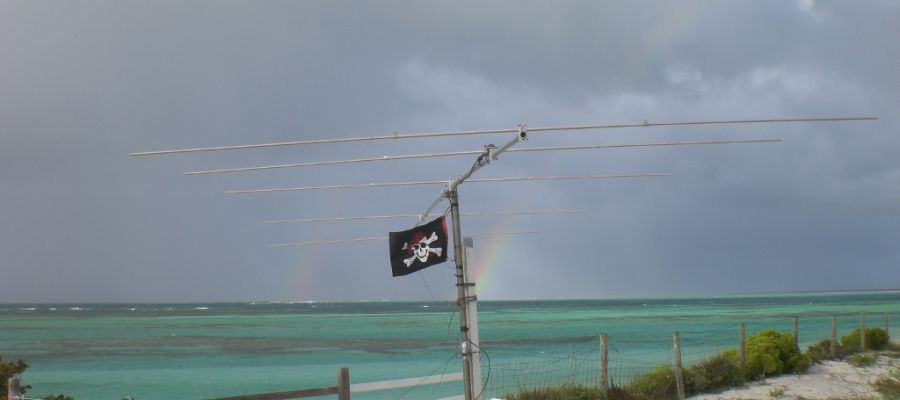 Video Grenada Island