Tom, WO1X will be active from Saint Lucia Island (IOTA NA-108) until 28 May 2016 as J6/WO1X.
He working on 40 - 10m using Yaesu FT-817 transcever.
QSL via home call, LOTW.
Ads for direct QSL:
THOMAS M SAMULENAS, 71 Round Hill Rd., Bristol, CT 06010, USA.
Saint Lucia Island
Formed resulting in volcanic activity, Saint Lucia Island is located in the Eastern Caribbean. It is the 2nd biggest Windward Island introducing a selection of extraordinary flora and fauna species, exotic fruits and vegetables, amazing nature, breathtaking beaches and more things to see and hear. Saint Lucia belongs to a group of mountainous territories. This fact influences its climate greatly. Here you can come across dry regions as well as heavy rainfalls, which are pretty variable. The weather follows local annual cycle including wet and dry periods. The island covers an area of 238 square miles featuring various ethnic groups ranging from Caribs and Mulattos to Douglas and Afro-Caribbean. Castries is the main city.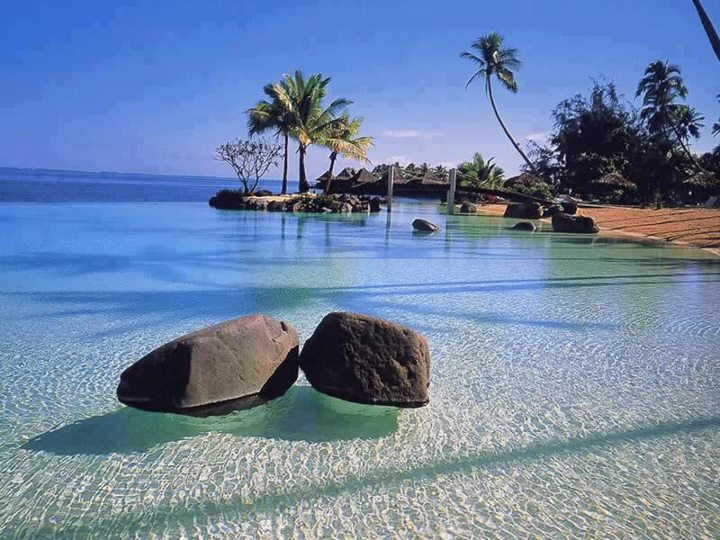 Saint Lucia Island. Author - Hasegawa Takashi.
History
The island can boast a rich but rather hazy history. In accordance with some recent evidences, Christopher Columbus was not the one to discover the territory in 1502 as it was believed throughout many years. A legendary discoverer only sailed nearby the island but he was not actually the one to discover it. According to the latest researches, Juan de la Cosa could discover the island. Though he is not as famous as his main rival is, he was experienced enough as he used to be Columbus personal navigator at some point of his career.
According to some revealed facts, the island was found in 1499. Scientists still argue on a person and the exact date of discovery. The only thing we know for sure is that the first Europeans appeared here during the 1550s. This is when their first settlements appeared. Saint Lucia was mainly used as a European fort until 1605 when the first colonies were formed.
Heading to Guyana, a group of British colonists was ironically blown of the course. 67 people step on the Saint Lucia Island and decided to settle here purchasing their first huts and land. That was the pioneer party of colonists that was reduced by 19 people within several months. The rest of settlers were faced to leave the island on canoes. The second party settled on this territory only a few decades later. However, their attempts were nothing more but a failure as well. Later the French purchased the territory. Over 10 settlements were eventually established by the 1780. Sugar plantations let locals get their first income trading with other islands and countries. Crucial battles for the territory took place since that time until 1814 when the territory was finally conquered by the British.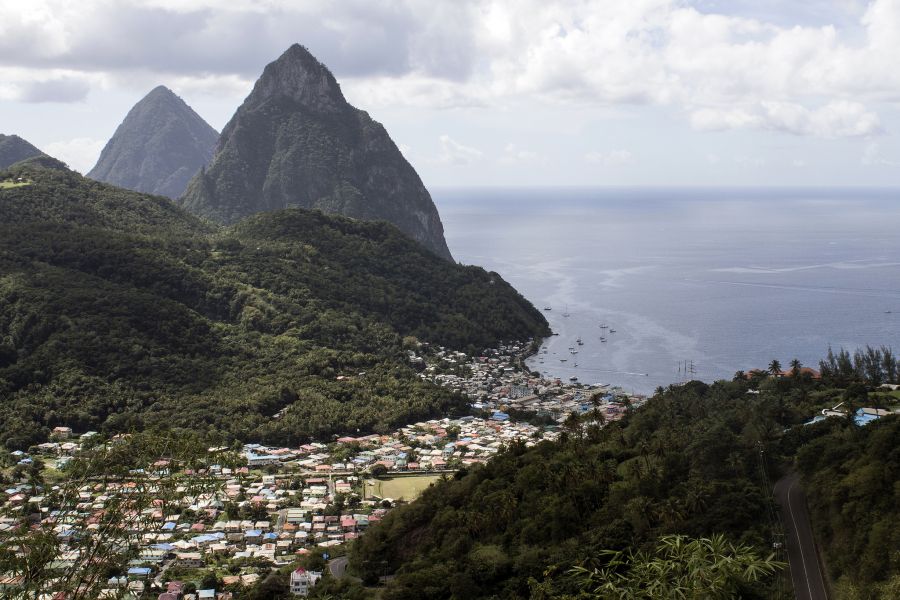 Saint Lucia Island. Author - Jacques Lebleu.
Economy, Food and Daily Life
Affected by sugar plantations, Island's past traditions reveal today's food and daily life. Typical local ingredients contain much of animal protein. Every region has its own specific products. The area can boast a selection of exotic fruits and green vegetables. Here you can try bananas, breadfruit and sweet potatoes. It may sound surprising, but these products are traditionally served fried or boiled in addition to meat or fish with a spicy and peppered sauce. Whenever locals invite guests from around the island, they try to satisfy their every needs serving the most expensive and prestigious foods and drinks featuring pricy gin, brandy or whiskey.
The majority of local population deals with importing goods. The trade is concentrated on locally produced goods in addition to a rapidly developing tourist segment. Castries hosts one of the biggest island's daily operating markets. Tourists have a chance to purchase different stuff ranging from souvenirs, traditional clothes to vegetables, fruits, meat and fish. Locals try to attract tourists with craft shops and handmade goods reflecting the culture of Saint Lucia Island.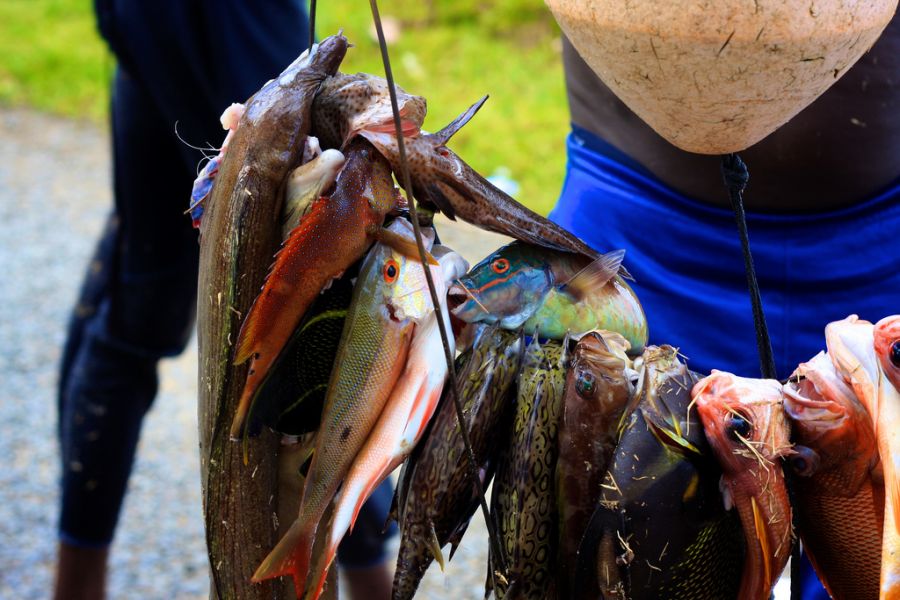 Saint Lucia Island. Author - Meng He.
Basic Economy
Basic economy also reflects traditional activities launched by the post-colonists. Agriculture is a foundation for island's basic economy. Locals were initially focused on producing sugar due to huge a number of sugar plantations. Later they shifted to importing bananas. It let many other small producers enter the agricultural market.
Starting from the 1990s, the government started developing tourism niche. The island is perfect for both passionate travelers and those who prefer leisure time spending. The territory opens the most breathtaking views in addition to palm beaches and rainforests that hide so many rare species. The island is full of natural waterfalls combined with a tropical climate making this place perfect for tourists.
Where is Saint Lucia Island located. Map.
J6/WO1X Saint Lucia Island. Sunrise 06-09-2023 at 09:34 GMT sunset at 22:32 GMT