SP9FIH will be active from Dominica Island in CQ WW DX SSB Contest 25 - 26 October 2014 as J79L.
He will be active in SOSB category.
QSL via SP9FIH.
Information from SP9FIH:
After checking several places and their surroundings we decided to transmit from north-east part of Dominica Island. Our antennas wil be on a cliff about 50m above see level and about 60-170m from seashore depending on direction. According to Google maps terrain around seems to be sloping in all major directions (towards Japan - short and long path, and towards Europe). Nearest village is called Calibishie.
Dominica. Country Information
Dominica (Carib: Wai'tu kubuli), officially Commonwealth of Dominica is island country in the Caribbean Sea.
Motto- After God is the Earth.
Capital- Roseau.
Official language- French.
Local languages- creole, french.
Total area- 750 sq km.
Currency- East Caribbean dollar XCD.
Time- UTC -4.
International phone code- +1-767.
Internet domain- .dm
Dominica is divided into 10 parishes.
Popular sport- cricket.
J79L Dominica Island. Information for radio amateurs
Amateur Radio prefix- J7.
DXCC country- Dominica Island.
WAC continent- North America.
WAZ zone- 8.
ITU zone- 11.
QTH locator- FK95.
RSGB IOTA - IOTA NA-101.
Amateur Radio organization- Dominica Amateur Radio Club Inc. DARCI, member of International Amateur Radio Union IARU.
President: Clement James, J73CI
Secretary: Valda Woodman, J73VW
IARU liaison: William R. Charles, J73CW
Dominica Island
Dominica Island is one of the Caribbean islands. The island country of Dominica is located between the North Atlantic Ocean and the Caribbean Sea. Dominica Island is known as the Hiker's Paradise and The Nature Island of the Caribbean. This island country is known as Hiker's Paradise because of the sheer fact that it provides every ardent hiker some of the best hiking opportunities. The vast rainforest that is unspoiled, along with numerous lakes and rivers are few of the attractions to experience in Dominica Island. Not only hikers, divers too will find the island truly their destination, courtesy the presence of the stunning underwater world of the island.
Dominica Island – An Island Country of Reputation
Dominica Island is amongst the best Caribbean islands, offering numerous sights of attractions and adventure activities to participate. This is one island, where you can get a regular glimpse of dolphins and whales on a regular basis. Tourists from around the world will definitely get to experience a unique adventure trip, as the island is yet to get discovered in a commercial manner. The island is the northernmost island of the Caribbean's Windward Islands, with a majority area covered by a dense rainforest. Dominica Island is home to the Boiling Lake, which is the 2nd largest hot springs in the world!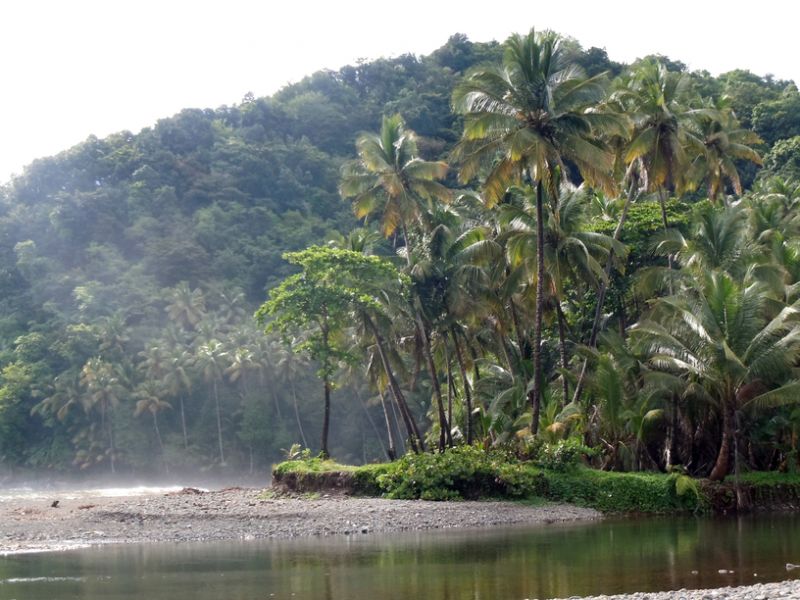 Island of lush flora and fauna
Dominica Island, as mentioned above, is one of the finest island countries of the Caribbean. It's made up of numerous rivers, springs and waterfalls. Its stunningly beautiful sandy beaches are found in the northeastern parts of the island, in Calibishie. The island is also adorned with animals and plants that are thought to be extinct. The island's volcanic characteristics make it an ideal destination for scuba divers. Dominica Island also has numerous protected regions, like the Cabrits National Park.
Dominica Island is divided into ten parishes, which are Saint David Parish, Saint Andrew Parish, Saint George Parish, Saint Joseph Parish, Saint John Parish, Saint Peter Parish, Saint Paul Parish, Saint Mark Parish, Saint Luke Parish and Saint Patrick Parish. The cities that make up Dominica Island are Portsmouth, the capital city – Roseau, Calibishie and Scott's Head.
Dominica Island is an ideal place for those who want to explore the aquatic world or trek the majestic mountains or simply those who want to experience the wildlife in the jungle. The mountains of Dominica Island offers adventure opportunities, like bird watching, hiking, snorkeling, diving and kayaking. When here, do keep in mind to visit MorneTrois Pitons National Park to experience the island's ancient forests and also chance upon the stunning Trafalgar Falls!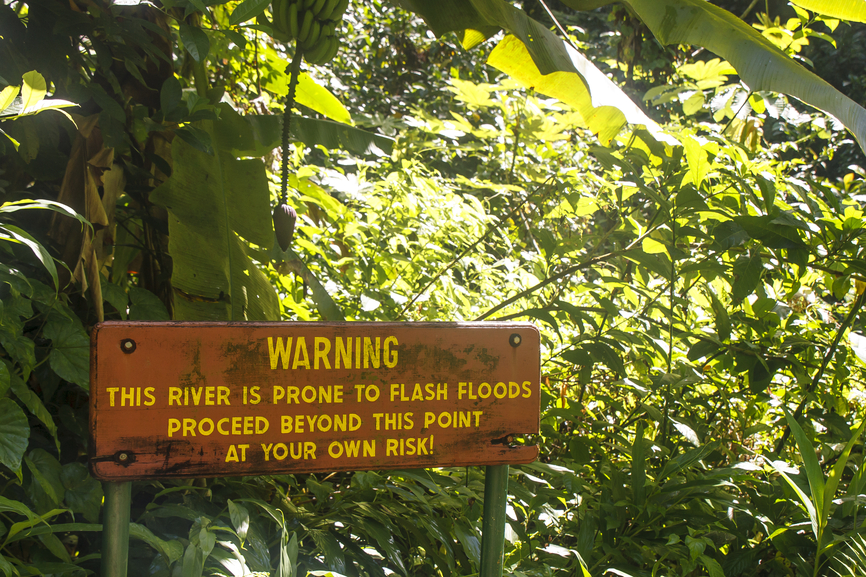 The Europeans colonized this island, which is amongst the last islands in the Caribbean to be colonized. The natives of Dominica Island – Caribs resisted the colonization in a fierce manner, hence, it was the last island to be colonized. The future of Dominica Island has been sustained in a positive approach after the first female Prime Minister – Mary Eugenia Charles, replaced its tyrannical leader and paved the path of success, and economic growth in the island country!
Video Dominica Island.