Dan, EI3JZ is currently active from Dominica Island as J79MM.
He is working on HF bands.
QSL via EI4JY.
Dominica Island
Dominica Island is an island nation and it is part of the Lesser Antilles region in Caribbean Sea. The biggest city from Dominica Island is Roseau and it is also the capital of this island nation. The size of this island is 750 km2 and the population is around 72,301 according to the 2014 Census. This is a popular tourist destination from various regions. First of all, the Dominica Island is also known as the Nature Isle of Caribbean, because the natural environment was not destroyed until now. Those who are visiting this island are having a lot of outstanding places that they can see, and impressive landscapes. The official spoken language in Dominica is English, which is excellent, especially for tourists how come from Europe, Australia, New Zealand or North America.
This island was firstly discovered by Spanish, but then the British and French colonized it. However, Dominica Island became an independent state in 1978. Nations were interested in colonizing this island for themselves because of the beauty of Dominica. Moreover, the ones who are visiting it can see some rare plants, animals and even birds. As an example, the Sisserou Parrot can only be found on the Dominica Island and it is also considered as the island's national bird. However, the Sisserou Parrot is not the only thing that attracts tourists into the Dominica Island. People are coming in here to relax for a week or two while enjoying the silence and the amazing views of the island. Their economy is mostly based on tourist and agriculture and because the climate is warm during a whole year, the tourists can visit it whenever they want to, not only during the summer period.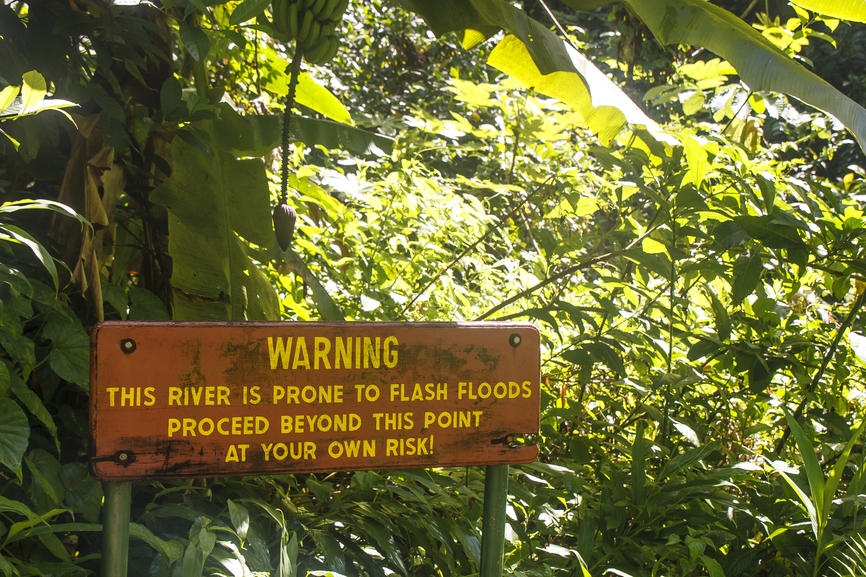 Dominica Island had a lot of European influence, both in the culture and language. Now the official language spoken on Dominica is English. The most influent ethnical group is made of black population, which represents 74%, and after that comes the mixed population with 20%. However, the citizens are very friendly and most of them are speaking English. The ones who are providing services or selling products are speaking English and that's why their tourism is excellent.
This island is mostly covered by a rainforest and one of the biggest tourist attractions that are provided by the Dominica Island is the second largest hot spring from the world, known as Boling Lake. In addition, those who are visiting Dominica will be able to see lots of waterfalls and springs. Because this island is also having a volcano, this is something excellent for the scuba drivers, yet another reason of practicing tourism. The Dominica Island also has several protected areas, including 365 rivers and the Cabrits National Park.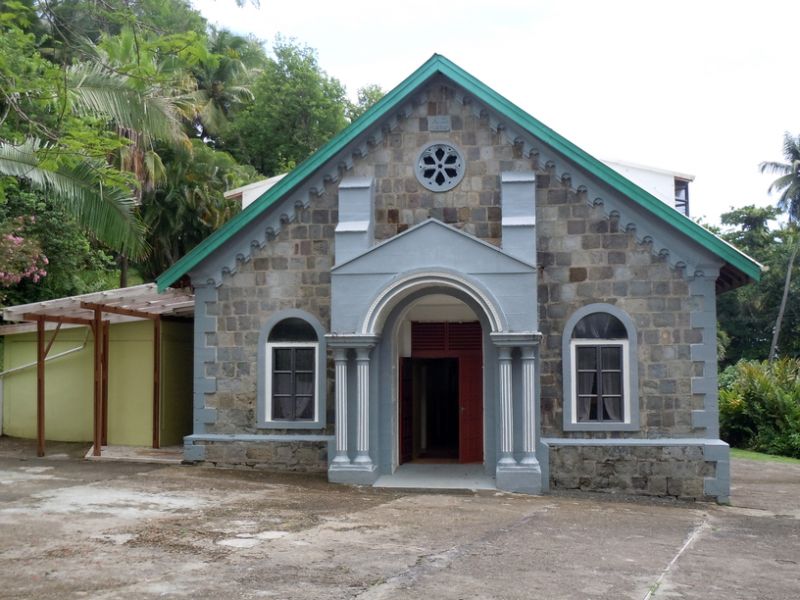 Luckily for those who want to travel in here, Dominica has two small airports that work just fine. There is also a main highway between Portsmouth and Roseau. This highway is quite high if you consider the fact that it takes 45 minutes to travel from Portsmouth to Roseau. The main airport from Dominica Island is Melville Hall Airport which is not far from Portsmouth.
Even the religion is Roman Catholic, but only 80% of the Dominica population is Roman Catholics. There is also a small community of Muslims and recently some Protestant churches were built. When it comes about culture, there is a wide variety of cultural influence. In here you can hear traditional music but there are also some Creole music festivals from time to time. The cuisine is also extremely varied. However, Dominica is a Caribbean island after all, and their cuisine is still focusing around sea fruits and spice food, but their meals are also having European influence too. Their cooking recipesare also including exotic fruits too. The breakfast is something really important into their community and they eat well in the morning.
When it comes about prices, Dominica is not actually something expensive. A lot of people can afford one week of holiday in here. The hotels are including all kinds of special packs and offers designed to attract tourists, which is quite interesting. During the summer period there are lots of discounts too.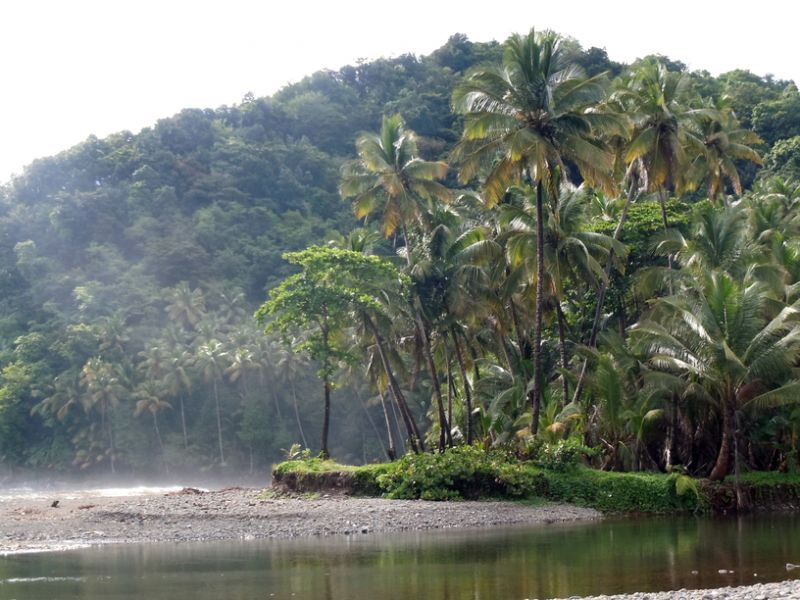 While staying on Dominica you have plenty of activities that you can do. As an example, you can start up by visiting the wilderness of the island and if you have a phone with a good camera then you should consider yourself very lucky. You will be able to capture impressive landscapes that no one ever seen before. Secondly, if you are a fan of the water sports you can practice a lot of them, and even scuba diving. You can relax yourself on the beach and during the night you can go out in different cities from Dominica. However, if you want to see nightclubs and bars you will have to go into Roseau, which is also the capital of Dominica Island. If you are from Great Britain you will be able to hear about any news in your country because in Dominica you can find The Sun newspaper.
There's plenty of stuff that you can do in here. If you want to really relax your muscles after a hard year of work you can go to the Boiling Lake, which is the second biggest hot spring from all over the world. It is just like an immense Jacuzzi. Some people are also going to Dominica Island during their honey moon because it is the perfect destination for such an important moment. Dominica Island is probably one of the most famous tourist destinations from the Caribbean Sea, and they are also having a strong economy, even if their economy is only based on tourism and agriculture. Thanks to the fact that the main spoken language in English a lot of people from all over the world are thinking about choosing Dominica Island as their holiday destination and it doesn't matter if it's winter, summer of fall, a lot of people are still coming in here for relaxation and water sports.
Video Dominica Island