Svein, LA9JKA will be active from Bear Island (IOTA EU-027) until April 2015 as JW9JKA.
He will operate on HF bands plus 6m.
QSL via home call direct.
Bear Island the remote beauty
Situated inside the southern island of Norwegian archipelago Bear Island is a wonderful place it lies inside west of Barents Sea midway between North Cape and Spitsbergen. Initially the discovering of Island was made by Dutch Voyagers in year 1596 and interesting point is that naming of this island was carried out because of a polar bear, which was swimming near.
The island has a remote location, but interestingly it has witnessed commercialized activities in past and this has contributed a lot in the development of the place. Mining of coal, whaling and fishing are famous and locals are highly dependency upon these. But it should be mentioned here that settlements don't last for more than a period of few years and currently island unoccupied, excluding professionals who are associated with meteorological station of the area. In year 2002 it was given status of being nature reserve.
Geographical aspects
Surveys have been conducted by the government of Norway the nature of these surveys is of Hydrgraphic nature. The data which has been collected by experts and reliable sources indicates towards the point that Bear Island is situated towards 235 km south of central Spitsbergen and 397 km from the central region of Norway. Depth of water near islet and towards northern and eastern sides doesn't exceed more than 328 ft, but towards south it gets bigger. Coming towards the outline of island it can be said that it's triangular indicating towards south with greater north-south continuation of 12 mi and greater east to west elongation of 9.6 mi. The information obtained from relevant sources indicates towards the point that area of this region is 69 sq mi. towards south of Bjornoya mountains are present and Miseryfjellet enjoys status of being the highest peak upon southeastern coast at height of 536 meter above sea level. In addition to this, other prominent mountains are being mentioned below
Antarcticfjellet
Fuglefjellet
Hambergfjellet
Alfredjellet
North part of island formulates one of the lowland plains, which has the inclusion of 2/3 of area of surface. Excluding sandy beaches it can be said that coasts are mostly steeper with higher cliffs and significant erosion signs like rock pillars and caverns are evident. The existence of a good number of anchorages is present as well in addition to this smaller harbor upon northern coast can also be seen. Important point that should be highlighted here is that level of safety associated with all of these is very good and ships which move in this region have to propel with required arrangements for avoiding unwanted complications.
Part of Northern Atlantic current takes warmer water towards Savlbard, which creates a climate, which is warm that other areas situated at same latitude.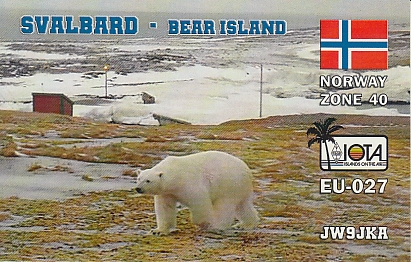 Miseryfjellet
Mostly notified as the tallest peak of noted and well known Bear Island Miseryfjellet has a strong significance of its own. Its height is 536 m and it's situated towards east of Bear Island and it's mostly known for containing 3 different comprising peaks. It's one of the best and most highlighting aspects associated with this island that has a strong value and significance of its own.
Climatic Conditions
Climate of this island is notified as maritime polar and during winters temperature stays mild. January is noted as coldest month where average temperature of 17.4 degree Fahrenheit prevails. On the other hand August and July are noted as warm months where average temperature is 39.9 degree Fahrenheit. A transition towards warmer temperature has been noticed for latest decades that have passed. No significant precipitation is noted and its average is 14.6 inches. Stability is exhibited by weather during summers, but foggy conditions can also be found.
Interesting point to mention here is that because of the fact that Bear Island is situated upon boundary among colder water that has polar origins and warmer Atlantic waters, temperature of water shows variability inside fewer boxcars of islet and during summers it can also reach to 50 degree Fahrenheit. Development of fast ice is apparent upon coasts, but this event is a rare development upon open sea present around the island. Polar night stays from 8th of November to 3rd February and interval of midnight sun from 2nd May to 11th August. The climatic conditions are much better throughout the year and stay favorable for supporting life.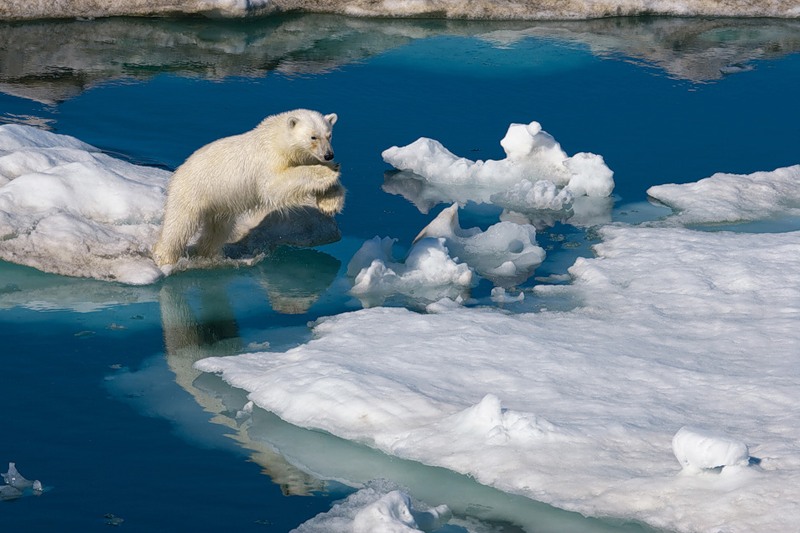 Fauna and Flora
In the early part of 1920s this island was a site of study, which was conducted by Charles Elton and Victor Summerhayes and this lead to the production of initial food web images. Plant growth is not very much and includes only moss and some grass, but there are no trees to be seen here.
Indigenous mammals of land have the inclusion of fewer arctic foxes. Although the island has been named as Bear Island, but actually it never acts as permanent home of polar bears, but many reach it via expanding pack of ice inside water. In addition to this, population Ursus maritimus bears which stays here is different genetically. In addition, to this many other animal species are found living here. The freshwater lakes of this island act as home towards arctic char population.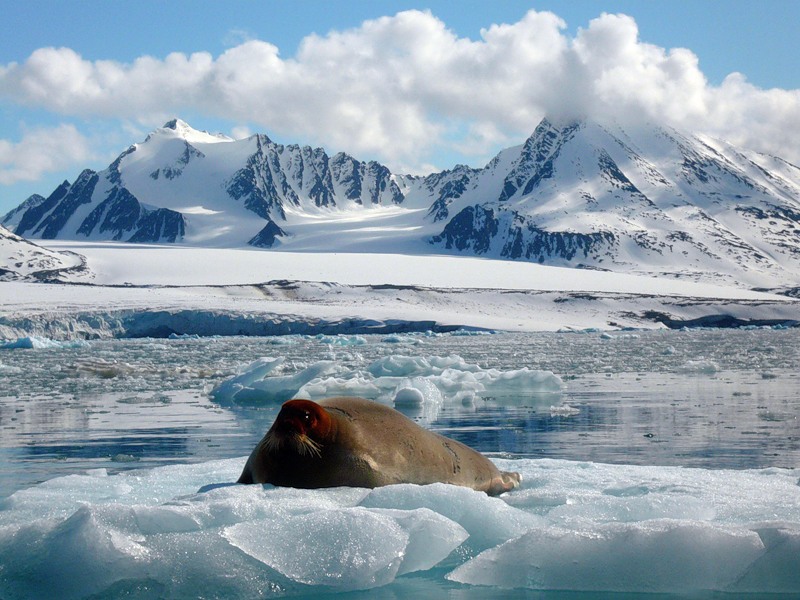 Birds
As far as land birds are concerned, then two types come into consideration and they are being mentioned below
Snow Buntings
Rock Ptarmigans
But a great variety of seabirds is present here, which live upon cliffs of south other species come here during migrations that are made during different seasons. In case you are a nature love and want to seek soothing different, then try to visit this place at least once in your life. The diversity and natural beauty associated with this region is the main highlight in addition, to this Bear Island also has a very high level of historical significance among masses. It should be highlighted here that presently no industrial activity is taking place, but still the vicinity of this island is facing several threats from radioactive materials and other relevant issues and for this authorities have to take some bold steps.