Radio Amateurs members of the Dateline DX Association, will be active as KH1/KH7Z from Baker Island, IOTA OC - 089, 27 June - 7 July 2018.
Team - 9V1YC, AA7A, AA7JV, HA7RY, JN1THL, KN4EEI, K6MM, K6TD, N1DG, N4HU, N4XP, N6HC, N6MZ, ND2T, WJ2O.
Recent DX Spots KH1/KH7Z
Pilots:
AA1V Chief Pilot.KH1/KH7Z Log search
KE1B Western USA.
NF4A Eastern USA and Caribbean.
MM0NDX Europe.
V51B Africa and South America.
JA1WSX Asia, Pacific.
QSL via K4TSJ direct, ClubLog OQRS, LOTW.
Ads for direct QSL:
K4TSJ, Box 333, Bethlehem, GA, 30620, USA.
KH1/KH7Z Press Release 15 February 2018

KH1/KH7Z. Baker Island DX Pedition. Flag Logo.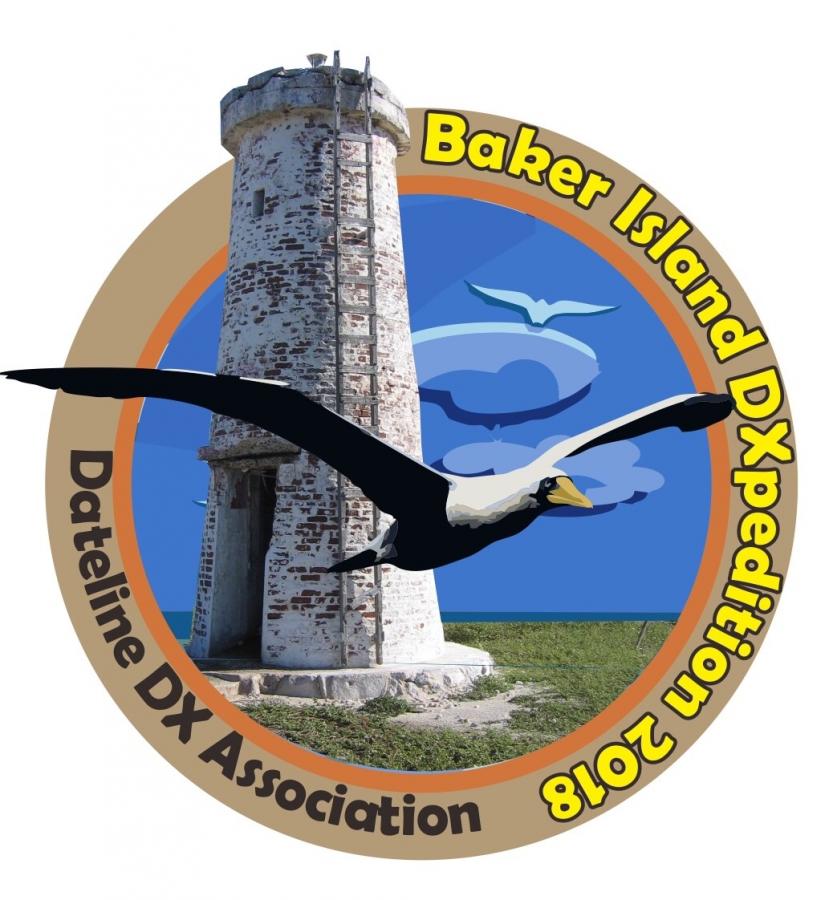 KH1/KH7Z. Baker Island DX Pedition. Logo.
KH1/KH7Z. Where is Baker Island located. Map.
KH1/KH7Z Baker Island. Sunrise 12-10-2023 at 17:34 GMT sunset at 05:43 GMT