KU9C will be active again as KU9C/VP9 from Bermuda Islands, 7 - 15 July 2019.
He will operate from VP9GE station on HF bands plus 6m.
Recent DX Spots KU9C/VP9
QSL via home call.
Ads for direct QSL:
STEVEN M WHEATLEY, PO BOX 574, MORRISTOWN, NJ, 07963-0574, USA.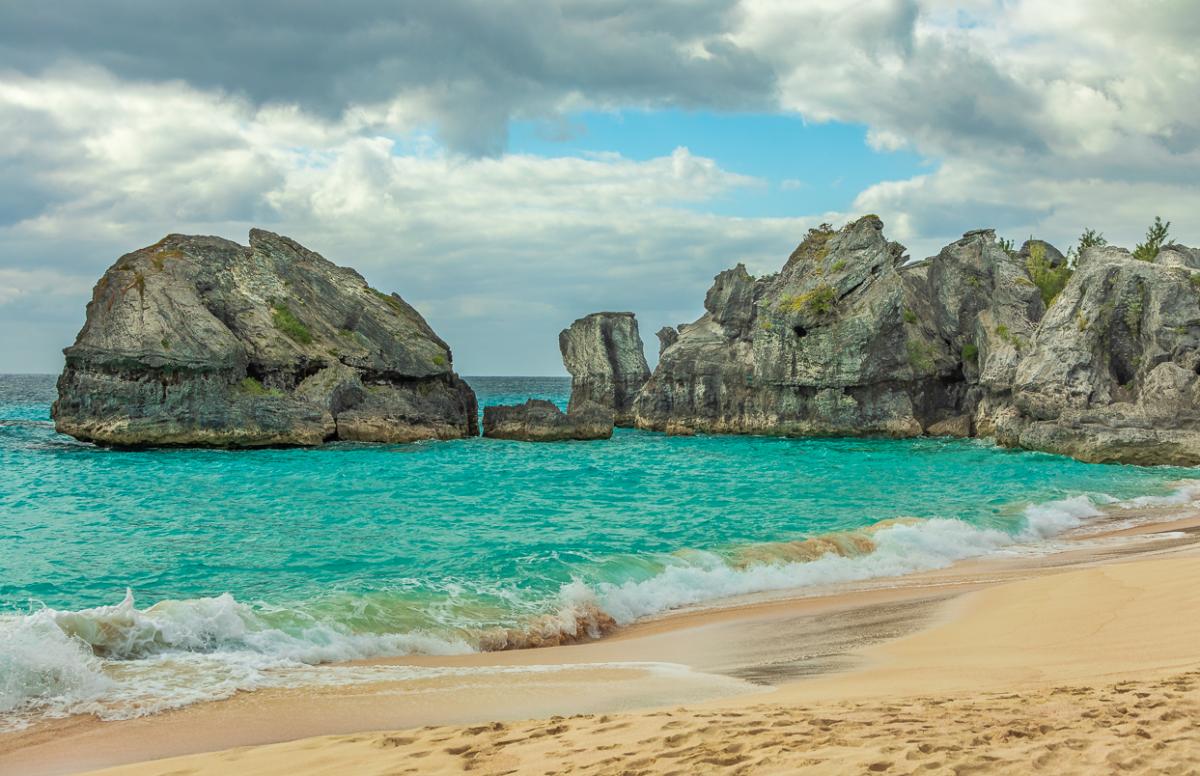 Bermuda Islands. Author - Neal Linebaugh.
Bermuda. Country Information
Bermuda (Sowers Isles also known as Isle of Devils) is British Overseas Territory in Atlantic Ocean.
Motto- Whither the Fates Carry.
Capital- Hamilton.
Official language- English.
Time zone- UTC -4 Summer time UTC -3.
Internet domain- .bm
Currency- Bermudian dollar BMD.
Telephone code- +1-441.
National flower- Bermudiana.
National tree- Bermuda Cedar.
National bird- White-tailed Tropicbird.
KU9C/VP9 Bermuda. Information for Radio Amateurs.
Amateur Radio Prefix - VP9.
ARRL DXCC Award country- Bermuda VP9.
CQ Magazine WAZ award zone- 5.
ITU zone- 11.
IARU WAC award- North America.
RSGB IOTA Award reference- IOTA NA-005.
Amateur Radio Organization- Radio Society of Bermuda RSB, member of International Amateur Radio Union.
President: Glen Cuoco, VP9ID.
Secretary: Craig Nikolai, VP9NL.
IARU liaison: Dennis Fox, VP9MT.
Bermuda: The Diamond over the Caribbean
A few Words about Bermuda
Bermuda is a British Overseas Territory is the Caribbean that is approximately 20.5 square miles. The capital of Bermuda is Hamilton. Though Bermuda has very few exports the main one seems to be the fragrance from the Eater Lily that is used to make perfumes. They also export pharmaceuticals.
The official language of Bermuda is English. Portuguese is also spoken. Over a third of the country is non-Anglican Protestant, followed by Anglican, Roman Catholic; while about 20% practice other religions. The African Methodist Episcopal church has served as a unifying force in the black community. The oldest Church on the Islands, St Peter's Church in St George's, was built in the 1600's.
The British settled Bermuda in 1609. A ship headed for Jamestown wrecked on the island, and after completing their trip to Virginia, came back to settle Bermuda. They made it back in 1612. Bermuda has a successful shipping industry in until the early nineteenth century when steam came into play. During World War II, Winston Churchill leased about a tenth of the island to the United States for ninety years. The country has never changed hands. It remains a British territory.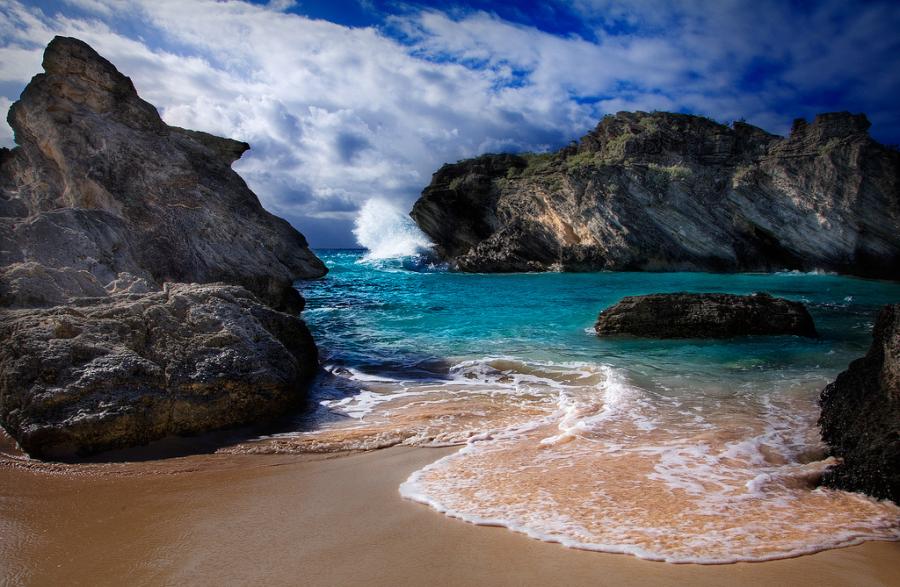 Getting Around:
Driving: There are no rental cars available.
Taxi: Taxis are the easiest transport, but also the most expensive. There is a fixed rate of 50 dollars an hour for tours of the Island. 1.68 is the cost per mile for regular rides. All fares increase 25% on holidays and Sundays.
Scooters: Many locals use these to get around, but they can be more dangerous. The roads in Bermuda wind, and despite the fact that tourist scooters have speed caps, your first few times might be a bit shaky. Remember to drive on the left side of the road. Max speed limit on the island is 22 mph. You can use all three of the main roads on a scooter.
Ferries: There are ferries to Hamilton, St George, and Dockyard. Many allow you to take your scooter on the ferry with you. Check individual websites for timetables and routes.
Buses: The Bermuda bus system is clean and reliable. It is more flexible than ferries and cheaper than taxis. Rides can take a while, as it stops often. Exact change is required. You can buy a sheet of tickets for 20 dollars. Be aware that is difficult to leave town between 3 and 5pm. In order to get a bus to stop, you alert the driver by sticking out your hand.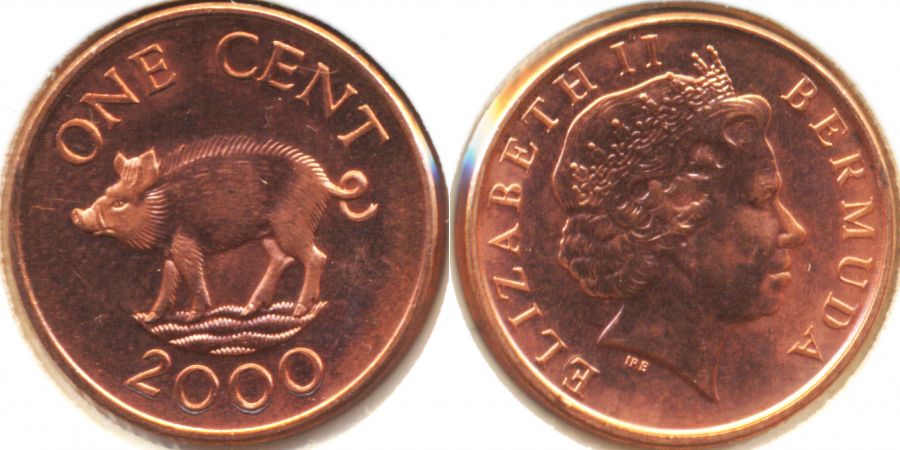 Culture:
Schools in Bermuda have compulsory education from 5 to 19. It started to reform its education system in 2010 with goals to improve the quality of teaching and learning through better efficiency of delivery and further involvement of parents and the community. Sixty percent of pupils attend public school. To graduate, students need to collect at least 104 points in 4 years of classes. A variety of taught subjects makes this goal easy for most secondary school students. For students looking to go to college in Bermuda, Bermuda College offers various associates degrees.
The music of Bermuda is full of Island influences from Trinidad and Jamaica. The UK and America also influence music. As a tourist, to find the best musicians, look into hotel lounges, bars, and night clubs. The different types of traditional music include Gombey, Bagpipes, Choirs, Calypso music, and steel pan music. Every October, they hold an annual jazz festival.
Bermuda's food is heavily influenced by the UK and America. Many recipes from as early as the 17th century are still enjoyed by people in Bermuda. Much of the food is imported from the US and Canada. The traditional foods include seafood, vegetables, and exotic fruits. Fish seen as acceptable for every meal. The most common fish are rock fish, white fish, Wahoo, mahi mahi, and tuna.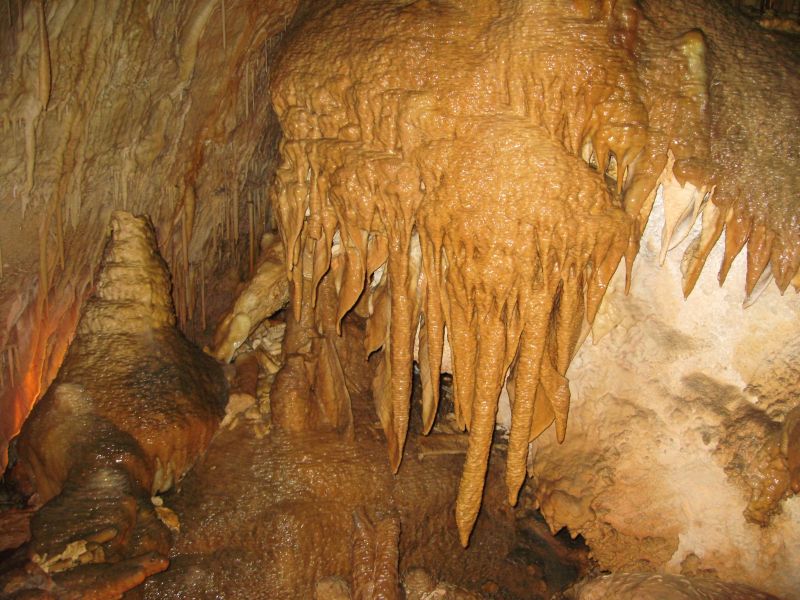 Nature:
The climate in Bermuda is sub-tropical. It is incredibly hot from May to October (highs of 85F with high humidity), but mild the rest of the year. Temperatures are rarely higher than 90F or lower than 55F. The heaviest rainfall is in August with 6.19 inches. Rainfall generates the countries fresh water supply. But they also have government reservoirs and or sea water distillation plants when there is not enough rain.
Bermuda is abundant with wildlife. Species specific to Bermuda are the Bermuda Skink (lizard), Bermuda petrel (nocturnal bird), Bermuda Backeye Butterfly, Bermuda Cicada, Bermuda Cave Shrimp, and Bermuda Kiliifish. These animals are only found on Bermuda. Other animals that people come to Bermuda to see are humpback whales, tiger sharks, and dolphins.
Endemic plants in Bermuda include Bermuda Cedar, Bermuda Palmetto, and Bermuda Olivewood. These are the only endemic species in Bermuda.
Sports:
Cricket and soccer are the most popular sports on Bermuda. As a whole, many different water sports are also enjoyed. Their only Olympic medal was in the 1976 summer games in Montreal, where Clarence will earned a bronze medal in boxing.
Places to stay:
The Royal palms hotel is classy and relaxing. With rooms for all travelers, be it couples, families, or business people. All rooms offer amenities like wifi, TVs, air conditioning, and a kitchenette. Their Deluxe Suite might as well be a small apartment, with a bedroom and separate sitting room. They have a community pool and gorgeous gardens to explore.
The Rosedon hotel offers a variety of rooms for all budgets and party sizes. It was built on a private home and has a rich history and heritage. Activities at the hotel include sailing, scuba diving, ship wrecks, tennis, squah, cave exploring, beach combing, and horseback riding. The hotels offer packages for longer stays that include excursions.
Conclusion:
Bermuda is the ultimate Caribbean destination. With winter offering a mild climate, it is easy to beat the heat while still having a splash. Luxurious hotels will make your stay cushy while the local sea food will leave you begging for the recipes. So hop on a scooter and get exploring the lovely Bermuda Islands.
VP9/KU9C. Where are Bermuda Islands located. Map.
KU9C/VP9 Bermuda. Sunrise 11-28-2023 at 10:58 GMT sunset at 21:15 GMT