Norbert, DH1NK will be active from Papua New Guinea, 15 January - 15 June 2015, as P29NK.
He will be operate on 80- 10m SSB, digital modes.
QSL via the buro to DH1NK.
Papua New Guinea - Country Overview
Introduction
There are more than 800 languages spoken that are spoken in country of Papua New Guinea, so it represents lots of diversity. In rural areas there is 80 percent population that is inhabited and some of these geographical areas are considered not well established and sophisticated. Twenty Provinces are present in Papua New Guinea and there are 89 districts 313 government that are local.
Australasian eco zone that consists of Australia, New Zealand, Indonesian east side, and many groups present in island that are called pacific groups, that contain the Solomon Islands and Vanuatu are all island from where Papua New Guinea belongs. Papua New Guinea is present in north of Indo-Australian tectonic plate.
Statistics of population:
According to 2010 report estimated population of around 6.7 million is present in Papua New Guinea. 38.2% of population is adult and their age is less than 15. 800 languages are spoken in the Papua New Guinea, each language group having diversified lifestyles. Socio cultural differences are large between and within sectors. English, Pidgin and Motu are official languages. Approach to largely diversify rural communities that is 87.5% is often complex, slow and costly. Many villages can only be reached on foot and only 3% of the roads are paved and. By air travel is most common. The province that is Port Moresby is not connected by road to the other side of the country. Papua New Guinea has made some advancement in communication development over the previous 30 years. From 32% to 58% the literacy rate has increased. Women aged 15 years that is only half of all women and above and two thirds of all men aged 15 years and older have ever go to school, and registration rates differ largely all over provinces. 4.1 births per woman that is high fertility rate of Papua New Guinea. Expectancy of life has increased from 49 to 61 years. The crude death rate was 12.0 per 1000 population that was recorded in 2000. Human Development Index of country has fallen from 0.5 to 0.4, that shows that progress has reduced in present years.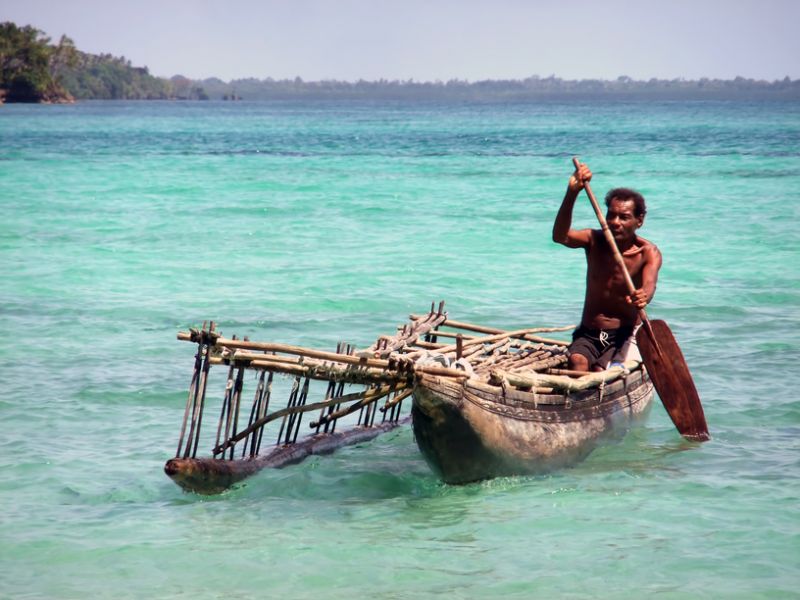 Risks, vulnerabilities and hazards:
Numerous chronic natural destructions can be caused in country, as well as the casual intense destruction situation, on a range greater than any of its neighbors of Pacific Ocean. Prone that consistent ally hampered the building process in urban and rural remote locations of the country include volcanic eruptions, earthquakes, tsunamis, atmospheric storms, water storms, deprival of food, land sliding in highland areas, the effect of atmosphere differ and changed, and increasing sea levels.
Situation of Health and Patterns:
Two types of disease that are communicable and non communicable. Communicable diseases remain the major causes of nobility and fatality in all age groups. Significant advancement has been made in some areas. The country was declared poliomyelitis-free in 2000.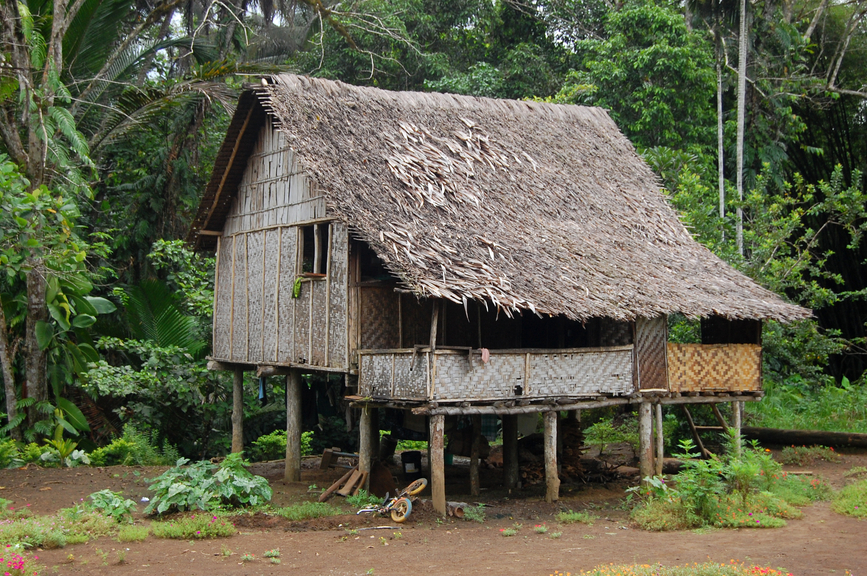 Customs:
Cultural groups exist in Papua New Guinea that is more than thousand. Many styles of cultural Aspects are there that involves different dance forms, songs and engineering of buildings. Glorious art on wood are very much famous for this area and wood is engraved it is important custom of here to made different things of wood by carving on it.
Papua New Guinea is no more famous for Sea shells as in some geographical areas it was. Sea shells were terminated in 1933 as currency. But this custom is present as formal tradition. Shell money, pigs, cassowaries or cash are elements of bride price being paid. Feathers, pearls and animal skins are used to represent birds, trees or mountain spirits that are painted. Musical ceremonies are arranged and local customs.
"Sing Sings" is important trend of country that is being followed by different people and it represents different traditions and colors. People in this trend paint them and make colorful dresses. Legendary battle is important event of music
Famous game of Papua New Guinea being played here is club of Rugby because in this city population do not like to be materialistic and are having reduced substance attachment
Papua New Guinea can be viewed as country of oceans and it covers half of eastern side. This island can be described as formal state and it has different islets in Melanesia. Papua New Guinea is having different countries that differ in cultures. Customs are adapted in this country and by approximately 7 million of people. Out of all population 18 percent people live in rural areas.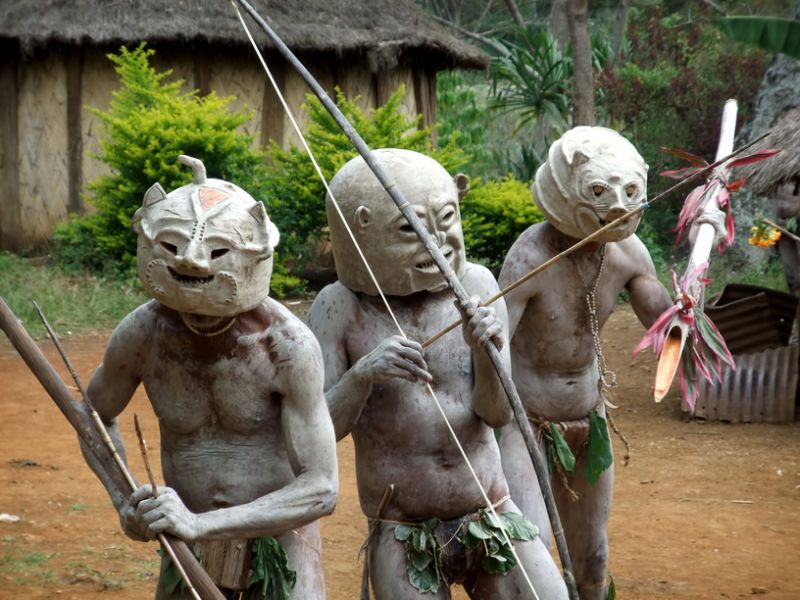 Agriculture of country is based on substance that is important aspect. Papua New Guinea is having diversified population from different geographical areas. Hundreds of traditional groups are living in this Island and most of groups are named as Papuans.
Traditional groups from different areas are populated here and because of this variety in demographics and many different trends, different styles of traditions have been adapted. Most of people ate animals by hunting and some of them utilize herbs like yam roots.
Food specialties are also diversified and present in access. Different eatables include seafood, rice fruits and vegetables that are abundantly available. Food trends are mostly adapted by Europe. Most of population inhabited here is not educated. In different geographical regions there are total six territorial universities.
Sometimes the traffic directions are disturbed due to lot of mountain and hilly areas. There is no connection to Port Moresby and it can't be reached by road. There are 578 strips of air track in Papua New Guinea which are not covered. The Island of New Guinea is ranked as second biggest Island in world. Eastern half of the island of New Guinea that lies between the Coral Sea and the South Pacific Ocean and is east of Indonesia. Climate of Papua New Guinea is humid and natural resources contain copper, silver and Sui gas. Timber oil is also one of specialty and also the fisheries. Papua New Guinea is especially very much famous for its GOLD.
After discussion it can be concluded that there are lot of diversifications including demographics, geographic and psychographic factors. 6.7 million Of total population is inhabited here and Gold is very much famous specialty. Food specialties are adapted from Europe mostly and Papuans are the groups that represent different territories.