Chuck, KG9N will be active from Aruba 1-16 November 2014 as P4/KG9N.
He will be active on HF bands.
QSL via home call, LOTW.
Aruba an example for Caribbean nations
Standing is south of Caribbean, popularly noted as Aruba is a wonderful islet, which is situated at a vastness of sixteen hundred km from western part of Lesser Antilles from northern shoreline of Venezuela its located at vastness of 29 km. Along with Curacao, Aruba is known for forming an aggregation named ABC islands. It is of prime importance to mention that Aruba is one of those 4 nations which are known for formulating Kingdom of Netherlands. Citizens associated to all such 4 nations have similar nationality. Climatic conditions of Aruba are regarded as dry, because of this reason tourism sector of this region, is very well developed because visitors love warm and sunny climatic scenario. It's known for covering an area of 179 kilometer square and population is present in great numbers as 2010 surveys highlighted tat 102,484 individuals reside inside Aruba.
Geographical factors associated with Aruba
Aruba is normally flatter islet, which doesn't contain rivers and stands in south of Caribbean. Sandy beaches are present upon west end as well as along southern shoreline that are protected from ocean currents. This is a region which is responsible for attracting the attention of tourists. However it should be mentioned that such a protection is not present towards shorelines of north and east because of this reason they don't attract tourists. In vicinity of this islet rolling hills are present and most noted, of all these are Hooiberg. Mount Jamanota is highest hill that has a height of 188 m above sea level. Capital is named as Oranjested.
Here we should highlight that Natural Bridge was a famous bridge of limestone presenting northern coastline of islet. This was very popular among masses, but unfortunately the bridge collapsed in year 2005.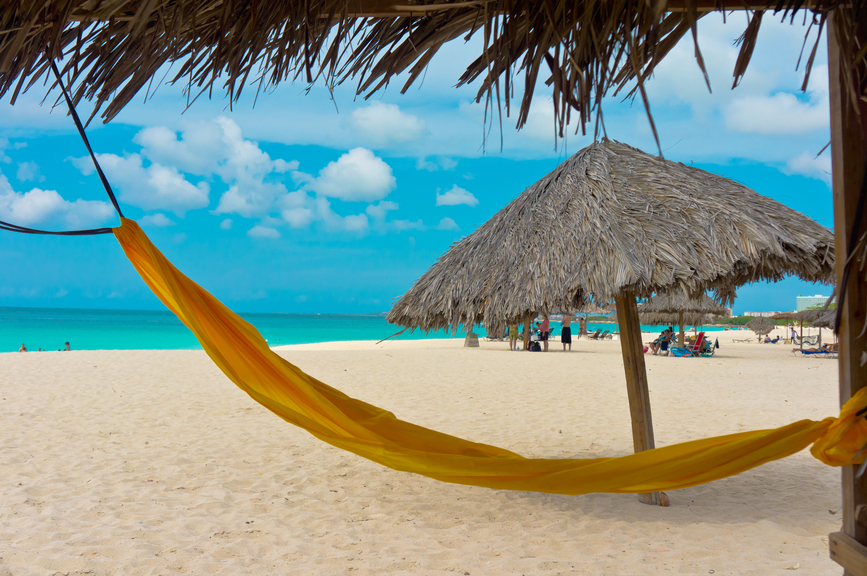 Demographic details of Aruba
The estimations reflect that eighty percent mixed populations are found in this region like black, white etc. Remaining twenty percent belonging to other ethnic groups are present in this part of world as well. It will not be wrong to highlight that influence of Arawak inheritance is very strong upon Aruba in comparison to many other parts of Caribbean islets. Majority of inhabitants appear as descendants from the Arawaks after this we have descendents of Dutch, French, West Africa and Portuguese. Lately the island has witnessed considerable immigration from neighbors belonging to America and Caribbean and it can be said that people are attracted towards jobs with high pays offering a decent life style. Keeping this situation in consideration in year 2007 steps were taken by government and newer immigration rules were brought forward so that things can be handled in an appropriate manner.
Languages that are used by locals
Duct and Papiamento are considered as official languages, but latter enjoys a predominant status. One of Creole languages is also used by people here. English is also used and normally tourists use it as a vehicle for communication. Other popular languages preferred in this part of world are given very high value by natives.
Lately it has been noticed that governing authorities of this islet are focusing upon highlighting cultural as well as historical significance of local languages. Orthography is different in every islet and Papiamento is one of the most widely used. People use different languages in accordance to requirements and different regions.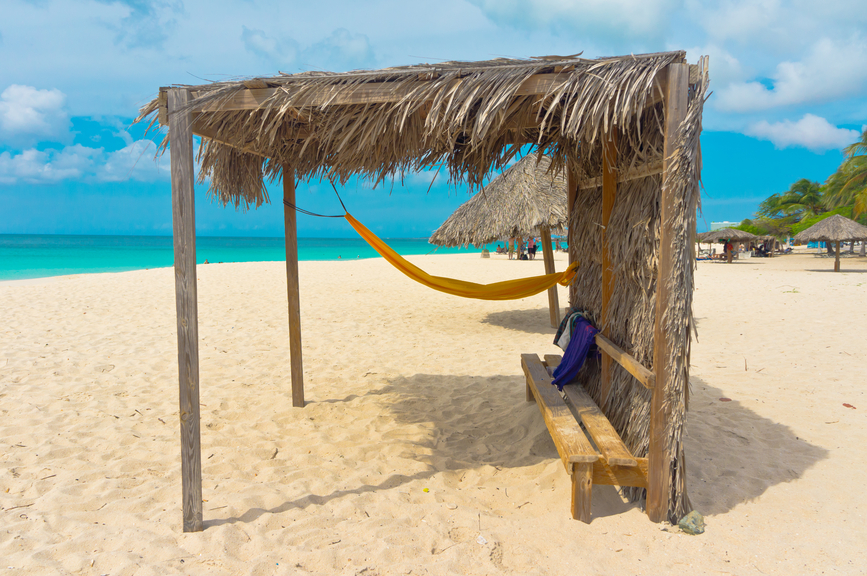 Cultural aspects
National day is celebrated upon 18th March and when we discuss different aspects related with culture of Aruba, then many varieties come into consideration. It is being stated that you can find people belonging to 92 different nationalities present on this islet. The influence of culture of Dutch is very much apparent also, the birthday of queen is celebrated in Aruba. New Year's Eve and Christmas are also celebrated with great zeal and enthusiasm for these traditional songs, food and music are preferred. The birthday of Betico Croes is also one of the celebrations. Carnaval is also one of the most important celebrations in this islet. It should also be highlighted here that influence of American tourists is now also visible because a good number of tourists come from America and now you can see native celebrating Thanksgiving and Halloween.
Economical considerations
Aruba acts as an example for other nations of Caribbean because of the fact that in Caribbean this place is known for possessing highest standards of living and the best part is that unemployment rate is lower. Prominent partners in trade are Netherlands, US and Venezuela. Prominent five industries, which act strong contributors towards economy of islet, are being mentioned below
Tourism
Gold mining
Mining of phosphate
Export of aloe
Petroleum refining
Tourism is a sector, which is facing rapid expansion and development and capacities of manufacturing and agriculture related departments is minimum upon economical factors.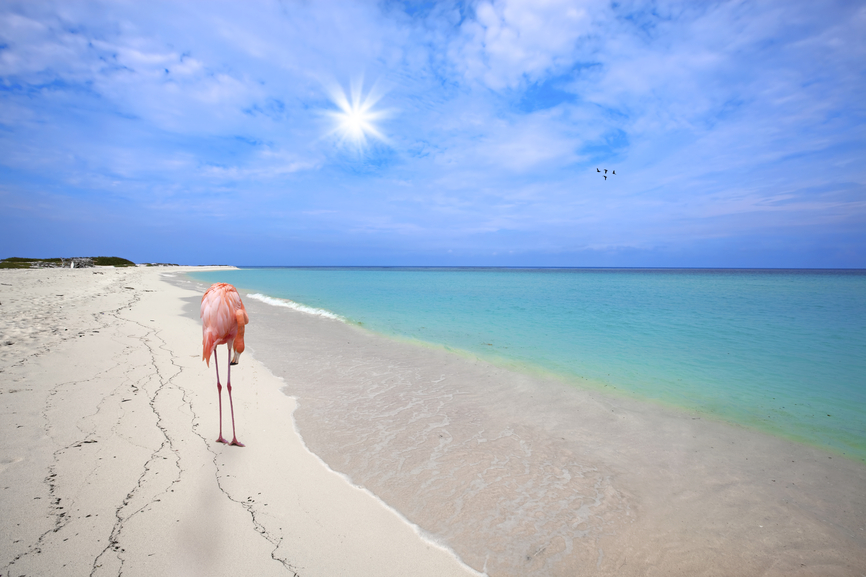 Tourism
We have already indicated that tourism is a very strong income generator for Aruba and estimates indicate towards point that 3 quarters of GDP are gained by means of tourism and associated features. A great majority of people visit this place from US, Netherlands, South America and Colombia. Because Aruba is found inside Netherlands so people living in different regions of this kingdom do not face much trouble and consider travelling to Aruba easy also efficient. The government is also giving special attention to tourism sector because of its promising growth and influence upon economy. Steps are taken for ensuring that guests should enjoy their visit and must prefer to come to Aruba during every holiday season. The accommodation and travelling facilities are world class and best part is that people are friendly also cooperative. The natural beauty and modern development has provided a unique place and value to Aruba because people consider Aruba a magnificent spot for taking a break also enjoying vacations.
Climatic scenario of Aruba
Tropical Semi Arid climatic condition is associated with this Aruba. Inside capital average monthly temperature shows variations from twenty six point seven degree centigrade to twenty nine point two degree centigrade. Temperature mostly stays favorable and decent during major part of the year.