Alex, PY2SEX/DL1NX will be active from Curacao Island ( IOTA SA-099) 2 - 9 December 2014 as PJ2/DL1NX.
He will be active on HF Bands.
QSL via DL1NX.
Get to know a little about Curacao
Curacao is a beautiful, sun-drenched island in the Caribbean, which is a territory of the Netherlands. Over 150,000 islanders make Curacao home. Located not too far off the coast of Venezuela, Curacao offers year round tropical weather that is never very extreme with the average high being in the upper 80s and the average low never going below 80 degrees. Like the rest of the islands in the ABC archipelago, Curacao enjoys a drier season from Mid-January to late in December as well as a rainy season stretching from October to December. Additionally, Curacao does not lie in the typical path of hurricanes, so one can travel there with confidence that tropical storms should not ruin your vacation.
How to Get to Curacao
Curacao is easily reached from just about anywhere, especially the United States and Europe as well as from the rest of South and Central America. In fact, the tourism is the largest industry in Curacao and most of the island's economy is based on providing goods and services to visitors.
Air Travel
Air travelers can access Curacao through its international airport, which is located not very far from the island's capital of Willemstad. Hato International Airport is the hub for both Curacao and for several other islands close by. It is quite easy to fly into this airport and American Airlines maintains daily flights out of Miami International Airport.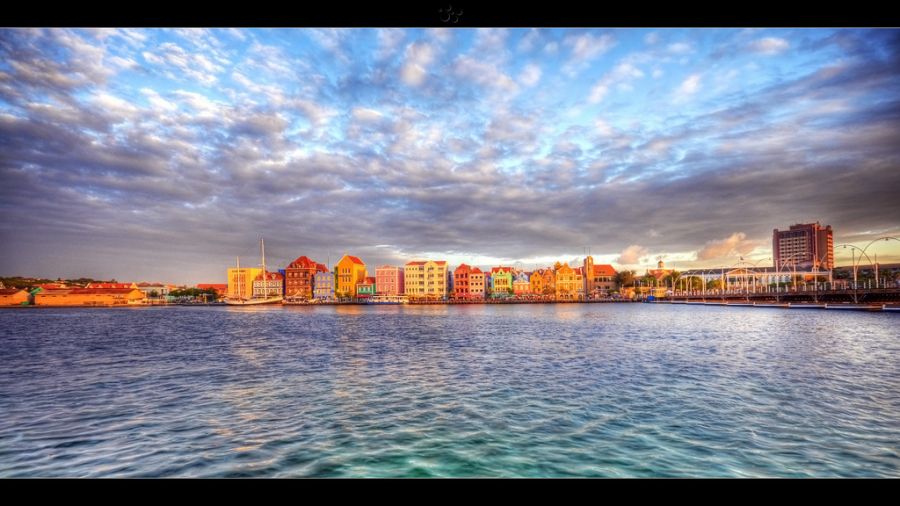 By Sea
Apparently, both Holland American and Carnival Cruise Lines have weekly ships entering ports of Curacao. So, if you are a sea-going traveler then Curacao may very well be the next destination on your short list. Small ferries charters and rentals are also available for those who, after arriving, would like to see the island's beautiful coastline as well as for scuba divers and sport fishermen who would like to partake in Curacao's world class fishing opportunities.
By Automobile
Many options are available to the traveler who might like to get off the beaten path and explore the interior of the island. Motor-scooters, cars, tour buses, and taxis are all available to be rented and, generally, at reasonable prices.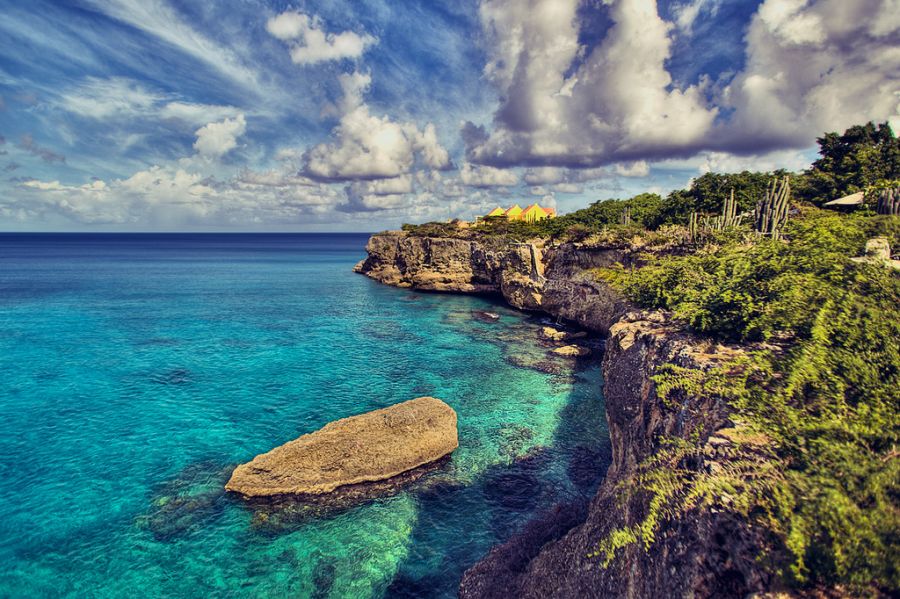 Get to know Curacao's Culture
The name Curacao is believed to be derived from the Portuguese word for "heart" since this island, was during colonial times, the hub of trade for the islands in this region. At first, Curacao was populated by the Arawak Indians like most of the islands of the southern Caribbean. The Portuguese were the first to claim and colonize Curacao and they brought Africans to work on colonial plantations. Later on, Curacao was owned various powers including the Spanish and most recently the Dutch.
Modern inhabitants of Curacao speak a language that is derived from all of the languages of the cultures that have influenced them over the years. Natives speak the Papiamento language that is an island Creole that combines Arawak Indian, Portuguese, Spanish, Dutch, and even some English. Papiamento has a very basic grammar and is a simple language to learn to speak. However, most island residents can speak several languages. Nearly everyone speaks English and Dutch as well there are many people speak French, Spanish, and German.
Getting to see Curacao's Environment
Unlike of islands of the Caribbean, Curacao does not enjoy jungles of tropical vegetation but rather has a drier climate with cactus, scrub grasses, and the famous Divi-divi tree, which is a small tree that resembles the American Mimosa that grows in the Southern United States, except that the divi-divi produces a bean that the locals have used traditionally to tan leather hides.
Curacao's geography is rather flat around the coast line but it also has rolling hills and small mountains in the interior of the island. Many people come to Curacao to enjoy scuba diving since the nearby ocean currents allow them to see fish species that one cannot see in other locations. The reason for this is the so-called "blue edge," which is a drop-off that lies just about 200 feet from shore. Since Curacao is located on the edge of the South American continental shelf, when the undersea shoreline drops off, it drops off several thousand feet. Due to the rapid change in depths, many unusual fish come nearer to the surface and are able to be seen than in just about anywhere else in the Caribbean.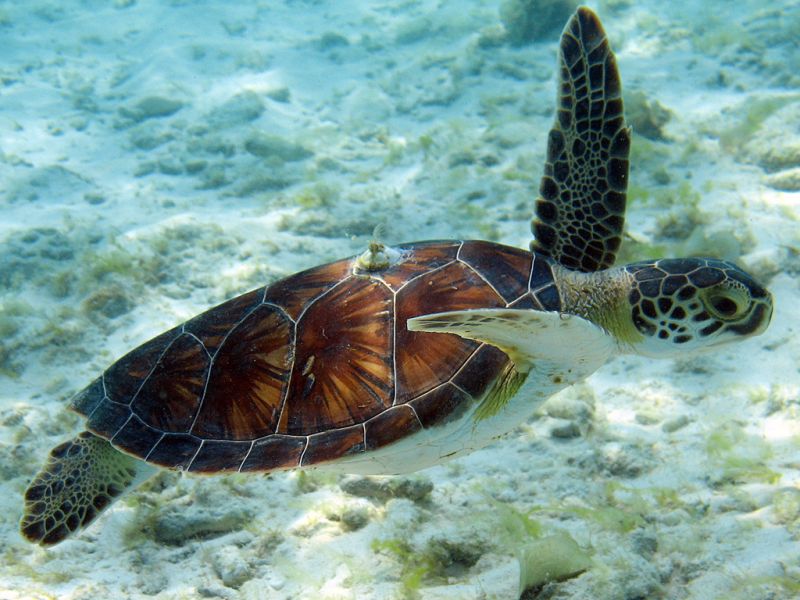 Sporting and Activities
Of course, scuba diving is quite a treat as we have mentioned earlier. Many other watersports are practiced such as: competitive fishing tournaments, spear fishing, snorkeling, jet-skiing, and many more. Other sports that are enjoyed there are hiking, nature walking, sun bathing, beach play, volleyball, baseball, soccer, as well as windsurfing.
Special places
One special location that has garnered international press and great interest is the Lynx Spaceport, which will provide sub-orbital flights into the upper reaches of Earth's atmosphere, nearly to space itself. Passengers would reach heights of 100km and tickets are proposed to cost a little over $90 thousand dollars.
Lodging
Both two, three, and four star hotels are widely available on Curacao. As well, there are many other choices such as beds-and-breakfasts, hostels, and homestays. Many of Curacao's finer hotels have amazing views and luxurious amenities.
Services
Curacao is interestingly known for having a legal prostitution market. Government regulations and inspectors are employed to ensure that Curacaos brothels are clean, safe, and that sex workers are provided proper working environments and regular access to medical care. Inspector also check to see workers in this industry are working of their own volition and are not enduring forced labor in the industry.
All in all, Curacao may be your next Caribbean destination of choice. It offers a little something for everyone and is certainly one of the most interesting island destinations available to the international tourist. Whether you decide to just lie on the beach, spend time enjoying water sports, or visiting Curacao's many tourist venues, you are sure to have a marvelous time. Make your next vacation a beautiful island get-away at sunny Curacao.

Video Curacao Island