Alex, PY2SEX/DL1NX will be active from Bonaire Island (IOTA SA-006) 25 November- 2 December 2014 as PJ4S.
He will be active in CQ WW DX CW Contest.
QSL via DL1NX.
Bonaire
One of the most renowned Caribbean Islands, Bonaire is located on the northern part of Venezuela and eastern side of Central America. Bonaire, along with Curacao and Aruba islands make up the ABC Islands. This particular island is a river-less and flat island. The island is completely integrated – as a special municipality – in proper Netherlands. Bonaire is famous for its diving spots and tropical climate, complemented with trade winds blowing at a constant rate from the Atlantic Ocean. The island has a flat terrain and hilly structure on its northern part. Bonaire is a dry island, with the presence of scarce natural resources, inclusive of offshore reefs, breaches and the solar salt resources. The norther region of Bonaire is a protected park, with its southern part used as a sea salt production field.
Bonaire Beaches
Bonaire is renowned for its beaches. With more than 22 stunningly beautiful beaches, the island along with its sister island – Klein Bonaire – make it the ideal vacation destination and the best one in the whole of the Caribbean. The beaches are made with soft and bright white sands, but few of them have a darker hue of sand, because of the presence of fragments of coral and shells.
Pink Beach
This Bonaire beach is called Pink Beach because of the color of the sand, which is due to millions of crushed bright pink shells, as well as, foraminifera (microscopic sea creatures). This beach is ideal for scuba diving and snorkeling. It is also apt for having picnics, in spite of being adorned with a narrow strip.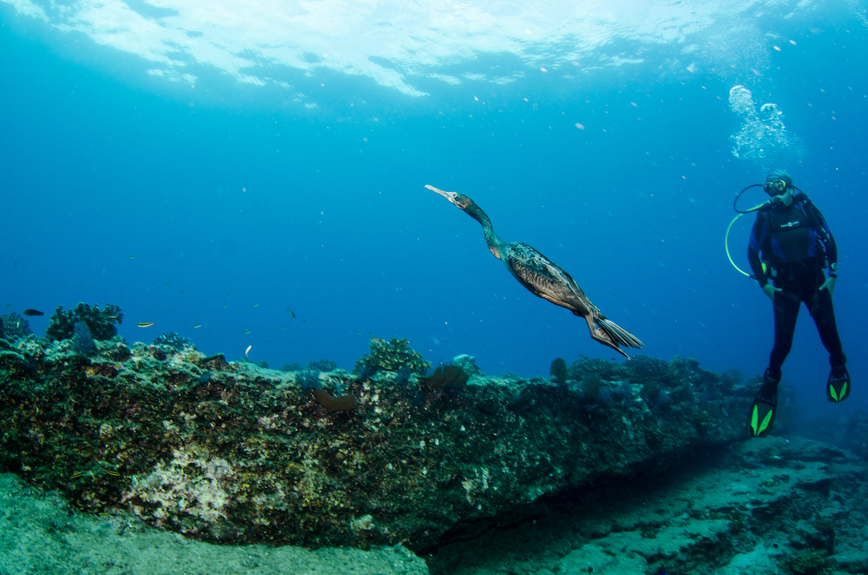 Diver and underwater world
Atlantis Beach
Abode of kite boarders, the Atlantis Beach, is one spot where you can get the pleasure of sighting colorful kites being navigated by kiters from around the globe. You can learn how to fly a kite here too, or simply get acquainted with the rocky beach and its tidal pools.
Sorobon Beach
Sorobon Beach is situated on the east of Bonaire and is close to Lac Bay. The beach is a treasure chest of the island, with opportunities of hosting lavish picnics and fishing options. The Fishermen's Pier is where the locals go for fishing. The beach also has an offshore reef that provides bay protection and ensures the water is calm and peaceful. If you love the beach and sunbathing, then you need to visit the Sorobon Beach.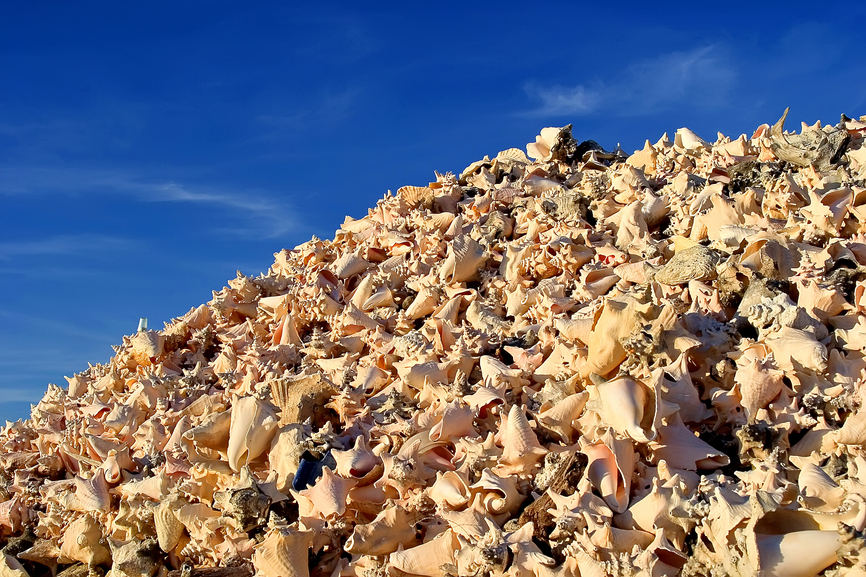 Shells Bonaire

Playa Frans
A small sandy beach, set amidst a rocky terrain, Playa Frans is not easy to access, but once you are here, you will surely not regret efforts invested in reaching it. It is a deserted beach, with a subtle surf sound beckoning seabirds and those who want to experience peace and tranquility.
Sightseeing in Bonaire Island
The island is amongst the most scenic Dutch Caribbean islands. Learn about the culture, history and flora and fauna of Bonaire by visiting places like the Donkey Sanctuary, Magasina di Rei, Washington Slagbaai National Park, Brandaris and more.
Brandaris is the island's highest peak with a height of 784 feet. It is located in Washington Slagbaai National Park. You can hike to the mountain by taking a 45 minutes' trail. Once you reach the peak, you will get an awesome view of Curacao Island, Santa Ana Hill and also Puerto Cabello's mountain range down south.
Then there is the Donkey Sanctuary Bonaire (not kidding, it is a real establishment). Ed Koopman and his wife Marina Melis, Dutch nationals has made the establishment of this sanctuary in 1993, in order to house invalid, orphaned, injured and sick donkeys. Hence, it is called the Donkey Sanctuary. It has over 400 donkeys that are taken care of and nurtured by professionals.
Bonaire is also an island of caves. There are numerous caves found in this island, hidden underwater. These caves are easily accessible and are vital parts of Bonaire's ecosystem. The caves are part of an aquifer and are used for farming crops. They are also used as a source of water for grazing donkeys and goats.
The mangroves of Bonaire are located in Lac. They are known as incubator of the island and have been in existence for generations. The mangroves are home to numerous fish species that survive through the water of the island. The mangroves are also used for harvesting twigs and fishing. They are a great source of recreation too.
If you really want to witness the island's beauty, then drive down Seru Largu, which means – large hill. Atop the hill you can get a beautiful view of Kralendijk and Klein Bonaire. During New Year's Eve Seru Largu becomes the vantage point for watching the celebration, fireworks and ushering of the New Year!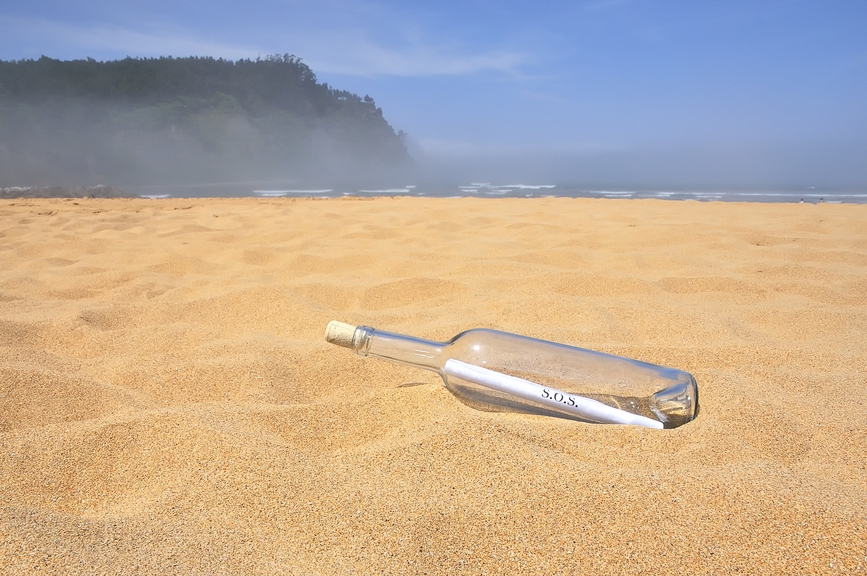 Distress message in a bottle

Getting around Bonaire
The island has a reliable source of car rental companies and agencies, from where you can rent any type of car for sightseeing purposes and getting around the island. Travelling in a car is the best way of getting around the island and completing your vacation. There are public transports available in the island, for the locals, which you can take, if you want to mix and mingle with the natives of the island.
Bonaire has many resorts and hotels available for tourists, which are mostly located inland or as seaside accommodation. You can choose accordingly as per your preference and budget and also from private villas, luxury resorts and regular hotels and hostel accommodation resources.
Bonaire Island boasts of pristine clear waters, tallest peaks, and a slow pace. Daily life in the island is characterized by a peaceful ambiance, with the absence of the rush, hustle and bustle. With a prolonged history of the island's natural preservation, Bonaire has balanced growth and protection of the environment perfectly, thereby maintaining both the island's culture and nature. It is amongst the first Caribbean Islands, to have collaborated with CRF (Coral Restoration Foundation) for reef conservation. Going for a vacation to Bonaire, will truly satisfy your soul, make you relax and rejuvenate and also help you spend a quality time with friends, family or your beloved!
Video Bonaire Island