News 6 October 2014 PJ5/OL8R
David, OK6DJ inform us that all QSOs uploaded to LOTW and eQSL.
News: 28 September 2014 PJ5/OL8R
David, OK6DJ inform us that they receive 160m antenna today and will start activity on 160.
News 25 September 2014 PJ5/OL8R
David, OK6DJ is inform us they will be not active on 160m.

OK6DJ, OK1FCJ, OK1FPS will be active from Sint Eustatius Island 21 September- 3 October 2014 as PJ5/OK6DJ, PJ5/OK1FCJ, PJ5/OK1FPS, PJ5/OL8R.
They will be active on HF Bands.
QSL via OK6DJ.
Message from DX Pedition members:
Due to unexpected development of EBOLA disease in west Africa neighbor countries we have decided to postpone Togo activity to 2015. This year in same period we will activate PJ5.
PJ5/OL8R QRV Antenna up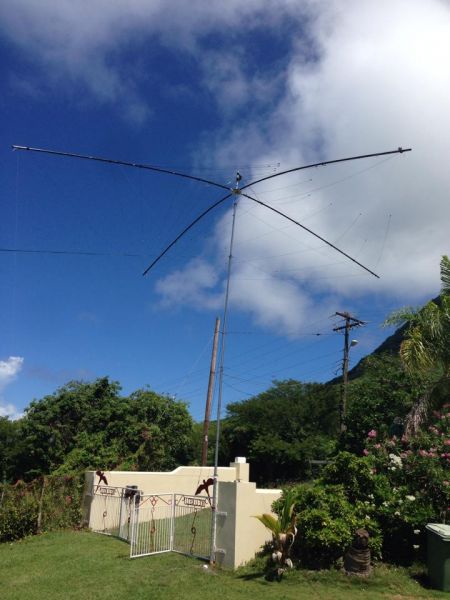 Sint Eustatius Island. Country Information
Sint Eustatius Island , also known as Statia, Statius, is a small Caribbean island.
Capital city- Oranjestad.
Area- 21 sq km.
Official language- dutch.
Time- UTC -4.
International phone code- +599-3.
Currency- United States dollar USD.
Popular sport- softball.
PJ5/OL8R PJ5/OK6DJ PJ5/OK1FCJ PJ5/OK1FPS Sint Eustatius Island. Information for radio amateurs
Amateur Radio Prefix- PJ5.
DXCC country- Saba and Sint Eustatius.
WAZ zone- 8.
ITU zone- 11.
WAC continent- North America.
RSGB IOTA reference- IOTA NA-145 Saba and Sint Eustatius.
QTH locator- FK87ml.
Sint Eustatius Island
A Caribbean island – Sint Eustatius Island got the status of Netherland's extraordinary municipality on 10th October 2010, like Saba and Bonaire. The capital of Sint Eustatius is Oranjestad. It was Christopher Columbus who had discovered St Eustatius Island in the year 1493. The chamber of Zeeland of the Dutch West India Company colonized the island in 1636 and St Eustatius, along with Saba and St Maarten islands came under the Dutch West India Company's direct command. During this period, St Eustatius Island was prominent for its sugar and tobacco cultivations.
St Eustatius Island in terms of its geographical location is shaped as a saddle and has the presence of Quill volcano, which is a dormant volcano with a height of 602 meters. This volcano is located on the southeastern part of the island, along with Little Mountain or Signal Hill and the BovenMoutain. The crater of Quill volcano is a famous tourist sight of attraction.
Sint Eustatius is a sunny and dry island, with a constant source of wind and cool breeze arriving from the northeast trade winds. Rainfall is usually accompanied as showers in April, June and the month of September.
Sint Eustatius Island is a 11.8 square mile island that the locals call Statia. The island might be small in size but it definitely provides tourists and travellers a rich historical and cultural past to revel upon. The capital of this island, Oranjestad, during the 18th century was a popular hub for trading slaves, cotton, sugar, and commodities that came from Far East and Europe. The capital city of the island was amongst the richest, since it was used as a port.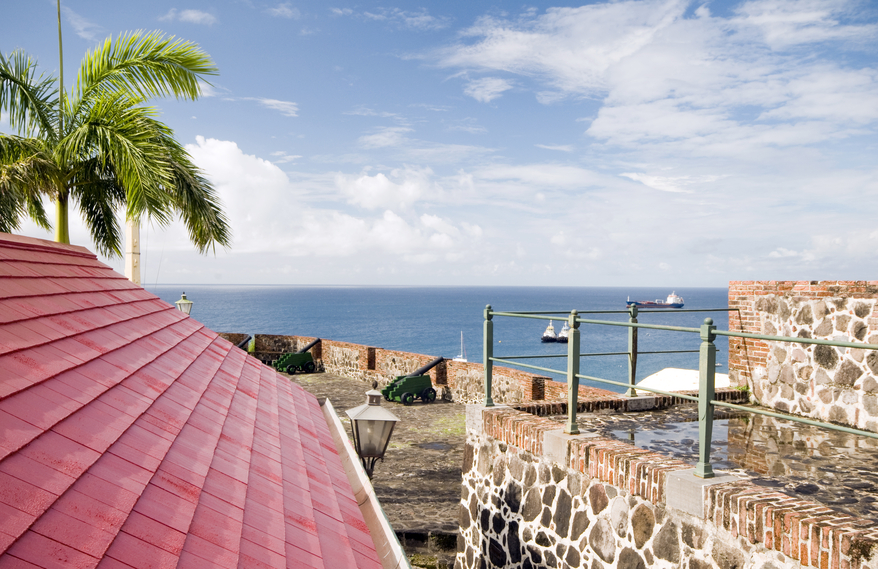 Places of attraction
Lynch Plantation Museum
The Miriam C. Schmidt Botanical Gardens
The Government's Guesthouse
Fort de Windt
Statia Historical Foundation Museum
Honen Dalim's ruins
Fort Oranje of the 17th century
Old Dutch Reform Church and its ruins
Site where salute to the American flag was made for the first time
Warehouse remains that was also a storehouse of American colonists
The Quill
Lynch Beach
Oranje Beach
St. Eustatius Marine Park
Zeelandia Beach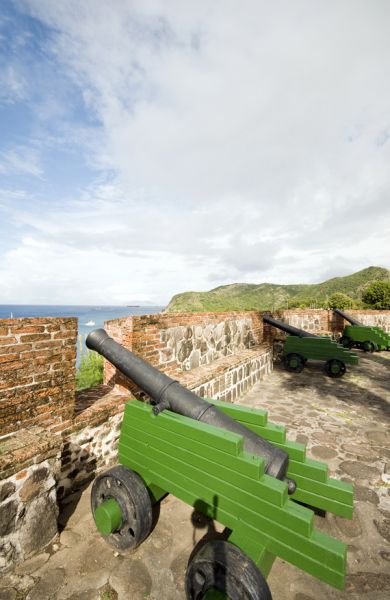 Sint Eustatius Island's Nightlife
The nightlife scene in this island ranges from being an intimate and quite affair to a fun-filled and adrenalin pumping one. There are many restaurants, bars and cafes present in this island but what surely define the entertainment factor of the island is its many national holidays and annual festivals, involving continuous celebration and rejoicing.
Sint Eustatius today
Today, Sint Eustatius Island is no more governed by the political elements. It has developed into a place for must visit by avid scuba divers. Statia or Sint Eustatius Island is described aptly as the Caribbean's sleepy corner. But its past was defined with continuous action as the Dutch, Spanish, French and English fought to rule the Caribbean. The island is also famous for its greatest destination, called The Golden Rock. Here you can explore lushness of nature, flashy sights of attractions, as well as, get a slice of the island's history!

Video Sint Eustatius Island