PQ0S Team planning to be active from Saint Peter and Saint Paul Archipelago, IOTA SA - 014, 14 - 16 March 2020.
They will operate on HF Bands.
Recent DX Spots PQ0S
QSL via PP5BZ.
More information soon.
PQ0S Saint Peter and Saint Paul Archipelago News 10 February 2020 Received from Fabio, PP5BZ


Last Friday, we added the calsign PQ0S to the QRZ.com website and after that, we received some e-mails and phone call informing about another Project that is being prepared for SP&SP. This another Project in essence, is much bigger and more importante than ours. Although we have been working for almost 3 year to obtain permits from the Brazilian Navy, at this time we will be leaving our Project on stand by and awaiting another opportunity. Please, even if we have not started publicizing our trip, we ask that you leave this message on their respective websites. We appreciate the support.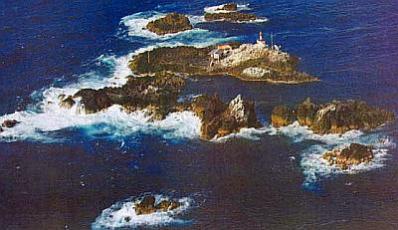 Saint Peter and Saint Pierre Rocks.
Video Saint Peter and Saint Paul Archipelago
PQ0S. Where are Saint Peter and Saint Paul Rocks located. Map.
PQ0S Saint Peter and Saint Paul Archipelago. Sunrise 09-26-2023 at 07:44 GMT sunset at 19:53 GMT