Nikolai, RW6ACM will be active as RI1ANA, from Molodezhnaya Station, IOTA AN - 016, Antarctica, December 2017 - February 2018.
He will operate on HF Bands CW, SSB, Digital modes.
Recent DX Spots RI1ANA
QSL via RN1ON, LOTW, ClubLog OQRS.
Ads for direct QSL:
Alexei V. Kuz'menko, P.O. Box 599, 163000, Arkhangelsk, Russia.
Previous activity:
Oleg, ZS1OIN will be active from Molodyozhnaya Station, Antarctica December 2016 - 1 April 2017 as RI1ANA.
He will operate on 160 - 10m.
He will operate also as UA3HK/MM from RV Akademik Fyodorov on the way from Capetown to Molodezhnaya Station.
QSL via ZS1OIN.
Ads for QSL direct:
Oleg Neruchev, P.O.Box 808, West Beach Vill, 7433, Cape Town, South Africa.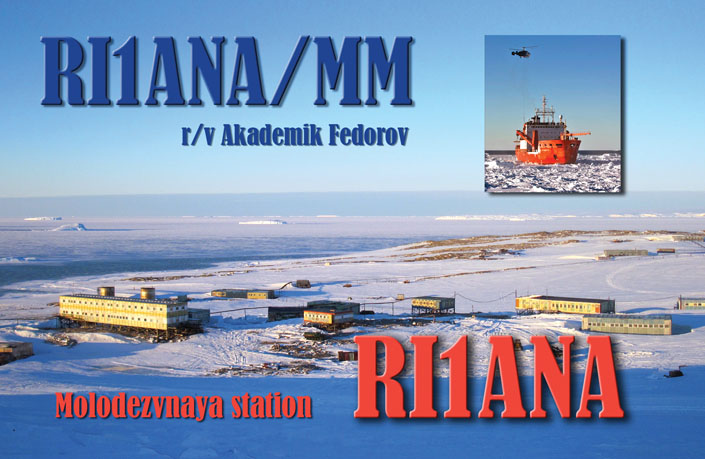 RI1ANA. Molodyozhnaya Station, Antarctica. QSL. UX5UO Print.