Claudio, HB9OAU will be active from Karpathos Island, IOTA EU-001, 5 - 21 September 2023 as SV5/HB9OAU.
He will operate on 80 - 10m SSB, CW, RTTY, FT8.
Recent DX Spots SV5/HB9OAU
QSL via home call.
Ads for direct QSL:
Claudio Tiziani Via Ressiga 2A CH - 6983 MAGLIASO, SWITZERLAND.
QTH Locator - KM35ol.
The Land of Titans
Some believe that Karpathos Island was the homeland of mythological Titans as well as their king Lapetus. Athena is considered to be born here as well in accordance with the mythology. The Cretans were the first inhabitants and the first to introduce Minoan civilization to the island.
Excavations and discoveries prove the fact that the Cretans occupied the area in 2,000 BC. However, there are a few witnesses of people living here since the Neolithic Era. Later the island appeared to be a home for the Argeans. Homer was the first to mention the name Karpathos.
After the revolution in 1821, the island became a Greek State later given to the Turks. The island was under the Italian control since 1912. It continued until 1947 when Karpathos eventually became independent and established a union with Greece.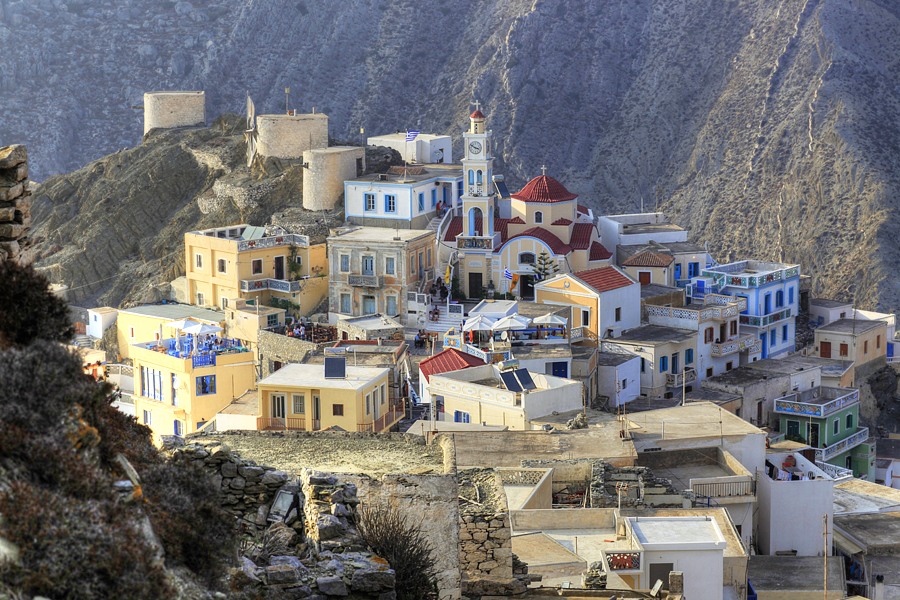 Karpathos Island. Author - Makis Siderakis.
General Information
Placed between Rhodes and Crete, Karpathos Island covers 330 square kilometers of area. This fact makes it the second largest Dodecanese islands. Over 6,600 people live here. The island can boast a unique geography featuring impressive pots and mountains with the highest one Kali Limni. It is 1,215 meters high.
Many picturesque villages are located in the mountains. However, the climate is not as mild as in the rest of Greece. Strong winds traditionally attract windsurfers from around the globe while winter brings heavy rains.
As soon as you get down from mountains, you come across emerald beaches waters of local beaches by the coastline. The most popular spots are surrounded by the Crete Sea and the Mediterranean Sea. Also known as Pigadia, Karpathos is the main port and the capital of the island.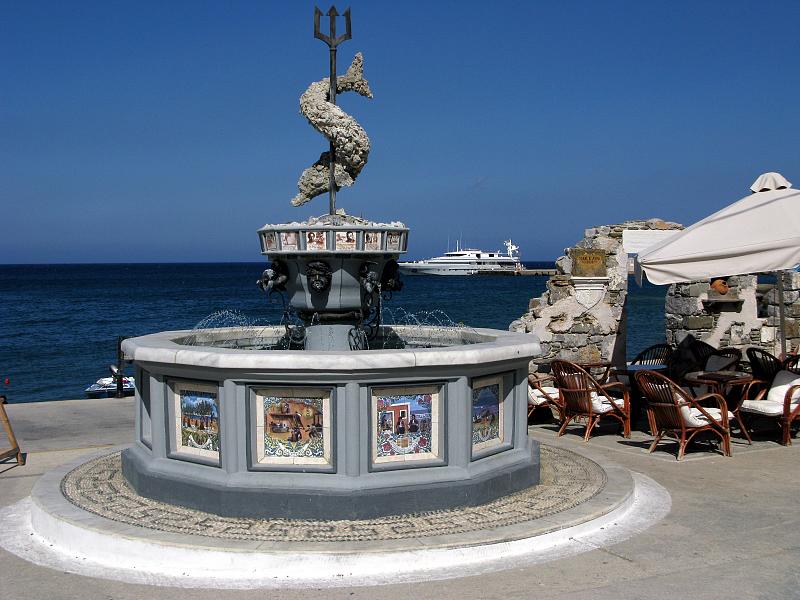 Karpathos Island. Author - Konstantinos.
Traditions are More Important than Trinkets
Karpathos is a very authentic place if compared with other Greek islands. The main feature of this place is the fact that most inhabitants still follow old traditions and customs. For instance, you will hardly be taken by surprise if you meet people dressed in traditional local clothes and handmade shoes. Moreover, you can guess the age of a woman according to her dress. Every village in the island has its own unique style that differs from any other. Most residents have traditional professions closely connected with the history of the island.
The main occupations here are wood carvers, music instrument crafters, weavers and more. You will hardly face any difficulties whenever you need to find a good carver here. He will make a wooden frame, some pieces of furniture of even your own sofa. One can touch folk art on every step here. You can find lots of plates and jugs featuring authentic Greek design. Every shelf or piece of furniture in a Karpathian house is decorated with traditional patterns.
According to the official information, there are more than 70 different types of songs local sing all the time. Some people say the info is not quite right, as there are over 100 types featuring different rhythms and rhymes. It can hardly be surprising considering the fact that the God of Music and Sun was believed to be among the island's protectors.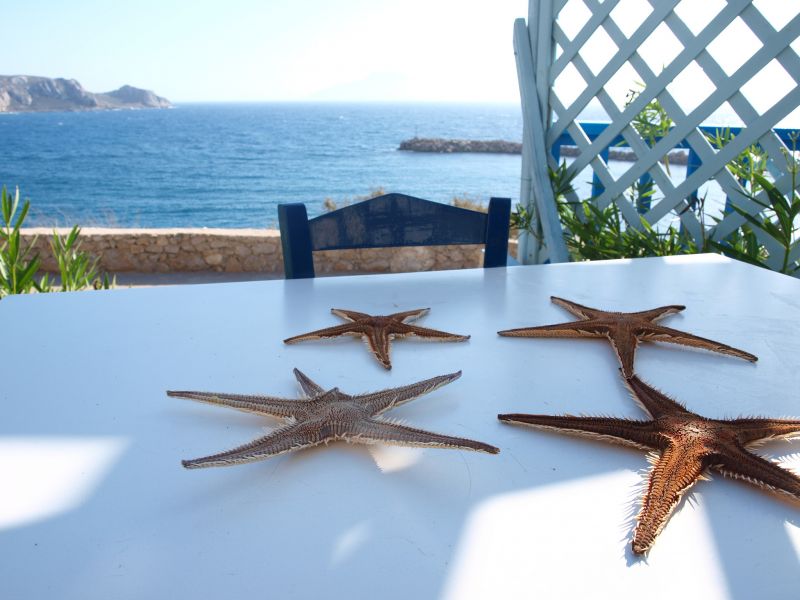 Foiniki Fishing Village, Karpathos Island. Author - Diakonis Hotek.
You'll never Walk Hungry
Local people are very hospitable and open-hearted. They adore tourists and guests who visit their homes to witness the authentic life with their own eyes. If you are lucky to come across such hosts and be invited inside, prepare for a good dinner with sardines, goat cheese, black olives and a glass of local wine. Such food is traditionally served to guests in every local house. Every celebration comes with a set of traditional dishes introducing numerous types of pies, sweet baklavas and other treats to please all guests.
Inside the Karpathian House
Every house on the Karpathos Island is the reflection of its traditions and culture. As soon as you get in, you feel like you are in a museum. Knitting and handmade embroidery are the first things that you see. They appear to be an essential part of interior design.
Here you can come across woodcarvings, authentic handmade pieces of furniture, shelves and wardrobes with traditional patterns and more. Most families keep glasses and plates left by their grandparents. Duties are clearly separated in local families. Local women are responsible for preparing dinner and creating a warm atmosphere at home while men are supposed to earn a living.
This island is so versatile that it attracts not only tourists but also writers and painters. The place is perfect for taking memorable and unique photos as well. Friendly people, authentic atmosphere, varied nature to meet everyone's expectations and rich culture – here is what makes Karpathos Island so unique.
SV5/HB9OAU. Where is Karpathos Island located. Map.
SV5/HB9OAU Karpathos Island. Sunrise 11-30-2023 at 04:59 GMT sunset at 15:00 GMT