Nob JF2MBF and Ken JA2FJP will be active from Tuvalu Islands, IOTA OC - 015, 4 - 10 October 2016 as T2J.
They will operate on 160 - 10m CW, SSB, RTTY.
QSL via JA2FJP direct, OQRS ClubLog, LOTW.
Ads for direct QSL:
KEN YOSHIDA, 1-127 Shinmeicho, Tokoname 479-0852, Japan.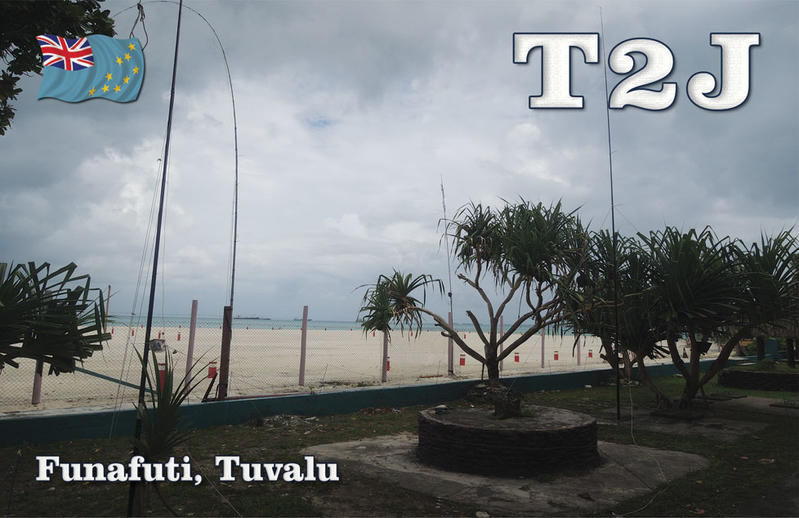 Tuvalu. T2J QSL.
T2J News 5 October 2016
Talofa from Funafuti, Tuvalu
Ken and I arrived here yesterday. This is the warmest place for us.
== We have given up both 160m and 80m.
== All bands are full of noise around 6pm till morning.
This is my 4th visit to Tuvalu and 1st time to stay at Vaiaku Lagi Hotel where
many hams have enjoyed Hamming in the past.
BUT I do NOT recommend this QTH any more to those who plan to operate in T2.
A view from hotel is not as same as T2GM's QSL card. They made huge ground
in front of hotel (toward lagoon) with white sand. It is owned and managed by
T2 government.
There are many lamps on the ground. When they are ON around 6pm, all bands
through 160m to 10m become full of S9+ noise in USB mode. (S7 in CW mode).
Because of above reasons, we have GIVEN UP to put up 80m and 160m antenna.
We feel very sorry for those who have expected T2 on the bands.
73 and Tofa from Funafuti, Tuvalu
de Nob, JF2MBF
T2J. Tuvalu. News 1 October 2016
We arrived Auckland, New Zealand as sheduled.
We will start T2J from October 4 as planned.
73 de Nob, JF2MBF.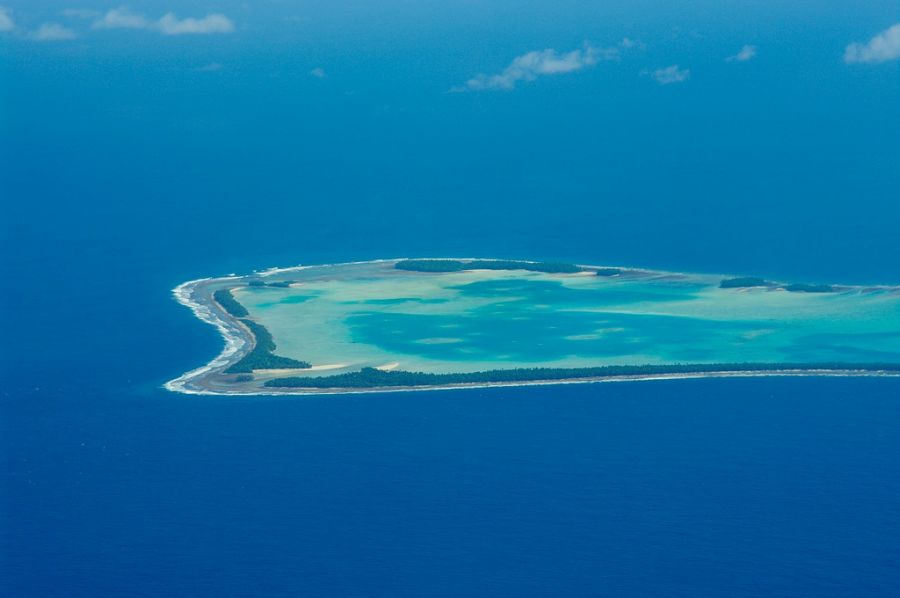 Tuvalu. Author - Tomoaki Inaba.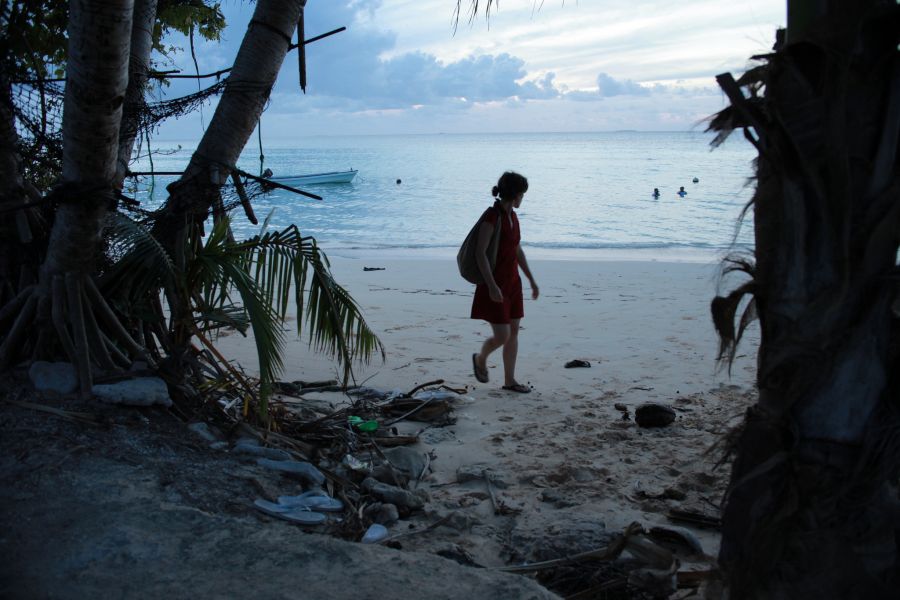 Tuvalu. Author - Joe Hitchcock.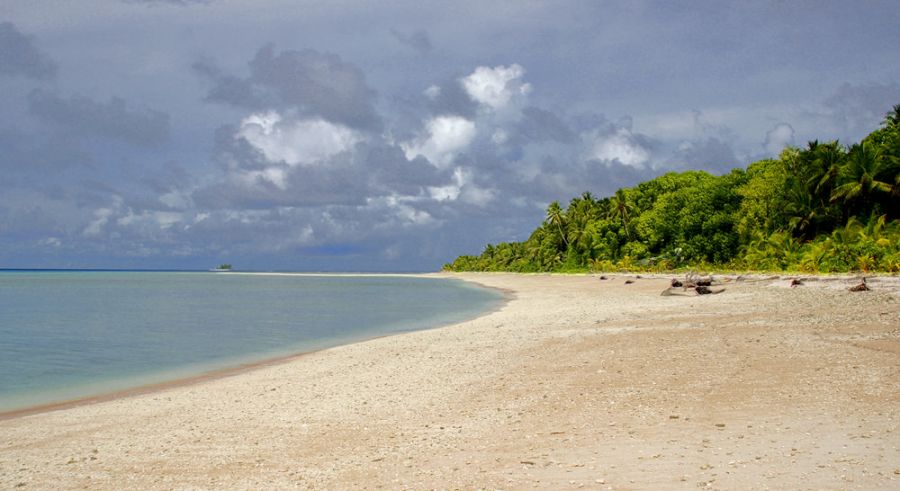 Fualifeke island, Funafuti atoll, Tuvalu. Author - Nick Hobgood.
T2J. Where is Tuvalu located. Map.
T2J Tuvalu. Sunrise 09-27-2023 at 17:51 GMT sunset at 06:01 GMT