Francoise , F4BMR will be active from Martinique Island 8-22 February 2014 as TO4YL
She will be active on 160-10m SSB
QSL via F5GN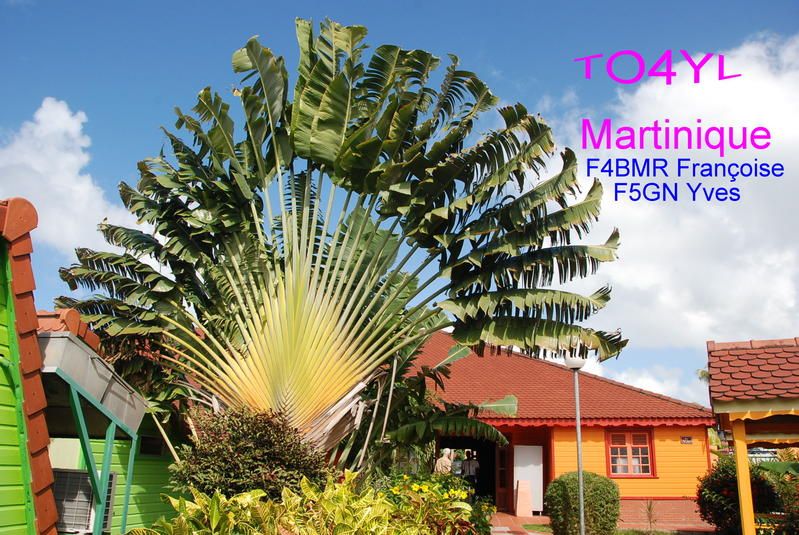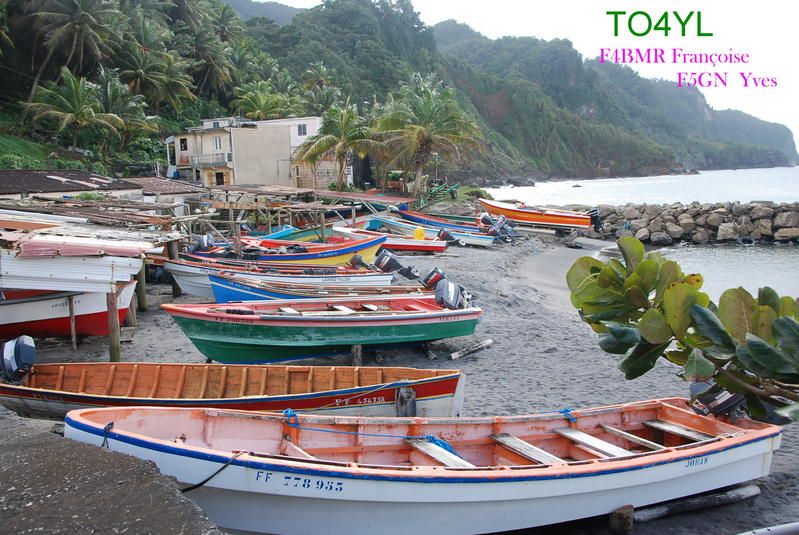 Martinique was occupied several times by the British, including once during the Seven Years' War and twice during the Napoleonic Wars. Britain controlled the island almost continuously from 1794-1815, when it was traded back to France at the conclusion of the Napoleonic Wars.Martinique has remained a French possession since then.
As sugar prices declined in the early 1800s the planter class lost political influence, and in 1848 Victor Schoelcher persuaded the French government to end slavery in the French West Indies.
On May 8, 1902, Mont Pelée erupted and completely destroyed St. Pierre, killing 30,000 people. The only survivor in the town, Auguste Cyparis, was saved by the thick walls of his prison cell.Shortly thereafter the capital shifted to Fort-de-France, where it remains today.
In 1946, the French National Assembly voted unanimously to transform the colony into an Overseas Department of France. In 1974 it became simply a Department.
In 2009, the French Caribbean general strikes exposed deep ethnic, and class tensions and disparities within Martinique
https://en.wikipedia.org/wiki/Martinique