DD8ZX and DJ9KM will be active again from Namibia 6 - 18 February 2017 as V5/DD8ZX and V5/DJ9KM.
They will be operate on 160 - 6m SSB, RTTY, PSK.
They planning to be active in CQ WW WPX RTTY Contest 13 - 14 February 2017 as V55V.
QSL information:
V5/DD8ZX via DD8ZX.
Ads for direct QSL:
Georg Rensonet, Hoechster Str. 12, 65719 Hofheim a. Ts., Germany.
V5/DJ9KM via DJ9KM, LOTW.
Ads for direct QSL:
Klaus Metternich, Rosenstr. 2, 65719 Hofheim, Germany.
V55V via DJ8VC.
Ads for QSL direct:
Alfons Niehoff, Ernst-Hase-Weg 6, 48282 Emsdetten, Germany.
The least populated region Namibia
Namibia is a country, which is situated inside South Africa and its west border is affected by the presence of Atlantic Ocean. This region is sharing borders with Angola as well as Zambia towards northern region, towards east Botswana is present. Significant point to mention here is that Namibia is not sharing border with the region of Zimbabwe, but less than two hundred meters of Zambezi River separates these at closest spots. The region obtained independence in year 1990 after the Namibian War of Independence. Windhoek holds the status of being the capital city, which acts as the main financial center. Namibia is a respected state present in UN, SADC, AU and Commonwealth of Nations.
Information collected from reliable sources indicated towards the fact that 2.1 million individuals. The economy of Namibia is standing upon strong pillars such as agriculture, tourism, herding and mining industry. If the presence of arid Namib Desert this region is counted in the least densely populated regions of this world and it should be highlighted here that Namibia is noted for enjoying higher social, economic and political stability. In this section we will be focusing upon prominent details associated with this part of world.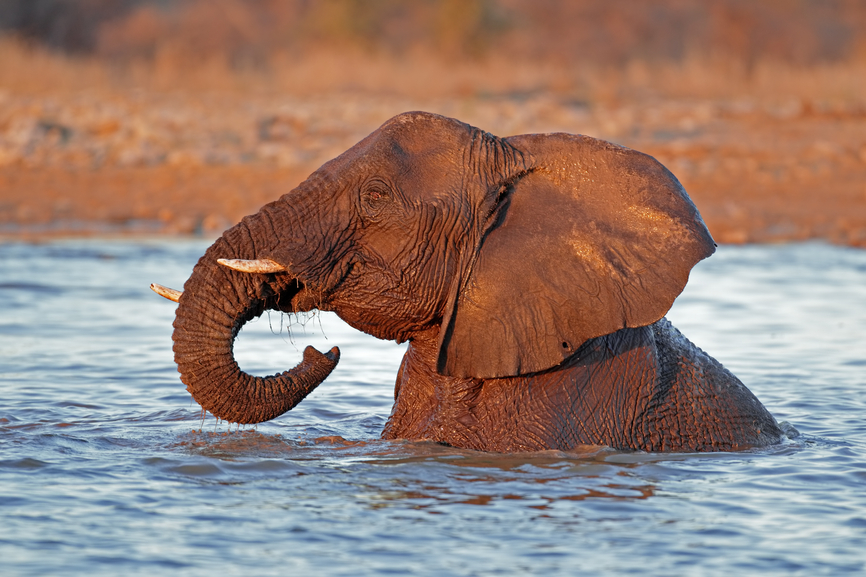 Historical aspects
This country's name has been derived from Namib Desert, which is considered by many as the oldest desert of this world. Prior to its independence in year 1990, the region was initially known as German South West Africa after this it was noted as South West Africa, which reflected colonial occupation by South Africans as well as Germans.
Geographical aspects
Extending over a region of 825,615 kilometer square this is the 34th largest country of this world. This is a country, which is situated between Kalahari and Namib deserts, Namibia is one of the countries, which is noted for having least rainfall inside sub-Saharan African region. The landscape has the inclusion of 5 geographical regions these are being mentioned below
Central plateau
Namib desert
Great Escarpment
Bushveld
Kalahari desert
The central plateau runs from northern to southern region and towards border Skeleton coast is present towards the northwestern region. The most important point related with central plateau is that it is acting as home towards highest point of Namibia, which is commonly known as Konigstein and has an elevation of 2606 meters.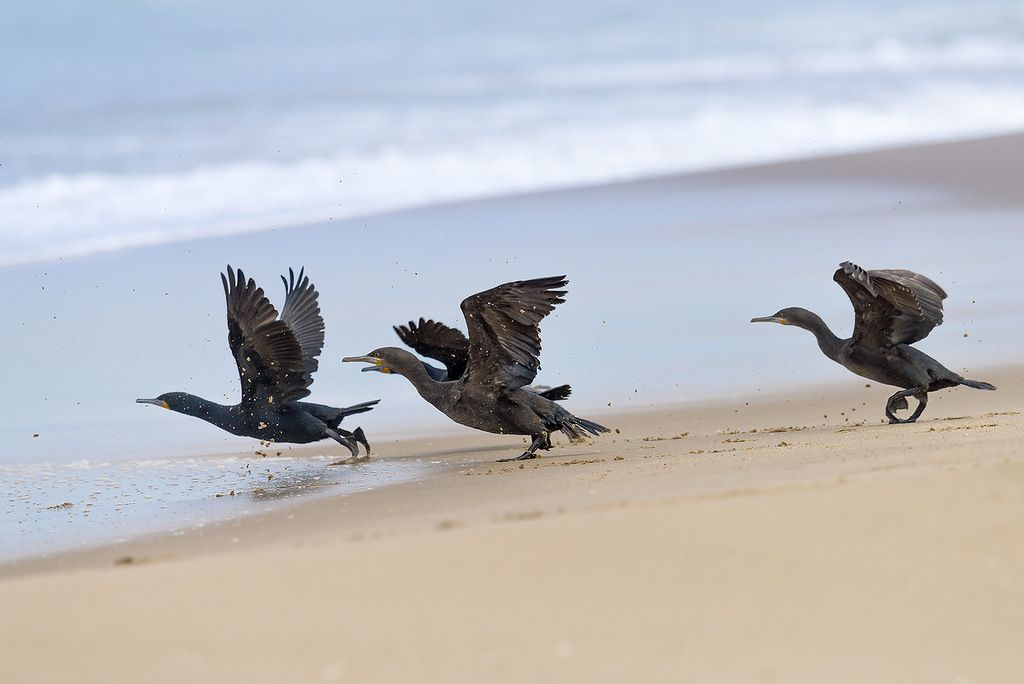 Climatic conditions
As far as climatic conditions are concerned then it should be specified here climatic conditions in coastal region are mostly effected by cold, Benguela current of Atlantic, which has low precipitation, very frequent dense fogs and its temperature is lesser than remaining country. During winters a condition noted as the Bergwind is common this is actually dry hot wind that blows from inland towards coast. The region behind coast is actually a desert, and these winds can be transformed into sand storms.
Kalahari and Central plateau have wider diurnal temperature, which ranges to thirty degree centigrade.
Sources of water
Inside the sub-Saharan Africa Namibia is regarded as driest country and is a lot more dependent upon groundwater. Average rainfall is approximately 350 millimeter per year and Caprivi is the region, which gets highest rainfall in northeastern region and this, decreases towards west and southwest direction to 50 millimeter. You can find some perennial rivers upon national borders with Zambia, South Africa and Angola. As far as country's interior is concerned the availability of surface water only becomes apparent during summers, where rivers are flooding after receiving greater rainfalls. Otherwise there is restriction of surface water to fewer larger storage dams these are more dependent upon groundwater for dealing with water related requirements. From the point of view of water consumers it's very much apparent that a greater portion of the population of Namibia is depending upon groundwater for the stability of their economic conditions. The basic advantage related with using groundwater source is that countries, which live in isolation, can get the required benefit.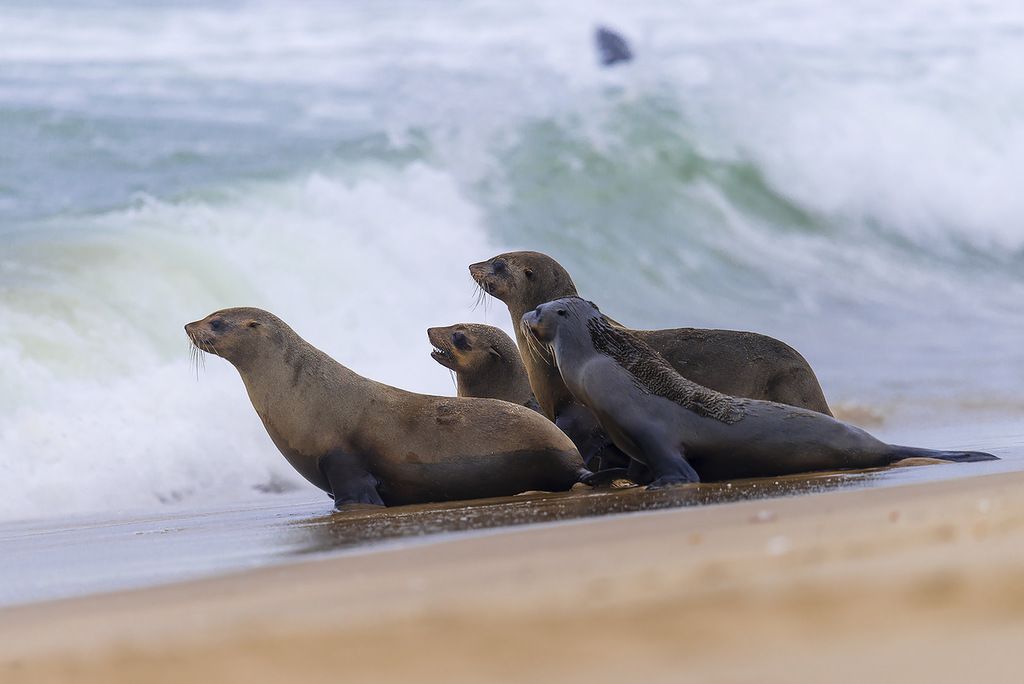 Agricultural aspects
Almost half of the population is dependent upon agriculture for meeting the requirements which are imposed by life. However, Namibia has to import its food as well for maintaining the balance. A great majority of the people of this region live inside rural regions also the country is noted for having higher income inequality rates. As far as the arable lands of Namibia are concerned, then half of these are under the ownership of white commercial farmers. Germany and Britain's government will not be financing the region's land reform procedures because there are plans related with starting expropriating land from the white farmers as the main focus is now resettling black Namibians who are landless.
Tourism sector
In the GDP of this country a strong contribution comes from Tourism and it is responsible for creating a number of jobs either in a direct or indirect manner and estimates show that approximately one million tourists per year visit this place. The extensive wildlife of Namibia is the main factor which attracts tourists from different parts of this globe. For accommodating eco-tourists a number of lodges are present.
The most favorite places, which welcome majority of tourists, are being mentioned below
Caprivi Strip,
Fish River Canyon,
Sossusvlei,
Skeleton Coast Park,
Sesriem,
Etosha Pan Swakopmund,
Walvis Bay
Lüderitz
Demographic detail
The part of the world holds the designation for having 2nd lowest population density after the Mongolia. A great majority of population comes with Bantu speaking origin. Other prominent ethnic groups present in this region are as follow
80 to 90 percent of the population of Namibia consists of Christians and 50 percent are Lutheran. On the other hand 10 to 20 percent of population holds indigenous beliefs. English enjoys the status of being the official language, but only 3 percent uses as home language. The reports indicates that most commonly used languages in this region are
Oshiwambo
Nama/Damara
Afrikaans
Kavango
Otjiherero
This is one of the best places to visit as you get to enjoy a lot.
Video Namibia
V5/DD8ZX V5/DJ9KM V55V. Where is Namibia located. Map.
V5/DC8QT V5/DD8ZX V5/DJ9KM Namibia. Sunrise 11-30-2023 at 03:50 GMT sunset at 17:18 GMT