Radio Amateurs from Indonesia will be active from Lombok Island, IOTA OC - 150, as YB9K.
Operator : YB9KA (team leader) , YB9IUS, YB9JIN, YB9HKM
Support : YB9HM, YB9GV, YB9GNB, YB9GXW, YC9GIB, YC9ICU, YD9HAM.
will be active from Pink Beach - Lombok, from 16 - 19 February 2017 as YB9K.
They will operate from 08:00 utc, on 40m, 20m, 15m, 10m, mode phone.
QSL International via : HA3JB.
Special route for YB Stations, see below :
Khusus untuk rekan-rekan anggota ORARI di Indonesia (YB Land), silahkan mengirim kartu QSL ke :
ORARI DAERAH NTB
PO BOX 59
MATARAM 83000
Pink Beach or the locals named it Tangsi Beach is a beach located on Jerowaru District, East Lombok Regency, West Nusa Tenggara Barat. From Mataram, it will took 2 - 2.5 hours drive.
YB9K is Special Event for Bau Nyale Festival Lombok - 2017.
QTH Locator - OI81gd.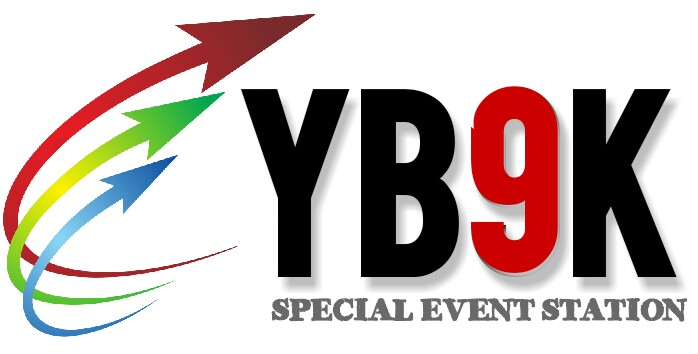 Lombok Island. YB9K Logo.
Nyale is a kind of sea worm that only appears in Lombok, West Nusa Tenggara and it doesn't appears in other places in this world. According to the Lombok Legend, Nyale is an incarnation of Mandalika Princess. It's a long story. There was a beautiful princess named Mandalika Princess. Many prince fall in love with her and wanna marry her. The war happened and she was so sad. She didn't want her people got hurt because of her. She wanted a really nice life for her people and peaceful. Then one day, she decided to jumped to the sea in order to make a peaceful life for her people in Lombok. She wanted all the people tasted her and no war. Then she jumped to the beach. Now the beach is called Kuta Beach Lombok, and the Location is called Seger Beach. Suddenly her body turned became sea worm and everybody could taste it. The worm has many colors and only come annually. Once a year in February. The most interesting part is the worm has many colors but when somebody catch it, take it, the colors just become 2. Green and brown. The brown one live longer than the green one.