Nobuaki, JA0JHQ will be active from Pohnpei Island (IOTA OC-010) 3 - 6 October 2014 as V63XP.
He will be active also in VK ZL Oceania SSB Contest.
QSL via home call.
Pohnpei Island: Federation states of Micronesia
In the west of Pacific Ocean an attractive and amazing archipelago of island is present that is known as Caroline Islands. On political level these are divided among (Federated/States of Micronesia) in east element of the gathering and the Palau at the west end. When we consider the history, then this part was known as Nuevas Filipinas as these were included in Spanish East Indies. Pohnpei Island is actually an island which is included in Senyavin Islands that are associated with Caroline Island gathering. It has its place in the state of Pohnpei which is actually in one of 4 states that are present in FSM. An interesting point to highlight here is that Palikir which is the capital of FHM is also present on the Pohnpei Island.
This Island has a strong significance of its own because of the fact that it is largest Island which is densely populated also it is highly developed island of FSM. It is a common perception that people who live on this island don't have a strong liking towards guest, but this island is a wonderful and very interesting location. It is known for its biodiversity and is counted in the wettest regions of this earth annually recorded rainfall exceeds 7600 mm on the mountainous parts of Pohnpei Island. Another very interesting aspect related with Pohnpei is that it acts as home to many species of birds and within them there is inclusion of 4 endemic species that are named as follow
The Pohnpei Fantail,
The Long-billed White-eye
Pohnpei lorikeet
The Pohnpei flycatcher
There is specie that is named as the --Pohnpei Starling, but according to latest research it is extent these days. Reptiles are rare in this region and are limited to lizards only; mammals included with this popular island are dogs, rats and bats.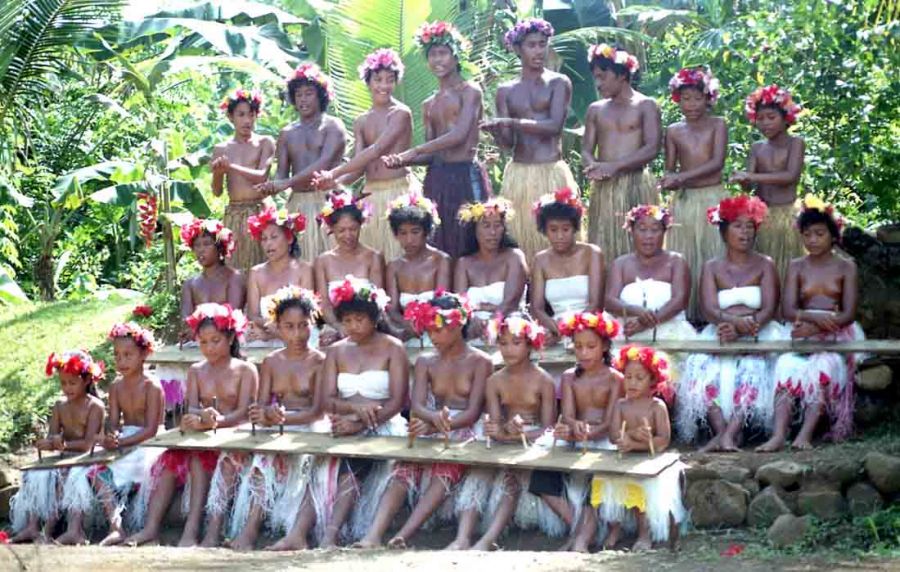 Mount Nanlaud
It is the highest point of Pohnpei Island which is present at a height of 77m. The area is located at the south of island in northeastern part of Municipality of Kitti near to the boundary lines with Madolenihmw and Nett Municipalities. It is a very attractive place which has a strong significance of its own and it fancied by visitors and locals alike.
The climatic conditions of Pohnpei Island
It is counted in world's wettest places and rainfall which is recorded annually exceeds 300 in every year in specified mountainous locations of this island. Coming towards the temperature it on average is 27 degree C on the other hand average humidity associated with Pohnpei Island is 82 percent, but fluctuations are seen on yearly basis. Climate is pleasant during major part of the year, but if you are the kind of person who doesn't has a strong liking towards wetness then this is not an ideal place for you.
Population
According to the estimates that were presented in the year 2010, 34000 individuals approx were living on Pohnpei Island. A great level of ethnic diversity is present on this island and some even regarded this diversity more complicated, then any other island of FSM. A major part of the population calls itself ethnic Pohnpeians.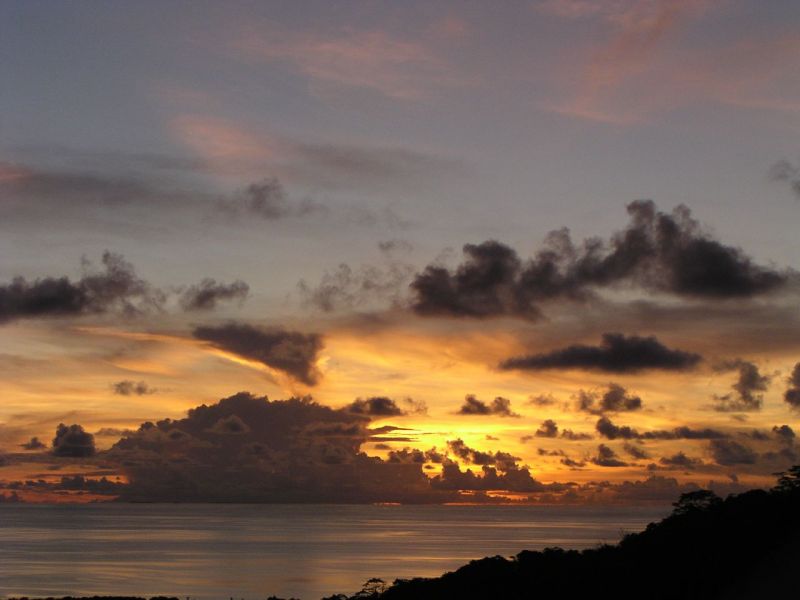 Language
When you talk about the indigenous languages that are associated with this Island, then Pohnpeian language comes into consideration. However, in FSM English is used as the official language and same rules are applied in Pohnpei Island. Majority of people living in Kolonia can speak as well as understand English.
Economic activities of Pohnpei Island
Farming and fishing are followed as professions by majority of population which lives in Pohnpei Island, but tourism is also developing slowly. Local people prefer to live simpler lives and don't like to fall in complexities.
Interesting things related with Pohnpei Island
It is a beautiful place, which has a strong attraction associated with it. From climate to biodiversity everything related with Pohnpei Island is simple and elegant. In addition, to natural beauty Pohnpei Island is given very high value of the charming collections of wild life. The waterfalls of this island are breath taking and very charming. The mountain streams of Pohnpei Island can be compared with hidden pools of Colorado and its flora can stand in comparison with Hawaii.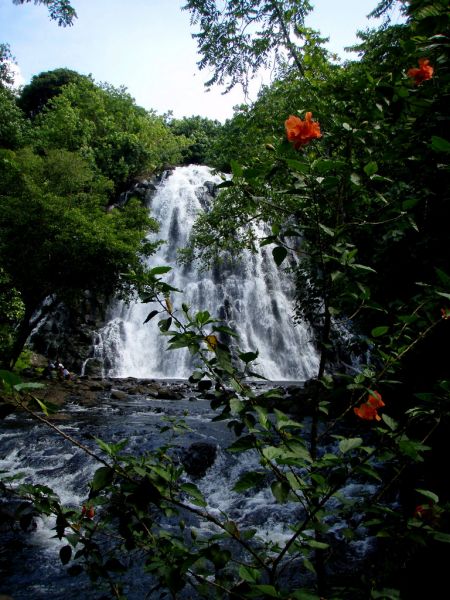 Eleven political municipalities are associated with Pohnpei Island and names of important six are being mentioned below
Sokehs,
Nett,
Kitti,
Madolenihmw,
U,
Kolonia
The name of its capital is Kolonia. A very important point to highlight here is that Pohnpei Island is commonly known as The Garden Island and it has earned this title because of tropical forests, waterfalls and covers of vegetations. All these factors contribute to make the Pohnpei Island a heaven on earth. It is a loving and peaceful place, which manages to win the attention of others very easily.
Nan Madol is a famous and attractive spectacle its construction dates back to 500 A.D and also you are going to find some buildings that date back to 1500 A.D. You can reach Nan Madol via boats, but it is definitely a spot which one should never miss if he or she gets a chance of visiting Pohnpei Island.
Atolls these can be regarded as amazing beaches. The mangrove swamp extends over a major part of the shoreline of Pohnpei in addition, to this some artificial beaches have also been created for people. One can spend an ideal time at anyone of these beaches as they provide great views and you get all the opportunity of getting relaxed and enjoying weather.
Food is another specialty for which Pohnpei Island is famous and food lovers consider it a heaven. The pepper that is found at Pohnpei Island is counted in one of the finest peppers of this world.
It will not be wrong to regard this Island as a maze of coral channels and these provide great diving opportunities. For seeing barracuda shallow water is an ideal location also you can see a number of different types of sharks here.
Video Pohnpei Island