V6SX Team will be active from Chuuk, IOTA OC - 011, Micronesia, 25 - 31 October 2023.
Team - JA1WWO, JJ1LIB, JN1RVS, AH7C (JH1JGX), JA1CCH, JH1ECG, JH1EPI, JF1UOX, JA2FIA.
Recent DX Spots V6SX
V6SX Log search They will operate on 80 - 6m, possibly 160 and 60m, CW, SSB, FT8, FT4, including activity in CQ WW DX SSB Contest, 28 - 29 October 2023.
QSL via LOTW, ClubLog OQRS.
The Federated States of Micronesia: a welcoming and mysterious paradise

On our wonderful cozy planet there are many magical corners where, despite globalization, life will always be bizarrely different from the boring life on the Big Earth. And the Federated States of Micronesia is one of such unusual paradises lurking on the Earth, waiting for curious guests.
Where is Micronesia hiding?

As you can guess from the name, it is really a tiny country, moreover, and scattered in pieces on a myriad of small islands. It is located in the western Pacific Ocean, in the Caroline Islands.
Strictly speaking, Micronesia is a geographical name, it is the name of a part of Oceania, which includes many groups of islands, including the Caroline Islands.
Meanwhile, although the FSM consists of 607 islands, but the total area of the country is only 702 square kilometers. This is several times smaller than Moscow, for example! And consider that only 65 of them are inhabited by people. And the vast majority of these islands are quite tiny in size.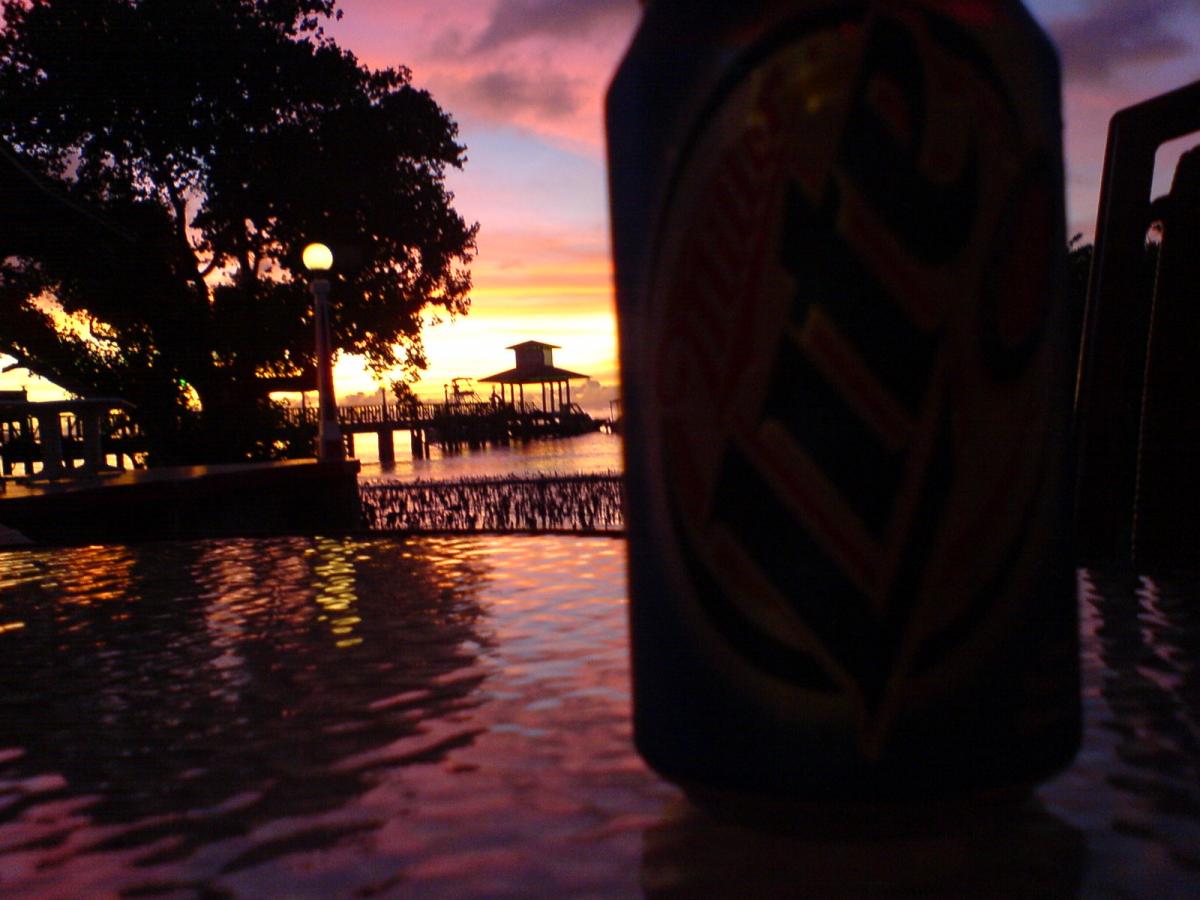 Chuuk, Micronesia. Author - Benoit.
A truly paradisiacal place

The tropical landscapes of Micronesia have probably already begun to appear before your eyes, as the country's geography hints at a similar climate. Indeed, picturesque savannahs are interspersed with lush evergreen forests of mostly pandanus and coconut palms.
Temperatures fluctuate between 26° and 33°C throughout the year, so it's warm even in winter. It rains a lot, especially in spring. It's also where typhoons are born. Yes, this is their nest, from where they fly all over the Pacific Ocean. Sometimes as many as 25 a year! This is an amazing natural phenomenon, amazing in its crushing power and majesty. No wonder that before the arrival of European colonizers, the locals worshipped the god of Thunder the most.
Mysterious and kind Micronesians

And here we are talking about the locals. They are interesting simple and very hospitable people. In general, there are many peoples mixed up here. In fact, each big island has its own people, its own language. But everyone mostly understands English and is quite literate.
Curiously, experts still have a poor idea of where Micronesian peoples came from. By racial features they are close to Polynesians. It seems that both of them turned out as a result of a fusion of Malaysian, Filipino, Indonesian and other bloods. This is such a bright and juicy vinaigrette! Half of the ethnic composition of Micronesians are the Truk, followed by the Ponape, Kosrae and Yapese. The latter, by the way, are famous for creating the heaviest coins on Earth. The thing is, they were carved out of stone. Some of these coins were up to three meters in diameter! It's probably not very convenient to have a purse full of this kind of change.
The locals do almost the same things they did centuries ago. They build beautiful boats, catch fish from the ocean, raise all kinds of animals, grow bananas, coconuts, tapioca, taro and much more.
Judging by the religion, one can immediately see the influence of European colonists. Most in FSM are Catholics, quite a few Protestants, and there are also some Mormons, Baptists and other religions. But the most interesting thing is that the people of Micronesia remember the quaint cults and traditions of their ancestors. For example, the Truk will tell you that their ancestors came from the mythical island of Achau, and there is also a belief that the forefathers of the Truk descended from coconut palms. The Japs say that the world is divided into seven heavens and the earth. On the upper layer of heaven lives the creator of the universe Yenalaf, and on the lower layer - hurricanes. And if you meet someone from the Kosrae people, you will surely be pleased with the pleasant custom of exchanging gifts. Here you will also be treated to a soothing drink made from a plant called kava. You can see people with traditional ritual tattoos and body paintings made with turmeric.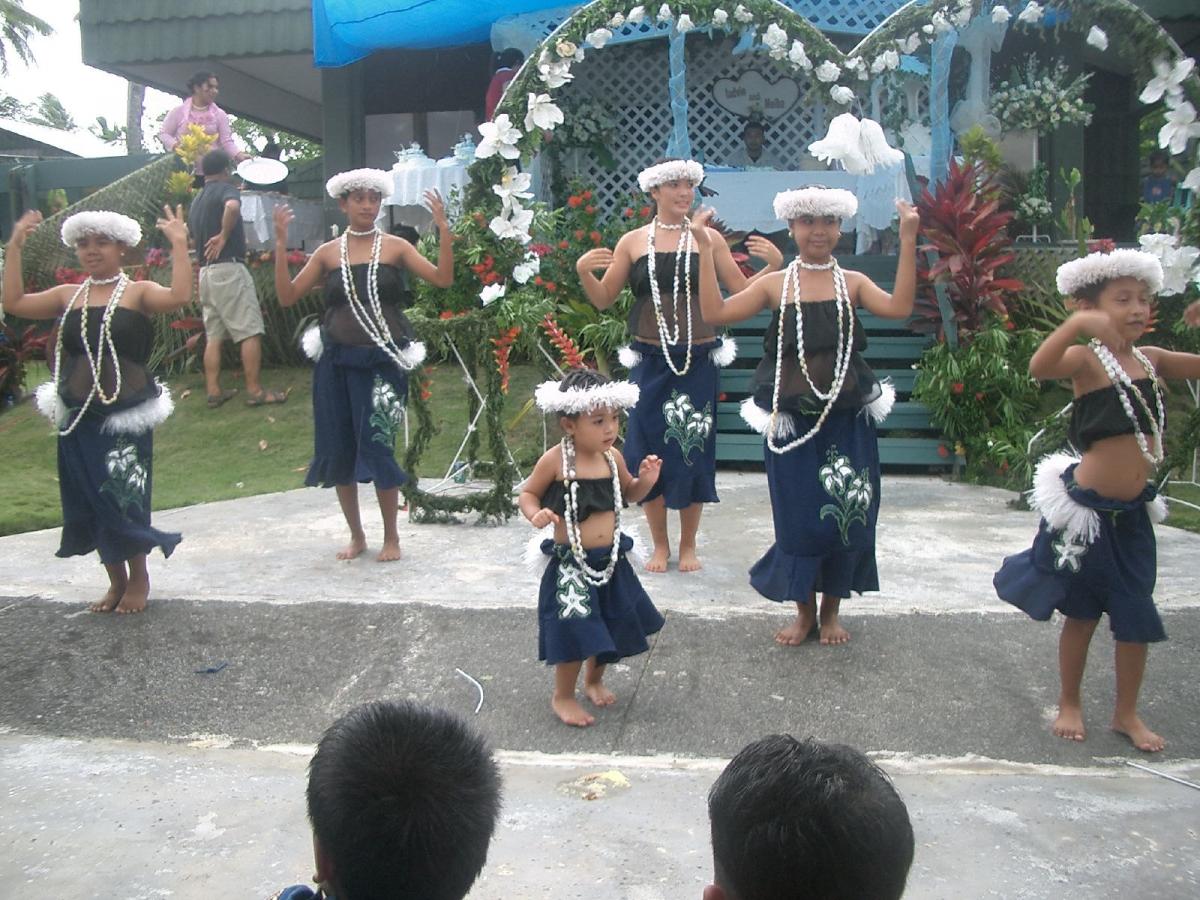 Chuuk, Micronesia. Author - dcmosites.
Monuments of another, mysterious culture

The Federated States of Micronesia is interesting not only for its pleasant mild weather with sudden typhoons, not only for its gentle ocean and tropical landscapes, not only for its mystical cults and good-natured traditions of the locals, but also for its various sights that cannot be missed. For example, near the island of Temwen to the southeast of Pohnpei is located Nan-Madol. This is the name of very picturesque ruins of an ancient city, which stand on an artificially created archipelago. Once this city served as the capital for the reigning here dynasty Saudelaer. However, the people of Micronesia arrived here only at the beginning of the second millennium, while the foundations of Nan-Madol are much older. What these structures were, from whom they were left, is still a mystery. Maybe there was an older civilization here!
This is what this country is like! Here simplicity and hospitality are combined with secrets, and modernity with ancient fairy tales and beliefs.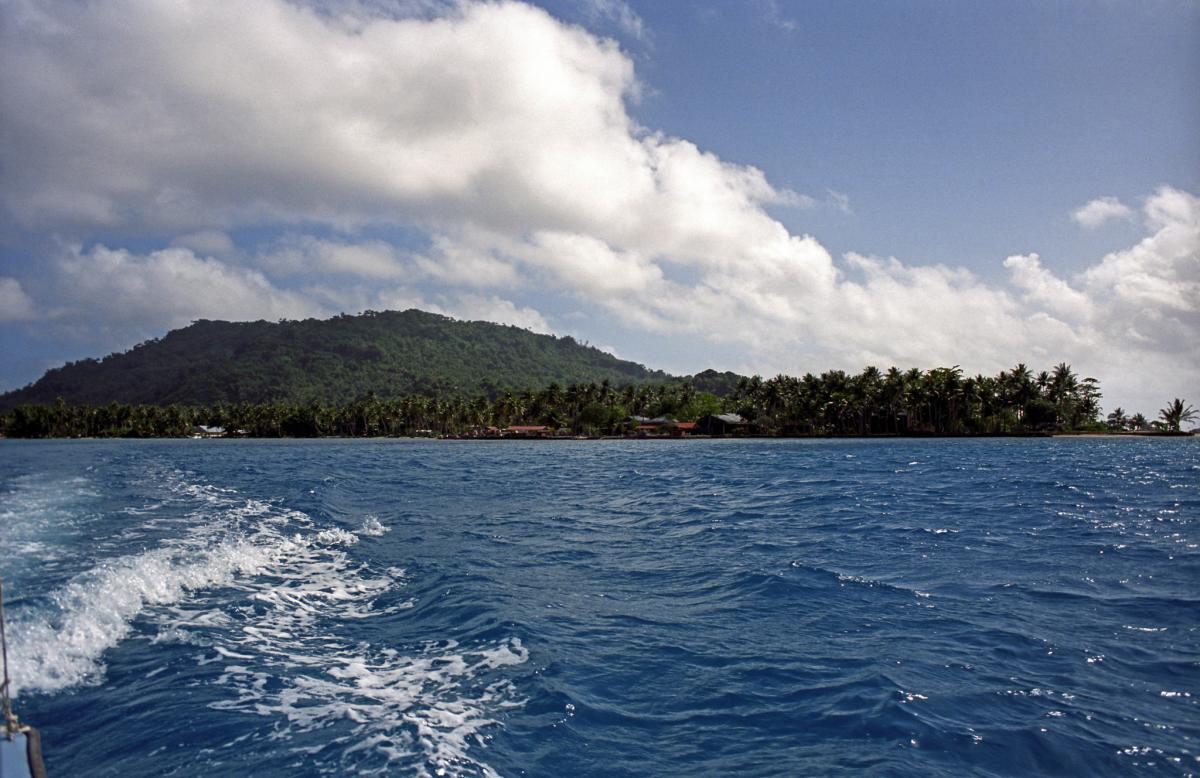 Chuuk, Micronesia. Author - Frank Kehl.
V6SX. Where is Micronesia located. Map.
V6SX Chuuk Micronesia. Sunrise 10-04-2023 at 19:44 GMT sunset at 07:48 GMT