5H3FM Zanzibar Island. Ferdy De Martin, HB9DSP will be active as 5H3FM from Zanzibar Island, IOTA AF - 032, Tanzania, 24 November - 5 December 2023.
He will operate on 20, 15, 10m, SSB, FT8.
Recent DX Spots 5H3FM
QSL via LOTW preferred or via home call.
Zanzibar

Zanzibar is an unforgettable escape from the everyday and ordinary with world-class beaches and a rich history, culture and geography. It is a true tropical paradise that has much more to offer than just outward beauty.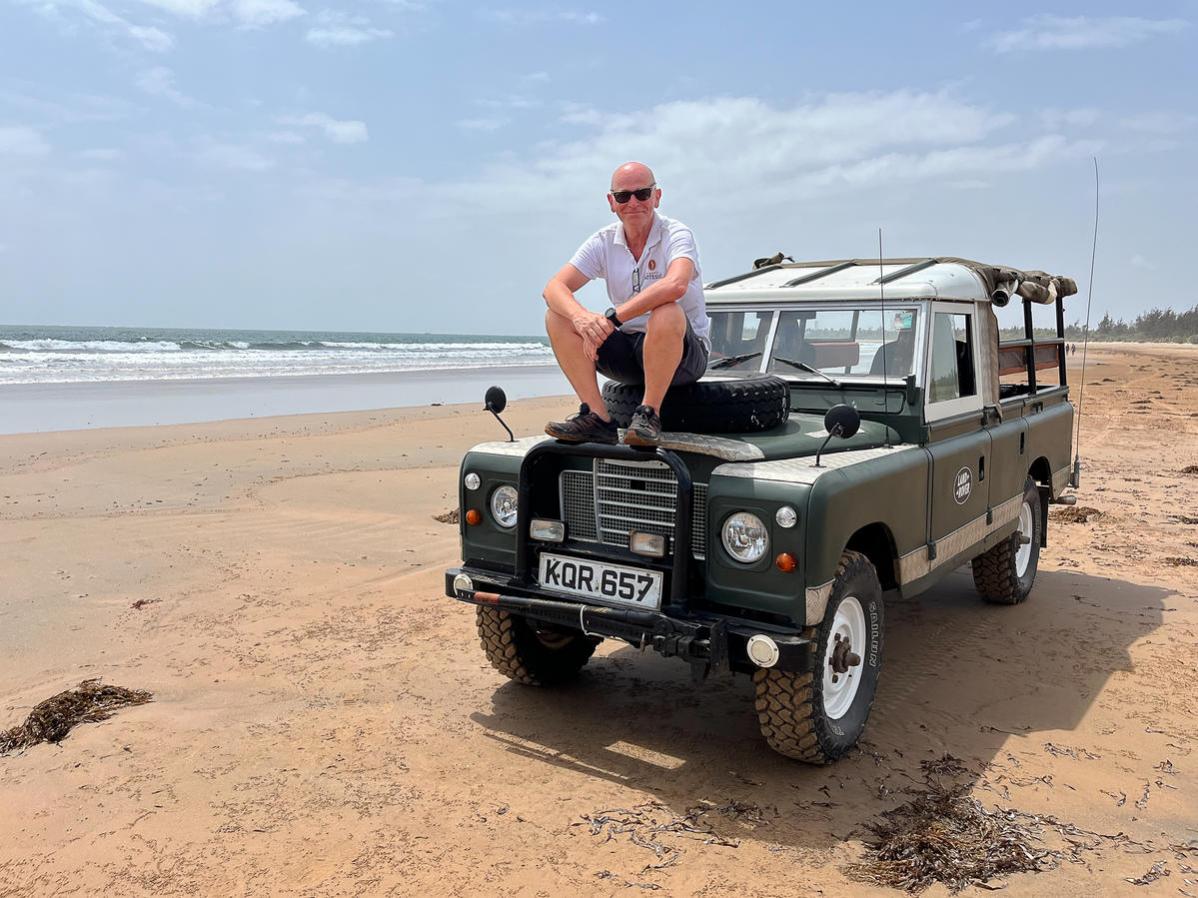 What is Zanzibar
Zanzibar is an archipelago consisting of a chain of islands in the Indian Ocean near the coast of Tanzania in East Africa. Unguja is the largest island and this is where most visitors spend their time. Zanzibar is also known as the "Island of Spices" and has been a major source of the world's supply of cloves, nutmeg, cinnamon and black pepper for centuries.
What to do in Zanzibar
Nakupenda Beach: unspoiled expanse
It's an unspoiled paradise like you've never seen in your life. Nakupenda Beach off the coast of Zanzibar is an isolated island of pure sand surrounded by crystal clear waters. Spend the day lying in the sun, snorkeling in the clear sea and enjoying a break from the hustle and bustle of civilization. This is the perfect place for tranquility and paradisiacal enjoyment.
Stone Town: the historical center
The capital city of Zanzibar is known as Stone Town, and it is brimming with historical attractions combined with modern experiences. A visit to the 17th century Old Fort or the House of Wonders, the stunning architectural Museum of Zanzibar Culture, is a must. St. Joseph's Cathedral is still standing centuries later, and the time-tattered details are simply stunning to every traveler. To experience the local culture, you can head to the Darajani Market or head to Forodhani Gardens for a grand night market of seafood on the water.
Changuu Island: From Prison to Paradise
Changuu Island is also known as Prison Island. This coastal maritime wonderland had a dark history during the slave trade. Today, however, it is a popular travel destination in Zanzibar. The giant tortoises that roam the island are the number one attraction. You can also get up close and personal with other creatures here, from dolphins to butterfly fish. There is also an informative and memorable Slave Trade Museum with moving exhibitions that will tell you about the events of past centuries.
Nungwi Beach: Treat Yourself
The northern part of the island of Zanzibar is filled with exciting beach vacation opportunities. Nungwi Beach has been recognized as one of the best beaches in the world and is surrounded by resorts of the highest caliber. Even if a traveler is only here for one day, he or she can take advantage of any watercraft, scuba diving courses, massage parlors and seaside bars.
Cheetah Rock
One of the island's unique attractions brings tourists face to face with majestic African creatures. Here you can see cheetahs, lions, zebras and other interesting animals in a safe environment. If you take beautiful photos, the beauty and specialness of the wildlife will stay with you forever.
The north coast also offers plenty of experiences:
swimming in the bays;
watch the sun set over the sea;
Far to the north is the huge Nungwi Beach, which wraps around the coast of the island.
Here there are small guesthouses integrated into the village structure. Nungwi as well as Kendwa are great places for tourists and those on a small budget. To get to this place, you need to return to Mkwajuni and take the main road leading north.
On the east coast, you can relax on beaches that are several kilometers long. There are small fishing villages made of white coral rocks, bobbing canoes and small tides.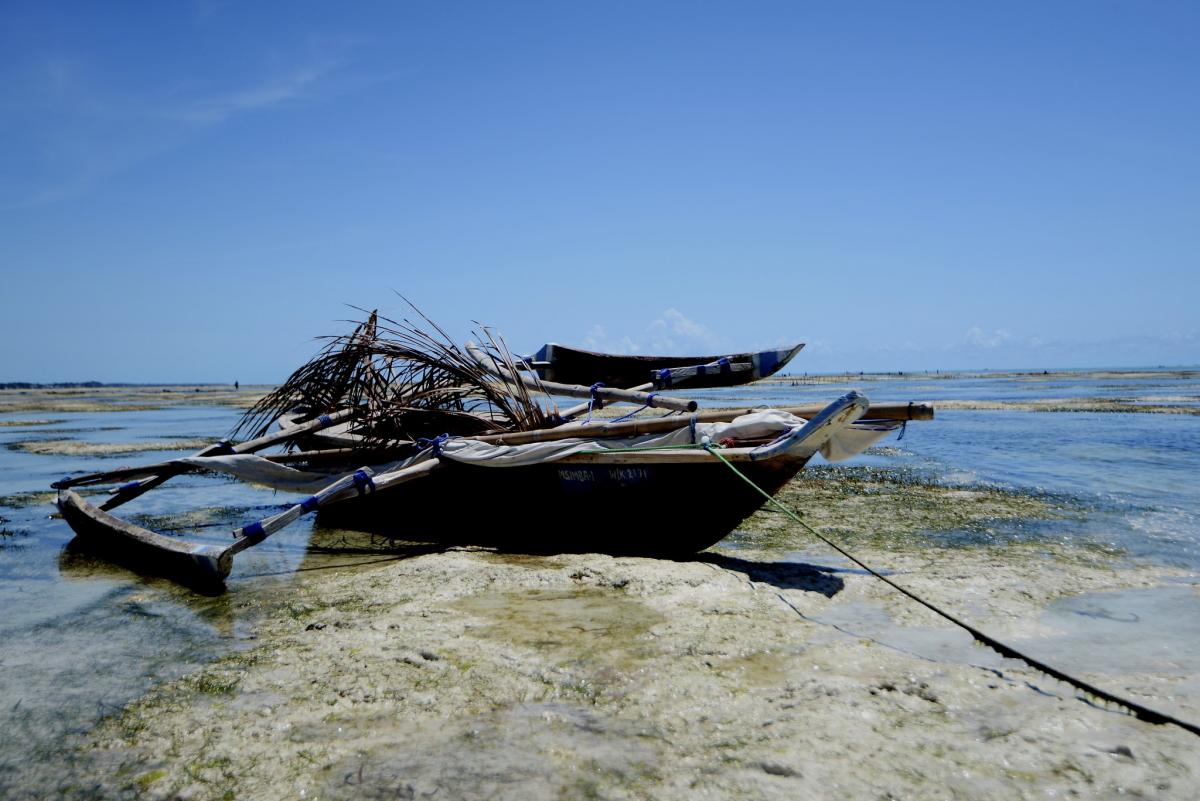 Zanzibar Island, Tanzania. Author - Robert Marchant.
Animal life
Armed with a mask, you will discover the beautiful underwater world on the east coast and around Chumbe Island near the city of Zanzibar. On Pemba Island, the deep waters are virtually unexplored, but despite this, divers are attracted to the area. Because only here you can see the most beautiful sites in the world. In Zanzibar you can meet not only turtles, sea bass, barracudas, but also look at sharks, tuna, etc. It is also recommended to visit Kizimkazi, where many dolphins gather, and there are beautiful corals, which can be reached only by amateur divers. Changuu Island is the only place in the country where you can see giant tortoises.
The red colobus monkey inhabits the Jozani forest, where they live in groups of about 40 individuals. They feed on hard leaves and green fruits. Red monkeys are almost the only land animals that can be found in Zanzibar.
"Black-tailed" colobus monkeys belong to a different species than their cousins the "red-tailed" colobus. The variety of "black-tailed" or "blue-tailed" monkeys, as they are known on the island, have black fur with small white stripes and live in colonies of 5 to 10 individuals, spending most of their time in trees and rarely descending to ground level. The natural habitat of this herbivore is tropical forests, especially where you can find plenty of bamboo. Unfortunately, there are very few of these left in Zanzibar.
When to visit Zanzibar
Strong breezes have a cooling effect on Zanzibar's tropical climate. The cooler and drier months from June to October are most popular for visitors. There is a rainy season that lasts from March to May, associated with the monsoons. It is best not to visit Zanzibar during this time.
Spice Island
Zanzibar is also known as Spice Island, and it was an important stop in the spice trade centuries ago. Today, it is one of the few places in the world where saffron is produced, and many other Middle Eastern and Asian spices are also grown here.
All spices are an integral part of the island's history, as well as an important ingredient in everyday life. You will be able to see how the spices grow and taste some of the exotic fruits that the locals pick from the trees.
The seaweed center in Zanzibar is the island's second largest industry, and 3% of the world's commercial seaweed harvest is produced here. This provides an opportunity for women seaweed farmers to improve their standard of living and participate in economic development activities. A visit to this place will render you speechless as you will see the process firsthand, from raw seaweed to cosmetics. Each woman feels a special pride in her work.
Where to stay in Zanzibar
Naturally, there are plenty of resorts and hotels along the coast, including the charming Mizingani Coastal Hotel with local flair. The Emerson Spice Boutique Hotel in Stone Town offers travelers a taste of sophisticated modern Africa, with one-of-a-kind furnishings and gorgeous views from a unique terrace.
Popular Zanzibar neighborhoods
Zanzibar City - Located in the heart of Unguja, it is the capital and center of Zanzibar's trade in spices and other goods. It includes both the historic Stone Town and Ngambo, a growing modern city with office towers and apartment buildings.
Nungwi and Kendwa are villages on the northern coast of Unguja, where tourists will find some of the best beaches in Zanzibar. Unsurprisingly, it is also home to premium luxury hotels.
Pemba Island is the second largest island, separated from the rest of the archipelago by deep ocean channels. It is a green island with fertile land often used for growing cloves. Diving, fishing, and new resorts and hotels can also be explored here.
Bwejuu, Zanzibar Island, Tanzania. Author - Paolo Cecconi.
How to get around Zanzibar
Public transportation
There is no public transportation as such in Zanzibar. There are private companies that offer their services. Popular among locals, public transportation also works for visitors to Zanzibar.
Cabs
Cab services are abundant in Stone Town and many other areas of the island's luxury resorts.
Car rental
Car rental is available from local companies such as Zanzibar Express Car Hire and First Car Rental. Lack of parking spaces can be a problem in some areas of the cities, so many tourists prefer to rent a car with a driver.
5H3FM. Where is Zanzibar located. Map.
5H3FM Zanzibar Island. Sunrise 12-01-2023 at 02:56 GMT sunset at 15:26 GMT