News 24 October 2014
This is to inform the contest community that there will be a Multi-Multi operation from Lord Howe Island in the CQWW SSB 2014. Our callsign will be VK9LM. We will operate all six contest bands from 160m to 10m and man the stations when there is propagation from Lord Howe Island to anywhere in the world. Normally you will get DXcluster spots where we are on each band. But especially on the low bands it may be possible that we will not always find a running frequency (especially when we have to compete against European stations). But don't be shy to contact us to ask for a QSY frequency on 160m, 80m or 40m. In most cases not only we are the multiplier, but also you!
There will be no CW operation on the contest bands during the contest. But we will have two stations which can be operated on 17m and 12m during the contest.
Please note and understand that there will be no upload to Club Log for the contest log as long as the official log checking takes place. Of course we will also upload the QSOs with VK9LM to LOTW later.

News 17 October 2014

The last days we were very busy in erecting all the stations and antennas. But now we have a setup which produces good signals around the world and also allows us to work on some bands parallel in two modes. Especially having two stations on one band is not an easy task on a "limited" property of 5 acres.
At the moment our setup consists of 9 stations (yes, we already lost one transceiver; investigations are ongoing). Each station is equipped with a Elecraft K3, amplifier, notebook, microHAM MK2 interface and a lot more accessories. The antenna field consists of 16 antennas: Titanex vertical V160E for 160m, a full-size 4-square for 80m, a 4-square and a VDA on 40m and 30m, 2 3 ele yagis on 20m and a yagi and a VDA for the bands from 17m to 10m. Also the first beverage to Europe is up for low band operations.
On 160m we still have a RX problem. Of course the conditions are not the best for the low bands these days, but with a S7 noise level it makes it even harder to copy those weak signals. We try to locate the source to make a serious low band operation.
Yesterday morning we had a heavy rain fall. 20 cm of rain came down within one hour. We even had a water ingress in one of our shacks, but were able to fight against it with towels and buckets. The main thing:
The antennas did survive the storm.
Regarding 6m we try to put up the antenna the next days. No special plans for this.
Online log will be uploaded twice per day as internet connections permits. So far there are over 33,000 QSOs in the log.
Members of Lagunaria DX Group will be active from Lord Howe Island in October 2014 as VK9DLX.
They will be active in CQ WW DX SSB Contest as VK9LM.
QSL via DJ2MX.
Lord Howe Island demographic details and qualities
Shaped like an irregular crescent the Lord Howe Island stays on Tasman Sea and is basically classified as a volcanic islet. It is situated 600 km from eastern side of Port Macquarie, Norfolk Islet is present at a distance of 900 km. Lord Howe Island is known for extending over 14.5 kilometer squares of land and is ten kilometer long and width is approximately 2 to 0.3 kilometers. Northern area is the region which is mostly inhabited because hills containing forests are present in abundance in southern area also in this region's highest point Mount Gower is situated. The data provided by authentic sources suggests that Lord Howe Island group includes twenty eight islands, smaller islets also rocks. This island group is included in New South Wales. Currency, which is used here, is dollar of Australia; airlines linking to Sydney are present.
Most importantly this aggregation of islands is of great natural value as UNESCO has included it in list of World Heritage Site. Species of living beings that can't be found in any other part of earth are present here. The uniqueness of this islet group doesn't ends here as it's also most noted for landscapes diversity, seabirds, coral reef and most importantly cultural and historical values.
Demographic detail
Data that was gathered in 2011 indicated towards fact that 360 individuals live here. Majority of people are considered as descendents of whalers of Europe and America. Inhabitants are mostly related with retail, tourism, Kentia Palm, farming and fishing. Churches of Catholics, Anglicans also Adventists are found here and thirty percent of population are Anglican, eighteen percent are Catholics and twelve percent are Adventist.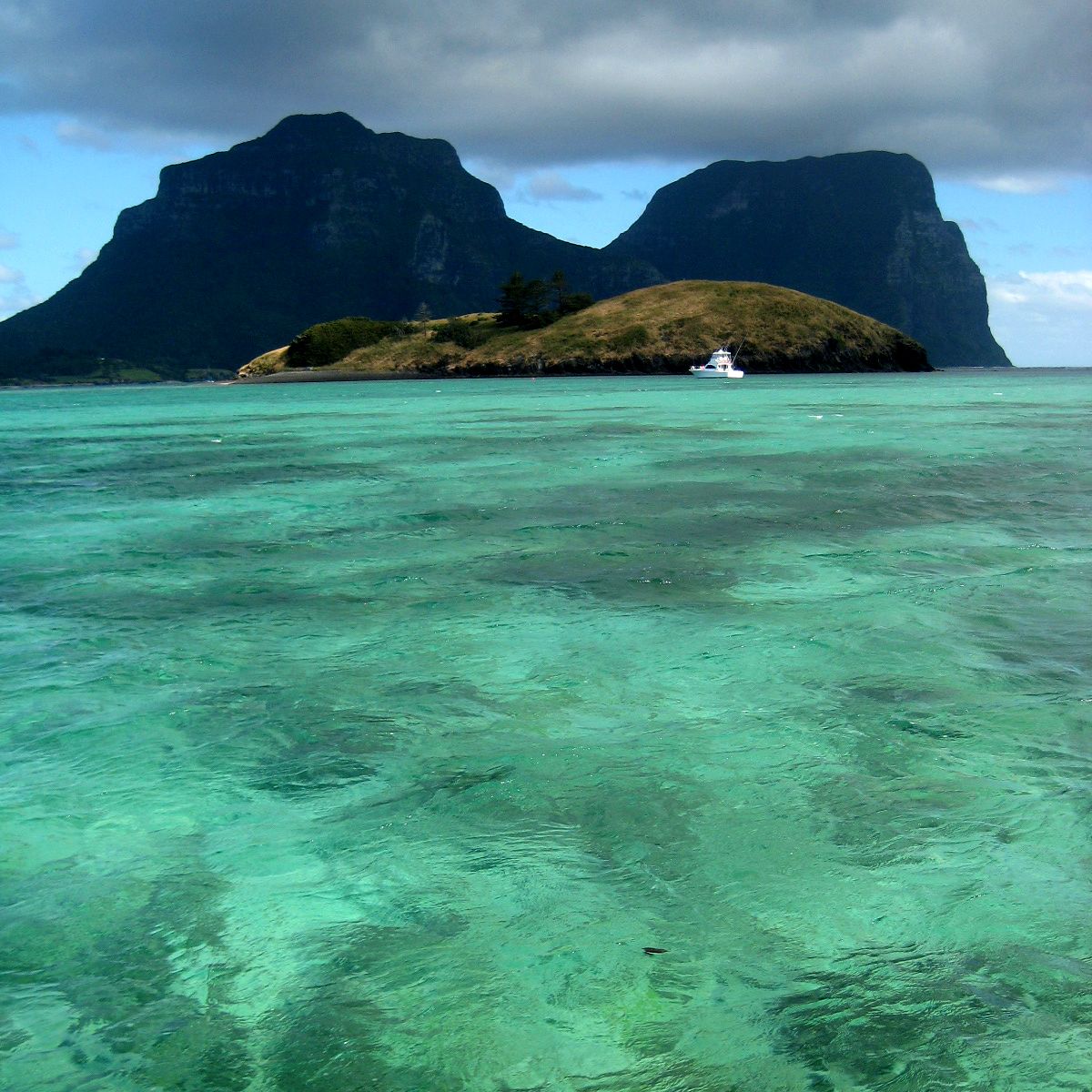 Climatic conditions
Subtropical climatic conditions are associated with Lord Howe Island. Normally summers are warmer with unpredictable, but heavy rainfall. Winters are cool and associated rainfall shows lesser degree of uniformity. No rapid transmission of winters to summer takes place in fact this happens gradually. Winds blow here frequently and July is the month, which experiences a lot of breezes. Stormy incidents along with activity of cyclones are regarded as occasional events that affect the islet. North gets lesser rainfall in comparison to southern region, which contains mountains. Variations in rainfall are seen on yearly basis and normally it is very cold during months of August and July so associated mean temperature is 13 degree centigrade. 17 degree centigrade to 20 degree centigrade is mean temperatures during winters, 24 degree centigrade to 27 degree centigrade is mean temperature during summers. Mean humidity lies inside range of 60 to 70 percent. Coming towards rainfall this islet receives comparatively higher rainfall. November to February months, are counted in driest months. 29.5 degree centigrade is the maximum temperature recorded here and 6 degree centigrade is the lowest.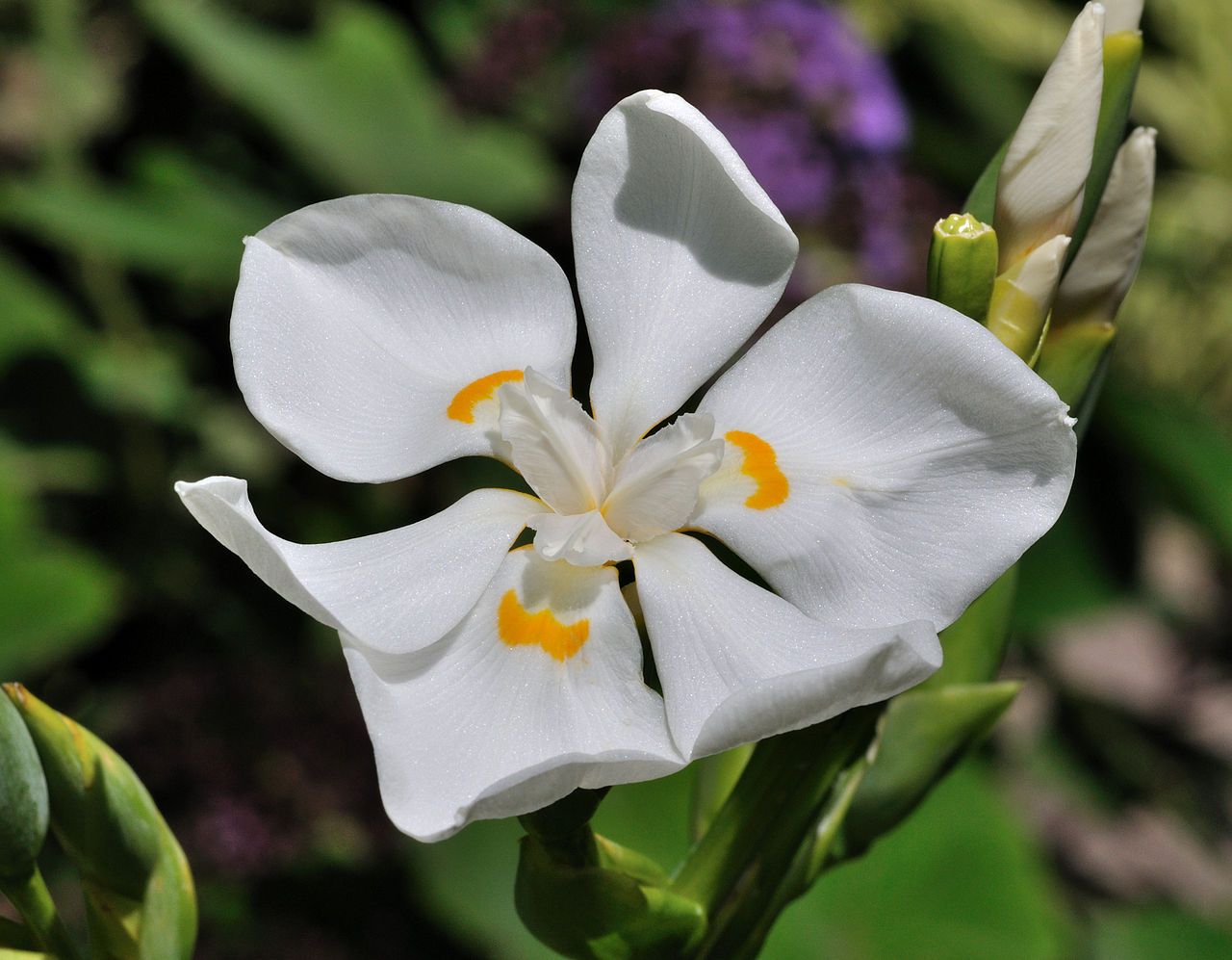 Plants
The Lord Howe Island is included inside ecozone of Australia so it has much biotic empathy common with Australia. Approximately half of the plants that are associated with this islet are of endemic nature. Many unique plants that grow upon mountains get the advantage of height resulting into development of cloud forest along with various microhabitats. Howea is a famous genus belonging to palms as these are known for acting as decent houseplants. An interesting point to highlight is that annual exports of plants provide good revenue to Lord Howe Island and this is also a strong source of income for natives.
The classification of communities of plants found here is such that you get 9 categories. Many plants can be recognized by visitors immediately like Banyan. Other prominent plants are being mentioned below
Pandanus
Orchid
Mountain Rose
Corokia
Flowers of Pumpkin tree
Fitzgerald tree
Kava bush
Mushrooms
Animals
The best thing is that you don't have to encounter any kinds of venomous snake, plants or animals in this part of world. In fact you will not even be disturbed by stinging insects. Also, sharks with danger intents are nowhere to be found in beaches.
Birds, amphibians and reptiles
The data, which has been collected by experts depicts that 202 forms of birds are found on this islet. Breeding of 18 species of land birds takes place here also a good number and types of migratory bird species are found on this islet. Breeding of 14 species of seabirds takes place here. Islet holds the status of being Endemic Birds Area and because of this reason it has very high value. Some common types of birds found in this islet are being mentioned below
Kermadec petrel
Masked boobies
Sooty terns
Black noddies
Grey Ternlets
Last remaining mammal present in this region is large forest bat. Native reptiles are also present here and there are two basic types. These are rare upon main islet, but can be seen commonly in offshore islets. Interestingly bleating tree frog and garden skink are also found here, but their introduction has been carried out by lands of Australia.
Invertebrates
Popular types of insects vanished after rates were introduced so efforts are being made for their reintroduction. Stage beetle is included in endemic beetles that are generally seen during summers. A Special type of snail is also included invertebrates that are of endemic nature and rat's introduction has also damaged its appearance upon islet. These are now included in list of endangered species and planning is being carried out for saving them.
Economical aspects
Damage to whaling industry took place in 1870s and this led to the development and promotion of trading of vegetables, fish and meat. Population of Lord Howe Island is smaller because of this reason a very simple and less complicated economy is related with it. External earnings are taken from two prominent sources that are tourism and second one is selling g seed of Kentia palm.
People are simple also innocent and generally welcome guests with open arms also hearts. In short, Lord Howe Island is a great place. Tourists are attracted towards this region because of its elegance and grace.

Video Lord Howe Island