VK9LAA Team will be active from Lord Howe Island, IOTA OC - 004, 20 September - 4 October 2023.
Team - W7YAQ, K7AR.
Recent DX Spots VK9LAA
VK9LAA Log search They will operate on 160 - 6m Bands, including activity in CQ WW DX RTTY Contest.
QSL via W7YAQ, LOTW, ClubLog OQRS.
Lord Howe Island

Deservedly called the last corner of Paradise on Earth, Lord Howe Island is located 600 kilometres east of mainland Australia. A UNESCO World Heritage Site, it is characterised by striking contrasts and unspoilt nature. Local landscapes organically combine majestic volcanic peaks, lush forests, serene lagoons, coral reefs, rich fauna and flora.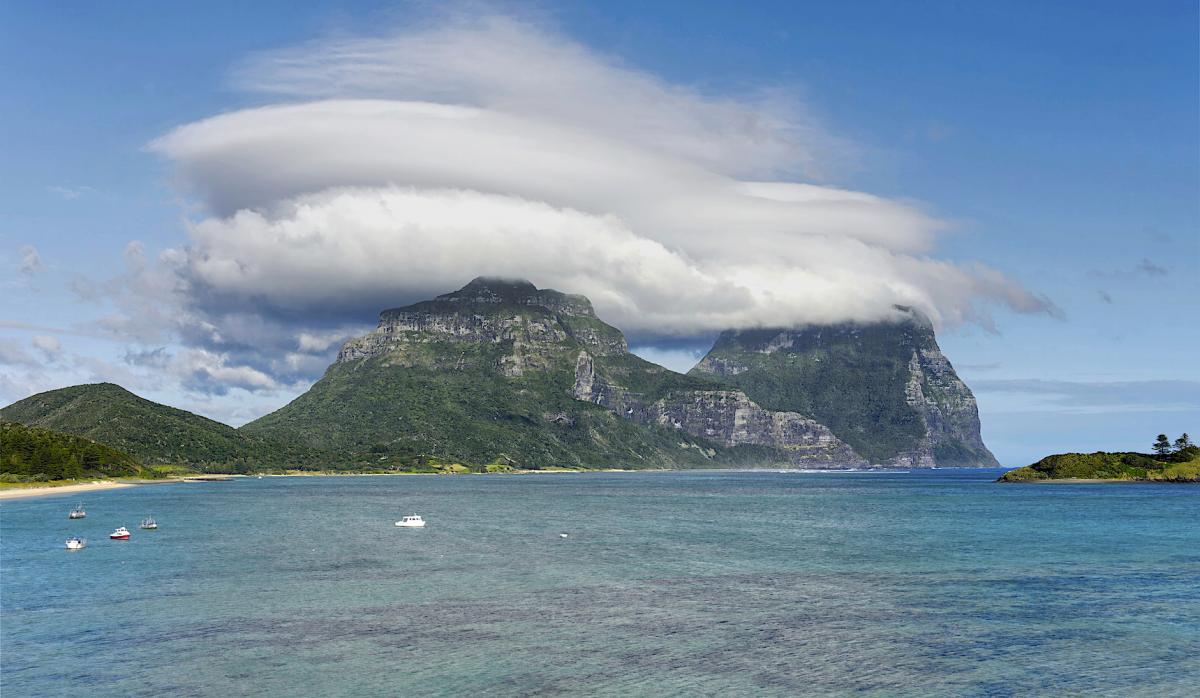 Lord Howe Island, Australia. Author - Canberra Clive.
"The Pearl of Australia."
Seven million years ago, Lord Howe and its surrounding islands emerged from the remnants of volcanic lava in a massive eruption. It is considered a striking example of an ecosystem created by underwater volcanic activity. Being isolated from the mainland, the island boasts an incredibly rare diversity of flora, fauna and landscapes.
Lord Howe was designated a UNESCO Natural World Heritage Site in 1982 in recognition of its unparalleled beauty and biodiversity. Over 70 per cent of the island has protected park reserve status and the oceanfront waters are a marine park. Near Lord Howe is the southernmost coral reef in the world. This means that divers have the opportunity to explore the reef in warm temperatures all year round.
History of discovery
Lord Howe was first discovered by Lieutenant Henry Lidgbird Ball, commander of the oldest and smallest ship in the First Fleet. During one of his sea voyages, he accidentally stumbled upon the unknown land. This happened in 1788 - in fact, Ball was on his way to Norfolk Island to establish a settlement. He named the then uninhabited Lord Howe in honour of the famous British admiral Richard Howe. In honour of himself, he named a rock formation close to the island, the legendary Balls Pyramid Island.
The uninhabited cliff of Balls Pyramid
Balls Pyramid is located 23 kilometres south of the island and is the world's largest sea cliff. The 550 metre pyramid-shaped cliff is astonishing. It is composed of grey basalt and is completely isolated by the boundless waters of the Pacific Ocean. The only inhabitants of the island are extraordinary birds and marine life. Recreational tourism is prohibited here, but the surrounding coral reefs are impeccable for diving and snorkelling.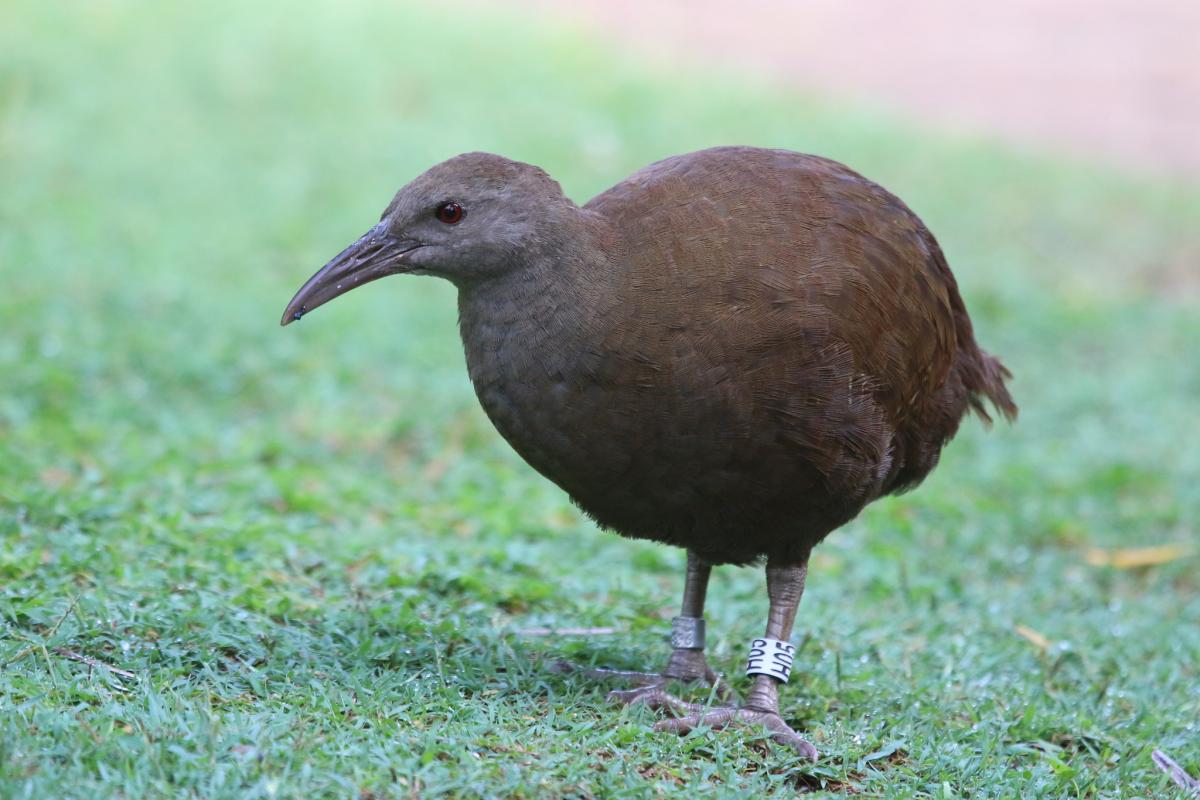 Lord Howe Island, Australia. Author - chowchilla.
The home of stick insects
Over 1,600 species of terrestrial insects have been recorded on Lord Howe, of which approximately 60% are found nowhere else in the world. One of the most unique is the Phasmid, an endemic species of the island. It is a large stick insect that was previously thought to have become extinct over a hundred years ago. It was rediscovered in 2001 on the steep cliffs of Balls Pyramid Island. The Phasmid is thought to have gone extinct on Lord Howe after a ship ran aground in 1918. Rats were on board, which completely wiped out the population of the unique stickleback. Phasmid has since been successfully reared in captivity at Melbourne Zoo and is preparing for its planned return to its home island.
A birdwatcher's paradise
Lord Howe is one of the best places to birdwatch in Australia. More than 200 species of birds have been recorded here. The island is also home to two endemic species, Woodhen and Silvereye, named after the white ring of feathers around their eyes. Lord Howe, meanwhile, is the only known breeding ground for petrels in Providence. This extremely friendly bird can be summoned out of thin air and will land at your feet and may even come up on your lap. Many seabirds nest on the island throughout the year, including red-tailed tropical species and great eagles.
Apart from the many birds, plants and insects, the island is home to only one native mammal, the big wood bat. It used to be accompanied by the endemic long-eared bat. But as a result of an invasion of ship rats, its population has completely disappeared. It is now considered extinct and is known only from archaeological finds.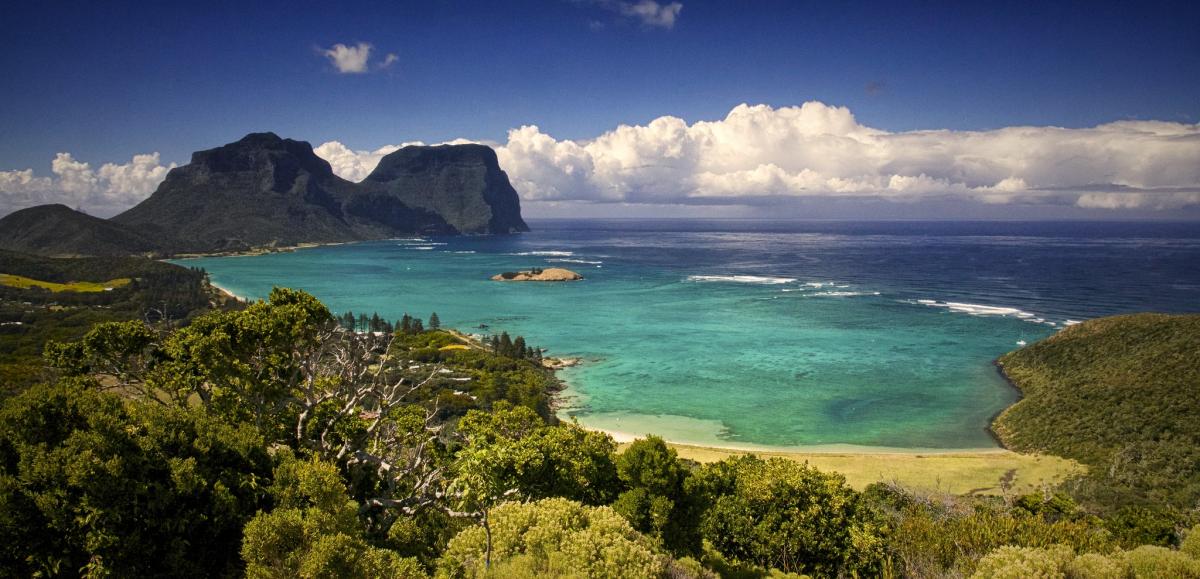 Lord Howe Island, Australia. Author - Krissy.
The famous Kentia palm
There are 241 species of native plants recorded on Lord Howe, of which 44% are endemic to the island, including the famous Kentia palm. The island was a whaling port in the 1800s. Around this time, the Kentia palm attracted worldwide attention as a popular ornamental plant and became a major export commodity. The Kentia is ideal for indoor conditions and is very common in hotels and motels in various countries. Visitors to the island can buy palm seedlings at the airport on departure as a living memory of time spent in a true paradise.
Australia's Best Beach
Ned's Beach is located in the north-east of the island and is considered the most popular swimming spot on Lord Howe. It is famous for its "tame" fish that are completely unafraid of humans. Visitors to the beach can drop into the shallow waters to feed mullet, sargana, silver drum, shiny emperor and Lord Howe's kingfish, the metre-long yellowtail kingfish. It is also an ideal spot for picnics and snorkelling with perfect scenery and beautiful coral reefs. Masks, fins and bodyboards can be hired right on the beach. The water here is crystal clear and very warm, which attracts thousands of travellers from all over the world.
In 2016, the film "The Shallows" starring major Hollywood star Blake Lively was filmed on Ned's Beach. Although most of what you can see on the screen is fabricated (mechanical white shark, underwater scenes from the studio), the main elements of the film were shot right on the island. This gave film buffs a chance to admire the pristine beach and pristine surroundings of Lord Howe on the big screens. Although great white sharks are not usually seen near the island, the small Galapagos shark, which swims off the coral shelf, is often spotted here. But fear not - these sharks are considered safe for humans and mainly feed on fish and octopus.
VK9LAA. Where is Lord Howe Island located. Map.
VK9LAA Lord Howe Island. Sunrise 09-28-2023 at 19:04 GMT sunset at 07:24 GMT