Phil G3SWH and Georg DK7LX will be active from Grand Turk Island (IOTA NA-003), Turks and Caicos 1 - 9 October 2014 as VP5/G3SWH.
They will be active on 80-10m CW.
No activity on 160 and 6m.
QSL via G3SWH, OQRS, LOTW, Club Log.
Grand Turk Island – the perfect island paradise
About Grand Turk Island
A naturally beautiful island resort that offers all the modern privileges with a variety of activities designed to keep the whole family busy. The Grand Turk Island is the largest island in the Turks and (Caicos Islands archipelago). Grand/Turk Island is also the capital and it is situated thirty miles south of the Bahamas, a little under 600 miles Southeast of Miami, Florida. Grand Turk Island boasts 4,500 inhabitants whilst the islands themselves welcome over 200,000 tourists annually. The primary language spoken is English, but you will hear a lot of Spanish and Creole. Fortunately – there's no worry about the exchange rate as they conveniently accept American dollars, most credit cards and banks that offer ATM's and cash advances.
The main town is called Cockburn Town and its perfect tourist attraction with its rustic charm and historical buildings. Colonial-style homes and ruins speak volumes of their rich heritage.
Visiting Grand Turk Island
Since the Grand Turk Island is such a popular destination they have 2 modern full-service International airports. The other islands have domestic airports some with limited international facilities.
History of Grand Turk Island
Grand Turk Island may very well be the landmark historical place that Christopher Columbus landed when he discovered the new world in 1492. There is much debate on this, but the Grand Turk Island theory has been confirmed by many studies.
Long before this milestone, the Turks and Caicos Islands belonged to the Taino and Lucayan Indians. They are the ones who passed down the skills of seafaring, farming and salt raking. After Columbus's discovery the Indians disappeared and the island's population was scant for about 30 years. Then – the salt making industry was born and set up by the new colonizers – the Bermudians in 1681. Salt was a very precious commodity back then.
In 1706 The French and Spanish took over and four years later the British reclaimed them. Finally, in 1766, the Turks and Caicos became a part of the Bahamas colony. In 1874 the islands once more became dependencies to the Crown Colony of Jamaica and when Jamaica gained independence in 1962 – the Turks and Caicos remained a British Crown Colony.
It wasn't until the 1980's when Club Med was highly advertised that the Grand Turk Island became a momentously popular destination spot. It is now ranked as one of the world's most premier beach destinations. But that's not the only reason it's so popular – Turks and Caicos is very quickly cementing its position as a leading international investment center for the offshore investor. The huge "selling point" is the fact that they are a "zero tax"jurisdiction. This means, in effect, no taxes on estates, corporate profits, inheritance, capital gains or income.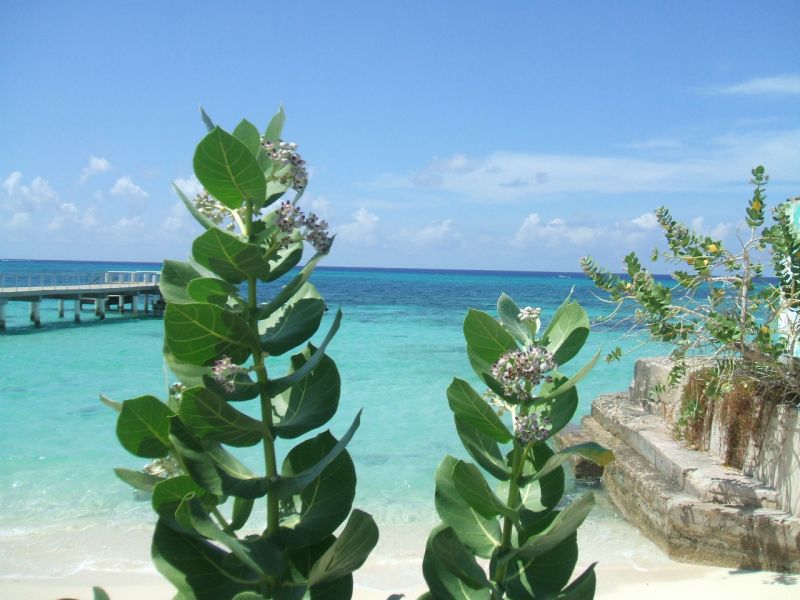 Government and Politics of Grand Turk Island
The Turks and Caicos elect their own local government and it is presided over by an Executive Council and a Governor appointed by the Queen. There are many government offices located on Grand Turk Island. They operated on the English Common Law legal system.
The Turks and Caicos Island's booming economy is a result of three factors: tourism, real estate development, and the exportation of seafood. Of course, they also offer a vast range of attractive financial services – company formation, offshore banking, limited partnership companies, and such.
Culture
The majority of the Turks and Caicos Islanders are descendants of Africans that were brought in by the ruling Country at the time to work on the salt pans and or the cotton plantations. They are commonly referred to as "Belongers". This local population blends with amélange of Expatriates from Britain, Canada, America, France, Bahamas, and virtually everywhere in the world. Of course, everyone lives by "island time" and everything is "chill" and relaxed.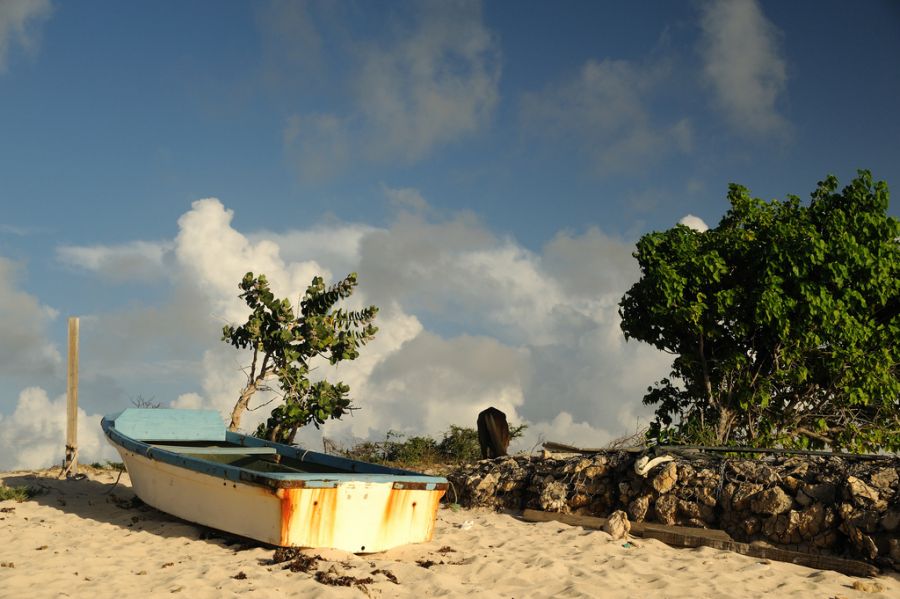 Weather
The Grand Turk Island has reportedly 350 days of sunshine with an annual rainfall of 21 inches. Hurricane season runs from June 1 to November 30th. The average temperature ranges between 85 and 90 degrees June through October with a few mid 90's. The climate is very comfortable due to a constant trade wind.
Travel & Tourism:
What to do:
The Grand Turk Island is well known for its main attraction of diving that caters to novices and experienced divers. They have a gorgeous protected coral reef that provides hours of fun. You can even watch the humpback whales pass from the Grand Turk's shores during whale-watching season.
Another big attraction is the Grand Turk Cruise Center – a 3000-foot pier with a recreational center boasting a swimming pool, cabanas for rent, 1,000 feet of beautiful beachfront, shopping and the world's largest Margaritaville.
Cockburn Town also offers a lot of interesting sights as the administrative capital and historical and cultural center of all the islands. There are many walking tours. Be sure not to miss the Turks and Caicos National Museum where their central exhibit is a story of the oldest European shipwreck discovered in the Western Hemisphere.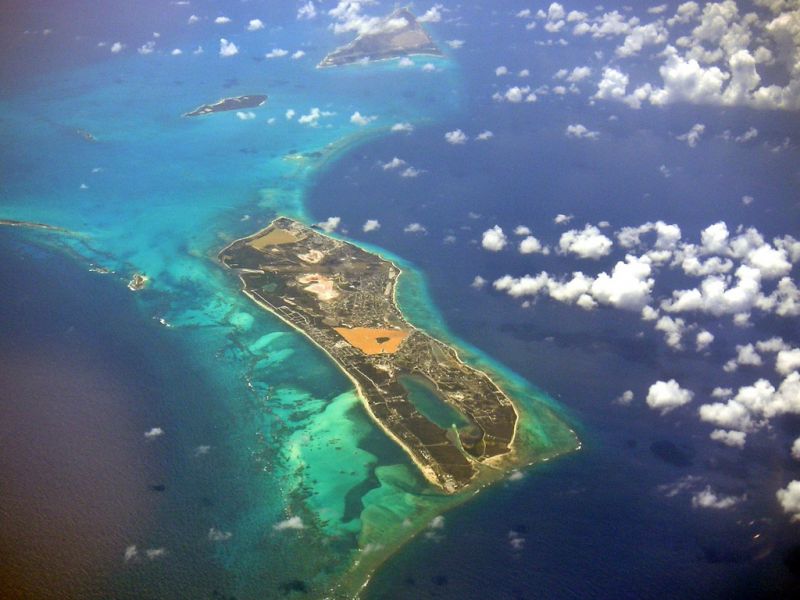 Where to stay:
There are all kinds of choices of accommodation – splendid villas, luxury hotels, all-inclusive style resorts, or secluded hideaways. Many of the hotels offer dive packages, golfing, golf cart, cars, bicycles, and arrangements for water sports. Many of these hotels have a fitness room and some have luxury spas. They also offer internet links, and full business services, some even with conference facilities.
There is the choice of 70 local restaurants to choose from to enjoy and savor new dining experiences. There is something in The Grand Turk Island that is bound to please everyone.
Other important services provided and available in the Grand Turk Island include but are not limited to:
Courier service
Cable Television
Telephone Service
Postal Service
All Business banking needs
Excellent internet connection for business travelers.
The Grand Turk Island is must-do, a definite bucket list item for you. They boast the lowest crime rates in the Caribbean. A summer vacation here can fly by and you may never ever want to leave.