SP5EAQ and SP5ES will be active from Tokelau starting 8 October 2014 for period of 3 week as ZK3Q and ZK3E.
They will be active on 80 - 10m CW, SSB.
Location will be Nukunonu Atoll IOTA OC-048.
QSL via SP7DQR.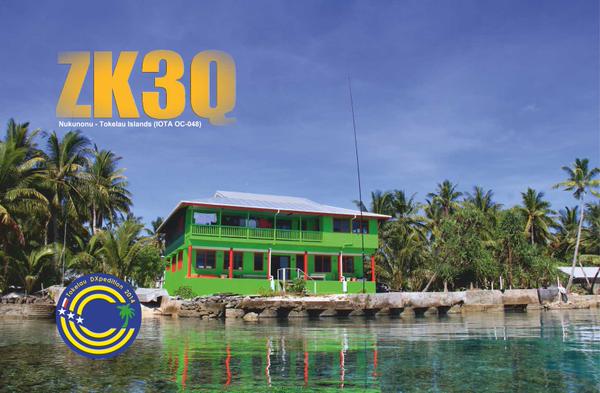 Nukunonu atoll – a paradise far, far off the beaten path
About Nukunonu
This beautiful tiny little village is truly for the hardy adventurer who wants to travel to a little slice of un-trampled, far off the beaten path paradise. Nukunonu is one of the three Tokelau Islands located halfway between Hawaii and New Zealand and about 500 kilometers north of Samoa. Tokelau, Polynesian for "North Wind" – consists of three coral atolls each enclosed with a lagoon peppered with reef-bound islets. Nukunonu is the middle of these three atolls. Tokelau used to be known as the Union Islands, and then Tokelau Islands were adopted in 1946.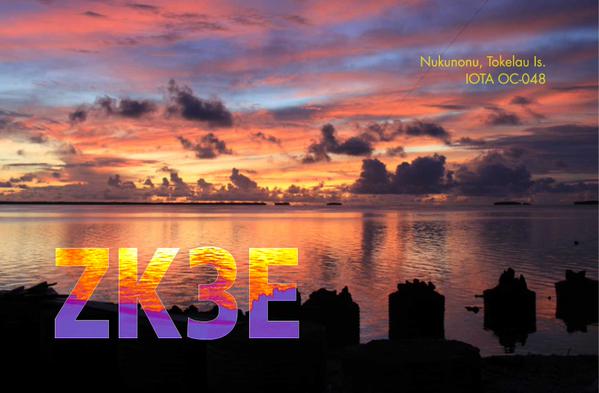 The village of Nukunono is on the southwest side, south end of the 2nd largest islet on this atoll. With an approximate population of approximately 1450 in a 2006 census – you can imagine how small the island is. In 1925 the population numbered 227. There is only one well on the island and this is what keeps the population relatively small. Languages spoken here are Tokelauan and English. This idyllic little atoll's first inhabitants 1000 years ago were Polynesian.
If you want to visit, you need to go quick. This little gem, according to a UN report, may disappear in the 21st century if global warming continues to increase our sea levels.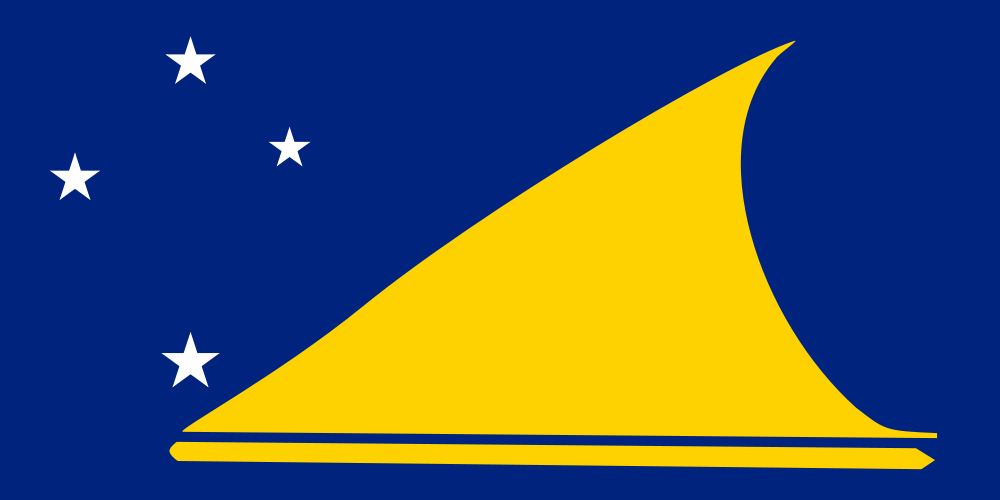 Visiting Nukunonu
Visiting Nukunonu is not as easy as you think. It's not as simple as buying a plane ticket – there is no airstrip in Nukunonu or any of the neighboring atolls. However, you can land at Apia, which is a decently sized airport in West Samoa. They have flights through Hawaii and American Samoa. You can feel the laissez-faire, casual island Polynesian attitude the moment you and in Apia and from there you can take a boat to the atolls.
This boat is called the MV Tokelau and is the only boat sailing to the island. However, it does provide satisfactory hospitality and food and the 30-hour trip passes away without a care. The MV Tokelau will visit all three islands but its best you get off Nukunonu as it's the only atoll that has any kind of tourist accommodation. The only other way to reach the island is by private plane or boat so options are limited.
History of Nukunonu
In 1791, The Pandora, a British Ship happened upon the island of Nukunonu quite by accident as they were searching for mutineers and then dubbed it "Duke of Clarence Island" – a far cry from it's current name. As is customary with all natives, in the 19th Century Samoan missionaries converted all the inhabitants to Roman Catholicism. The church is a very prominent structure in the Nukunonu village. Tokelau became a New Zealand territory in 1948. An interesting fact is the more Tokelauans prefer to live outside Tokelau – preferably in New Zealand that has approximately 6,800 Tokelauans.
Prior to Western Influence, much of the region's history is based on oral recantations revealing pagan Polynesian beliefs with worship of the god Tui Tokelau and other such mythology. Although Tokelauans are Polynesian, many of them have European names due to the Western influence.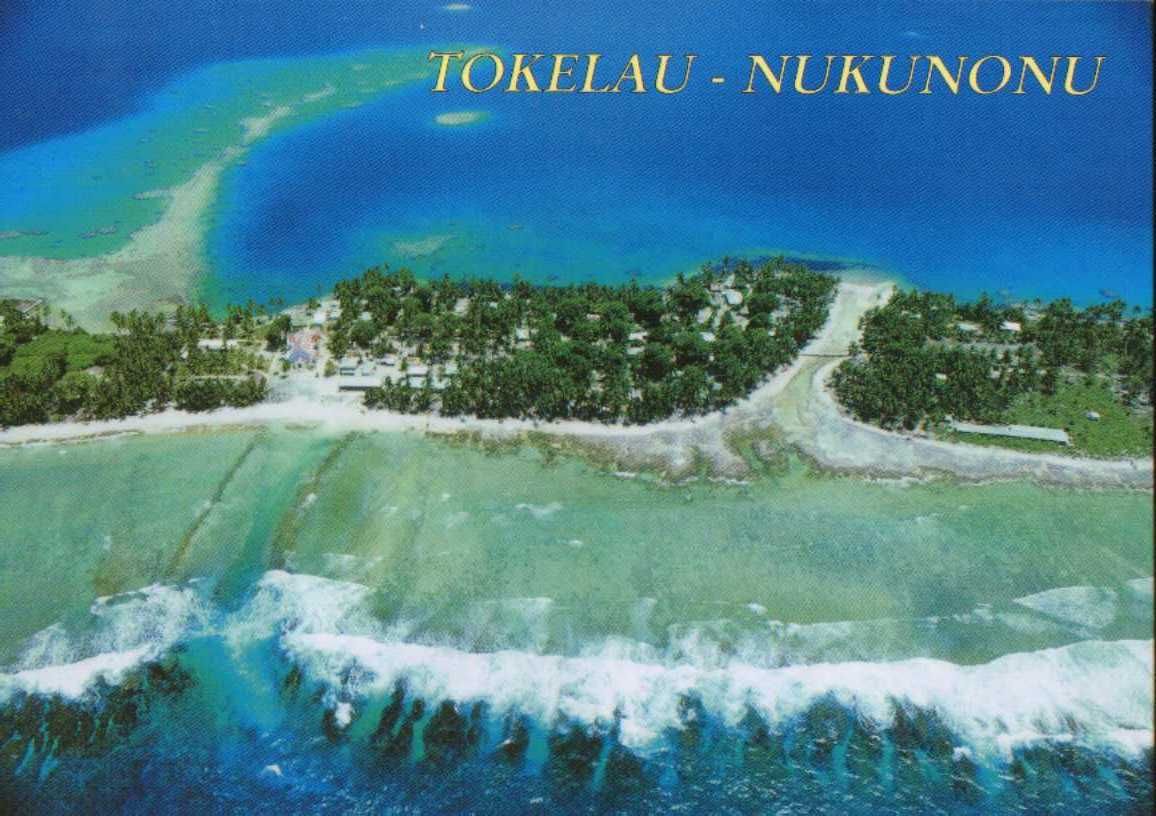 Government and Politics of Nukunonu
The New Zealand Minister for Foreign Affairs had initially appointed and Administrator but in 2004 this position was handed over to the three Village councils. Tokelau has had a legislative body called the Fono council – and each village has its own head. It's quite a patriarchal society whereby men decide all matter of village government and policy. Women have a committee too but theirs is delegated to home sanitation and child health. Each village has its own native medical practitioner and a nurse, with the hospital being on the neighboring atoll Atafu. There is a chief of police and two or three policemen.

Culture
This is a Polynesian culture that values respect for elders as an integral principal and incorporate it into their way of life. Their culture is rich with respect for age – which can even determine the level of employment – with older inhabitants holding positions of importance. The men are traditionally kept busy with fishing and farming while the women tend to their homes in the village. However, there is a proportionate share of both sexes holding public service positions. In essence, all Tokelauans have right to the land which only be transferred to another Tokelauan – never to a foreigner. Since much of the atoll itself is inhabitable, the village itself is densely populated.
The villagers themselves are fairly conservative in their views and dressing and strictly observe the Sabbath. Inter-village competitions of sports, dancing and fishing are commonplace. They do have alcohol – a fermented coconut milk drink called Kaleva. Traditional foods include coconuts and fish (which are a staple are they are in abundance), sweet potato, taro root, and pork and chicken. Limited imported foods are occasionally available in the village stores. You might want to forget about TV for a while as Satellite TV and internet are recent arrivals to this island.
Local crafts include woven mats, bags, fans and hats. Tokelau stamps and coins are considered a collector's item. Tokelauans enjoy their music and dance and the celebrate holidays with delicious feasts, parades and inter-village athletic competitions.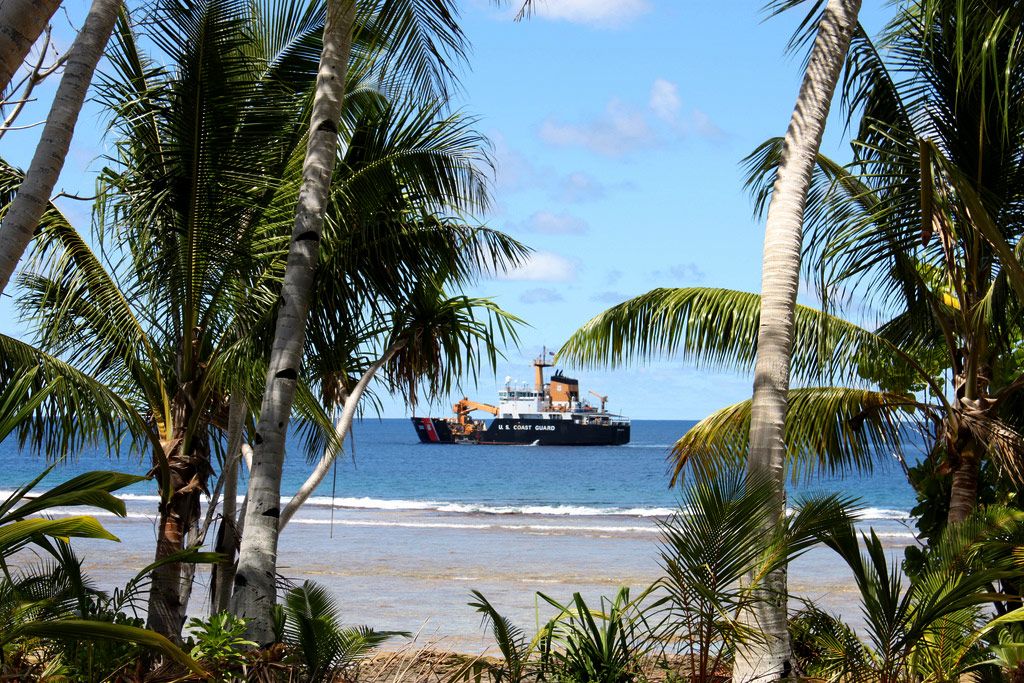 Weather
The climate is tropical with an average temperature of 28 degrees centigrade. Their rainfall barely exceeds 100 inches in a year. From the end of November to march is hurricane season with torrential downpours.
Flora and fauna
This atoll is about 1,350 acres covered with groves of coconut palms, shrubs and low treets. There is abundant marine life around the coral reefs. Lizards are common and you can often see migratory seabirds.
Travel & Tourism:
What to do:
Common recreational activities include swimming, snorkeling and of course fishing, coconut crab hunts and private camping. Sometimes tourists are treated during a native holiday to traditional dancing and singing.
Where to stay:
Nukunonu has only one hotel, the LuanaLiki Hotel and one resort called the Falefa resort.
Getting around
Pack good walking shoes as you will be doing a great deal of it. The island is small enough to walk to wherever you want to go.You can travel to the other atolls via canoes or dinghies.
Video Tokelau