News 4 December 2014
URGENT!
VP8SGK QRV
Dear All,
I have about a two hour window to get ashore and operate and am heading for the base now, at 1716z.
All being well I will be QRV from about 1745, will probably start on 15m if the antenna loads, if not then on 17m.
I won't be taking my keyer as too fiddly for a short session so it will be ssb only.
Do not reply to this message as I will not be getting any mail until I am back later this evening.
If you do hear me, please post a spot on the cluster.
Many thanks and good luck.
Mike
News 3 December 2014
Dear All,
I have just been advised that the current intention is for the James Clark Ross to go alongside at King Edward Point, South Georgia at about 1100z on Thursday to carry out the base relief.
Alas it now looks as though we will be departing late on Thursday afternoon, which means that I will not have the opportunity to get ashore to operate from the base.
Should we be delayed in sailing and end up stopping over on Thursday evening I will send out a message as I leave the ship for the base, but this is clutching at straws and most likely not going to happen.
Sadly it is out of my hands.
Kind regards,
Mike
News 2 December 2014
Dear All,
The James Clark Ross will not be berthing alongside today. On entering Cumberland Bay the wind was gusting to almost 50kts and so the decision has been made to stand off overnight and assess the situation in the morning. Even as I am writing this update, the wind is howling up above me on the Monkey Island.
I will be QRV later on as VP8CMH/MM, which I appreciate does not count but it will at least give me an idea of conditions for when I hopefully get ashore.
Kind regards,
Mike

News 2 December 2014
Dear All,
The JCR is about to depart Stromness Harbour for King Edward Point, South Georgia and our ETA is about 1900z today, Tuesday 2nd December 2014.
It is our intention to go alongside, although the weather conditions may prevent us from doing so. If we are safely parked at KEP then I hope to go ashore to the base to operate the radio. However, due to the time of arrival, it means that my timing for going ashore will be later than planned.
I will send an update out later today to advise if we have managed to park the ship and then a further message when I am just about to leave for the base.
Fingers crossed.........
Kind regards,
Mike
News 1 December 2014
The latest information is as follows:
The James Clark Ross has completed an initial visit to Bird Island, dropping off the personnel for the base, their luggage and some basic provisions. The ship is heading for Stromness (the site of a whaling station on South Georgia) at 1430z and should arrive there for about 2100z to carry out calibration of the scientific echo sounders. It is likely that we will remain at anchor at Stromness Monday night, all day Tuesday and then through Tuesday night, to then proceed to King Edward Point for Wednesday morning. If this is the case then subject
to the ship being alongside I hope to be QRV on Wednesday evening.
All of this is subject to change and I will keep you updated when there are any changes or further information becomes available.
I will be operating as VP8CMH/MM whilst at anchor off Stromness.
Kind regards,
Mike
News 30 November 2014
Hello everyone,

The latest from here is as follows:

The James Clark Ross is on passage to Bird Island and should be arriving at about 0300UTC on Monday 1st December. The conditions will be assessed in the morning and if they are good enough then cargo operations will commence. If not, then we may be able to get the Bird Island personnel ashore and will then have to wait for a weather window in which to carry out the base relief. This will affect our ETA at King Edward Point, South Georgia. The earliest we will likely be there is Wednesday 3rd December, but this date remains flexible.

I will keep you posted once at Bird Island with how things are looking.

Kind regards,

Mike

News 28 November 2014
Good evening,

THE PLAN: Things are, I think, starting to come together and the current plan is that we will do science work, to include deploying a mooring, on Sunday and then steam through the night to arrive at Bird Island on Monday morning. If all then goes to plan we should finish on Tuesday and if that is the case will steam to Cumberland Bay and King Edward Point to arrive on Wednesday morning (3rd December) to hopefully have two nights alongside. However, please remember that things can and often don't work out as per the plan and this may well change at very short notice.

I will keep you all posted as and when things happen.

Kind regards,

Mike


News 27 November 2014
ETA King Edward Point, South Georgia: No idea!!
Sorry to not be able to give a firm date but as a follow on from our delay whilst at Signy last week, we are now heading north towards Bird Island and South Georgia. I think that we will be at Bird Island on Saturday or Sunday and should have two days worth of work. This means that we could be at KEP on Tuesday or Wednesday of next week (3rd or 4th of December). However, if conditions are not good to relieve the base at Bird Island (which may well be the case as it is not an easy place to operate due the swell that can run through Bird Sound, between Bird Island and South Georgia) there is then a chance that the Captain will decide to go to KEP first, returning to Bird Island afterwards.
As soon as things start to firm up I will let you all know.
News 24.11.2014
Dear All,
Just to advise that I have this evening updated the various pages on my website with regards to our arrival at King Edward Point, South Georgia.
Due to the delay in departure from Signy Island ( we are still there and will be until Monday at the earliest) I currently don't know when we are due to arrive at King Edward Point, South Georgia.
Once I do have more information and a possible date, I will send another update message.
Kind regards,
Mike

Information from Mike, GM0HCQ/VP8SGK
Ref VP8SGK - South Georgia
Sir,
Your recent article on VP8SGK and Bird Island is incorrect. Bird Island (callsign VP8BI) no longer has any HF equipment.
I, do, however, hope to be operating for two evenings at King Edward Point, South Georgia using the VP8SGK callsign.
This is likely to be towards the end of the month but the dates are still subject to change as they depend on a number of other base visits and weather and ice conditions may cause delays etc.
Please note that I am unable to arrange any schedules for contacts, nor am I able to determine what bands I will be operating on until I am at the base. I will not have any digital modes available to me.
Kind regards, Mike Gloistein

Mike, GM0HCQ/VP8CMH will be active from Bird Island, South Georgia Islands (IOTA AN-007) 27-29 November 2014 as VP8SGK.
He will operate on HF bands SSB.
QSL via GM0CHQ direct, LOTW, eQSL.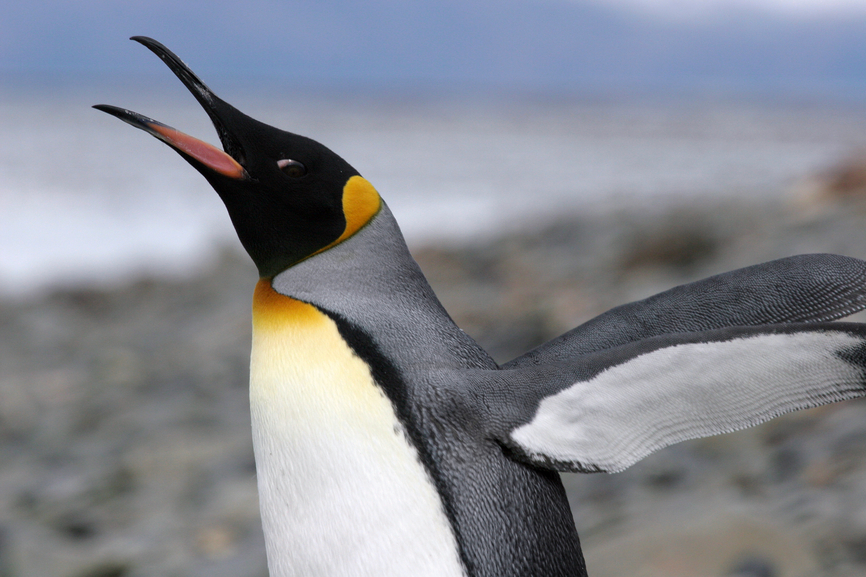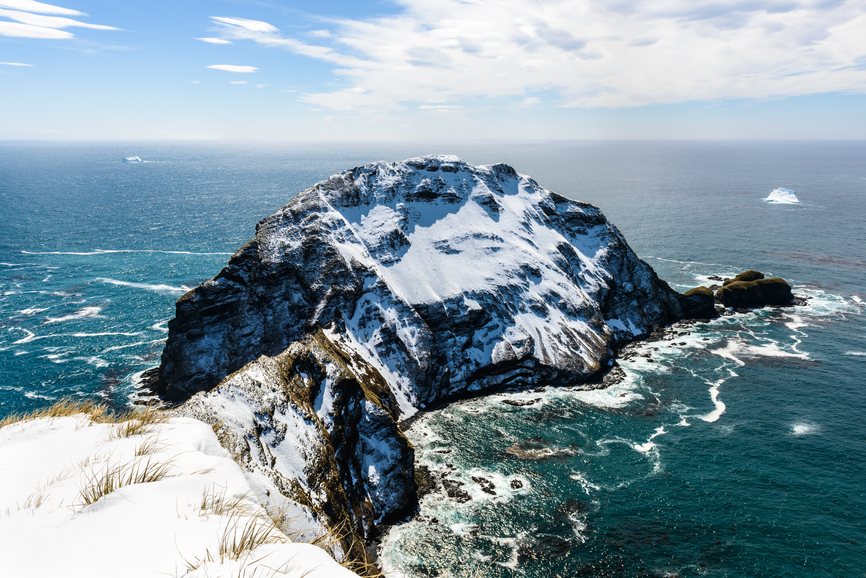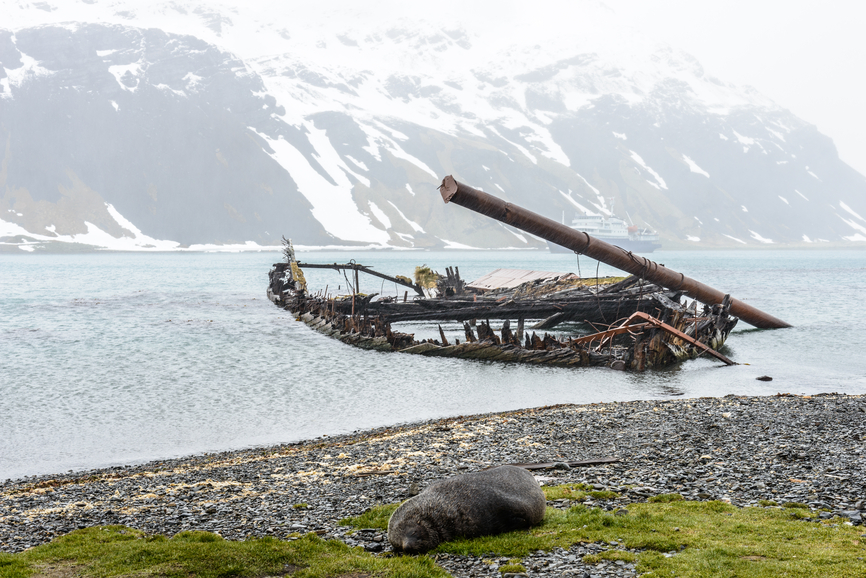 Video South Georgia Islands