9V1YC and VU2CDP will be active from Andaman Islands until 11 May 2017 as VU4YC.
They will operate on 80 - 10m CW, SSB.
QSL via W5UE.
Ads for direct QSL:
RANDY C BECNEL, 243 Red Top Rd, Lumberton, MS 39455-5214, USA.
DXCC Country - Andaman and Nicobar Islands VU4.
QTH - Neil Island.
IOTA AS - 001.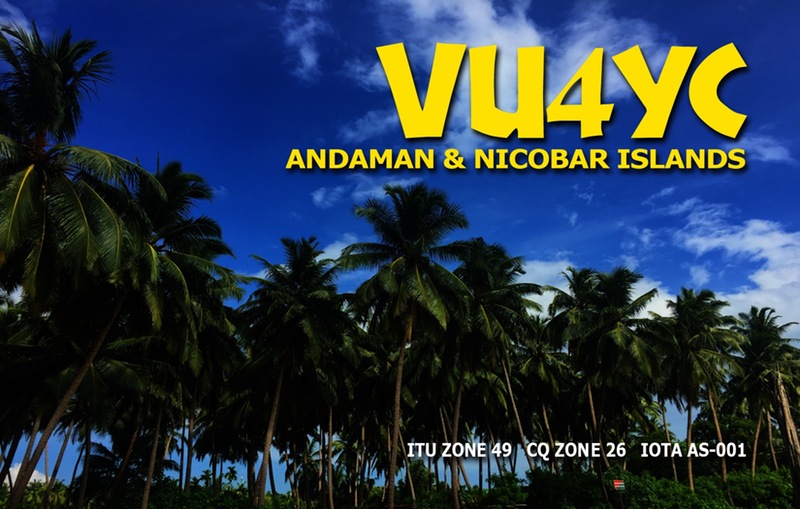 VU4YC. Andaman Islands DX Pedition QSL.
VU4YC News 6 April 2017
James, 9V1YC and Deepak, VU2CDP are now active as VU4YC from Andaman and Nicobar Islands.
They will be sharing the call for about a week.
James is not sure if they will have reliable Internet connectivity so daily log updates may not be possible, but they are going to try. QSLs is via me, W5UE.
Note there will be a gap from event end to QSLs going out due to a card having to be designed/printed.
73, Randy - W5UE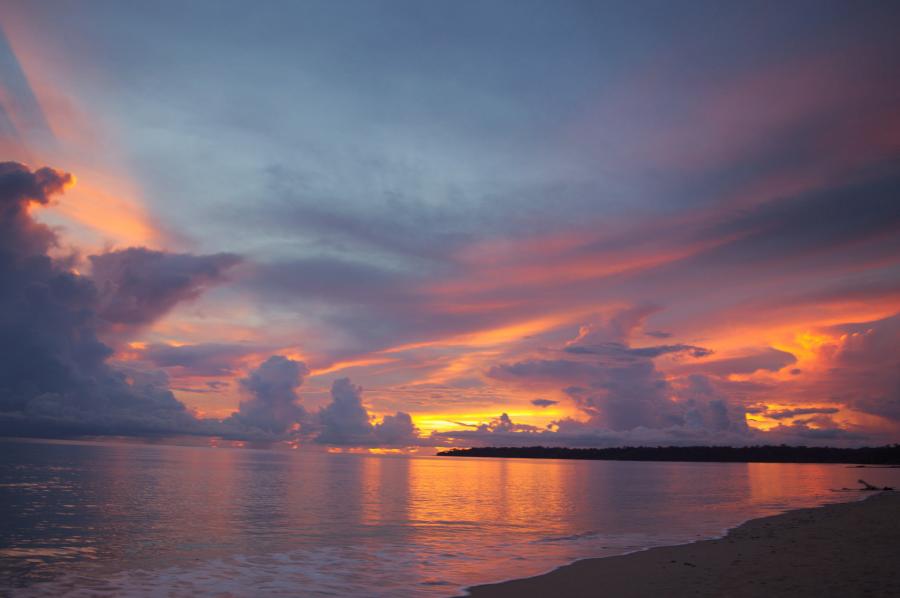 Collinpur Beach, Andaman Islands. Author - Abhranil Neogi.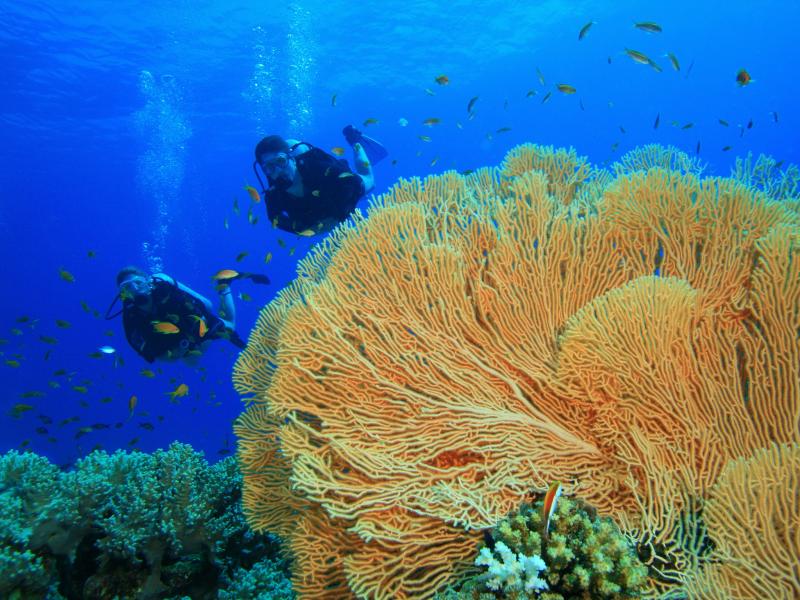 Diving, Andaman Islands. Author - Siam Divers.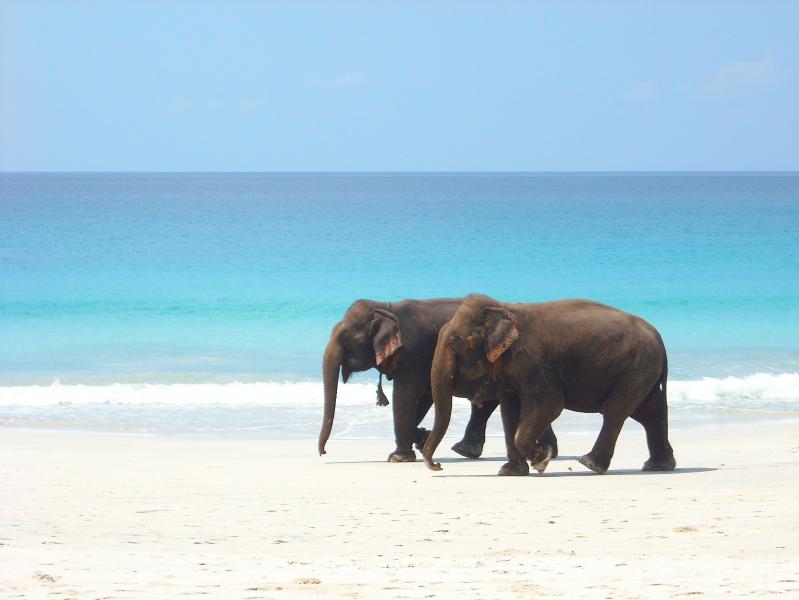 Radhagar Beach, Havelock Island, Andaman Islands. Author - Marmik Lapsiwala.
VU4YC. Where are the Andaman Islands located. Map.
VU4YC Andaman Islands. Sunrise 12-08-2023 at 23:57 GMT sunset at 11:24 GMT