AH0J (JA1NVF), KH2L, WH0V, KH0WF (JH1AJT), AH0R (JH6RTO), WS2Y (JF1LZQ), WS2M (JJ2VLY), JH1BXY, JA4DND, JA7MSQ will be active from Tinian Island 8 - 21 October 2014 as W1AW/KH0.
They will be active on HF bands.
QSL via W1AW.
Its the ARRL Centennial W1AW activity.
Tinian Island. Information
Tinian Island is one of the Northern Mariana Islands.
Tinian island area 101.01 sq km.
Highest point- Mount Lasso.
Largest city- San Jose.
Attractions- House of Taga.
Hafa Adai mean Hello or Wellcome.
Tourist attractions- diving, wind surfing, para sailing,sea walker,
banana boat, submarine tour.
W1AW/KH0 Tinian Island. Information for radio amateurs
Amateur radio prefix- KH0.
DXCC country- Mariana Islands.
WAC continent- Oceania.
WAZ zone- 27.
ITU zone- 64.
QTH locator- QK25.
RSGB IOTA reference- IOTA OC-086 Northern Mariana Islands.
Tinian Island
Tinian Island is amongst the Northern Mariana Islands, located in the southern part of Saipan. San Jose is the main village of Tinian Island. It is a single village island that attracts tourist from around the world through its ranch land that is crazed by cattle and ancient latte stones, along with Old San Jose Bell Tower, sandy peaceful beaches and more!
Tinian Island experiences a tropical climate, which are influenced by the trade winds of northeast. December to June is dry, and July to October is rainy season in the island. There is also a season of hurricane or typhoon here that continuous for months commencing from the month of August.
Tinian Island – Rich in Flora and Fauna
Tinian Island is 9.3 kilometers away from Saipan in the southwestern region. It is from here, the Saipan Channel separates the island. The land area of Tinian Island is 100 square kilometers and Mount Lasso is its highest mountain. There are numerous caves and limestone cliffs strewn in and around the island area, along with the presence of a wide range of fauna and flora. The endemic bird species that makes the island their home is the Tinian Monarch. They are also endangered species. Coral reefs and different aquatic species also make Tinian Island their habitat. The island has warm and clear water, which makes it apt for scuba diving, snorkeling, kayaking and sport fishing.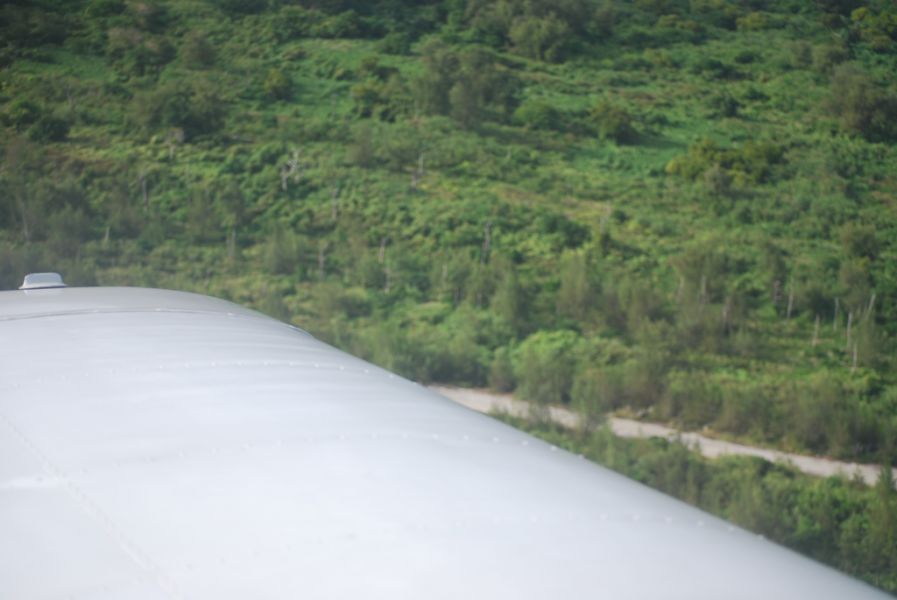 Places of attraction in Tinian Island
The beaches of Tinian Island are warm and clear – North Fields and Ushi Point Field. Tinian Island is renowned for the role it played during WWII. Tinian Island was the base for striking atomic bomb attacks on Nagasaki and Hiroshima by the US marine force. The House of Taga is amongst the largest structures of latte stone present in the whole of Marianas Islands. These latte stones are mined for limestone. Tinian Island houses 12 of the largest Latte stones.
North Fields and Ushi Point make the Tinian Landing beaches and they are part of the National Historic Landmark. The island is amongst the 4 premier islands of the island chain of Mariana. By flight it is only 45 minutes from Guam. You can take Broadway either from the airport or San Jose and pass via the forest prior to reaching North Fields.
Shinto Shrine is the only surviving Shinto shrine in the whole of Mariana Isands. The shrine consists of artifacts from the period of Japanese colonization. Then there is the Enola Gay monument. It is a monument, which was built for carrying out atomic bombing attacks on Hiroshima. The Blow Hole is another sight of attraction. It is from here that large water columns shoot as high as 10 meters, causing waves to enter cavities present under the ledge of limestone and forcing upwards the seawater.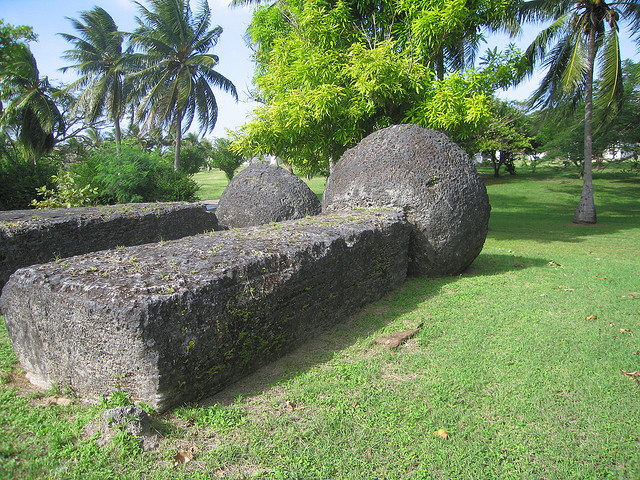 Culture and natives of Tinian Island
The Tinian population is of Chamorro descent. These indigenous people make up the minorities. They are Japanese and English speaking people, as well as, Chamorro native language is also spoken. Their religious and traditional aspects are a mix of Roman Catholic and local traditions.
Video Tinian Island.