Mike N9NS, Paul W8AEF, Cliff KD6XH, John N7CQQ (5W0QQ) and others will be active from American Samoa 5 - 18 November 2014 as W1AW/KH8.
They will be active on HF Bands.
QSL via W1AW, LOTW.
ARRL Centennial W1AW activity.
American Samoa. Country Information
American Samoa (Samoan: Amerika Samoa; Amelika Samoa, Samoa Amelika) is an unincorporated territory of USA in Pacific Ocean.
Motto- Samoa, Let God Be First.
Capital city- Pago Pago.
Official languages- English, Samoan.
Total area- 199 sq km.
Currency - US dollars USD.
Time UTC +11.
Internet domain- .as
W1AW/KH8 American Samoa. Information for radio amateurs
DXCC country- American Samoa.
WAC continent- Oceania.
WAZ zone- CQ 32.
ITU zone- 62.
QTH locator- AH45.
RSGB IOTA reference numbers-
IOTA OC- 045 Tutuila Island.
IOTA OC-077 Manua Islands.
IOTA OC-190 Rose atoll.
American Samoa
A group of islands – American Samoa – is in Southern Pacific Ocean. It is located halfway between New Zealand and Hawaii. It is USA's unincorporated territory. American Samoa's citizens are US nationals. Pago Pago is its main city, with Fagatogo its small city and government seat. Utulei village of American Samoa has the governor's office. It is one of the most low-profile tropical destinations in the world, adorned with the best in nature, from peaceful and stunning bays, fabulous mountain ridges, picturesque beaches, reefs and tranquil villages.
Places of attraction to see and fun-filled things to do in American Samoa
If you are an avid diving enthusiast or simply want to experience the activity, then pay a visit to the Fagatele Bay National Marine Sanctuary. This sanctuary was built as a source of protection for the coral reefs and the region's aquatic life. You can easily avail equipment and gears that are required for diving via rental companies operating in the island.
When you are in American Samoa, do not forget to participate or at least attend its cultural, traditional festivities and entertainment events. One such event is Fiafia. It is a Samoan feast, nothing less than a legendary experience. Fiafia serves a feast of a meal and entertainment. From chicken, breadfruit, fish, mango, coconut to its sumptuous suckling pig, all topped with traditional dancing! If you are game for some game fishing then enjoy it here in at American Samoa. Indulge in some game fishing for yellow tuna, marlin, skipjack and wahoo.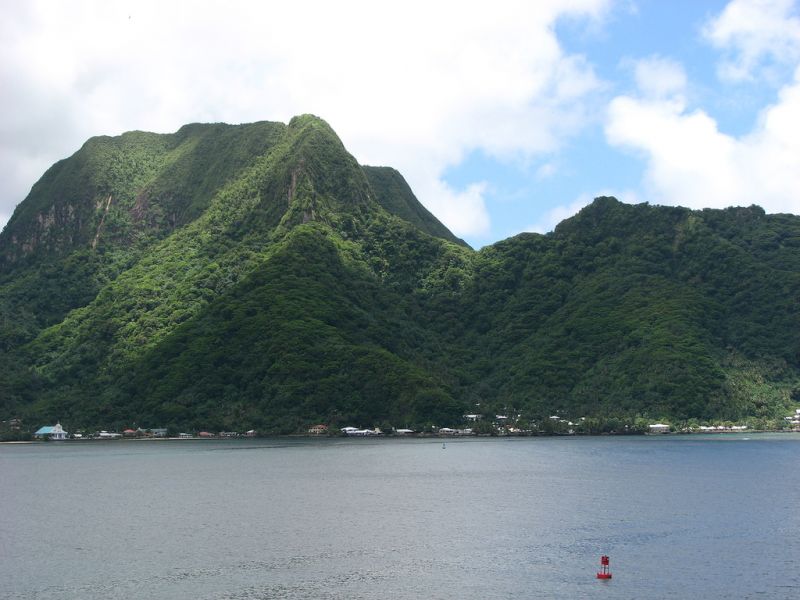 Pago Pago harbor is made famous by a short story of Somerset Maugham called 'Rain'. Pago pago is an extinct volcano's crater. Then there is the national park of American Samoa. The visitor center of the park is Pago Plaza. The park covers 3 islands. Visit the park and take a trip to one of the island's volcanoes. If you want to see South Pacific's most beautiful bay, then take a trip to the Forbidden Bay, which is on the north coast and accessible via a boat or trekking from Fagasa. Sightseeing does not end here. There is the Tula Village, located in Tutuila district, overlooking the coastline of reefs and beaches.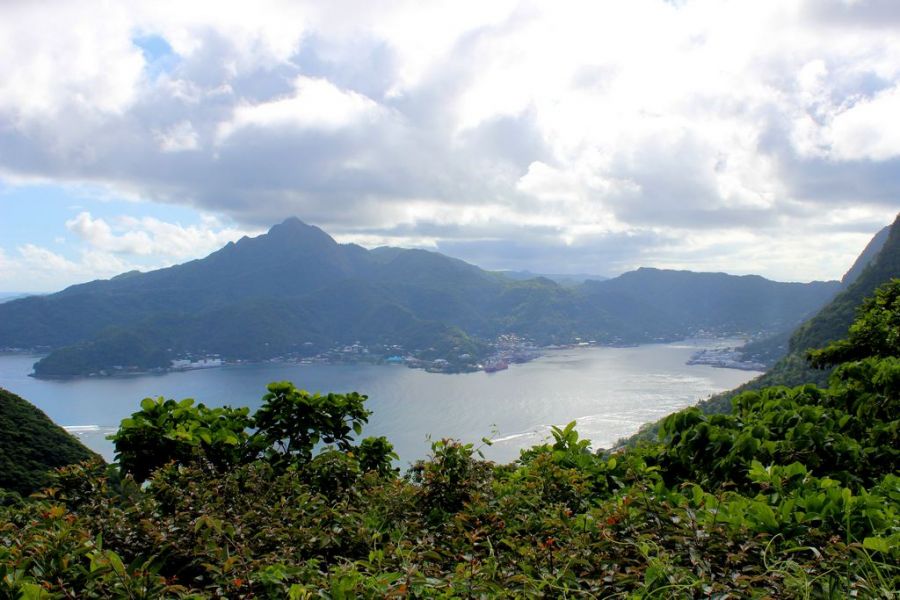 American Samoa's Nightlife Scenario
American Samoa and its nightlife activities are amazing. There are numerous nightspots playing good music and offering dancing opportunities. Its restaurants also serve some sumptuous and mouthwatering cuisines, inclusive of Chinese, American, Italian, Polynesian and Japanese cuisines. Its national drink is called Kava, which is consumed mostly in sacred and traditional ceremonies.
American Samoa has lots to offer to travellers venturing into this island paradise. The experiences one undergoes is sheer magic and mystical, whether you touch the untouched sand strips of Manu'a Islands or submerge your senses in Ofu Beach's coral filled, turquoise colored water. Whether you are here for hiking or getting an insight to historical and cultural diversity, or simply getting some peace, relaxation and calmness on the beach, you will surely giving each of your senses something to rejoice about, when in American Samoa!
Video American Samoa.