Champ, E21EIC will be active again as XW1IC from Laos, 12 - 16 October 2018.
He will operate on 40 - 6m.
Recent DX Spots XW1IC
QSL via home call, OQRS, LOTW.XW1IC Log search
Ads for direct QSL:
Champ C. Muangamphun, E21EIC, P.O.BOX 1090 Kasetsart University, Bangkok, 10903, Thailand.
Laos. Country Information
Laos (Lao: ສາທາລະນະລັດ ປະຊາທິປະໄຕ ປະຊາຊົນລາວ), officially Lao Peoples Democratic Republic is country in Southeast Asia.
Motto: Peace, independence, democracy, unity and prosperity.
Capital- Vientiane.
Ceremonial capital city- Luang Prabang.
Official language- Lao.
Local languages- Lao, Thai, Hmong.
Independence from France- 22 October 1953.
Currency- Kip.
Telephone code- +856.
Internet domain- .la
Laos is divided into 17 provinces (khoueng).
Popular sport- Muay Lao.
Laos national flower- plumeria (champa).
National animal- Indian Elephant.
XW1IC Laos. Information for Radio Amateurs
Amateur Radio prefix- XW.
ARRL DXCC Award country- Laos.
CQ Magazine WAZ Award zone- 26.
ITU zone- 49.
QTH locator- OK17.
Unveiling Hidden Laos
Laos is a hotbed of fascinating culture and tradition, offering a relaxed environment for weary travelers, as well as adventurous activities for those visitors looking forward to natural wonders and deep exploration. As a landlocked country bordering Burma, China, Vietnam, Cambodia, and Thailand, it is easy to see why Laos has been added to many essential traveler itineraries for South Asia.
Laos is one of the world's last remaining Communist countries and only opened itself to the world in the 1990s; consequently, much of Laos remains unspoiled by development. Economic growth since the 1990s has slowly begun to reduce poverty, but the country is still somewhat reliant on international donations. Outside of the capital city Vientiane, many people live a simple life, without access to electricity or basic services. Their main source of income is generated from their land.
The most popular time to visit Laos is during the dry season, which runs from November to March, when temperatures can be 15C or lower in the mountains. During the hot season, from March to May, temperatures can reach a sizzling 40C, but it is still possible to visit during the rainy season, from May to October, when temperatures stay around 30C, although there may be some risk of flooding.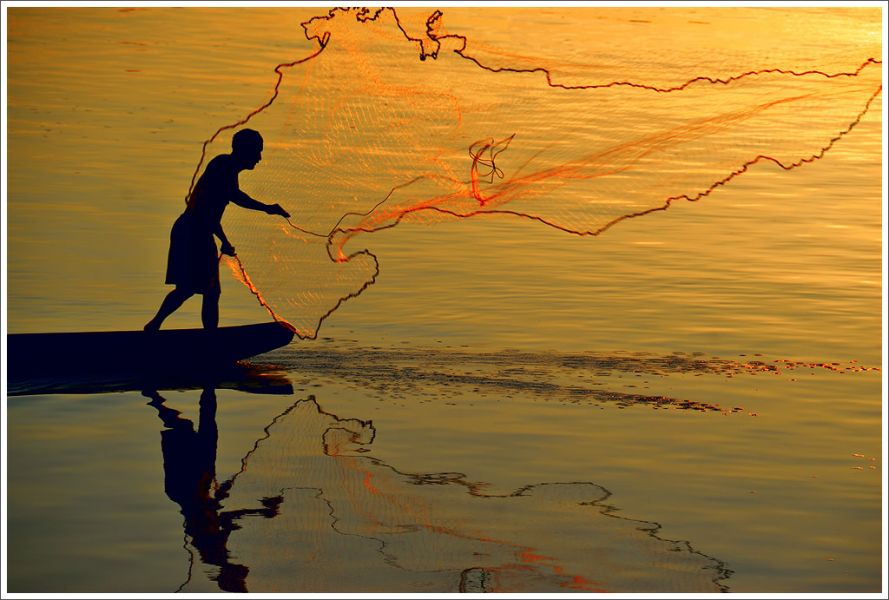 As a predominantly Buddhist country, there is a distinctive architectural style and spectacular monuments to explore throughout the country. Vientiane houses the great sacred stupa, Pha That Luang, which is a magnificent, golden, four-cornered national monument and an important symbol of the Buddhist faith. The haunting chants of Buddhist Monks in their burnt orange robes floats through the air, adding a peaceful and authentic dimension to Laos' stunning array of carefully constructed stupas.
Vientiane's markets are a shopper's paradise for those visitors interested in picking up unique mementos and handicrafts. Hill tribe silk, elaborate jewelry, textiles, and hand-woven baskets can all be purchased from the city's main shopping streets and morning markets.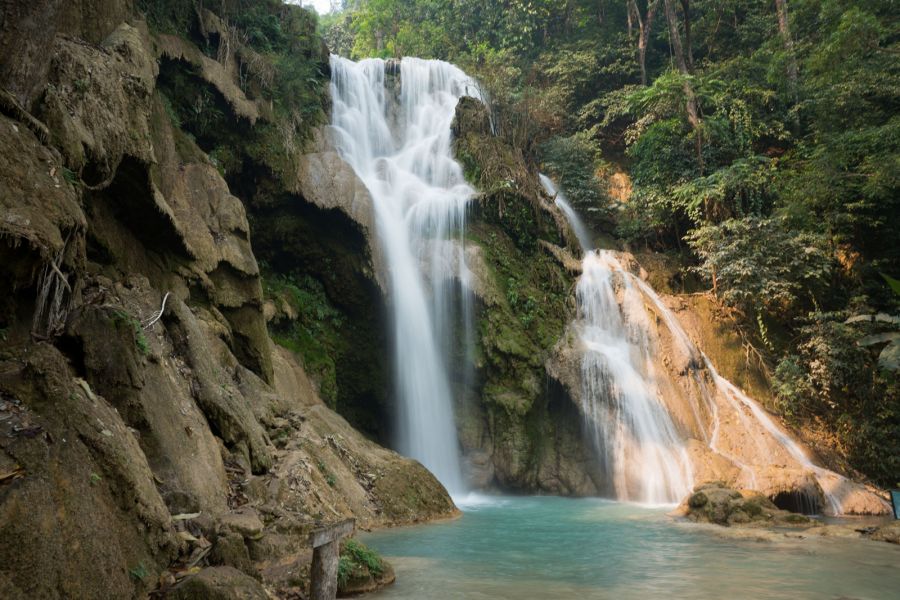 Traditional Lao cuisine varies in each region, but often consists of lightly spiced fresh vegetable and herbs, fish, buffalo meat, pork, or poultry with sticky rice, typically eaten using your fingers. Each meal is freshly prepared and is normally rich in vegetables, which makes the national cuisine relatively healthy for visitors and locals alike.
There is a multitude of outdoor activities to try in Laos. Exploring the mountains and forests on various style treks is one of the best ways to intimately experience the diverse wildlife, gorgeous scenery, and traditional village culture. A trekking guide can lead adventurers to tucked away waterfalls and secret caves, explaining more about the culture and wildlife along the way. Homestays in villages can also be arranged to give you an even more authentic taste of simple village life and traditional culture. There are 49 different ethnic groups throughout Laos, with the most diverse ethnicities living in the Northern provinces and near the Bolaven Plateau in southern Laos. Local customs must be followed on visits to these outlying villages, so a local guide is essential.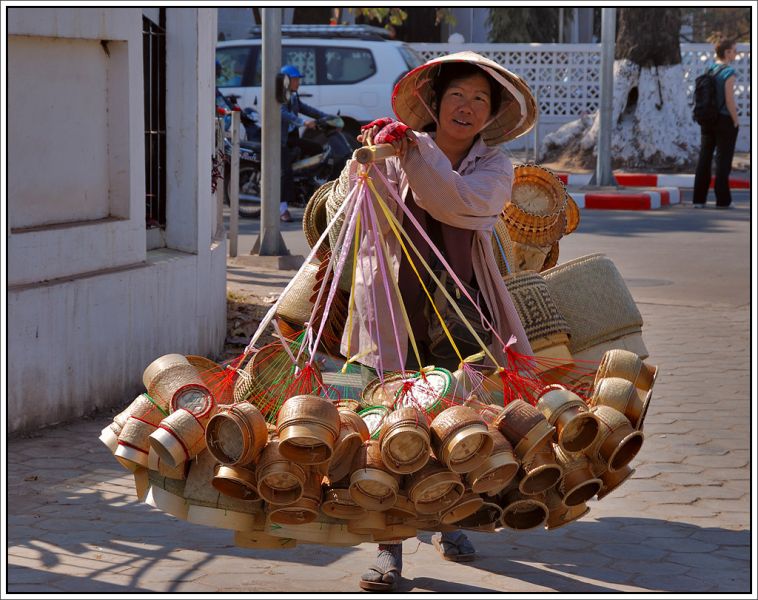 Overall, Laos is a welcoming and relaxing place to travel, with a rich culture and breathtaking landscapes to explore, while still being affordable for those traveling on a budget.

Video Laos
XW1IC. Where is Laos located. Map.
XW1IC Laos. Sunrise 09-30-2023 at 22:59 GMT sunset at 11:00 GMT