Mike, XW2DX ex UA0XB is currently active as XW2DX from Vientiane, Laos.
He planning to stay in country next 5 years.
Recent DX Spots XW2DX
He have license to operate on 20, 15, 10m.
He is using Icom IC-718 transceiver and wire antennas.
QSL via RM0L.
Ads for direct QSL:
Ministry of Marine Bottle Mail, P. O. Box 8, Vladivostok, 690090, Russia.
XW2DX Laos News 22 July 2020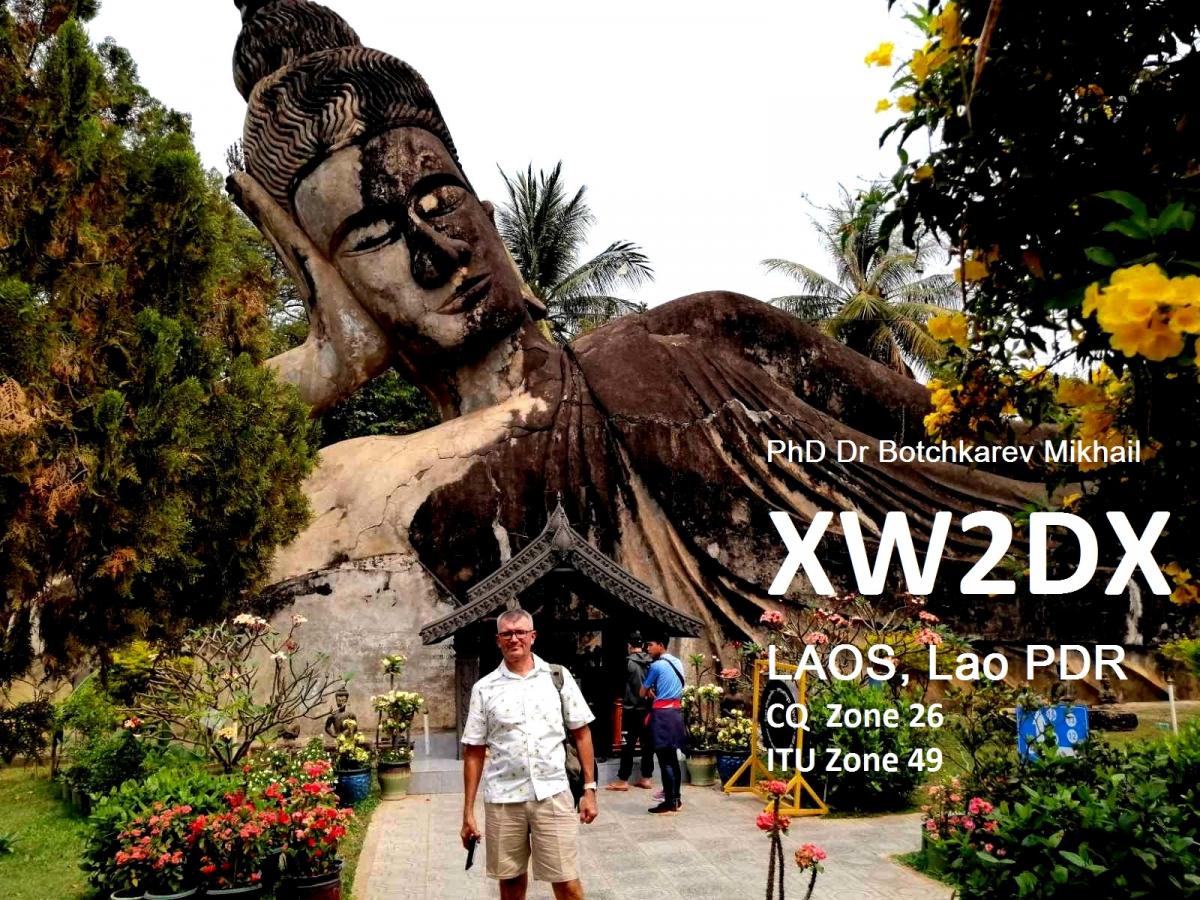 XW2DX. Laos. QSL Card.
Yesterday I finished installing the second vertical antenna and handed over two counterweights. It certainly works the best, but the attenuator does not want to show that it is matched with the transceiver.
And the direction of the antenna is no longer northeast
I constantly stand and listen to the frequency 14.006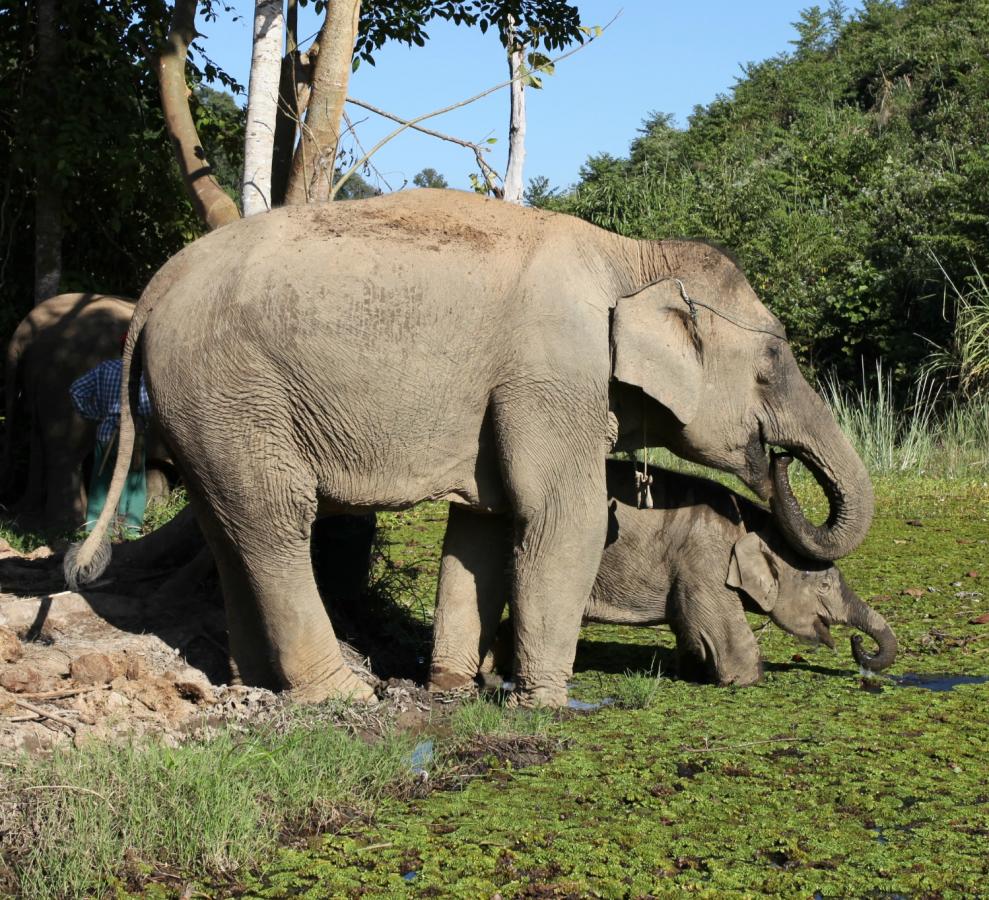 Laos. Author - Gai Comans.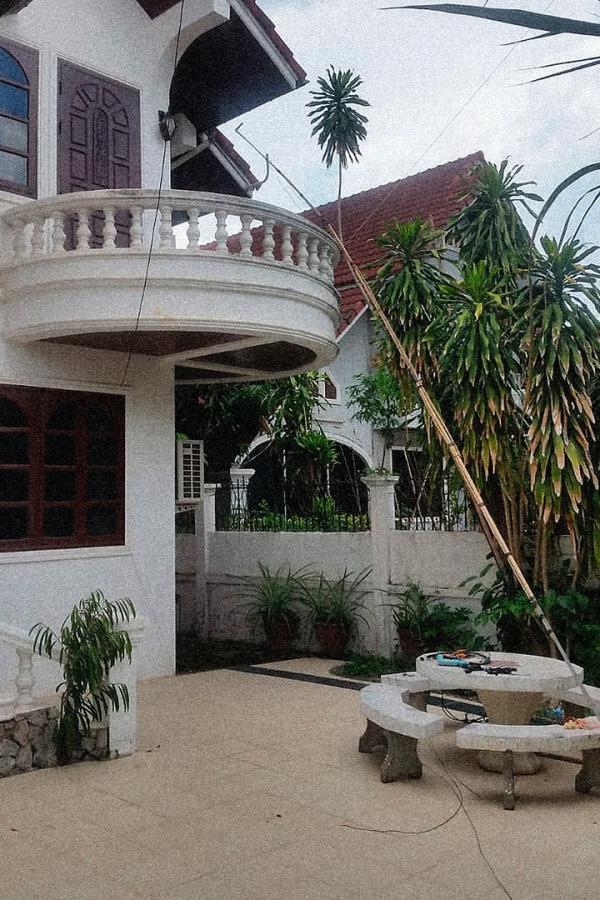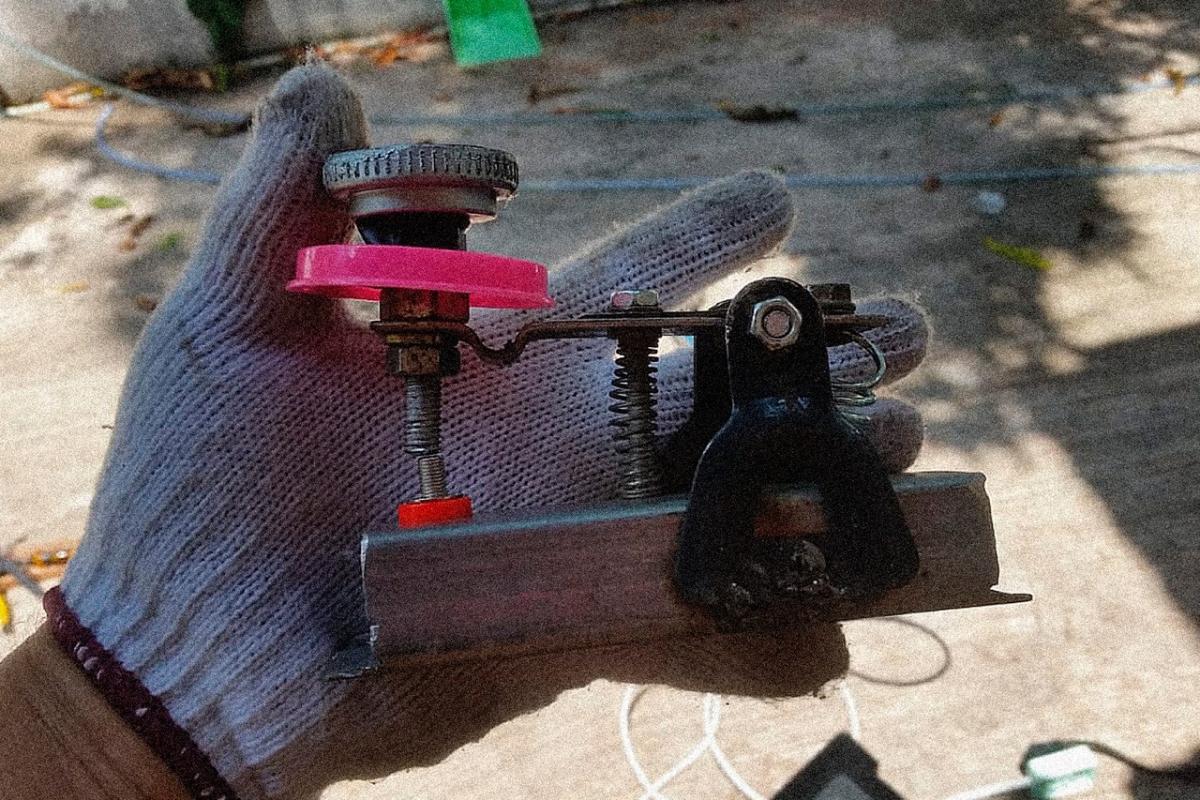 XW2DX home made CW key, Laos.
XW2DX. Where is Laos located. Map.
XW2DX Laos. Sunrise 12-05-2023 at 23:29 GMT sunset at 10:31 GMT