Imam, YB4IR will be active from Banda Neira Island, Banda Islands (IOTA OC-157) 23- 26 December 2014 as YB4IR/8.
He will operate on 40-10m CW, SSB, RTTY.
QSL home call, OQRS, LOTW.
The spice island of Banda Neira
Banda Neira is also referred to as Banda Naira and it is actually a volcanic island that forms a part of the Banda archipelago within the province of Maluku, Indonesia. The islands are also referred to as Spice Islands especially for their popularity in the ancient times. They are well covered with tropical evergreens that are aromatic and tow high. Myristica trees are an indigenous species which are found in the island and they are actually a great source of the very rare spices called mace and nutmeg.
Getting into Banda Island
If you want a quick way to get into the Banda islands is to make your way through Patimura Island which is located in the island of Ambon. This is some 36 kilometers from the city of Ambon. The airport is meant for domestic flights only and available flights for areas such as Kupang, Makassar, Surabaya and Jakarta can be accessed here. It is possible to charter a plane from Ambon to BandaNeira or make use of the occasional merpati flights. These are rather sporadic.
Things to engage in while in Banda Neira Island
Banda Neira is one of the very few islands that are really rich in landscape and exotic wildlife. It offers some really spectacular spots ideal for diving and some exquisite coloured corals where you find all sorts of sea creatures. This is a place where history is deep and there are centuries and centuries of it. The history as tremendous as it is also quite tragic. There are stories of war and wealth. The remnants found here are able to tell tales of the things already passed. There is no end to the areas that are suitable for exploration and viewing and one is bound to have a really fantastic time on the island.
Attractions to look out for in Banda Neira Island
Banda Neira is an island that has got a lot to offer. There are so many attractions here as you will notice. The main ones include: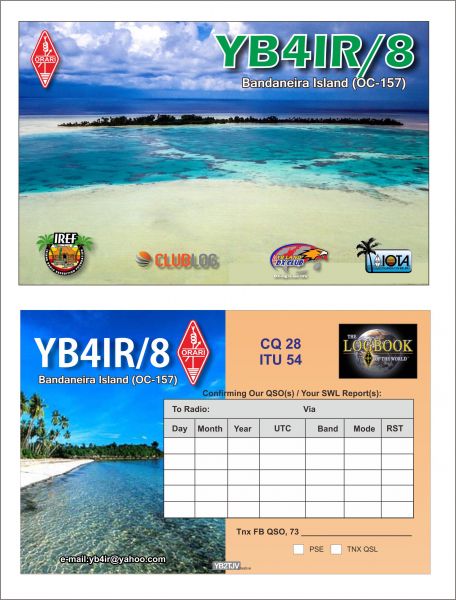 Benteng Belgica
This is the main sight and it is actually a Dutch fort which has been restored. It is situated on a hill over the town and from here you can see the neighboring islands. It is one of those places where you can take walks around and climb the bastions. Here, avisitor's book is set up for signing and donations are also quite common.
Benteng Nassau
This is another fort whichis below Belgica and has been able to remain in its original form. There is a local shortcut that is very much frequented here and goes across it. Here you can see some ruinous and crumbling relics and it gives you the feeling of freedom.
Old church
With the colonial building son Banda, this is by far the one that was the jewel amongst them all. It was actually used to grace the guidebooks and postcards that were used to advertise the place. Today however, the church has been greatly vandalized especially in the year 1999 when there was a conflict. The Christian population that lived here was expelled entirely up to date. There are rumors of its restoration when funds are availed.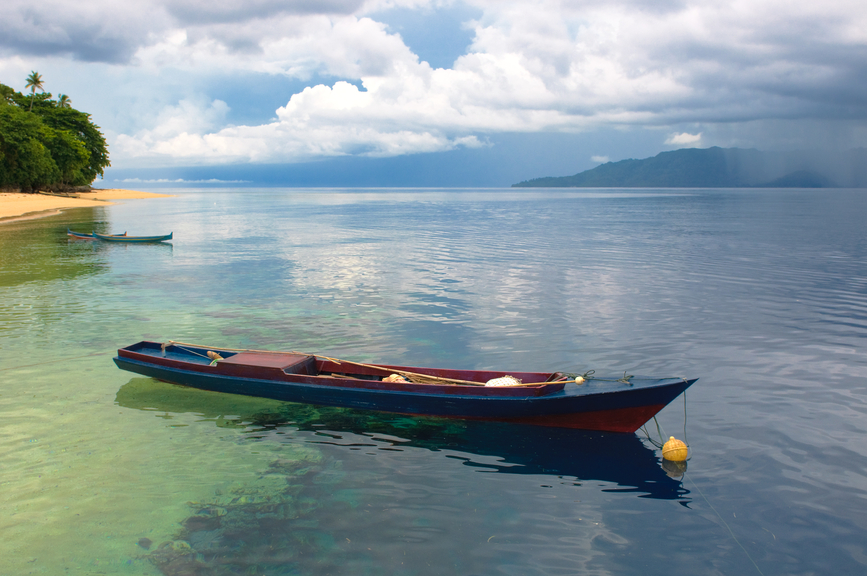 Tombstone floor
The old church is a sad sight today but when you venture inside, there is a lot to see and the most outstanding thing is the old tombstones that actually make the floor. Here you get to appreciate the number of centuries the Dutchtombstones have actually been able to withstand.
The Hatta mosque
This is not too popular with tourists but it is an important place for locals. The mosque is white and stands right opposite the harbor. It is one of the places that a visitor may find quite interesting to visit.
The Chinese temple
To add to the listof places of worship that attract tourists is the Chinese temple. Even though it is small, it is very pretty and old and it lies in jalan pasar. This place is usually locked but a key is accessible.
Other places of interest include:
VOC governor's residence
Bust of king William III
Kora-Kora sheds
Heritage and cultural institute of Banda Neira
Rumah Budaya
Syahirs residence and other residences
The local jail
Fish pond that has sharks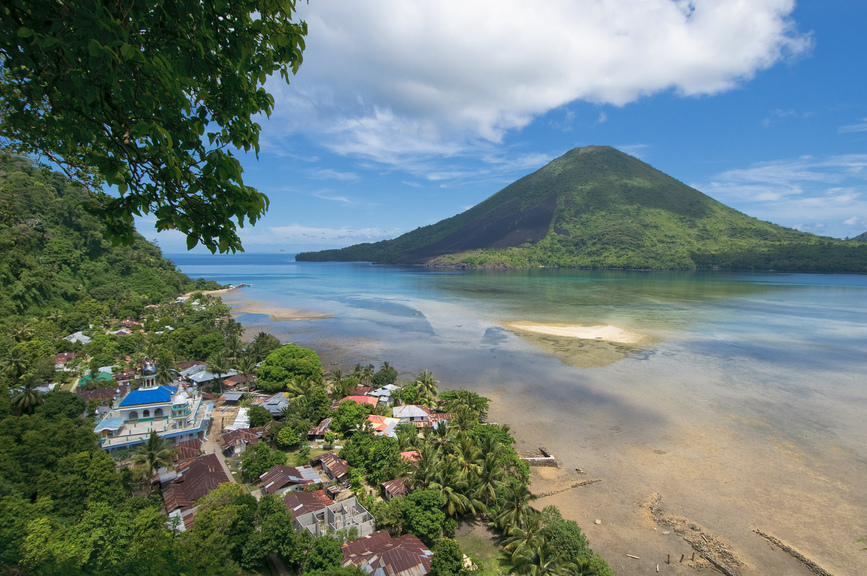 More about Banda Neira
The island is quaint and beautiful which is one of the defining things about the little island. There are relics of all shapes and sizes especially from colonial era. There are colonial homes, cannons and forts all over which makes everything quite interesting. In some pretty
From Banda Neira, you can be able to enjoy the views of other islands that are surrounding and you can also find some awesome spots for snorkeling. There are facilities here that you can utilize so as to really explore the archipelago. The feature that it possesses has actually made it to stand out when compared to other islands. It is also quite remote and this in a way moderates the visitors. It is the ideal destination for people who are seeking total hideaways as you will have a lot of time to yourself.
Antiques, crafts and local sweets
The handicrafts that are created in Banda are not really notable but there are those that are from Tanimbarese and Ambonese like woodcarvings and clove figures that can be sold to the tourists. There are also very many antiques to choose from.
The most typical sweet is the dried nutmeg fruit. It is very delicious and can be accessed at a cheap price in BandaNeira. They are not accessible in some areas and so if you do happen to really like them, you can actually stock up.
Nutmeg jam and dried kenari sweets are also quite common.
There are lost that can be experienced here. There are attractions, some off track activities, great areas for shopping, attractive local culture and cuisines andsome pretty awesome accommodation options. While here, you may take time to find two very interesting books that can be hard to locate elsewhere. These are: history of Banda and Ternate and Tidore. They top up the whole experience.
Video Banda Neira Island Banda Islands