YB8RW and YB8OUN will be active from Banggai Island, Banggai arhipelago (IOTA OC-208) 18-22 November 2014 as YB8RW/P and YB8OUN/P.
They will operate on HF bands.
QSL via YB8RW.
Banggai Islands-perfect paradise location for your vacation
Banggai island is part of Banggai group of islands that are located on far East of Indonesian province called Central Sulawesi. Banggai islands are since recently a regency, as they got their regency after diving already existing Banggai regency on one that is located on Sulawesi mainland (with capital Luwuk), and newly formed Banggai island regency that contains just islands, with Banggai city as capital. This island group contains 12 districts with total of 110.000 inhabitants.
How to get to Banggai island?
In order to get to this paradise island, you will first fly from Jakarta or Surabaya onto Sulawesi mainland and than toward Banggai by a ship or a boat. To achieve Bangkep need to use different types of transport.
Banggai island is divinely beautiful natural jewel, still not quite discovered by massive tourism. Due to it, you can enjoy in perfectly secluded and serene holidays on this beautiful and peaceful island that contains variety of natural beautiful for every taste: there are hills and mountains for hiking, and there are also long white sandy beaches for lazy days of sunbathing.
If you decide to discover island geography, you will be amazed by inland lush rainforest beauty, consisting of palms trees and coconuts.
On the west coast of Banggai Island, there is a small manufacture of pearls. On the other side of island, you can enjoy diving in crystal clear waters that are abundant in tropical fishes that swim along coral reefs.
Banggai island is beautifully natural, because it is still quite wild and natural. It is amazing location for activities such as diving, swimming and walking around sightseeing. While diving, you can even encounter whales.
Natural beauties of Banggai are amazing, but one must be aware that accommodation on Banggai is still quite basic, due to undeveloped tourism. If you actually want to blend in and enjoy in local spirit as it is, you can rent a house from one of locals (if you first get a permission from village chief for it) To discover archipelago, you can rent a boat in every village.

Peling Island is the largest within Banggai island group. It covers 2340 square kilometers and provides numerous beautiful seaside spots to enjoy on. If you visit Peling Island while here, make sure to stop by Sabang Beach in Sulawesi, where sea water is so crystal clear that you can't determine if its sapphire-blue or emerald-green. Coast line is framed with endless palm trees, that provide lovely shade along white, sandy beach. Ships and small boats will take you onto discovery trips from every village, but for tourists is easiest to organize snorkelling and diving trips with help of Maleo Cottages that is right next to Luwuk.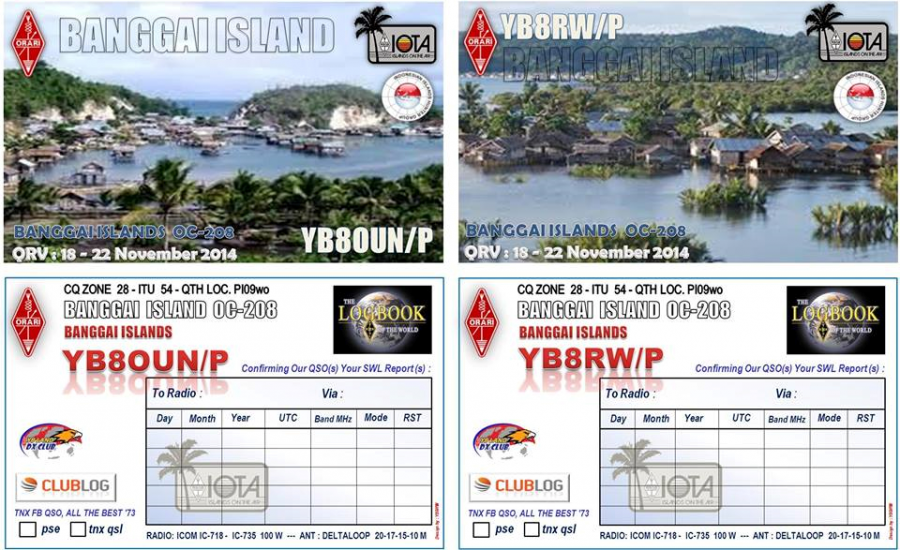 Diving around Banggai islands
In crystal clear waters around Banggai island, you can get a glimpse of unique Banggai cardinal fish, that is endemic species with large mouth, present only in this region.
When you are on Banggai you can either enjoy on the white, sandy beach, swimming and lazily sun-bathing, or you can get snorkelling equipment and dive to discover rich underwater world. You will swim next to numerous beautifully charming sea stars, ranging in colors that so innocently unaware of human you can touch them.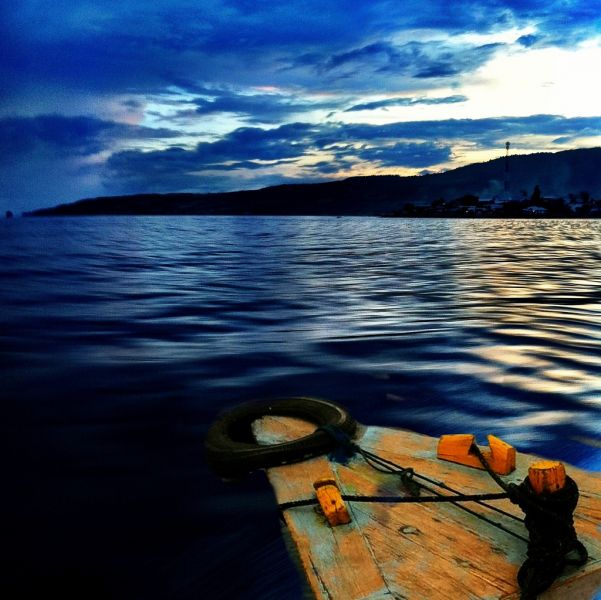 Next to the Sabang Beach there is also natural swimming pool that is being filled from surrounding inland springs, and locals call it Fountain Luwuk Panenteng.
Banggai islands are not known tourist destination, but sea world around it is very interesting to explore. For example, Bay of Tomini that is situated in the middle of Sulawesi, within the Togian islands is a remote and isolated area with amazing sea life of coral reef, which includes some endemic species and numerous, colorful fish species. There is an incredible amount of red tooth triggerfish, yellow-blue snappers, enormous groups of blue grouper and fusseliers and they are swimming all around you! Togian islands are not on usual diving routes for tourist that do happen to dive in the archipelago, so there are numerous diving sites that are just waiting to be discovered for the first time. When you go to Togian islands, you can also add to it another diving experience in Gorontalo. In Togian island and Malingi there is big barrier reef that cover area of approximately 165 kilometers, including even a shallow lagoon where you can find spots with 100 meters depth. On the north of Kadidiri island there ar few are great diving locations, all settled on the outer side of already mentioned barrier reef. The dive locations are very close to each other: Lost Reef, Nursery Rock, Gap, Kota Wall, Crack, Batu Gila, Shark Rock, Labyrinth, Dominic Rock, Taipi. The Labyrinth, Crack and Dominic Rock are deeper dives that are more appropriate for experienced divers, so it is recommended to go elsewhere if this is your first diving experience.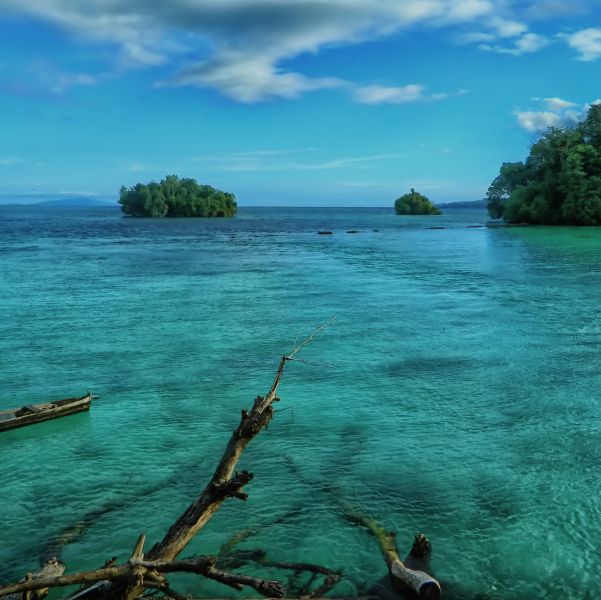 The rainy season on Togian islands is between April to July and November to December, and for the Banggai islands from March to August. Temperature of the sea is always from 29° C to 33°C.
Most of the diving locations are on coral walls or slopes. On some diving spots there is current present, but majority of diving locations are completely serene and are for easy diving. Make sure to follow water depth, because clear waters here can easily trick you into going deeper then you should. Around Banggai islands waters have visibility of approximately 20-30 meters, with visibility declining only where there are mangrove areas.
When you finish your dive, return to your accommodation and go for a breezy walk. Enjoy in meeting and getting to know locals and their calm, serene everyday life. There is no better way to spend calm and cool vacation in an island that is still heaven on Earth, undiscovered by tourist agencies and endless number of tourists.
Video Banggai Island Banggai Archipelago