Yves, HB9AOF will be active from Guadeloupe Island until 14 November 2014 as FG/HB9AOF.
He will operate on 20,15,10m.
QSL via home call.
Guadeloupe Island-attractive mixture of different cultures within picturesque Carribean scenery
General info
Gaudeloupe is small group of Antilles islands in Carribean sea. It is located aproximatelly 600 kilometers north of South America coast and 600 kilometers east of Dominican Republic. In past it was known as Karukera, meaning "island with beautiful waters". It is overseas dapartments of France. It covers 207 square kilometers and is surrounded with deep sea water (100 to 1000 meters deep) that is crystal clear. The highest point on island is innactive volcano, 1370 meters above sea level. It has beautiful and lively underwater life; it is home for fur seal, elephant seal and big white shark. Since 1923, waters around Guadeluope are protected nature reservate.
First inhabitants on Guadeloupe were American Indians of Arawaks tribe, who came on island in 300 BC and primarily lived of agriculture and fishing. France colonized island in 1635, and brought people from Africa on it to work on big plantations of sugar cane that was main economic resource of Guadeloupe. Island was continuous source of conflict and overtaking battles between France and Britan. Finally, in 1815 it was assigned to France. Slavery on island was abolished in 1848. Guadeloupe became overseas department of France in March 1946.
Guadeloupeis independent administrative region and overseas department of France with prefecture in Basse-Terrei. Guadeloupe is one of 7 ultra-perrifery regions of EU.
Guadeloupe has 5 islands: Grande Terre, Basse Terre, Les Saintes, La Desirade and Marie Galante. There is also island St. Bartholomei on north and french part of an island Saint Martine that also belong to Guadeloupe. Basse Terre is the largest, covering 848 square kilometers, with mainly volcanic grounds, while Grande Terre covers 588 square kilometers and has hills and lowlands.
Guadeloupe economy relies on agriculture, tourism and small industry. More than 50% of export is banana export. Industry primarily manufactures sugar and rum.
People on Guadeloupe speak four languages, official being French. Other languages in use are Guadeloupe Creole French, Haitian Creole and English. Guadeloupe culture is mixture of european, indian, african, south-american and syrian-lebanese culture.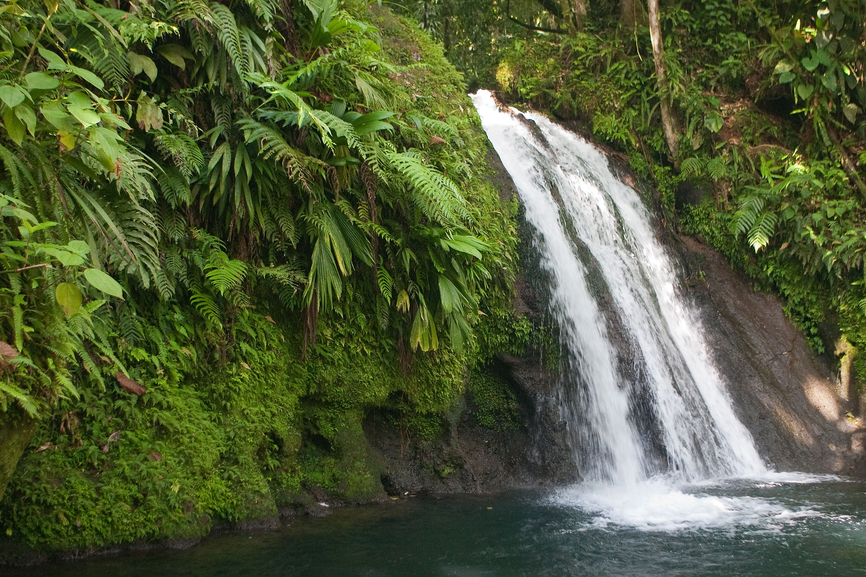 Museums, architesture, markets...that's all Pointe-à-Pitre
Pointe-à-Pitre is located in the middle of two main islands in Guadeloupe- Grande Terre and Basse Terre. Today this is developed, cosmopolitan city that has a brand new cruising terminal. Real city development began as early as in 18th century, when English started building it. Point-à-Pitre became economic center of the island; it is bustling with interesting museums, public buildings, markets and historic old port. Today Pointe-a-Pitre is popular starting point for cruising around Carribean and Antillesthat offer excellent combination of sightseeing around historic locations and relaxation on sandy beaches. Don't miss sunbathing on perfect white sandy beaches or visiting amazingly beautiful national parks. Just choose one among many options of excursions and get the best of Pointe a Pitre.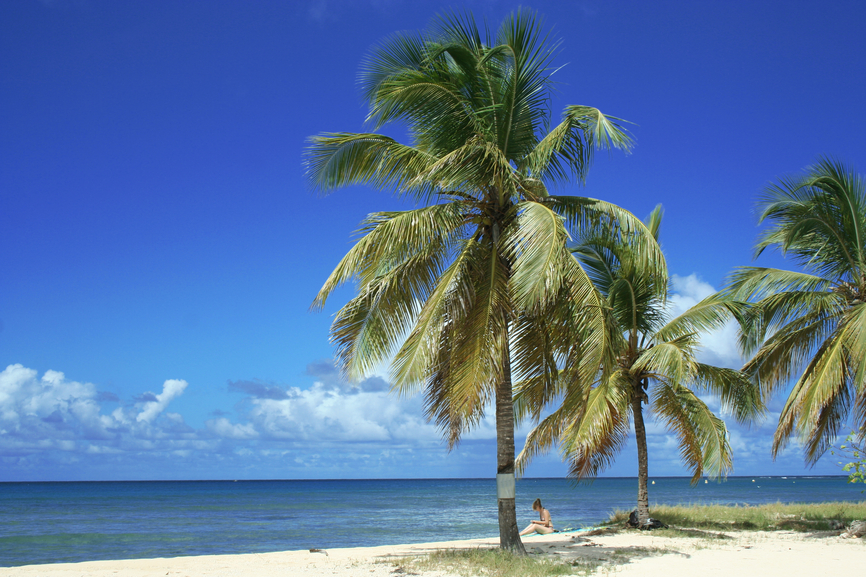 Guadeloupe National Park
Guadeloupe National Parkis located on Basse Terre island, and it attracts over 1 million tourists annually. National park covers more than three hundred kilometers of walking paths, volcano of La Soufriere that is 1467 meters above sea level and a wide variety of natural life, both floral and animal. Let's just mention that here one can enjoy a sight of over 100 different orchid species and 11 different bat species. People who enjoy in birdwatching have opportunity to get a peak onto rare species such as pearly-eyed thrasher,black woodpecker and even Antillean pewee.
A good way to discover National park is through the Route de la Traversée. This is picturesque highway going by the coast and throught the lush rainforrest of admirable mahogany trees, huge ferns as well as lush bamboo. All down this route, tourists can stop for a moment and enjoy nature on many lookouts and picnic spots. You will stand in awe in front of waterfalls in the jungle. Many tourists stop for a refreshing swimming in cool waters of also stop for a cooling swim at Cascade aux Ecrevisses, natural pond that is filled by pretty little waterfall.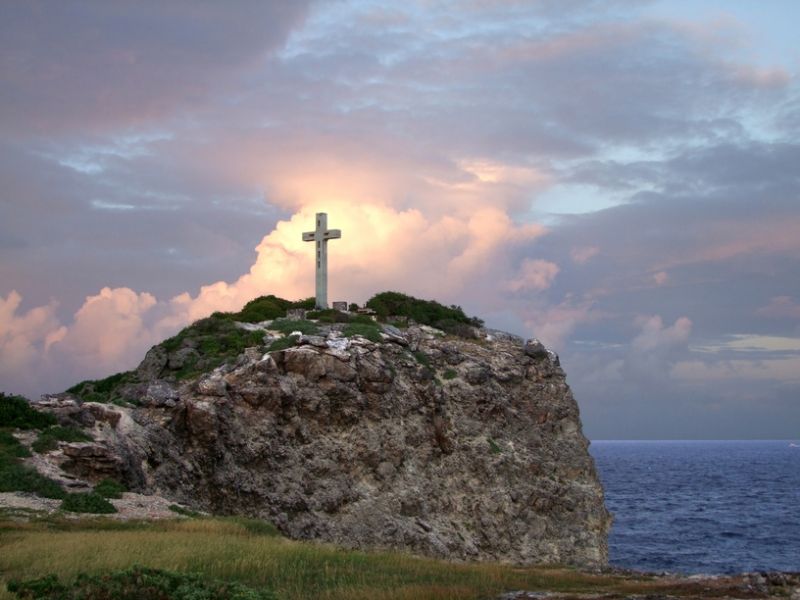 Cage diving with Big White Sharks on Guadeloupe
If you are adrenaline "junkie", diving with Big White is sure way to satisfy any such desire you may have. There are several places that offer such entertainment, but Guadeloupe is very conveniently placed to get there in no time and jump into sea to swim with sharks. For example, leave Ensenada, Mexico, hop onto Solmar V boat and you are getting instant access to big predator tour. In cooperation with Great White adventure, Somar V offers tourist possibility to enjoy in liveaboard diving, so you have an amazing opportunity to feel adrenaline rush when big white sweeps your safe cage. Solmar V can take up to 22 adventures on this hot journey, but optimum number is 16 who will fully enjoy diving in groups of four in two cages.
When you are in a cage under the water, even with the great visibilčity of up to 100 meters, ti will seem as this amazing, huge shark is showing out of nowhere. It will swim directly toward you and turn away just a meter away from cage-leaving you wonder who is watching who?!

Cage diving with big white is always scary at first, especially because you know that you are at its field. Ranging from metar and half to 5 meters in length, you can even be so lucky that you will be surrounded by few of them while you are under the water in a cage.
Everybody should enjoy Great White Shark diving at least once in a lifetime. This is amazing opportunity to experience strength and power of one animals that are most wrongly interpreted and treated by humans. Cage diving gives you a real perspective, especially when you consider that more than 100 million sharks are being killed annually for their fins.
The best time for cage diving with sharks on Guadeloupe is from August to October. This is time of year when water temperature is around 65 ˚ F-70 ˚ F, and air temperature is around 70 ˚ F-80 ˚ F. Groups rotate in and out water every hour, so you will have to be equipped with drysuit or diving suit at least 7 milimeters thick. Gloves, booties and hub engine are also good idea.
In order to go cage diving, you must be certified for diving.
Video Guadeloupe Island