Dan YO9FNP and Mihai YO9BPX will be active from Insula Fericirii, IOTA EU-191, 6 - 10 September 2016 as YO9KXF/P.
They will operate on HF Bands.
QSL via YO9FNP direct.
Ads for direct QSL:
DAN - LUCIAN RABINCA, STR PROF STELICA BERECHET NR 23 DAIA, RO-087070, JUD. GIURGIU, Romania.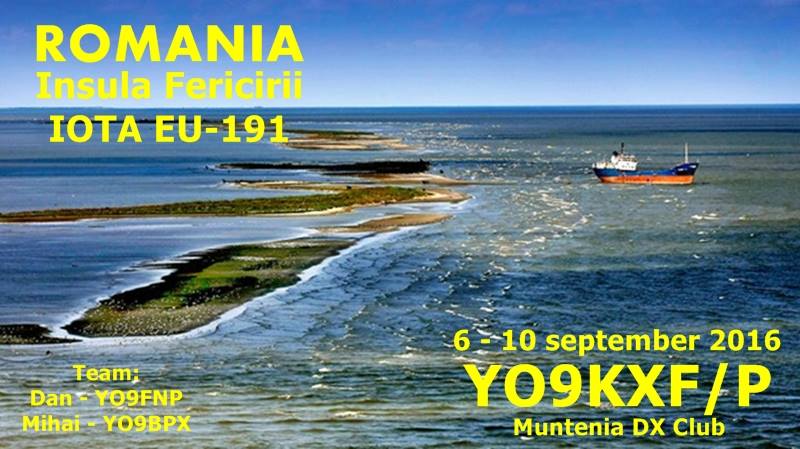 Insula Fericirii YO9KXF/P IOTA EU - 191.