Barichek, YU7CM will be active from Albania in CQ WW DX CW Contest 29- 30 November 2014 as ZA/YU7CM.
He will operate in SOSB 80 HP category.
QSL via home call.
Albania, Blooming Naturally after Bondage from Communism
Rich in natural sceneries, blessed with enchanting spots Albania is yet to be fully discovered and its perfection is still on process. Mysterious by its unspoilt beauty, and its antique Aboriginal heritage of European history made Albania one of the most unique getaway of Eastern Europe. Intrigued why it took two decades to bloom as tourist destination after bondage from the brutal struggle of communism in the year 1991, now it has emerged gradually to cope up with the rest of the beautiful peninsula. The freedom paved its way to rise and be proud of its unique attractions, devastating mountain scenery, growing capital in Tirana, and ravishing beaches of Mediterranean.
A Peep to its Geography
A part of the Balkan Peninsula located at the southeastern Europe comprising of landmass of 28,748 square kilometers is a flourishing Albania. Enveloped with Montenegro and Kosovo to the north and northeast, Greece at the south and Macedonia to the east. Coast to the west that connects with Ionian and Adriatic Seas but detached from Italy through the Strait of Otranto. Residents live mostly in the coastal plain and south-central lowlands. Visible of Albania is mountainous areas with Mount Korab as its highest peak with 2,753m. It has any rivers coming from high mountains and it benefits the country to generate hydro-electricity. Caves have been developed as a result of geological activity and erosion. Also, Adriatic coast is a low-lying area with huge protected bays utilized as harbors since ancient history. These are the significant lakes in Albania:
Lake Shkodra- the largest lake in Balkans
Lake Ohrid- situated between Macedonia and Albania where numbers of tourist spots are stationed like Lini, Pojska, Pogradec, Tushemisht, and Drilon.
Prespa Lake- positioned above Lake Ohrid, praised and known for its solitude and alluring landscapes. There's a great populace of Dalmatians and white pelicans in this lake because it is conducive for breeding.
One third of Albania's territory is forested area and abundant in flora where about 3,000 different species of plants multiply and it's a good source for medicinal projects. It is also an abode to varieties of animals such as bears, chamois, wild boars and wolves.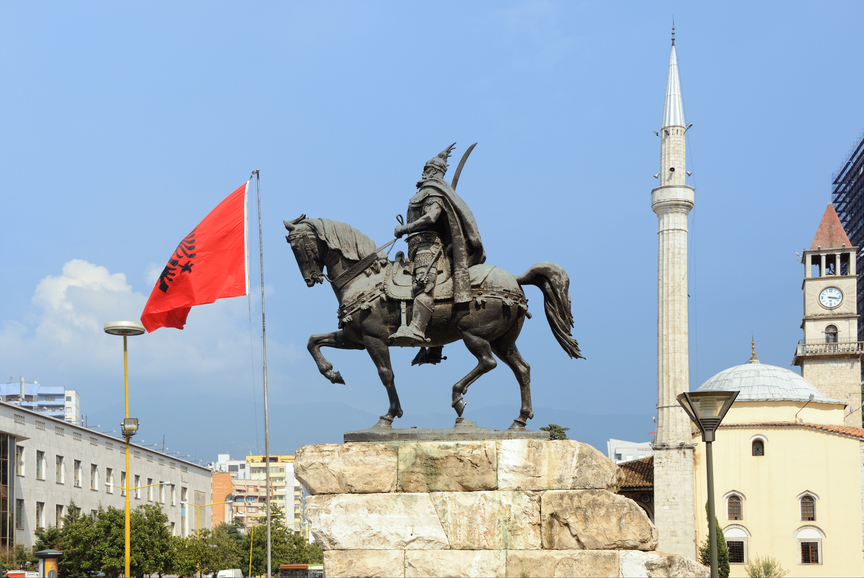 The People Called Albanians and their Economy
Albanians have a unique trait of hospitality. They are friendly, accommodating and treat even foreigners as "neighbors", and they would say it's a Mediterranean love. That's why if you visit Albania you are assured of their warmth welcome and your stay is safe and secured. After their evolution from communism, economy have risen to the fullest, concentrating especially on infrastructure. Albania is a mountainous country and the abrupt increase of population there were not enough space for farming, though agriculture is common to many they had to thrive from it. Their transformation to freedom gave them a break to become free-market economy and European Union is their major trading partner. Tourism is emerging rapidly making its way to economic growth and expansion. Stress-free way on the roads are now accessible for tourists to navigate the beautiful sceneries and experience the warmth characteristic of Albanians.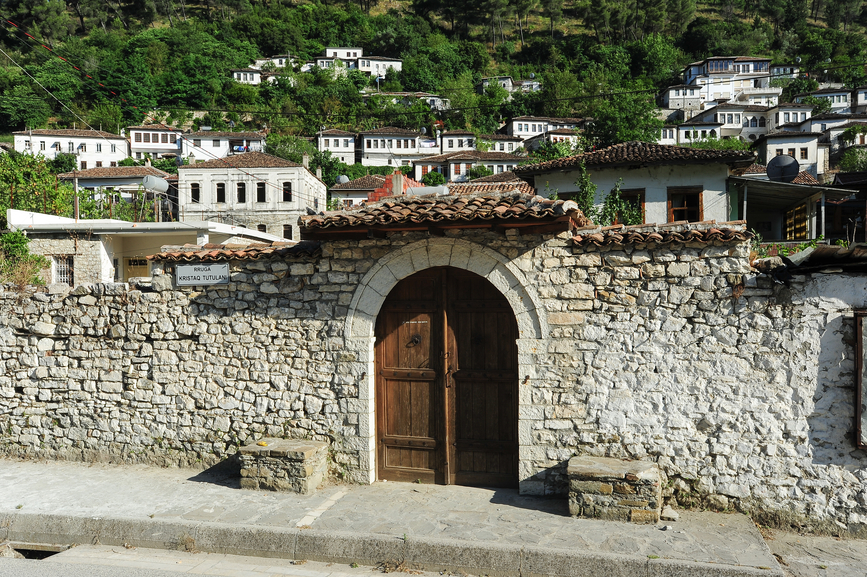 Food, Feasts, and Beliefs
Reminiscing the old days of Stalinist despotism, dire poverty is obvious in all Albanians. Basic staples, bread, yogurt, rice and beans were just enough for their daily food, but after that half century of scarcity, food and meat are now overflowing in all markets. They are exceptionally liberal and friendly that they entertain visitor's meal as feasts with much amount of meat. They love and enjoy feasting and they would spend so much for food to the extent of slaughtering animals and roast as part of their celebration. These are the Feasts and Religious holidays they observe and some with celebrations:
Saint Athanasius on 18 January
Saint Michael on 29 September
Saint Nicholas on 6 December
Christian feast days of Saint Basil on 1 January
Christmas on 25 December
Saint George on 23 April and 6 May
Muslim celebration of Great Bayram
During the reign of communism, all religion are dissolved and public practice of worship and beliefs is strictly prohibited. But that was totally abolished during the collapse of the regime on December 1990. There is no declared national religion in Albania to identify them as people but these are the existing religious sects: Greek Orthodoxy, Islam and Roman Catholicism, with Muslim prominently comprises 70 percent.
As part of their ritual, Orthodox in part of south-eastern Albania eat "qumeshtor" prior to Lent season. This is a custard menu made of flour, milk and eggs. "Dita e Veres" also is observed as annual spring celebration in Central/Albania on March 14 and women on surrounding suburb and in Elbasan bake a "ballakum Elbasani, a sweet cake. A 10 day Fasting also is observed in members of Islamic Bektashi group and would prepare ashura/(pudding), made also of cracked wheat, crushed nuts and sugar, dried fruit, cinnamon to mark the end of their fasting.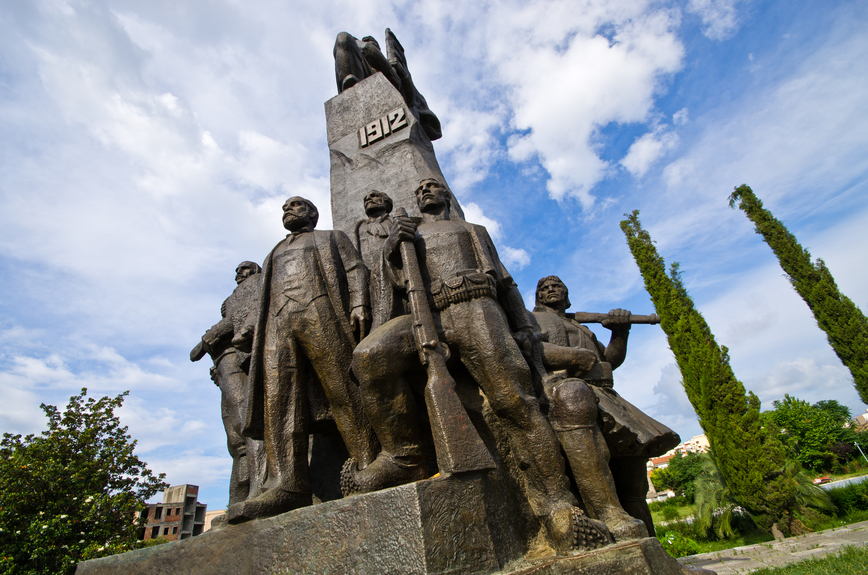 Marriages and Affinities
Weddings in Albania are well celebrated and taken seriously and legally restricted only to heterosexual couples. The couples are often paired by parental selection at an early age. Traditionally, town mates, neighboring villages, and relatives even from far places are being invited for the celebration and this could last for days. They also believe in fullmoon as the proper day of wedding to guarantee offspring. Albanian women are known to be faithful to their husbands and they consider adultery as theft since wife is the sole property of the husband. Thus guilty of it shall be punished under law. Monogamy was decreed as holy and it's a rule but in some regions polygamous marriage was practiced especially if the wife could not bear a son. Though times have changed and so morality does. Premarital sex and extramarital sex is now prevalent and uncontrollable giving way to increase of illegitimacy rate. Divorce is now an ordinary paradox.
Where To Go in Albania
Tirana- lively, colorful metropolis capital of Albania
Et'hem Bey Mosque
Berat- south central Albania
·National Museum of History- country's largest museum
·Skanderbeg Square
Berat Castle
Majah Harapit
Maja e Shenikut
Buthrotum Archeological site
Durres City
Maje e Thate peak ( and many more…)
Video Albania