Dale, N3BNA and Ricardo, PY2PT will be active from Haiti in CQ WW DX CW Contest 29 - 30 November 2014 as 4V1JR in M/S Category.
Before and after contest they will operate as HH2/N3BNA and HH2/PY2PT.
QSL info:
4V1JR via W3HNK.
HH2/PY2PT via PY2PT.
HH2/N3BNA via N3BNA.
Haiti – a different place to explore!
Haiti or officially known as Republic of Haiti is a Caribbean country. In French it is called 'The Pearl of the Antilles' as it is a real natural beauty. Haiti is the most mountainous country of Caribbean and 2nd highest populous nation of Caribbean.
After independence in 1804, Haiti became the first independent nation of Latin America. This is the only nation of the world that came in to being as a result of slave revolution.
Environment of Haiti:
About 50 years ago 60% of Haiti was covered with forests. But today less than 1% of the county is left with forests and this deforestation has caused many disasters and severe flooding in the country. In 2004, 3000 people killed by floods on the southern border with Dominican Republic.
Deforestation has also caused much of the soil released from the upper catchments. Many of the rivers have also become unstable with inadequate flows.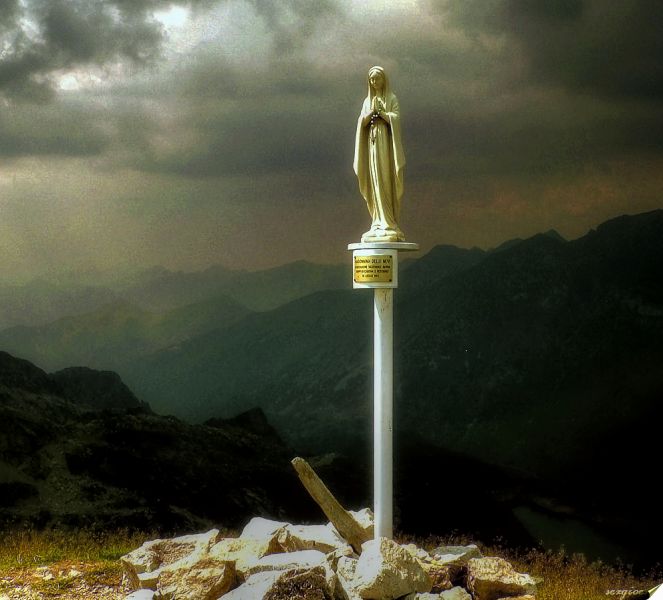 Flora:
In the year 1925 Haiti had been lush with 60% original forests that used to cover its plains as well as mountainous regions. But the residents of the country started cut down the forests mainly for fuel purposes and now according to an estimate 98 % of the natural forests have been chopped off.
Language:
Haiti has two official languages, French and Haitian Creole. French is spoken by 40% of Haitians. It is the language of press and administratively authorized language. It is the language of educated Haitians as well as medium of instruction in schools. It is used in business sector, weddings, graduations and church masses. Haitian Creole is recently became standardized and it is spoken in all over the Haiti.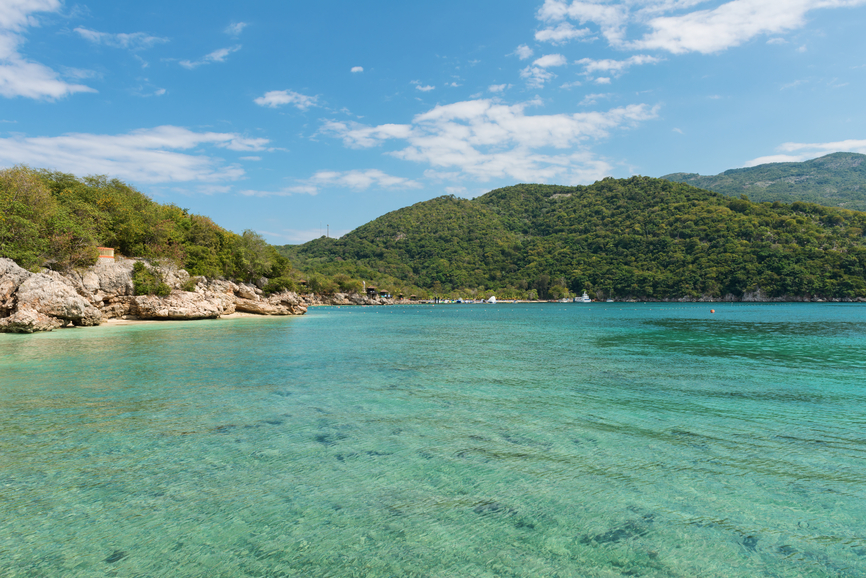 Currency:
The national currency of Haiti is Haitian Gourde (HTG). American dollar is also acceptable in Haiti especially in business community; gourds are also preferred in certain places such as outdoor markets. The exchange rate of dollar is 1 US $ against 5 gourdes.
Religion:
According to 2015 CIA Fatbook about 80% of the Haiti population is Catholic where as 16 % are Protestants. Other sources suggest Protestants population greater than other sects.
Minority religions include Islam, Judaism, Baha'i Faith and Buddhism.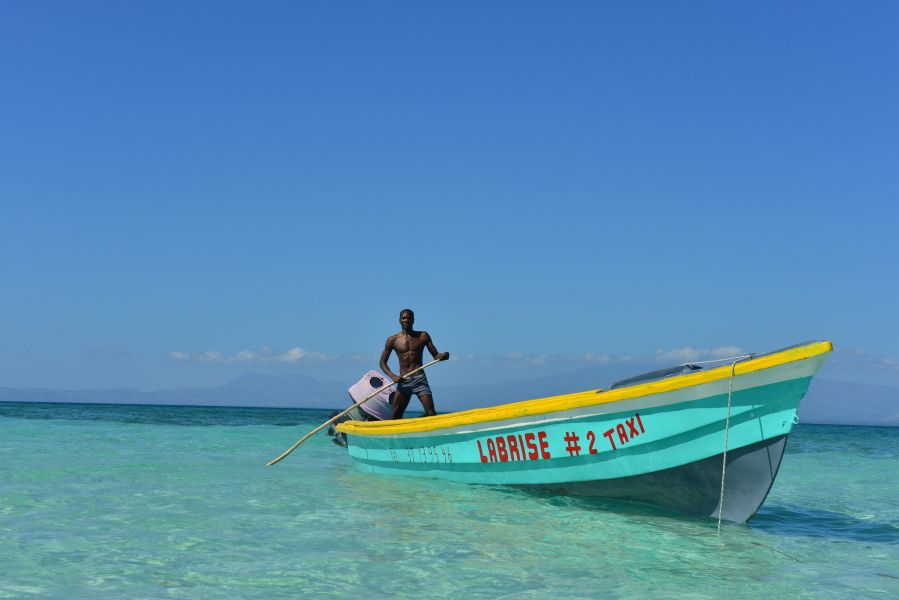 Capital and large cities of Haiti:
The capital of Haiti is Port au Prince. It is also the city with largest population of about 1,234,742. Other big cities of Haiti are Carrefour, Delmas, Peyionville, Jacmel, Cap-Haitien, Leogane, Les Cayes and Petit-Goava.
Politics and Government:
In Haiti president is the head of the state who is elected directly by popular elections. President elects the prime minister who is head of the government. President and prime minister both run the government together. Therefore the government is semi-presidential republic.
Military:
Ministry of the defense is the main body of the armed forces of the country. The present defense force of Haiti is Haitian National Police, highly trained and works alongside Haitian Coast Guard.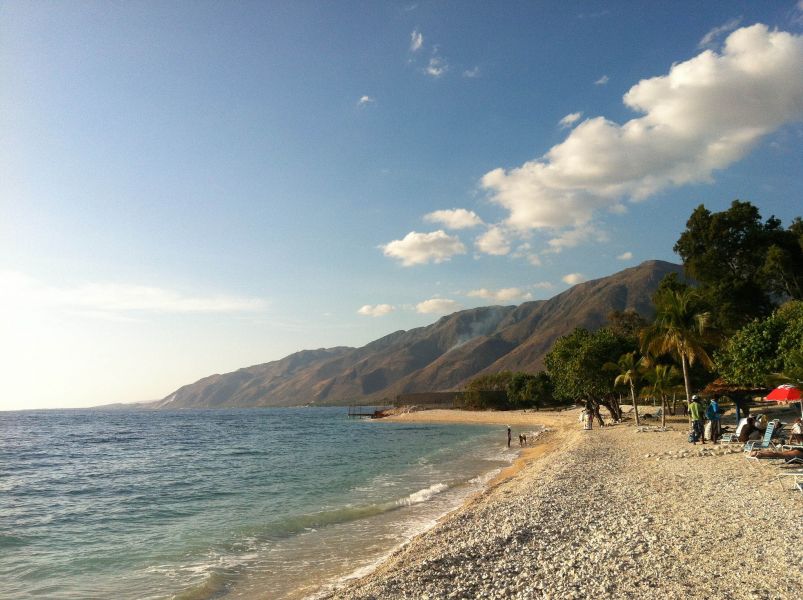 Economy:
In 2010 United Nations Human Development Index, Haiti was ranked 145 out of 182 countries as its 57% of its population is deprived of at least 3 of the HDI's poverty measures. In 2010 Haiti's GDP per capita income was 1200 US$ and remain unchanged. But the PPP GDP fell 8% in the same year.
Trade:
In 2011 Haiti faced a huge deficit of $3 billion or 41 % of GDP. Trade deficit in September 2014 was recorded as $226.27 million.
Foreign aid:
About 30 to 40 % of the government budget is made up through foreign aid. US is the biggest donor to Haiti followed by Canada and European Union. In the year 2010 US president pledged for $1.15 billion in assistance, following the earthquake.
Energy:
In the land of Haiti or in the Gulf of Goava, there found no hydrocarbon resources. Therefore Haiti has to depend on imports of petroleum and petroleum products.
Agriculture:
Though Haiti is an agrarian country yet it has to depend on other countries to fulfill its food requirements. Local agricultural products of the country include beans, corns, cassava, peanuts, pistachio, sweet potatoes, bananas, millet, sugar cane and pigeon peas.
It imports half of its food from other countries including rice which is imported 80 %. There are some major exports of Haiti like mangoes, coffee, Mahogany, cacao, papayas, nuts, watercress and spinach. Agriculture contributes 6 % of all the exports.
Culture:
Haiti culture is a wonderful blend of French, African and Spanish influence. It has also some mixture of indigenous Taino culture. The customs of the country are also a mixture of cultural beliefs that are included from several ethnic groups that inhabited the Hispaniola's island.
Haitian culture is very much depicted through its paintings, literature and music. Many museums and galleries in France and US have exhibited the art of well-known artists come out of Haiti.
Tourism:
The tourism industry is going well in this area as in 2012 the number of tourists were recorded as 950,000; most of them arrived through cruise ships and the income generated through this industry was estimated as $200 million. Several 5 star and 4 star hotels are being opened of the tourists.
The most popular carnival in the Caribbean is known as Haitian Carnival. In order to decentralize the country it was decided to stage the carnival outside the capital city. Another important carnival is Jacmel Carnival which is usually held in February or March.
Education:
Literacy rate of Haiti is 52.9 %. The education system relies upon French system in Haiti. Haiti has about 15,200 primary schools of which non-public schools are 90%. The enrollment rate is 67 % in the primary schools out of which only 30 % reach to grade 6. It has also University of Haiti, Brown University, law schools and medical schools for higher education.
Health:
The people of Haiti are mostly at high risk of infectious diseases. Food and water – borne diseases are very common. They lack clean running water. Poor sanitary system and shortage of health facilities has increased the death rate which is 55 deaths per 1000 live births.
Video Haiti