ZF1A Team will be active from Cayman Islands, IOTA NA - 016, in CQ WW DX SSB Contest, 28 - 29 October 2023.
Team - N6MJ, NN1C, W9KKN, K6JO, K8PGJ, JH1NBN, K7ZO.
Recent DX Spots ZF1A
ZF1A Log search They will operate in Multi Two Category.
QSL via LOTW, ClubLog OQRS.
Cayman Islands
Cayman Islands are a beautiful place to visit and to enjoy the lush landscape indeed. It is a diverse area where you can find a combination of British and American touch or lifestyle. It is one the most popular and top favorite vacation spots where tourists come to enjoy water sports and beaches respectively.
Geographical Location
The Cayman Islands are located in the western Caribbean Sea and belong to the massive underwater ridge called Cayman Ridge. This ridge flanks the 6000 meters Cayman Trough which is situated 6 kilometers in the south. These islands border Quintana Roo, Yucatan Mexico, Mexico, western part of Jamaica and southern part of Cuba as well.
Climate
The climate of Cayman Islands is tropical marine which stays warm and rains occur during the summer season. There can be dry winter months from November to April as well.
Getting in and around
People can visit Cayman Islands through sea by boarding a cruise ship between Monday and Saturday from George Town. They can enjoy diving, snorkeling and duty-free shopping to make a memorable trip indeed. Or else they can lounge in the nearby Seven Mile Beach respectively.
The cruises stay in Cayman Islands as long as two weeks. People who enter the islands by private yacht need to display a red ensign version of the Cayman flag and notify the port authority present in George Town to undergo immigration and custom clearance as well.
All visitors need to have a valid passport and a return ticket for the stay in the Cayman Islands. You can board a flight to the islands by different airlines. Owen Roberts International is located 1.5 miles east of George Town on the island which is busy throughout the year. The various airlines come to and fro on the islands like Delta Airlines, Air Canada, British Airways, Air Jamaica, US Airways and North-West Airlines.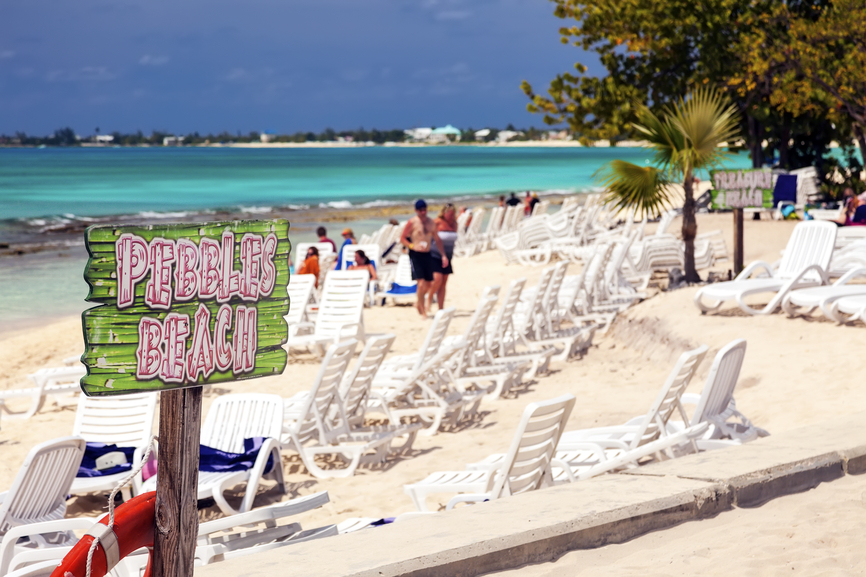 Accommodation
Around fifty five hotels are present on the Cayman Islands. So accommodation is not a problem at all. The famous ones include Turtle Nest Inn, Northern Lights Condos and Marriott Grand Cayman Beach respectively.
The rent and stay is pretty good at all of these hotels. The rates vary, but you can get the best food and atmosphere for sure.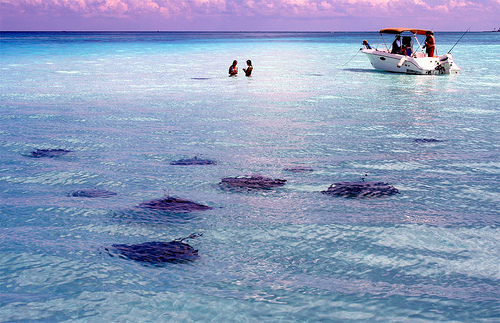 Culture
We can see three main influences on the culture of Cayman Islands and they come from USA, Jamaica and United Kingdom. Around 113 nationalities live on the islands and the population is more than 55,000 in number.
Christianity is the main religion of the Cayman Islands. Though, a small Jewish community also lives here. While British English is the most spoken language along with Jamaican patois dialect respectively.
People love to eat food in Cayman Islands and mostly traditional Caribbean cuisine is preferred. It includes Johnny cake, plantain, cassava, meat pie and bread fruit as well. Jamaican cuisine is also found here, while people like to consume fish, pork and chicken. The traditional native cuisine includes dishes made from goat, conch, turtle meat, snapper and grouper.
Alcohol is expensive to enjoy on the islands. The typical price of alcohol in bars and clubs ranges between five to nine US dollars. Rackams Waterfront has the cheapest beer of the Cayman Islands every night and they even provide the coldest beers as well.
People work and earn their livelihood through fishing, turtle harvesting and through merchant jobs. Two notable exports include Cayman Logwood and Cayman Sea Salt respectively.
Sights and Sounds
1. West Bay:
Located in the northern part of George Town, West bay is a serene and quiet suburban which is home to the famous Barkers National Park. The park consists of mangroves, long sandy beaches and low shrubs as well. Nearby Stingray city is also located which is three kilometers from the shore.
2. Bodden Town:
Until the 19th century, Bodden Town was the capital of Cayman Islands. It is visited primarily for the round the island tour and to enjoy a lunch at the popular Chester's Fish Fry restaurant.
3. Rum Point:
Rum Point is a quiet beach which is visited for snorkeling and swinging on the hammocks respectively. The reef-protected shore comprises of trails and mangroves which can be explored for sure. You can even enjoy eating a burger at the famous Wreck Bar as well.
4. North Side:
The North Side is the least populated area which is a historical place indeed. Te drive along the northern coast is certainly a treat for everyone.
5. East Side:
If you are looking to learn the historical past of the Cayman Islands then you should visit the East Side. It is least crowded and is known for dramatic shoreline and quiet hamlets respectively.
Activities
1. Stingray Feeding:
A good leisure activity on the Cayman Islands is feeding the stingrays with squids. They are friendly and nobody should be afraid of them. You can even enjoy swimming with them, but do not go close to them.
2. Visit to the National Museum:
You can visit an interesting place at the Grand Canyon which is the National Museum. It is present on the front side of the Grand Canyon. It consists of the national treasures like flora, fauna and the birds. Cultural history can also be looked into as well.
3. Diving:
You can rent a boat at a reasonable rate and venture out on the sea. You can dive from the second deck and it is not scary at all. There is placed called Eden rock which is famous for diving and snorkeling as well. From here you can explore the nearby caves and swim though the island. The best part is that the shrimps and the fish swim upside down along the ceilings.
4. Cobalt Coast Resort:
Another cool place for diving is at the Dive Tech situated at the Cobalt Coast Resort. Here you can avail different amenities like outdoor shower, high benches for set-up, regs and fresh water dip tank for the cameras. You can even enjoy the pool and the bar as well.
It costs twenty dollars for shore diving and lunch which is quite good.
Video Cayman Islands


ZF1A. Where are Cayman Islands located. Map.
ZF1A Cayman Islands. Sunrise 11-29-2023 at 11:39 GMT sunset at 22:46 GMT