4U70UN Team will be active will be active from United Nations Headquarters New York in celebration of 70th anniversary of United Nations Day.
Team - KT1J, NT2X, K1ZK, UN7TER, N1JEZ, SM6LRR, RA9USU, KR2Q
They receive authorization to operate from United Nations Garden.
Operation will be limited with time and with equipment.
QSL via HB9BOU, LOTW.
Ads for direct QSL:
HERBERT AEBY, HB9BOU, ROUTE DU MOULIN 1, CH-1782 BELFAUX, Switzerland.
They will be active 24 - 25 October 2015.
Expected hours of operateion 14.00 - 21.30 UTC ( 10.00 - 17.30 local time).
UN Day 24 October.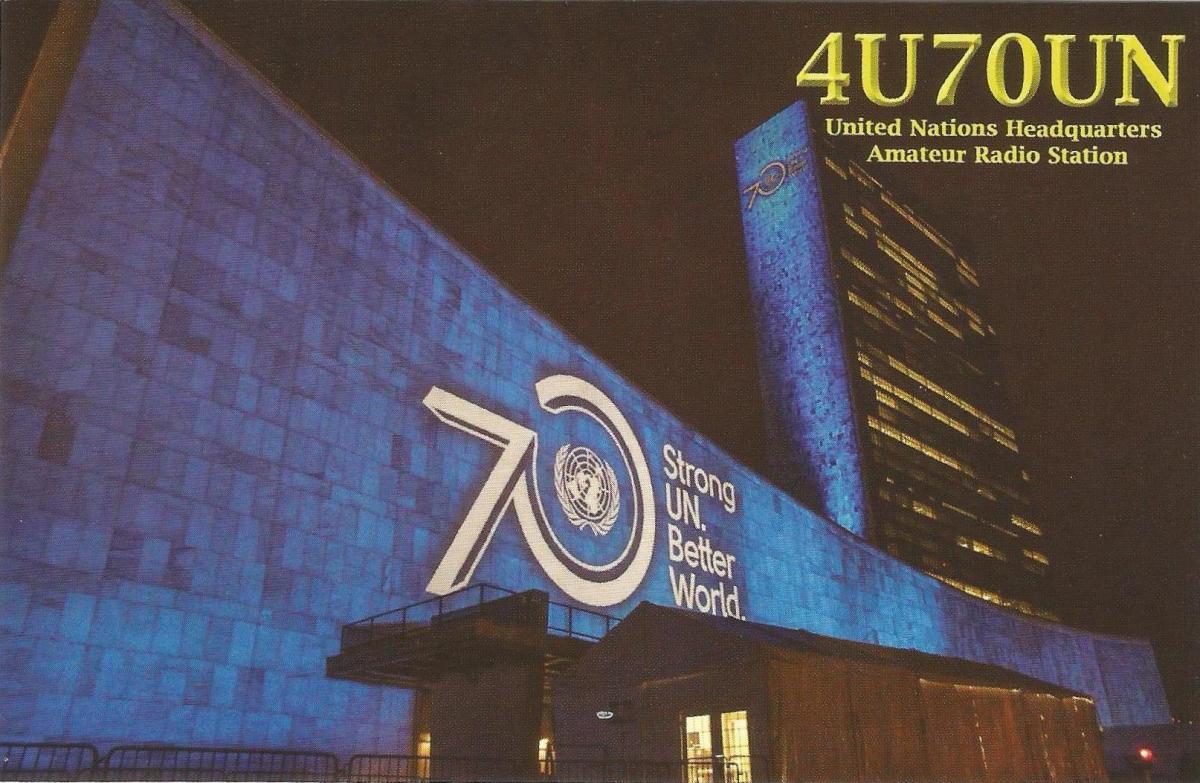 4U70UN. United Nations. QSL Card.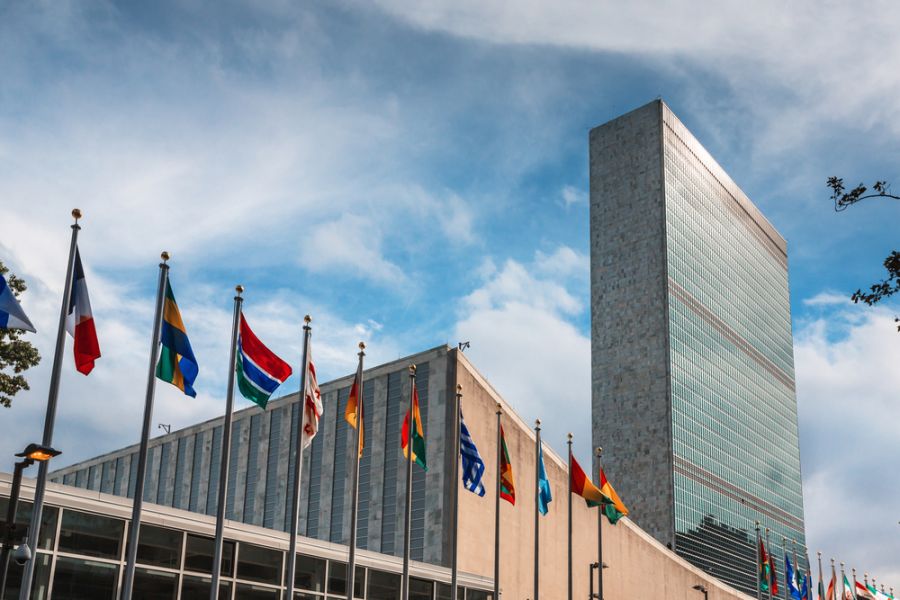 United Nations Building in New York is the headquarters of the United Nations organization.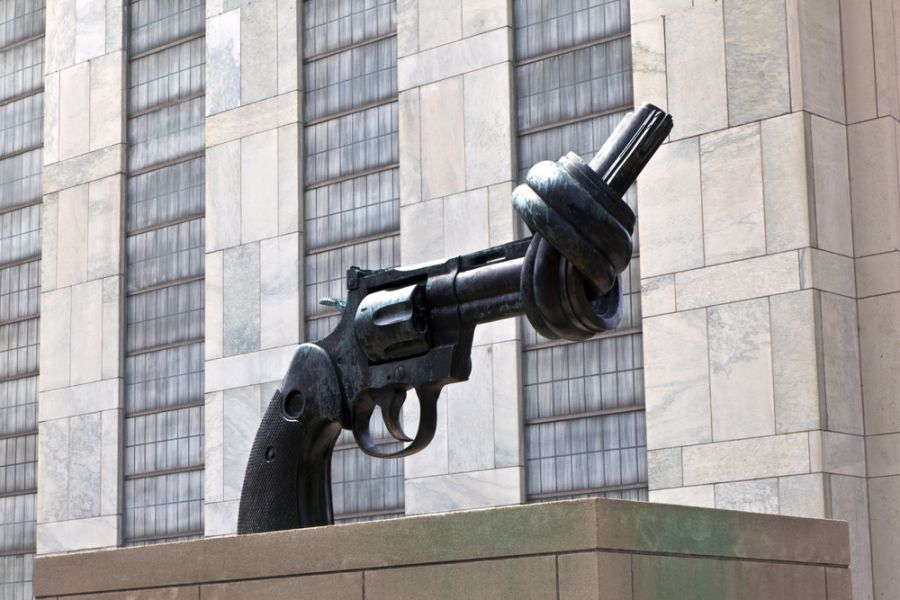 Gun tied in a knot outside UN headquarters as symbol for reaching peace, New York City