International Team will be active from Nosy Be Island,IOTA AF-057), Madagascar, 20 October - 4 November 2014 as 5R8M.
They will be active on HF Bands with focus on Low Bands and WARC Bands CW, SSB, Digital modes.
Four station will be on the air.
They will be active in CQ WW DX SSB Contest 25 - 26 October 2014 as 5R8C.
QSL via IK2VUC direct, buro, OQRS, LOTW.

Nosy Be (also Nossi-be, Nosse Be) is island off the northwest coast of Madagascar.
Offical language- Malagasy , French.
Currency- Malagasy ariary MGA.
Time- UTC +3.
International phone code- +261.
Internet domain- .mg
International Telecommunication Union callsigns prefixes- 5RA-5RZ; 5SA-5SZ; 6XA-6XZ.

WAC continent- Africa.
DXCC Country- Madagascar.
CQ Amateur Radio Magazine Zone- 39.
International Telecommunication Union ITU zone- ITU 53.
RSGB IOTA Nosy Be Island reference number- IOTA AF-057 Madagascar coastal islands west.
QTH Locator Nosy Be Island- LH46dq.

Nosy Be Island representative of Madagascar
Situated towards northwestern shoreline of Madagascar Nosy Be Island is a popular and noted islet floating in water and is generally regarded as largest and most attractive tourist destination that Madagascar has to offer. The estimates suggest that this islet is extended over 120 sq mi area and estimates obtained in year 2001 suggested that population living in this corner of globe are 36,636. Interesting point to highlight here is that meaning of Nosy Be is bigger island in accordance with Malagasy language. A good number of pet names have been given to this islet and all of them are interesting and possess an attractive background.

Historical significance
Initially Antankarana lived here, but later Sakalava also arrived carrying out representation of various traditional groups upon islet under discussion. After sometime these groups were joined by Indians and Comorians. It can be stated that first prominent appearance of this islet in pages of history took place with announcement of King Radama I that he intends to conquer entire western part of red islet to sea up to sea. The target was fulfilled with gaining possession of Sakalava Kingdom in year 1837 with defeat of queen. Not only this many other prominent events are linked with history of Nosy Be Island and currently it enjoys the status of being a popular tourist attraction.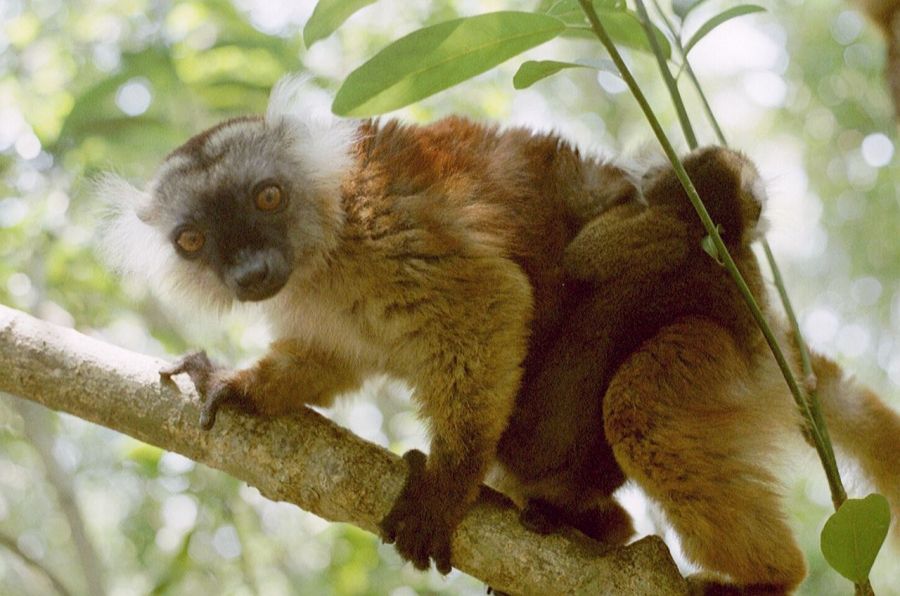 Geographical aspects associated with Nosy Be Island
Experts have provided information according to which this islet is situated eight kilometers from shoreline of Madasgascar many other smaller islets are also found in vicinity and Andoany holds a prominent status. The islet basically has a volcanic nature and its highest peak is 450 m higher the origins of volcano are Holocene, but if we consider recent historical background then no eruption has been witnessed. Interesting point associated with Nosy Be Island is that it's famous for acting as home towards smallest frog types of this world. This is a really very interesting point, which is responsible for capturing attention of researchers and naturalists. Not only this, Nosy Be Island is also famous for acting as home towards a specific shade of Furcifer pardalis. Also, many other interesting species of animals and plants are found in this region. The geographical aspects also contribute in bringing decent popularity to this islet because its natural beauty and beaches are responsible for attracting a good number of tourists towards this region.
Andoany
It was notified as Hell-Ville in past, but presently enjoys status of being a popular city inside Region of Diana in Madagascar. Estimates that were collected recently suggested that a total of 30,000 individuals live here and its mostly noted for acting as a capital Nosy Be and this is main reason present behind its popularity. Town is also a popular tourist spot and provides decent facilities to its inhabitants as it's a capital so many important buildings and offices are found in this region.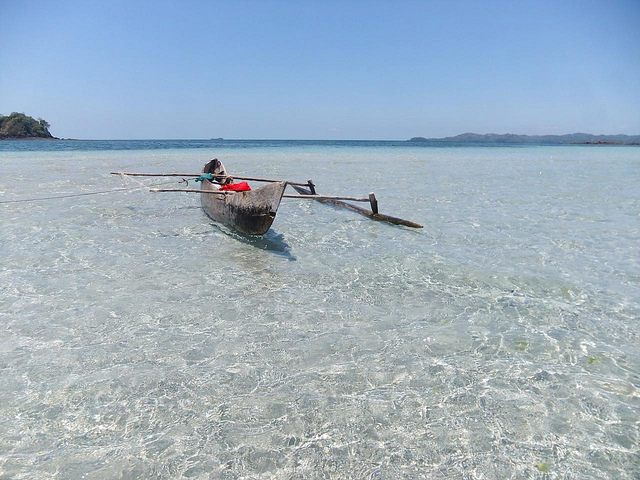 Economical aspects associated with Nosy Be Island
The economical aspects of any region have a great significance of their own because various factors associated with them determine prosperity of a society also they reflect living standards of people inhibiting a region. When we move towards discussion of economical aspects related with Nosy Be Island, the many points come into consideration. It will not be wrong to mention that sugar cane production is an important economic pillar of this islet also various derivatives of sugar cane are being produced keeping in consideration prevailing demands. Main activities associated with this islet these days are Ylang Ylang plantation and this is generally carried out for dealing with demands associated with production of essential oil. We have already indicated that tourism is a very important aspect and it should be noted here that it acts a very strong economic pillar and locals earn a great deal from various types of tourists related activities. In fact, there is no other place better developed for tourism other than Nosy Be in entire Madagascar and this is a great owner for this credit goes to highly developed luxurious resorts that are found inside this island. People are hard working, and love to act as productive part of economy. Locals earn a lot during seasons when tourist activities are at their peak.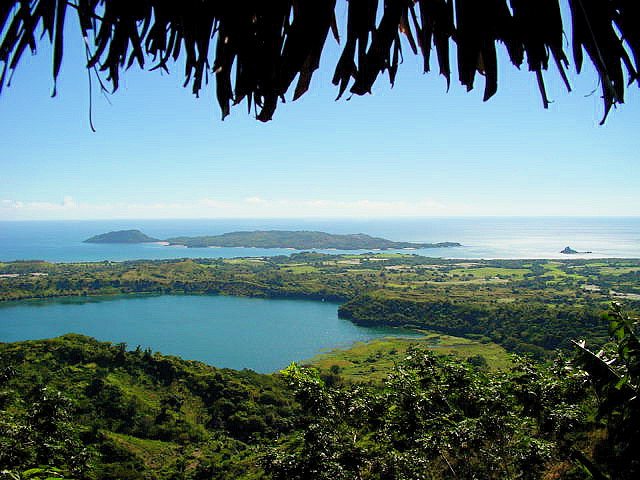 Transport
For tourists different means of transport are present for moving inside this islet. Fascene Airport is a prominent destination, which deals with major portion of air traffic that comes towards this part of the world. For reaching the main center Andoany that we have already highlighted above people have to use boats from Ankify as this is considered as the best route, with minimum risks. As far as Ankify is concerned, then this is basically one of the districts of Ambanja in north of Madagascar and has face towards Nosy Be Island. Although hotels and other accommodation facilities are provided by this city but it still has to win the attention of tourist. However, people like to visit this region because it provides decent snorkeling facilities, but there is not great level of tourist activities here. The main economical pillar is port that act as initial point from passengers mostly tourists start their journey of exploring Nosy Be Island. Villages present along shoreline act as home towards fishermen groups who earn their livings by fishing and live simple lives free of complications. Tourism is a developing sector, but for the past few years it has also acted as an income generator for locals.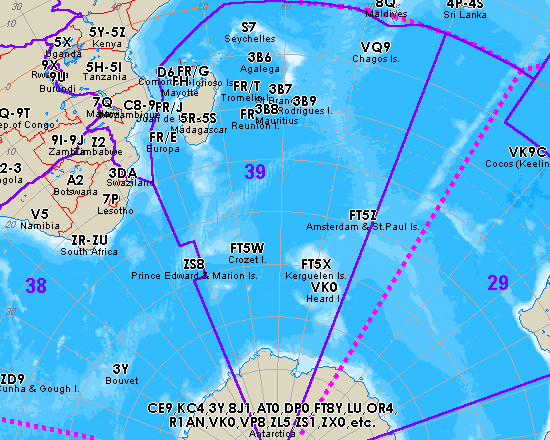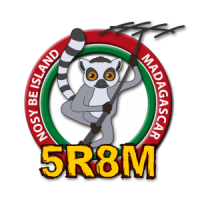 In the end it can be said that Nosy Be Island is a wonderful creation of nature that reflect beauty and a unique charm of its own. People live simple and uncomplicated lives here and tourism is one of most important industries. Some popular and diverse species of animals and plants are found here and all of them have managed to capture attention of masses. Economical conditions are stable and this islet is mostly noted for acting as an identity of Madagascar and this is really something very interesting. In simple words it's an ideal place.
Video Nosy Be Island Madagascar