6V1A Team will be active again from Goree Island, IOTA AF - 045, 18 - 20 December 2020.
Team - 6W1JX, 6W1PZ, 6W1KI, 6W1TA, 6W1SV.
Recent DX Spots 6V1A
They will operate on HF Bands, SSB, CW.
QSL via 6W1QL, LOTW.
For direct QSL PP request to 6v1a.aras@gmail.com
Information received from Jul, 6W1QL.
6V1A Goree Island News 10 December 2020
Dear Al
In view of the latest barrier measures to be strictly adhered to, in order to protect us from the COVID-19 pandemic, it seemed appropriate to postpone the 2020 6V1A GOREE island expedition AF045 to a later date.
Sorry about that.
73
Jul, 6W1QL
Goree Island Senegal
Geographical Location
Goree Island which is also referred to as Ile de Goree named after the Dutch Island Goree is one of districts in the city of Dakar situated in Senegal. It is an island that is about 1.2 miles away from the Dakar harbour. It covers a estimated area of 0.182 square kilometres. However, it has a geographical coordination of (14°40′0″N17°24′0″W) with a population of approximately 1,056 inhabitants according to official estimate quoted on 31st of January, 2005. This, as a matter of fact, makes Goree the least populated among all other districts in Dakar.
Past Events
This Island is known as one of the first inhabitations for Europeans owing to its location and the business of slave trade although; few slaves were able to be taken from it. Owing to the presence of salty water surrounding this Island, drinking water was almost not seen. However, no inhabitant was found at first until the arrival of the Portuguese in 1450 CE who came and built chapel as well as cemetery. As time goes on, Goree Island was established as a place where slaves are transferred before finally taken to Europe or other continents other than Africa. In other words, Goree Island is referred to as the House of Slaves. As a matter of fact, Goree Island though popularly known as the House of Slaves did not play much role in slave trading as it was only few slaves within and close to the island was taken to it but majority who were taken from other parts of Africa did not smell Goree Island.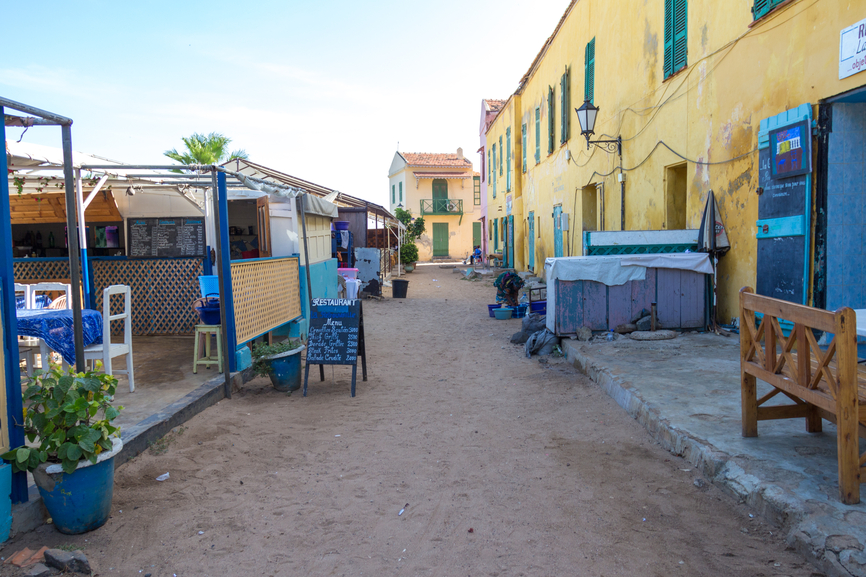 Recent Events
After the era of slave trading, Goree Island was used as a tourist centre to showcase the adventures of the slave trading done in the past as significant structures such as the "House of Slaves" that still tell the story of such trade still exist. The Island was renowned for the shipment of products such as;
Peanuts
Ivory
Peanut oil
Gum Arabic
Beeswax
Hides
Grains, etc.
This legitimate shipping business gave rise to the erection of a structure called "Maison des Esclaves". However, there was various ownership of this Island by the European countries but the Island was retained lastly by France until Senegal gained her independence in 1960. As a matter of fact, Goree Island which is surrounded by high is can be seen as place well known for trading as it has a very nice harbour for ships. Also, another notable event in Goree between 18th and 19th century is the presence of Metis women who were also called Signares. They are from Portuguese but descendant of African women. They are traders who owned ships, properties as well as male clerks. Their main occupation was fashion and entertainment. As a matter of fact, slave trade in this Island and all over Africa was abolished in the late 18th century and that was when Goree actually shifted to legitimate trading. However, since Goree was a small Island, trading and shipment could not be contained. Thus, their traders had to relocate with their families to Dakar mainland in 1857 where they operate from.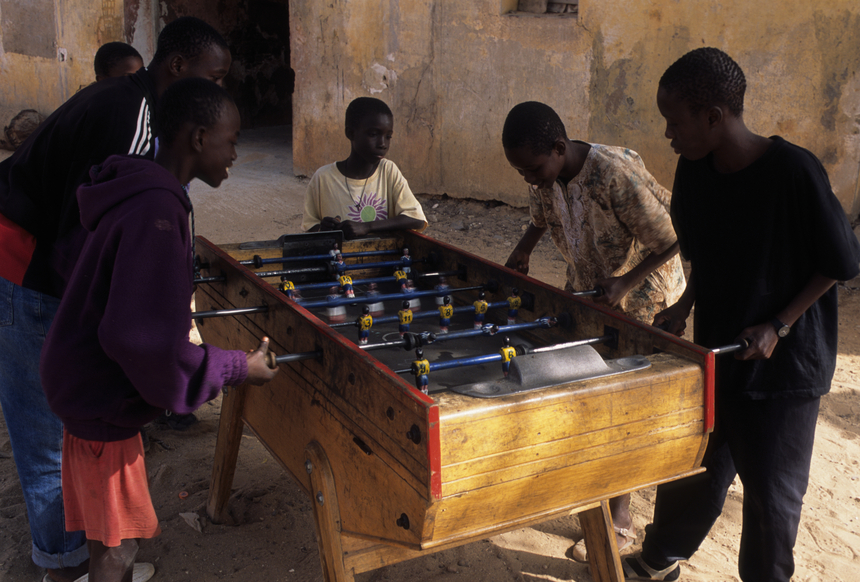 Island of Goree in the Present Time
In 1940, Goree became affiliated to Dakar and since it was an Island, ferry is connected between Dakar mainland and Goree to enable movement between the two towns. Thus, cars were prohibited then and as a result, cars are not found on the Island. Owing to its location, events and attraction to tourists, it was listed as one of the World's Heritage Sites of the UNESCO in 1978. Unfortunately, the historical structures that actually attract tourists have been restructured into hotels and restaurants but this was done to actually make the Island accommodating to tourists. Apart from restaurants and hotels, there are other important conversions that were made in Goree to actually make it look like a modern town. Such structural conversions include;
William Ponty School
Maritime Museum
Historical museum of Senegal
Goree Police station, etc.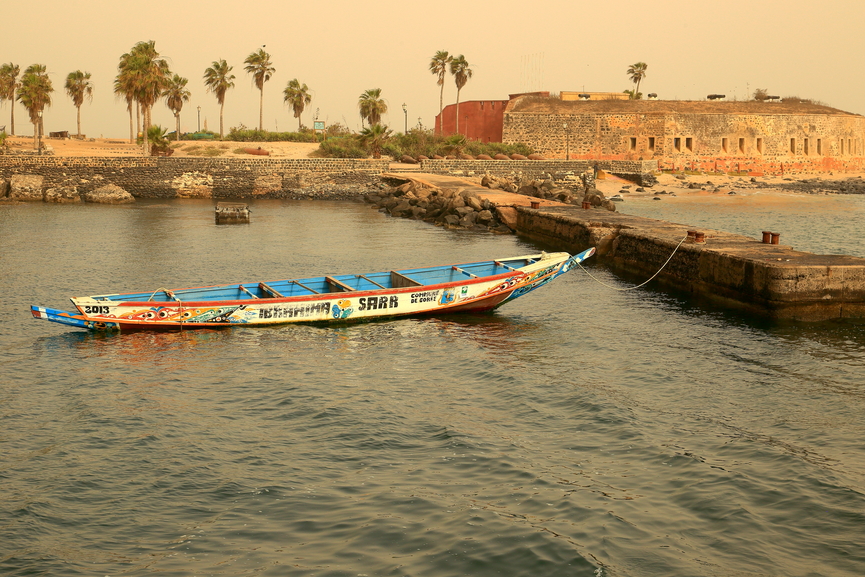 Significance of the Island of Goree
Island of Goree signifies the abuse of human dignity through slave trading. It is a place that reminds the world what humanity passed through during the early times. This is one of the basic reasons why tourists find this place as a regular place to visit as it serves as a confirmation of the negative events that took place in African soil.
It signifies suffering, pain tears, death and deprivation of citizenship to most Africans. It could be seen as a warehouse for storing slaves before they are finally taken to their new homes.
It serves as historic value for historians and archaeologists. This is because they come around this place to get facts about what happened in the past that seem not to have happened. However, Goree Island was confirmed a historic site since 1944.
It serves as a place for exchange of cultures between the West and Africa; a point of dialogue and subsequent reconciliation between the two.
Consequences of Slave trade in Goree Island
The slaves were jam packed in small rooms of about 2.60m square each with each taken about 20 persons and they were released once a day to take care of one need or the other. As a result of this, the Island was affected in 1779 for the first time by pest epidemic which originated from these slave rooms.
The slaves most times had to wait for a period of about 3 months before they can be moved to America and this caused the death of many of them in the rooms.
Young girls were kept separately from the older women and they were most times molested sexually by the slave merchants. As a result of this, most of them were impregnated and subsequently released as they cannot carry on with their heaviness. This is how signares were originated in the Island.
Men with less weight of below 60kg were also separated and fed with grown beans to enable them gained weight before they were taken. This is done to increase their value in the slave market.
On the journey to America, sick and injured slaves are thrown into the sea.
Most slaves that try to escape after passing through the sloping corridor were shot and some who escaped the bullets can only run into the sea where big fishes make merry of them.
However, Goree Island now host a Radio Amateurs from Senegal as 6V1A though, HF bands is currently being worked on.
6V1A. Where is Goree Island located. Map.
6V1A Goree Island. Sunrise 12-10-2023 at 07:22 GMT sunset at 18:41 GMT