George, GM0IIO will be active from Kuredu Island, IOTA AS-013, 29 October- 11 November 2014, as 8Q7OO.
He is planning to be active on HF bands.
QSL via home call direct only.
Kuredu Island
Kuredu is located in the Maldives. It is one of 1192 islands located in the Indian Ocean. They lay between the southern most part of India, Lakshadweep and Chagos Archipelago with Mali being its capital. This large Archipelago of coral reefs and sandy lagoons form unique rings.
Where it is:
The resort Island of Kuredu is 90 miles north of Mali and its international airport. Located in the Lhavihani Atoll, it is only a 35-minute seaplane ride from Mali.
Due to Maldivian Airlines this once hidden hideaway is now open to all to visit. Kuredu Island has its own private terminal and TMA is the only seaplane service in the Maldives. While packing light is suggested, by no means forget your camera and begin shooting as you approach the Island of Kuredu.
Weather and Climate:
Because of its closeness to the equator, there is plenty of sunshine and light with the average high temperature being 37 degrees c.
The weather patterns are dictated by 2 monsoon seasons. The summer months can provide you with higher than normal winds. This will occur because the monsoon pattern, which is the Southwest monsoon, bringing moist air across the Himalayas into the Maldives.
The Northeast monsoon traditionally runs from November through April. This is a time when the Indian Ocean is still holding its heat. The jet stream does a splitting process and there are clear skies, leaving the Maldivian weather at its very best between March and May.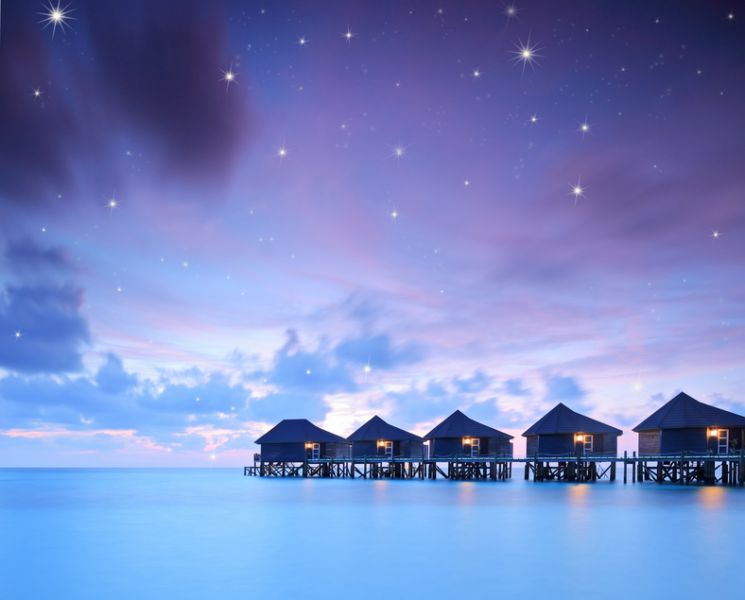 Things to do:
If your idea of a holiday is being alone on an uninhabited Island, this is an adventure you can easily have. A 20-minute boat ride and you will be on a lush, turquoise lagoon disturbed by nothing. At the end of this day or overnight trip you will be on your way back to see even more Kuredu sights. The excursion coordinators will see to it that your time on the Robinson Crusoe Island will have everything that you will need for your stay.
A luxury sailboat can cruise you around the Lhavihani atoll. You will sail on one of 2 available wooden yachts. You will discover the beauty of sugar white beaches and more local Islands as well as snorkeling at the coral reefs. On board you can see seasonal Mantra Rays and pools of dolphins. You will be fed a barbeque lunch and arrive back to Kuredu in time for anelegant night out.
Diving around the Maldives is particularly beautiful. Pro divers will escort you so if you are a beginner or an experienced diver, there will always be safety. There are a number of dive sites offered and once you have picked one, your under the sea adventure can begin with colorful schools of fish, mantra rays and friendly coral reef sharks. There are over 60 sites to choose from each with a boat located nearby.
Take advantage of the Kuredu watersports offered. Because you are surrounded by water you can choose any number of watersports to inspire you. Available are;
Learn to sail a catamaran. There are courses available that will certify you in VDWS.
Private lessons are available
Tuition lessons for both the beginner and the experienced sailor who wants to know more.
Windsurfing – this exhilarating sport will always remembered by you. There are also private lessons available here as well.
Kiteboarding – open up a new world of watersports with this hybrid combination of surfing and kiting. This potential adrenaline rush will take you at high speeds on a powerful kite. Once you learn the basics, which will be taught to you by well-trained staff. Once you have started you will always find yourself looking for the perfect wind.
For the person who is looking to get around on their own, there are pedalos and canoes for hire. Private speedboat excursions are also available.
Golf is also available at the Kuredu Golf Club. There is a 6-hole golf course and putting range equipped with Golf pro and a Golf Bar.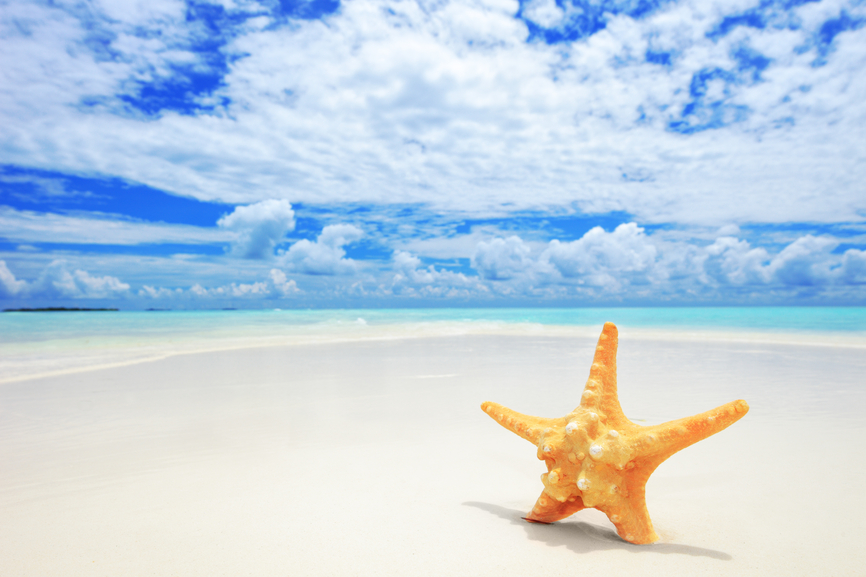 Accommodations
There is never a problem on the Island of Kuredu. There are a number of Villas and beach houses available that will soak you in luxury, privacy and some of today's modern conveniences. There are a variety of Villas to choose from including;
Sangu Water Villas and Suites – which contains a connecting boardwalk to each Villa. Ocean view terraces, 4 poster beds, 32-inch flat T.V., coffee and tea makers. The Suites, which are perfect for the honeymooners, contains a Jacuzzi. On the premises there is the Sangu Water Villas bar and restaurant. However, you are not limited to dining there. After dining take a short walk down the wooden steps to the Lagoon and watch the moon. In the morning you can watch the sun come up in privacy.
Bonthi Beach Bungalows – Lush, comfortable and affordable the Bonthi offers its guest serenity and peacefulness. Away from the main entertainment section of Kuredu. Bonthi also offers an open-air bathroom with a walk in shower, furnished with an outside sitting area. Also included in this private living area is the dedicated Bonthi Restaurant, which offers the diner several options of food to choose from. These bungalows are for the traveller who wants affordable luxury.
Most of the accommodations have a view of the Indian Ocean and contain their own on site restaurants as well as todays modern conveniences.
There are two available packages for a trip to Kuredu; the all-inclusive Gold package contains breakfast, high tea, and dinner discounts of 50% at certain dining spots. The All-inclusive plus also includes breakfast, high tea as well as 50% off regular foods at certain restaurants. The package also includes, a sports package.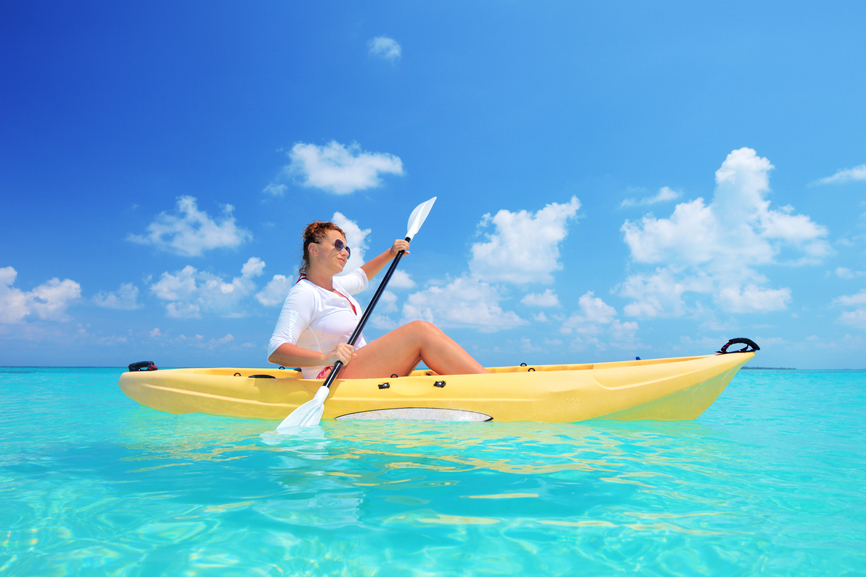 Getting there:
There are flights to Mali from most international airports, from Mali a seaplane are available to Kuredu Island Resort.
Plan your vacation by contacting the Kuredu Island Resort and be sure you include all the activities you want to include in your vacation package. Look carefully over your accommodation packages and decide on the perfect one for you. Have a wonderful holiday in the Indian Ocean.
Video Kuredu Island