14 Amateur Radio Station will be active from different regions of Malaysia with special prefix 9M57 for 57 Years of Anniversary of Independence of Malaysia 30-31 August 2014.
They will be active on all bands.
QSL info on qrz.com
Information from Mohd Izzaddin 9W2EJT
Malaysia. Country Information
Malaysia, is country with federal constituntial monarchy in Asia.
Motto- Unity Is Strength.
Capital city- Kuala Lumpur.
Official language- Malay.
Independence from United Kingdom- 31 August 1957.
Total area- 329847 sq km.
Currency- Ringgit MYR.
Time- UTC +8.
International Phone code- +60.
Internet domain- .my
International Telecommunication Union callsigns-prefixes- 9MA-9MZ; 9WA-9WZ.
Malaysia. Information for radio amateurs
DXCC Country- West Malaysia, East Malaysia.
WAC Continent- West Malaysia Asia, East Malaysia Oceania.
WAZ zone- 28.
ITU zone- 54.
QTH locator- West Malaysia OJ03, East Malaysia OJ85.
Amateur Radio Organization- Malaysian Amateur Radio Transmitters' Society MARTS, member of International Amateur Radio Union IARU.
President: Mohd Aris Bin Bernawi, 9M2IR.
Secretary: Thiam Chee Ming, 9M2CJ.
MALAYSIA
Malaysia is situated in Southeast Asia and is made up of thirteen states and three federal territories. It has a total area of 127,350 square miles and is divided by the South China Sea into two almost similar halves. Peninsular Malaysia has borders with Thailand, Singapore, Vietnam, and Indonesia while East Malaysia has borders with Brunei, Philippines and Indonesia. The federal constitutional monarchy of Malaysia has its capital at Kuala Lumpur, while the seat of the federal government is Putrajaya.
From the 18th century, Malaysia became a colony of the British Empire. The territories on Peninsular Malaysia were unified as the Malayan Union in 1946 first and were later restructured as the Federation of Malaya in 1948 and finally became independent on 31st August 1957. Malaya was joined with Sarawak, Borneo and Singapore in 1963 and was given the name Malaysia.
The country of Malaysia is mega diverse and there are numerous species that can be found here. There are about 210 mammal species, 620 species of birds, 250 species of reptiles, 150 species of snakes, 8there are a large number of species that can be found here. There are about 210 mammal species, 620 species of birds, 250 species of reptiles, 150 species of snakes, 80 species of lizards, 150 species of frogs and thousands of species of insects in the country of Malaysia. Over two-thirds of the country is covered by forests, some believed to be over 130 million years old. There are about 14,500 species of trees and flowering plants, 8500 species of vascular plants in the country of Malaysia.
Malaysia's Top Attractions:
Batu Caves and Temple Tour
A short 30 minute drive from the city of Malaysia lays the Batu Caves. Tourists can visit these caves the year round and see a massive limestone outcrop housing a Hindu shrine lined with different deities. Tourists can also climb up the 272 steps and marvel at the impressive golden structure of Lord Murugan, while being greeted by some mischievous monkeys. Also, tourists must carry food and beverages for themselves as it will not be provided. With the help of a guide tourists can understand the significance of each deity and can understand the history of the Hindus.
Pulau Payar Marine Park Snorkeling Tour
Only a ferry ride away Pulau Payar is amongst the only Marine Park located off Malaysia's West Coast of Peninsular. Tourists who are feeling a bit lazy can kick their heels and simply relax on the sandy beaches and enjoy a buffet style lunch served on the platform. For those adventure seeking tourists the option of snorkelling or diving is available to see the spectacular view of the ocean floor.
Kuala Lumpur Rainforest and Canopy Walkway Tour
Tourists have the opportunity to walk through the Malaysian Rainforest to observe the forest ecosystem. Tourists can visit the Bambusetum to see over 30 species of local bamboo. The Forest Reserve Institute of Malaysia or FRIM located in Kuala Lumpur gives permission to tourists for enjoying a walk via a Malaysian Rainforest, thereby helping them to increase their understanding of the forest ecosystem. This guided tour provides tourists the best opportunity to explore a silce of Malaysian heaven. The rainforest walk is estimated to take between 45 minutes to 1 hour.
Kinabalu Park
Listed as a UNESCO World Heritage, Mt. Kinabalu is situated in Kinabalu Park. Covering an area of 754 square kilometres, Kinabalu Park allows tourists to get a look into the exotic birds, plants and insects found in the country of Malaysia, all seen from the high treetops via the canopy walkway. Guided tours are available for tourists along the trails of the Park to glimpse at Nature's beautiful creations. To finish the tour tourists are taken up to the Poring Hot Springs, where they can have an invigorating dip in the naturally heated water.
Jonker's Walk Night Market
If tourists plan to stay in Malaysia in the weekend then there's no need to worry because on Friday and Saturday nights, Jln Hang Jebat turns into the Jonker's Walk Night Market. This is the place to buy heaps of snacks and nibble on tasty treats available right at your fingertips. Not only do tourists get great food to eat, there is also entertainment to be found on the streets of Jln Hang Jebat. Dr. Ho Eng Hui not only eats fire and throws knives he also breaks into a coconut with his index finger. He has been doing this as a side business for 35 years while normally he is an actual doctor and through his performance he sells a miracle oil for pains and aches.
Cameron Highlands
Tourists who wish to get away from the heat of the city and jungle and beaches can visit the Cameron Highlands. Malaysia's most extensive hill station, Cameron Highlands has small towns, white waterfalls throughout, green fields as far as the eye can see and mountains of blue peaks. Tourists can go trekking or tea tasting or visit local agricultural sites to fill their days. The temperature here rarely drops below 10 degrees Celsius or goes above 21 degrees Celsius, so it allows new comers to forget that they are still in the tropical country of Malaysia.
Pulau Kukup
This Mangrove island is located at about 1 km offshore from the 150 year old fishing village of Kukup. Pulau Kukup island has changed from the 1990's when scientists discovered the island's unique biodiversity and ecology. It was declared as a national park on 27th March 1997. Tourists can get closer to nature and see the Mangrove up close. Fishing fanatics can get their groove on by staying right in the heartland of fishing.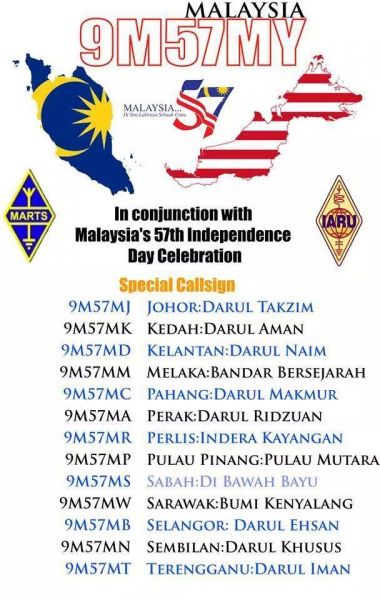 Malaysia has many large cities to visit and place to see and for tourists who want to visit such places there are a large variety. But in order to enjoy a good vacation sometimes it good to get away from the hustle and noise of the city and enjoy the sweet serenity of nature. Nothing is more beautiful than waking up to the call of wild birds and catching your own breakfast in the morning.
Video Malaysia